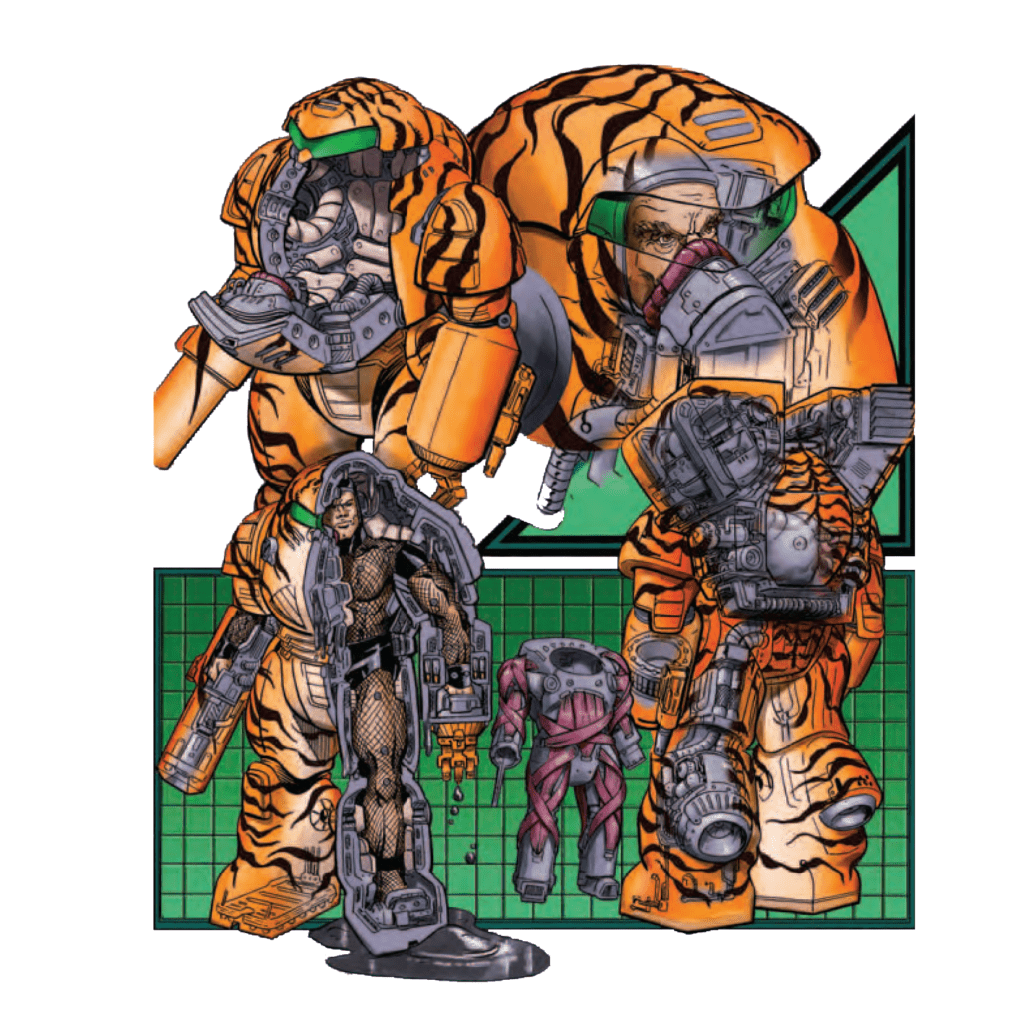 Hey PI-Fans,
In another Science-Fiction property, a two-meter tall infantryman wearing powered armor capable of leaping across the field in ninety-meter bounds and shrugging off hits by tank-grade weaponry would probably be a protagonist faction.
Not so much in BattleTech.
This isn't to say that Elemental infantry battlesuits aren't dangerous, but in the BattleTech universe, these hulking battle armor wearing soldiers get no special privileges.
At the same time, even in a universe of giant battling robots, ignore them at your own peril – a determined squad of Elementals can bring even the largest of war machines crashing down missing a leg.
Would you like to know more? Then keep reading and don't forget to book a demo session and swing by the store to learn to play, if you don't already know how.
---
Based on the Water Elemental, a hostile environment pressurized mining suit then in industrial use among the Clans, it was unsurprising that as part of society centered around catering to a warrior caste, Clan engineers would look upon the Water Elemental's myomer musculature, atmospherically-sealed life support systems and rugged construction and promptly attempt to weaponize it.
Equipped with military-grade armor and armed with the equivalent of BattleMech-grade weapon systems, the Elemental battlesuit bounds into combat atop plumes of fire from infantry-scale jump jets, piloted into battle by a genetically-engineered infantryman. Clan infantry battlesuit pilots of both genders have been designed and enhanced over multiple generations to operate Clan battle armor and these hulking two-meter tall figures are disproportionately muscular and capable of physically overpowering even the most capable Inner Sphere infantryman.
Coupled with the Clan's jealously guarded Harjel chemical injection system, which pumps a black petroleum-like chemical adhesive throughout the suit that rapidly seals armor breaches and binds open wounds shut, Elemental battle armor are able withstand heavy weapons fire from even Inner Sphere Particle Projection Cannons and Class-10 Autocannons and remain operational, necessitating concentrated application of fire to eliminate even a single infantryman. When unleashed upon the battlefield, the suit's immense strength allows them to literally tear through military-grade armor, and the sight of swarms of these armored infantrymen bounding across the field to fall upon defenders sowed intense fear amongst Inner Sphere 'Mechwarriors, tank crews and infantrymen alike.
---
Take command of the Invading Clans with the BattleTech Clan Invasion box set, and claim world after world in the name of the descents of Kerensky, or face the sheet terror of facing the barbarians at the gate with the desperate Inner Sphere defenders.
As a companion box to the BattleTech A Game of Armored Combat box, the Clan Invasion box provides everything you need to field a force of five Clan OmniMechs with Elemental infantry support. On top of that, you will also receive new record sheets for the BattleMechs in the A Game of Armored Combat box, representing the stopgap tech upgrades the Inner Sphere powers rushed to units in the field in a vain attempt to slow the seemingly unstoppable Clan advance.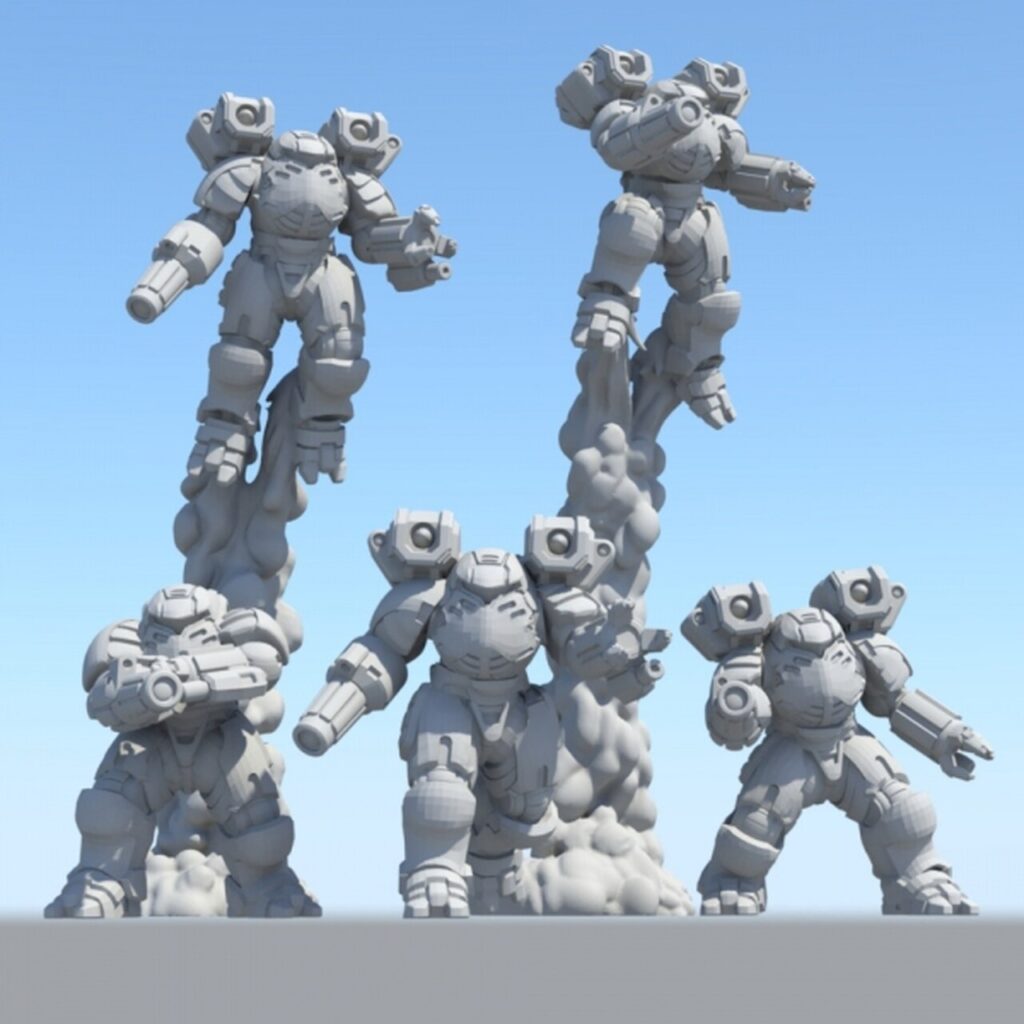 Want to get in on the action? Don't forget to grab your own BattleTech Bundle from Games @ PI and come on down to participate in your own BattleTech demo with the staff. Book your own slot now!

---
THE BATTLETECH BUNDLE
FREE BATTLETECH: BEGINNER BOX
WITH PURCHASE OF A GAME OF ARMORED COMBAT AND CLAN INVASION BOXES*
GET STARTED AT GAMES @ PI OR GET THEM ON OUR WEBSTORE!
BATTLETECH: A GAME OF ARMORED COMBAT