Become a member today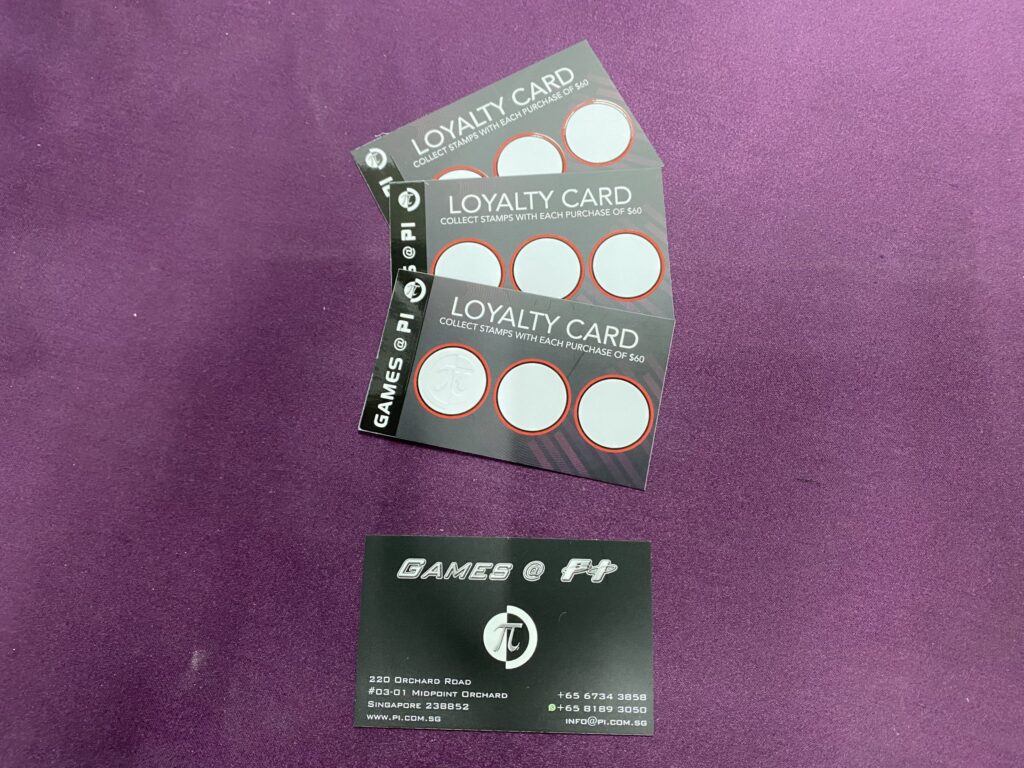 Get a stamp on your loyalty card for every $60 you spend in a single purchase. Complete 3 stamps and become a member instantly!
Membership Benefits
Lifetime membership.
Enjoy a 5% discount on all purchases.
On your Birthday month, your discount becomes 10% off your purchases.
Receive PI points when you make purchases. Every $10 spent grants you 1 point, which can be used to gain passes and vouchers.
Redeem specialised vouchers in the form of Games@PI dice. Each can be cashed in for $6 worth of store credit or kept as collectable dice.
Access our comprehensive collection of Citadel paints and make use of our airbrush booths with our Paint Pass system.
PI Point Values
Paint Pass – 1 Point (Citadel and Airbrush access)
Table Bookings – 2 Points per table.
Voucher Dice – 15 Points per dice.
Terms & Conditions
Membership discounts apply to regularly priced items and are not valid with other promotions unless otherwise stated.
Games@PI reserves the right to change the terms and conditions without prior notice.
Loyalty Cards are valid for a period of 6 months after date of issue.