Hey PI-Fans,
Looks like Games Workshop is pushing out another of their 'two-player' battle boxes throwing the Adeptus Sororitas and their new Palatine Erika Luminas up against Lelith Hesperax.
Yes. A nameless Lieutenant character against what is arguably one of the setting's greatest gladiators… While we at Games @ PI don't put much stock on the scrub character surviving, we do know Sororitas players have been praying to the God Emperor for a chance to grab the Palatine and… well… the Finecast Lelith is…. well… Finecast.
While we don't know the price of the final box yet, we do know there's going to be demand and we'd like to make sure those who want the box get theirs. So do let us know if you want a copy.
Adepta Sororitas
Palentine
Immolator
Retributor Squad
Drukhari
Lilith
Scourges
Wyches
Venom
And as always, as thanks, we've got a spicy little bonus for those who help us stay on top of demand by indicating their interest in advance.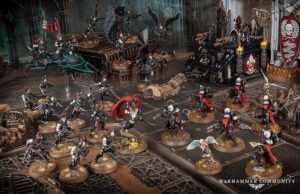 Secure your copy now. $100 deposit, placeable at Games @ PI or at the Games @ PI Webstore.*
BUT WAIT… THERE'S MORE…
Make a pre-reservation for 3 boxes and get a 40% discount of the final retail price instead.**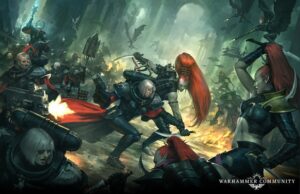 * Pre-registration promotion will end after 2-weeks or upon official pre-order announcement from Games Workshop. Reservation order will be taken in order of receipt of deposit. In the event of short supply, orders will be fulfilled according to reservation order. Delivery subject to manufacturer release dates. Reservation will remain open until product release date. Deposit amount will count towards final payment. Additional payment will be required at point of collection based on final MSRP.
** $100 deposit per item reserved. Offer applies to pre-reservations made under a single name. These are Dark Eldar. Get inventive and game the system.