Hey PI-Fans,
Maybe you're a fan of escape rooms and puzzles or perhaps you're feeling like doing something with the old noggin. If so, then this particular festive package is going to be right up your alley!
Condensing $151.70 worth of value into a svelte $100 price tag, the Games @ PI Mystery bundle contains three different amazing Escape Room games from three different series, providing hours of entertainment, whether you run them solo or as a group.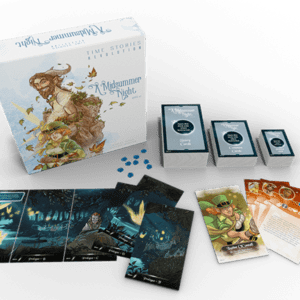 TIME Stories Revolution: A Midsummer Night is a standalone TIME Stories scenario where agents explore an alternate parallel time frame. Reality thus becomes a fluctuating concept, and players will have to unravel the true from the fake in this adventure built like a great game of mirrors. No prior knowledge of TIME Stories, both in mechanics or narration is needed.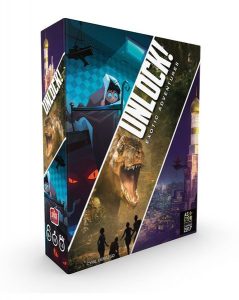 Unlock! Exotic Adventures features three new "escape room" scenarios that you can play on your tabletop. Unlock! is a cooperative card game inspired by escape rooms that uses a simple system which allows you to search scenes, combine objects, and solve riddles. Play Unlock! to embark on great adventures, while seated at a table using only cards and a companion app that can provide clues, check codes, monitor time remaining, etc.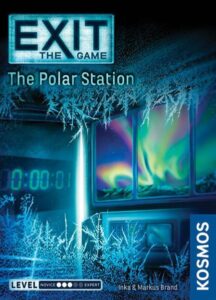 Exit: The Game – The Polar Station is a puzzle game modeled after escape rooms. An alarm sounded in the eternal ice, so the polar station has been evacuated and foreclosed, but a small group of researchers has remained behind by mistake — and they have only one hour to find the code that will crack the lock program.
There you have it. Three different Escape Room series games, perfect for a quiet evening alone or with a small group! If you want this or any other Festive Bundles, don't hesitate to pop by Games @ PI and don't forget to take advantage of our Rebate Promotion as well.
– Kenneth, Games @ PI Manager.