Hey PI-Fans,
Perhaps the ebb and flow of a social deduction game are your thing. Or maybe you just enjoy messing with your friends in new and innovative ways as they struggle to figure out what you're doing. Or maybe you just like going Take That!
This bundle is for you then.
Previously retailing at $166.70, this crazy $100 deal contains four wacky party games, providing plenty of wacky mind games you can unleash on your friends!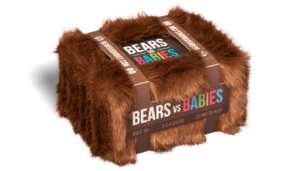 Bears vs Babies is a card game in which you build incredible Bears (and other monsters) to eat awful Babies. Stitch together a handsome salmon armed with knives and burritos, or a pomeranian of light and wonder in business attire who can run at the speed of light. Give your creations limbs, weapons, and special hats to help prepare them for the inevitable infant onslaught.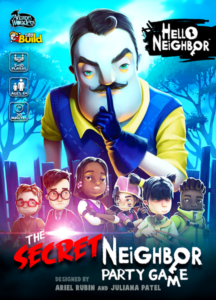 Your creepy Neighbor has something locked up in their basement, and it's up to you and your friends to reveal their plot. 5-10 players take on the roles of either one of the neighborhood kids, the treacherous neighbor or even a secret neighbor. As one of the kids you will need to use your items wisely if you are to locate the keys and unlock the door to win, but beware as not only are the neighbors at the table trying to trick you, but one of your fellow kids is actually a SECRET NEIGHBOR! Trade and cooperate as one of the Kids, or steal and lie your way to victory as one of the Neighbors in this thrilling social-mystery card game where you're never quite sure who's on your side.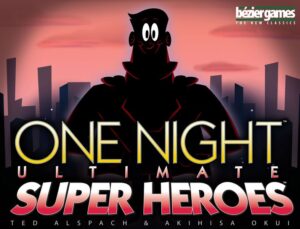 In One Night Ultimate Super Villains, players take on the roles of heroes or villains, each with amazing superpowers that help further their cause. The vile trio of Rapscallion, Dr. Peeker, and Henchman #7 are intent on getting away with their crimes, while the members of the Super Club Of Overt Powers (SCOOP), are all out to catch them. Shady Grove… maybe even the world… will never be the same.
One Night Ultimate Super Villains™ is a standalone game in the One Night Series that's perfect for the whole family to enjoy, challenging you to capture the baddies and save the world!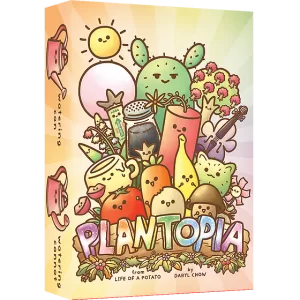 Plantopia is a strategy card-based game where players harness their gardening abilities to contend for the coveted title of Plantopia's Champion Gardener. Manage the plants in your hand and in your tableau and plant the best combos to earn the most magical leaves. Capitalize upon the immediate powers of the Baby Plants while harnessing the scoring combos of the Treevolved Plants. Will you go for the fast-growing Flowers, the card-drawing Cacti, or the weather-controlling Trees? Or a combination of all of the above? You'll always find new plants and different strategies awaiting every trip you take to Plantopia!
If you're planning to take advantage of this Festive Bundle, come on down to Games @ PI and take advantage of our Rebate Promotion as well.
– Kenneth, Games @ PI Manager.