Hey PI-Fans,
Festive Bundle week continues with yet another look at yet another package. Today's deals are board games tailored for two!
As always, our retail Festive Bundles and our holiday Rebate Promotion are running, so with X'Mas around the corner, take advantage of this to get prepped.
With the ongoing measures, this special package is great for small groups and significant others! The For Two special bundle can be picked up at the Games @ PI store at a promotional price of $100, down from the regular retail of $155.70.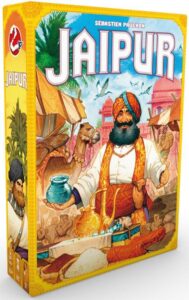 Welcome to the city of Jaipur, capital of Rajasthan! As the two most powerful traders in the city, you will match wits to win an invite to the Maharaja's court. Jaipur is a fast-paced card game, a blend of tactics, risk and luck. On your turn, you can either take, trade or sell cards while trying to balance the decreasing value of sales with the benefits of selling in large batches. Defeat your competitor by buying, exchanging, and selling at better prices, all while keeping an eye on both your camel herds.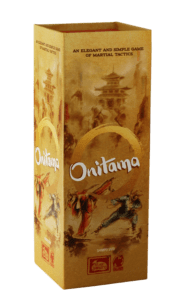 The Shrine of Onitama is a place of enlightenment and skill, a site dedicated to the spirits that guide the Schools of Martial Arts across the land. Take control of a martial arts school as you vie to prove your superiority in battle. Onitama is an elegant and simple two player abstract strategy game with perfect information. Armed only with a handful of moves, your cunning, and your wits, have you the skill to be victorious? Each player has two open cards that each display a possible move for any of his pieces before exchanging it with a fifth card not used by either player. Capturing your opponent's Master by moving a pawn into his square or moving your Master across the board wins you the game!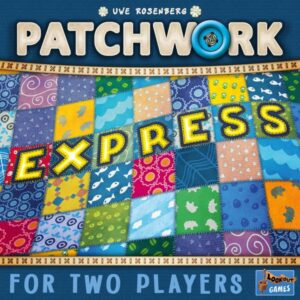 In Patchwork Express, you and your opponent play two apprentice tailors who wish to make the largest and most comfortable blanket possible. Only one of you will be crowned best designer, so use the various pieces of fabric of all shapes and colors wisely, gather buttons to sew quicker, always keep an eye on the cost and time needed to stitch a patch. Choose your patches carefully and keep a healthy supply of buttons to not only finish your quilt, but to make it better and more beautiful than your opponent's.
Come down to the Games @ PI store and grab a game or two! There's never been a better time to play games and have fun!
– Kenneth, Games @ PI Manager.