Grab a free Netrunner ID today!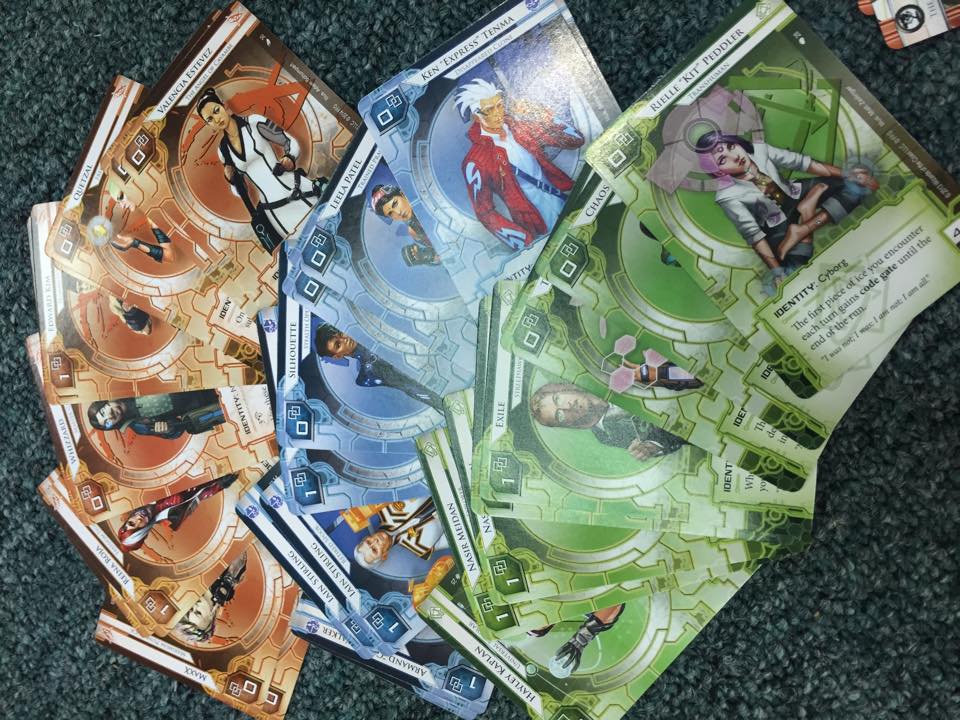 Hey PI-Fans
Android: Netrunner, Fantasy Flight Game's Living Card Game of cyberpunk dystopia has previously made the news for how its community is "nice". At Games @ PI, we tend to agree. In no small part thanks to the generosity of our community veterans, we're putting forward a new initiative to help our new players who wish to join us in the war between Corp and Runner.
Just starting out with your newly bought Netrunner Core Set?Remember to ask our staff about the "ID Shop". Diversify your game by grabbing a Corporate and Runner ID from our pool of ID Cards, all donated by our community vets to help out players starting on their first fledgling steps to master the game.
Curious about Netrunner and interested in seeing what all the fuss is about? Come on down on Netrunner nights (Tuesdays, 6pm until late) for a Learn-to-Play and see why Netrunner has become a bestseller the world over. And don't forget to grab your first free ID too after the demo.
Interested? Come down on Tuesday nights from 6pm onward to steal some Agendas and plays some games with the Netrunner group who set up the initiative.
We'll see you here.