Hey PI-Fans,
Portal Games' Eleven zooms out from the pitch and brings a managerial touch to club football, placing players in the hot seat of a struggling manager trying to bring their team to the top of the table. In this competitive one-to-four player game, players each manage all aspects of their own football club in order to defeat their opponents and claw their way to the top of the league at the end of a six week season.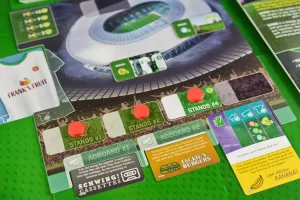 Each game turn is broken into five phases and represents a week of activity. The 'Monday' phase sees players scrambling to their Board Meeting where players must manage the expectations of their board of directors in addition to receiving the funds allocated to them for the week. As different board members each have their own priorities on how to run the club, these differing approaches can greatly help or hinder the functioning of the team, making managing your bosses as much of a game priority as focusing on your team.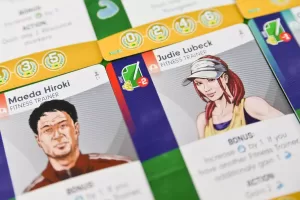 The "Tuesday", "Wednesdays" and "Thursday" are focused on stadium management, hiring staff members which including the trainers, physical therapists and PR specialists that keep a club working smoothly behind the scenes and seeking out sponsors, each with their own benefits but requirements to fulfil.
"Friday", is match day, and sees the club and it's players take to the field, with managers assigning the star players they've drafted to the pitch and taking to the field against another simulated club, hopefully picking the right formation and tactics against the opposing team. After each match, managers also need to worry about injuries while carefully husbanding resources for their players becoming rising stars.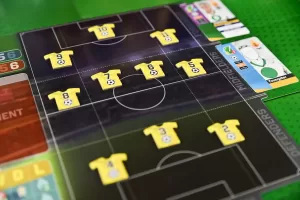 This core mechanic makes for a tense multiplayer showdown, but Eleven also shines in it's Single Player simulation mode, which see's players take over six clubs in various states of crisis, ranging for a relegation bound club struggling for it's life to refreshing an aging team of warhorses facing their sunset days.
Ultimately, Eleven is exceptionally unapologetic in what it set itself out to be – an economic simulation of a football club, reminiscent of many classic Football Manager titles. The game itself is incredibly flavorful in it's challenge and it has tremendous solo-play potential right out of the box.
If you like the beautiful game, you probably owe it to yourself to give Eleven a go.