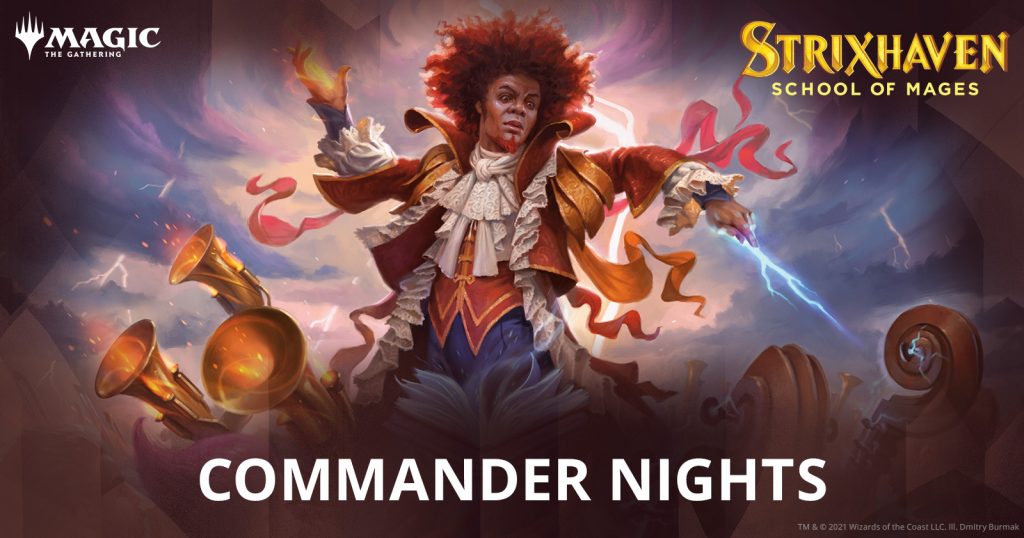 Commander Nights is a weekly Commander league with rotating global rules and achievement-based prizes. With the release of Strixhaven, Games@PI would running a Casual Commander Night every Wednesday.
Starting this Wednesday (28th Apr), On certain weeks, there will be special global rules for league play—usually involving a mechanic from the set—that are in place for all Commander Nights games that week across the world. This optional rule for the week of April 26–May 2 is Whenever an instant or sorcery being cast causes a triggered ability to trigger, copy that ability. You may choose new targets for the copy. Players will also have an Achievement list to complete throughout the Commander Nights, and stand to earn a range of promo cards and items.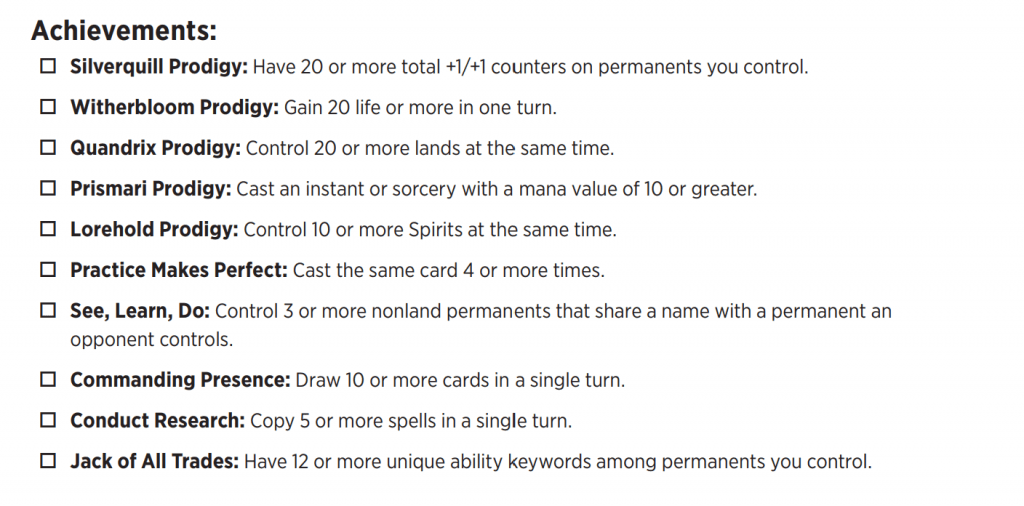 Entry is only one (1) Set Booster for each Night. So what are you waiting for just book your slot if you are coming down.
(Note: We have a maximum capacity of 8 people each Slot)