Hey PI-Fans,
It's a Monday. For some, it's the start of the week. For us at Games @ PI, the fun doesn't stop.
With the arrival of Infinity Gauntlet, X-Men Mutant Insurrection and Marvel Splendor, a trio of Marvel board games now grace out shelves.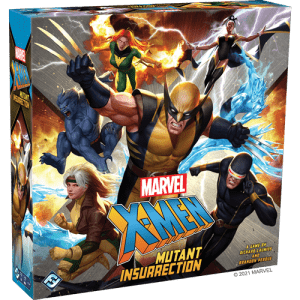 Leap into action with the X-Men in MARVEL X-MEN: MUTANT INSURRECTION, a fast-paced, cooperative, dice-driven card game for one to six players! Build a team of iconic heroes such as Wolverine, Rogue, Storm, and Jubilee from the sixteen heroes included, embark on dangerous missions around the world, and accelerate toward a thrilling showdown with a villain such as Dark Phoenix, Magneto, or the Hellfire Club.
Designed by Richard Launius and Brandon Perdue, X-Men: Mutant Insurrection invites you to travel across the globe on death-defying missions to recruit new mutants, capture criminals, protect innocent lives, and battle against some of the most iconic X-Men villains.
The Blackbird is ready to launch—join your team and fight for the future!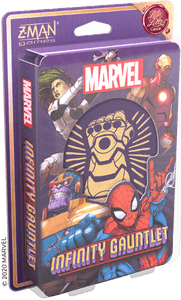 The Mad Titan Thanos seeks the Infinity Stones to bend the universe to his indomitable will, but courageous heroes are assembling to stand in his path to ultimate power. Based on the beloved card game and set in the Marvel Universe, INFINITY GAUNTLET: A LOVE LETTER GAME features the elegant mechanics of the original, re-imagined in a one-vs-many twist for thrilling team play. While one player takes on the role of Thanos on a crusade to change the universe as we know it, 1-5 other players must deploy iconic heroes to defeat him before he can achieve his aims.
Throughout the game, players take turns drawing a card and playing a card, then executing its effect. Hero players can call upon the likes of Iron Man, Spider-man, Thor, and Scarlet Witch for their abilities to battle and gather intel about their opponent's schemes. A worthy adversary, Thanos plays with a two-card hand, drawing from his own deck of minions and powerful Infinity Stones. The heroes will have to use their abilities in strategic combinations to knock his health down to zero before he can do the same to them—or find all six Infinity Stones and win with a snap of his fingers. Who will prevail in this battle for the universe?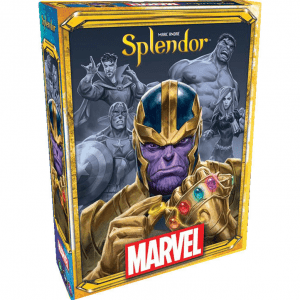 The superheroes of the Marvel Universe take over Splendor in MARVEL SPLENDOR! New tactics, new tweaks on the rules and an entirely new victory conditions. Gather the Infinity gems, recruit heroes and villains, and claim the Gauntlet to win! Bring together a team of super heroes and prevent Thanos from ending the world! The Infinity Stones are scattered throughout the Multiverse. Use their essence to recruit heroes and villains and gain Infinity Points. Assemble the Avengers, acquire locations and when ready, claim the Infinity Gauntlet!
Pick your tokens carefully, recruit characters to gain Infinity Points and bonuses. These bonuses help you recruit more powerful heroes and acquire locations… until you gather enough characters, power, and Infinity Points to trigger the endgame!
Even though Splendor Marvel uses Splendor's core rules and high-quality materials, it has a different color structure, a new endgame trigger, and new victory conditions. You can also gain Infinity Points with the Avengers Assemble tile that can be passed from one player to another several times during the game!