Hey PI-Fans,
Take a day trip to a Galaxy Far Far Away without leaving the comfort of your own house! Star Wars: UNLOCK! brings you a trio of Star Wars themed cooperative scenarios, now available at Games@PI!
Star Wars: UNLOCK! uses the UNLOCK! game system to send you on three new adventures full of ships, droids, and action! UNLOCK! is a co-operative card game inspired by escape rooms that uses a simple system which allows you to search scenes, combine objects, and solve riddles. Play UNLOCK! to embark on great adventures, while seated at a table using only cards and a companion app that can provide clues, check codes, monitor time remaining, etc.
As rebels, smugglers, or imperial agents, search locations, combine items, use ships, weapons, interact with droids and machines in these three 60-minute adventures.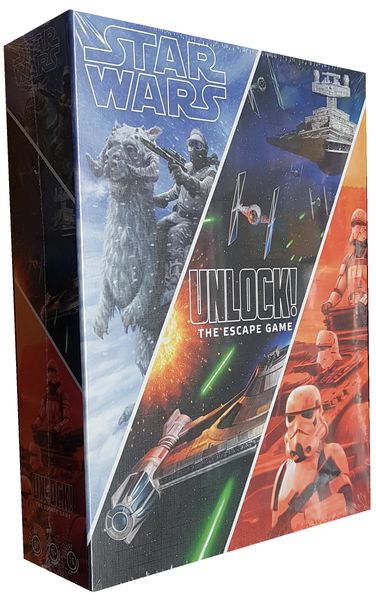 Of course the party doesn't just stop here. The world can always do with more UNLOCK!, so here's an opportunity to bolster your collection with a special deal to sweeten the pot!
STORE EXCLUSIVE PROMOTION


Purchase Star Wars: UNLOCK! and purchase your next UNLOCK! set at HALF OFF.

*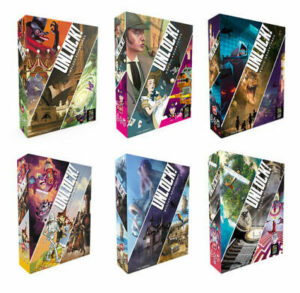 Offer Ends 31st December
* Discount applies to Escape Adventures, Mystery Adventures, Heroic Adventures, Exotic Adventures, Timeless Adventures and Epic Adventures sets only. Subject to availability.