Hey PI-fans,
Good Sunday morning to you! We're glad to announce that we've got even more local Singapore games in the store: Teabbles and Forge of Nations!
Teabbles
As featured in the Straits Times LIFE Paper on Monday 7/12, Teabbles is bubbly fun for fans of all things Bubble Tea!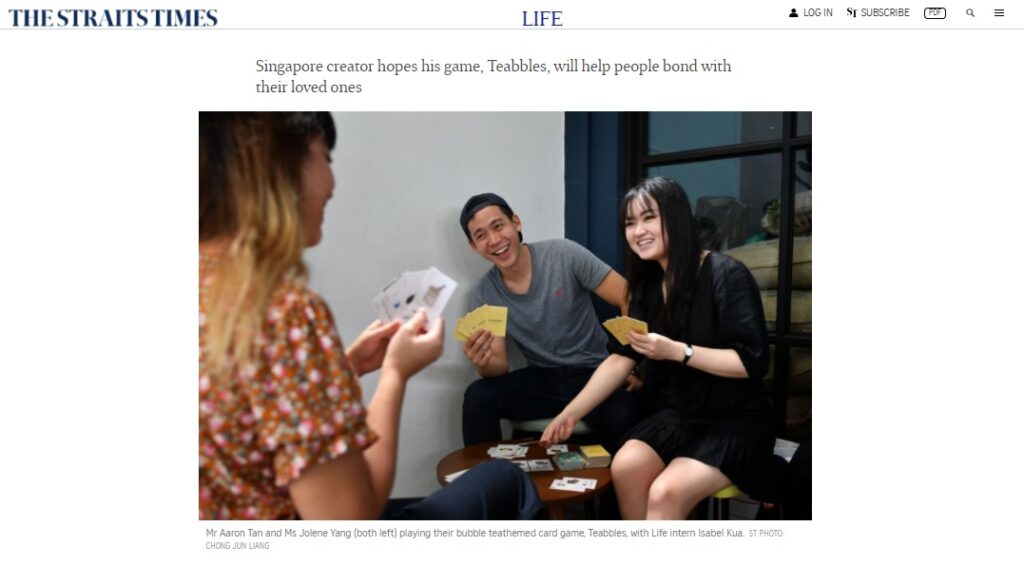 In Teabbles, you and your friends are Bubble Tea baristas trying to put together refreshing drinks! The first player to get 11 points from completed orders wins! Watch out for the competition as they could play cards to swap your hand, deny you of completing orders, force you to discard cards from your hand and other sneaky tricks!
Make all sorts of drinks like classic Black Tea to the elaborate Chocolate Milk Matcha and more!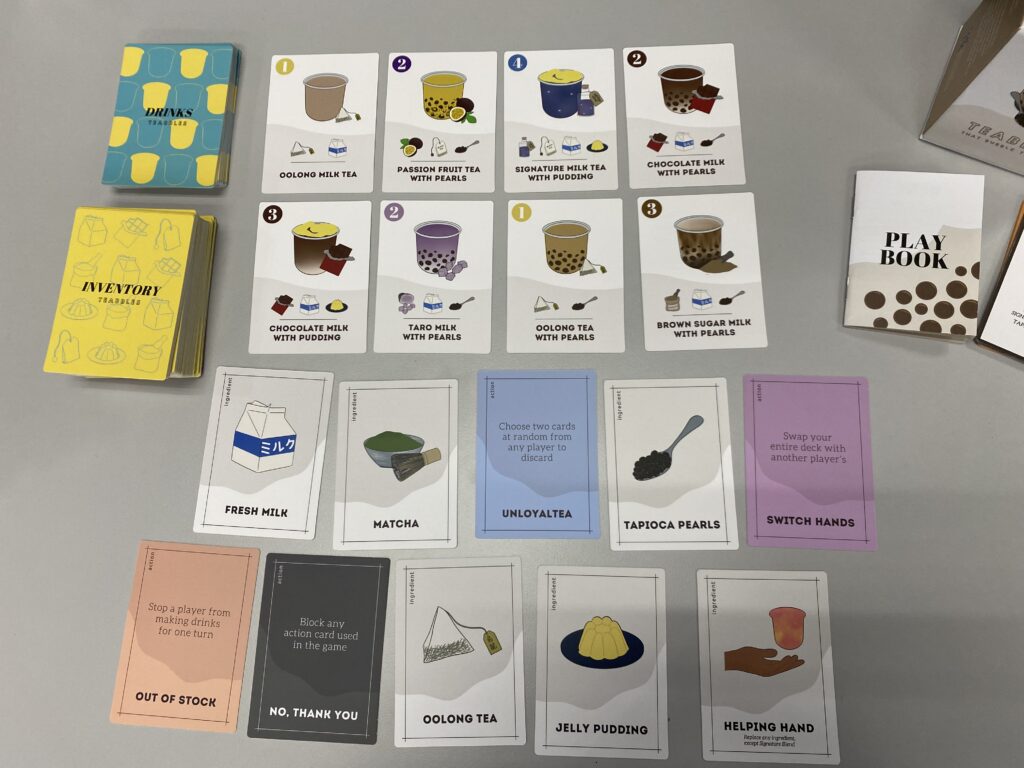 There are 2 other game variants: Bluff and Boba the Builder which give an added edge to the game!
The game was also featured in Seth Lui's food blog!

Don't FOMO! Grab your friends, your favourite Bubble Tea drink and play some Teabbles!
For 2-5 Players, 15-25 Minutes Playing Time, Ages 8+
Pick this game up from our Webstore!
Forge of Nations
Made in conjunction with the Singapore Bicentennial commemoration last year, Forge of Nations pits players against each other to take a village from Developing to First World! The first player to lay down 3 cards in each of the 4 development pillars wins!
Each player starts off as a village settlement. On your turn, play any number of cards: you can build, attack, trade, discard or bank a card. At the end of your turn, draw 3 new cards.
If you have at least 1 of each development pillar, your Village will evolve into a Town. And as you have 2 of each development pillar, you turn it into a City!
Are other players doing better than you? You can attack them with a Crisis, a Natural Disaster or Military Actions!
A fast paced, history themed game that teaches you and your friends about Singapore history!
For 3-6 Players , 15-30 Minutes Playing Time, Ages 8+
Support local! Pick up the new games and check out our growing array of Singapore made games! See you at the store!