Hey PI-Fans,
Once again, it's Friyay! And we're glad to announce that we once again have the highly coveted Wingspan back in stock! As a companion piece, do check out Mariposas which was also designed by Elisabeth Hargrave, the designer of Wingspan.
Wingspan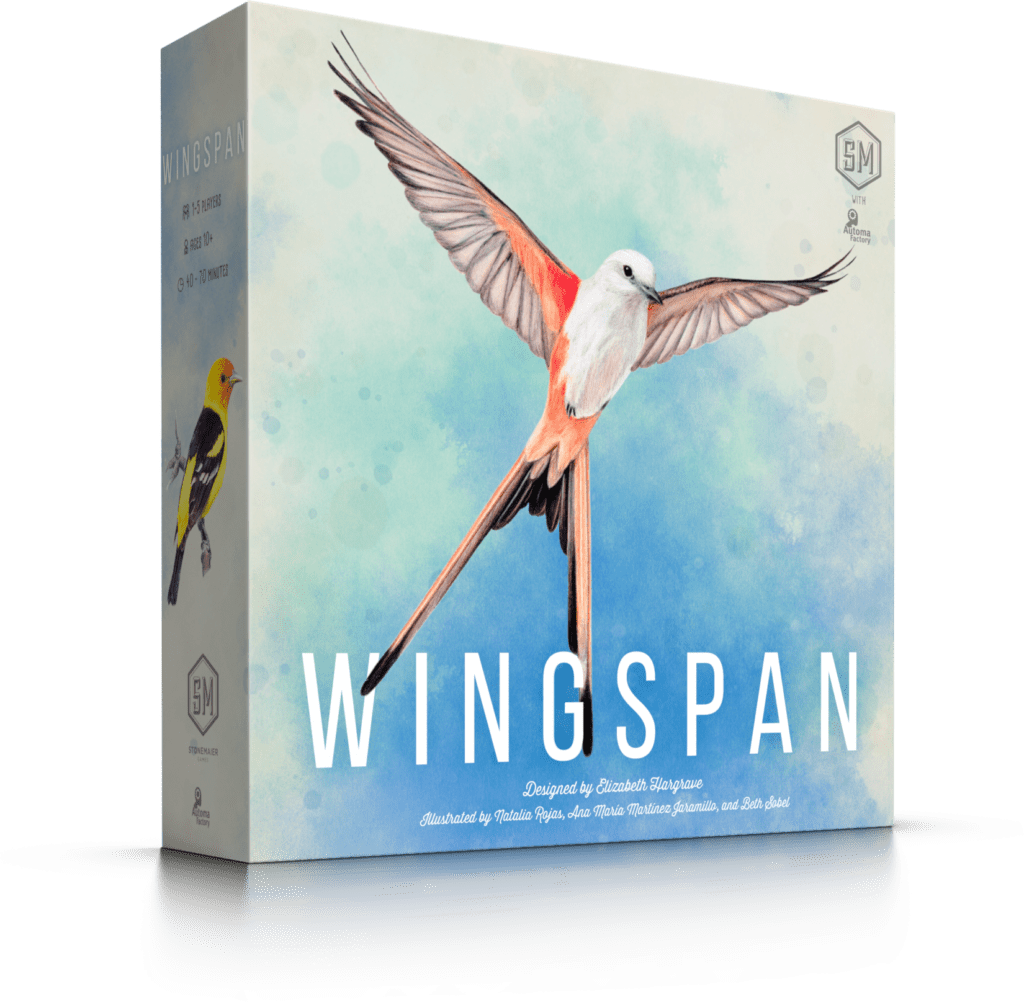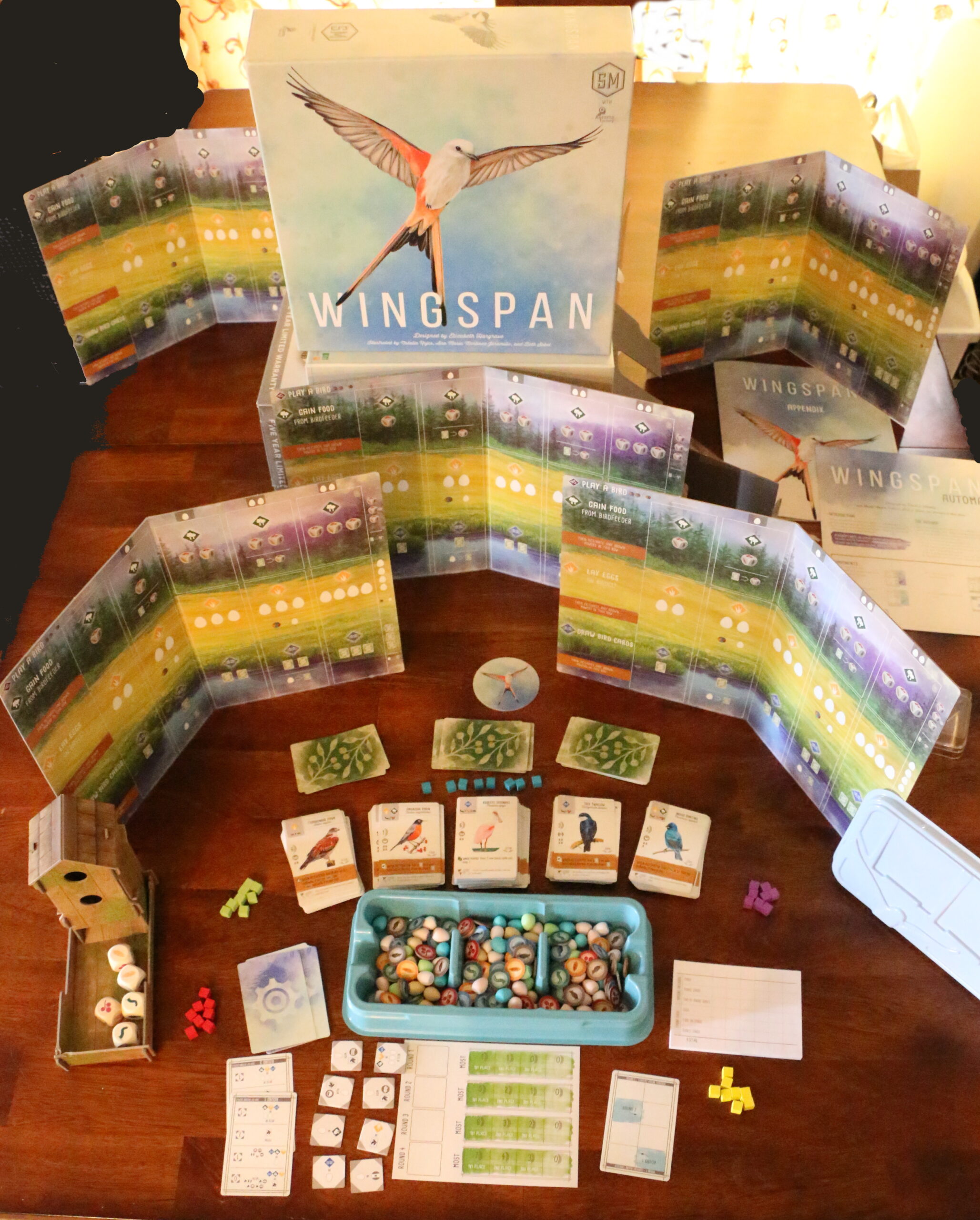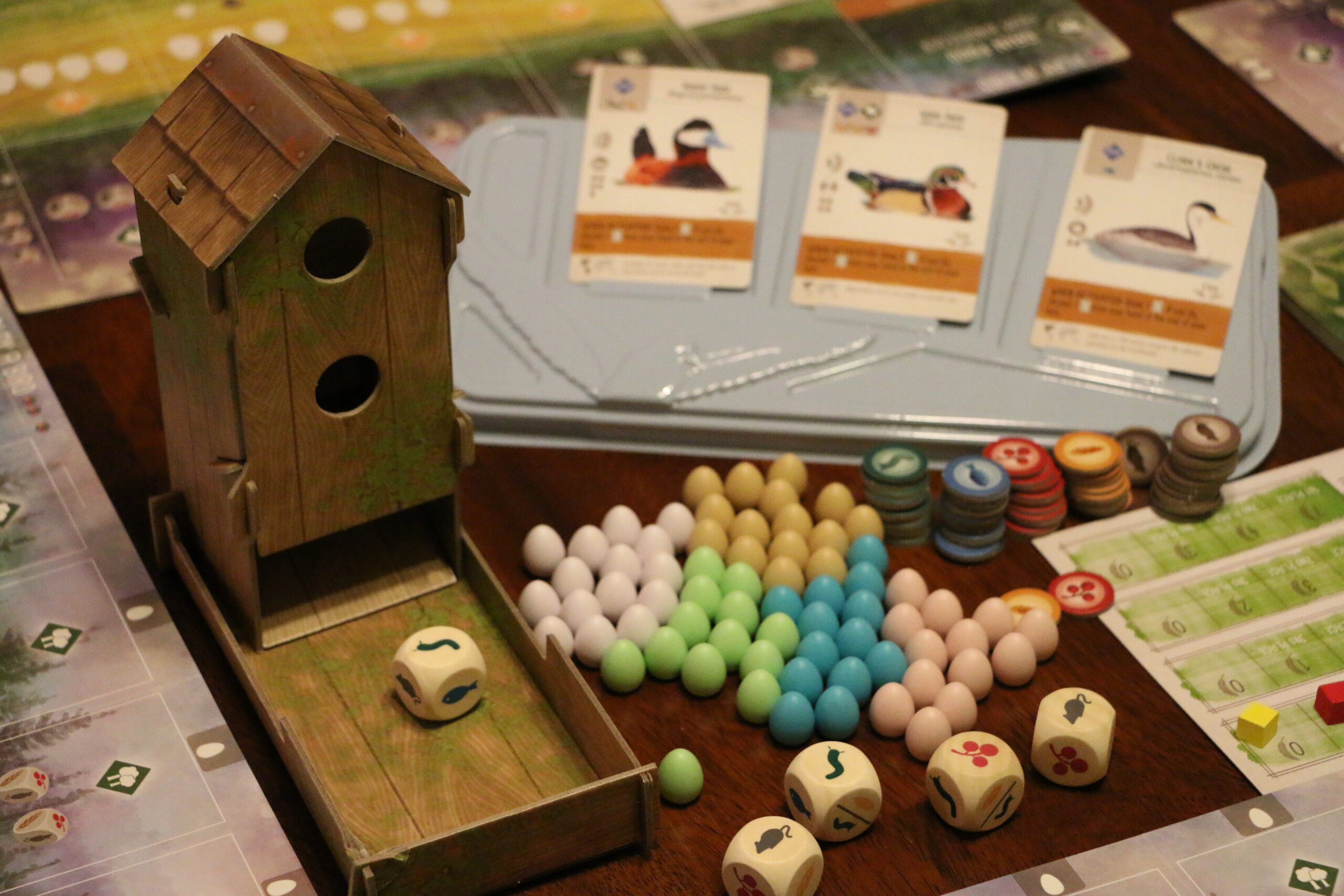 In Wingspan, you and your friends are bird enthusiasts with the goal to attract the best species of birds to your wildlife preserves! The aim of the game is to place birds in specific habitats to score points. The player with the most points after 4 rounds wins! Each bird has special qualities, eats certain foods and lays a certain number of eggs. On your turn you can choose to do one of the following actions: play a bird card, play food tokens to feed your birds, gain egg tokens to allow you to play more birds, and draw new bird cards. As you grow your flock and shore up more eggs, it's a race to gain as many points as you can!
A beautiful, engine-builder board game with colourful illustrations, a dice tower bird house, lovely egg tokens and other components! Winner of the prestigious 2019 Kennerspiel des Jahres award.
For 1-5 Players, 40-70 Minutes Playing Time, Ages 10+
Pick this up from our Webstore!
Mariposas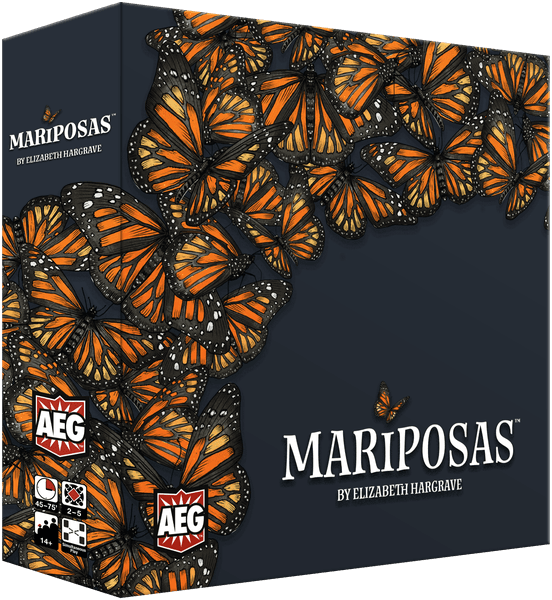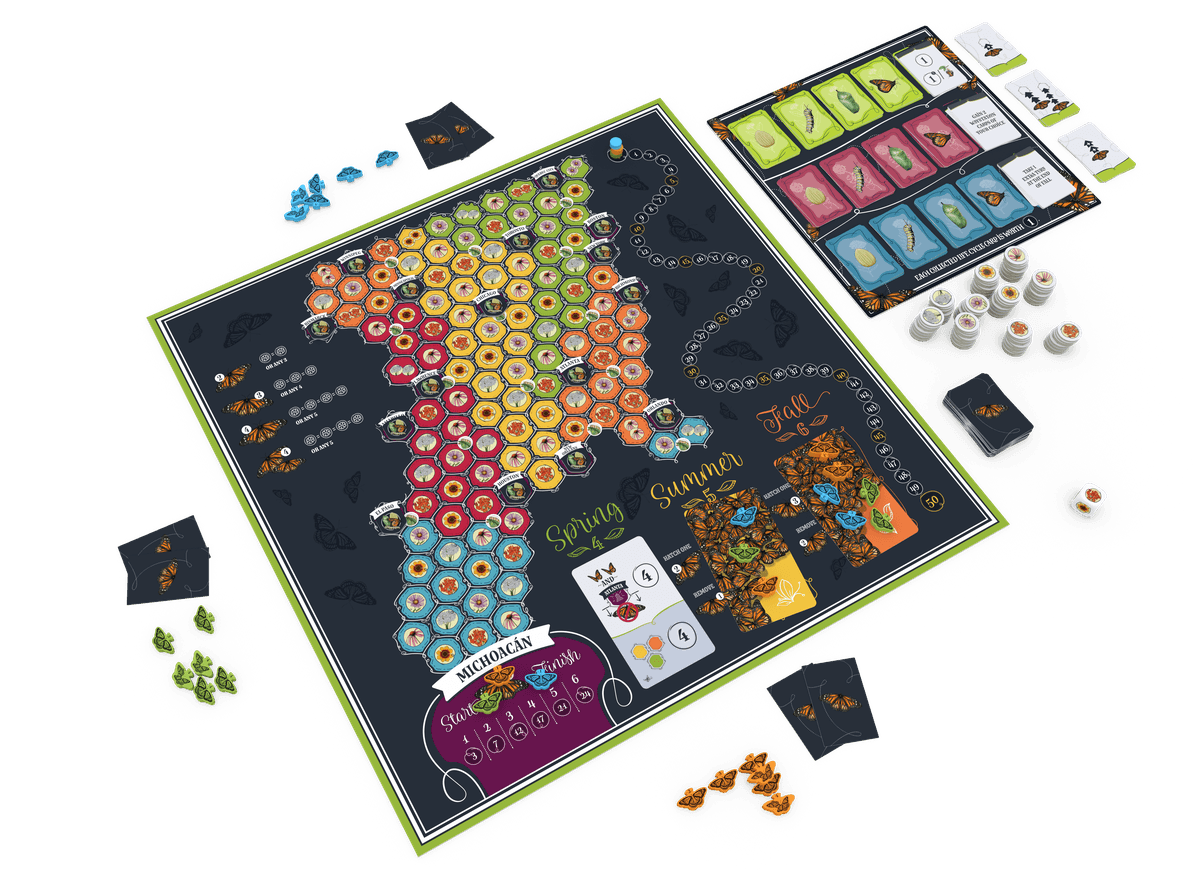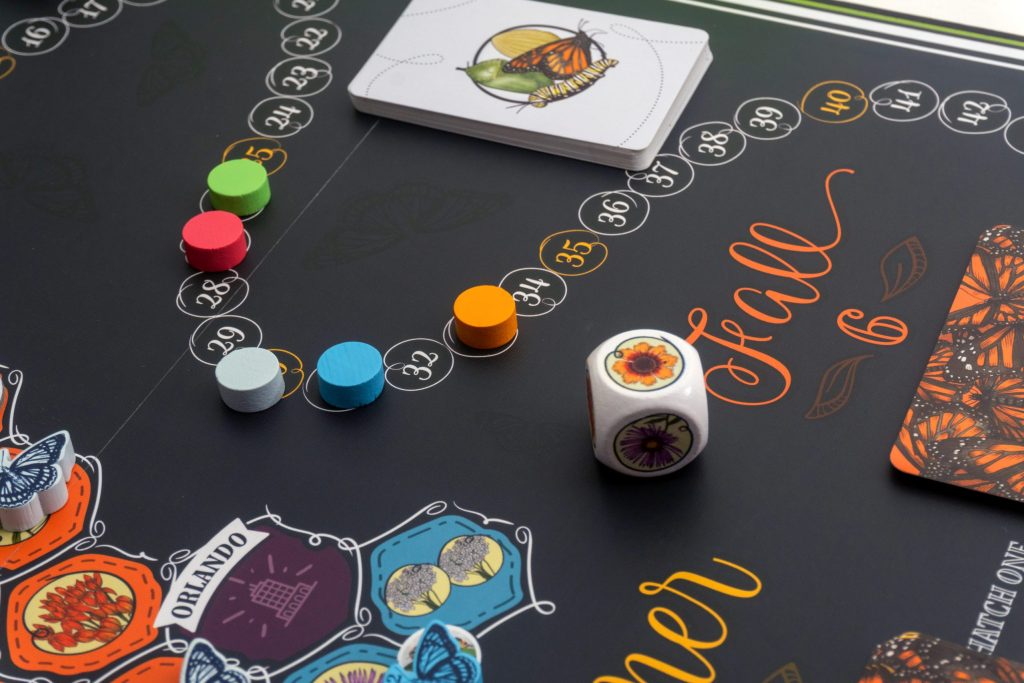 Every spring, millions of monarch butterflies leave Mexico to spread out across eastern North America. Every fall, millions fly back to Mexico. However, no single butterfly ever makes the round trip.
In Mariposas, you and other players are to guide a family of Monarch Butterflies over 3 seasons. On your turn, you move your family of butterflies, reproduce and make caterpillars if able, then draw 2 action cards. There are different goals for each season that you have to fulfill in order to score victory points. The player who's able to migrate as many of their butterflies safely throughout the seasons and back home wins!
A beautiful, conceptual game which really lets its players appreciate nature.
For 2-5 Players, 45-75 minutes playing time, Ages 14+
Pick this up from our webstore!
Come on down to the store and check out these awesome games! See you there!