The team at Catalyst Game Labs have been hard at work with the BattleTech Game of Armored Combat and Games @ PI is proud to be a retail supporter for the launch of the new wave of releases, currently in production after a highly successful Kickstarter.

From now until January 12th, 2020, preorder with us to secure your own set of the upcoming product, including some exclusive Kickstarter limited merchandise.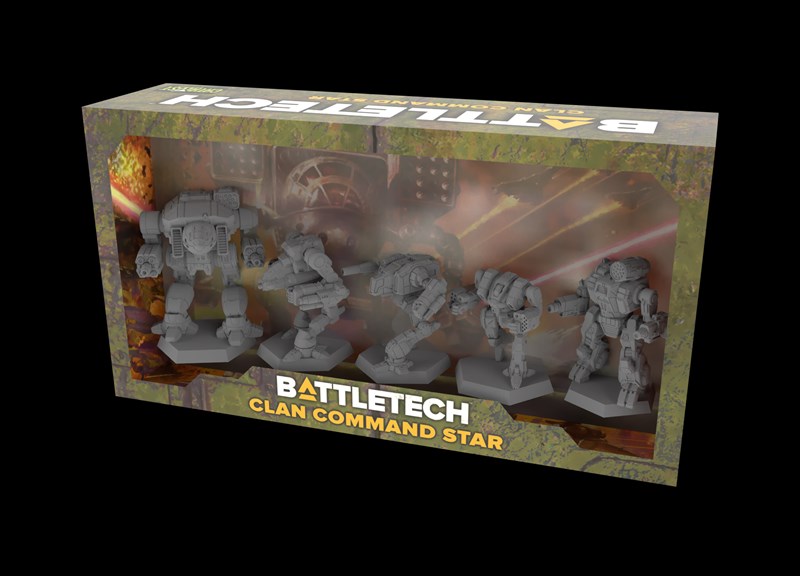 BattleTech most recently made waves with the announcement of the upcoming Clan Invasion box set, an expansion for the BattleTech Game of Armored Combat box introducing the noble/misguided* descendants of the Star League, their honour driven martial culture/dystopic caste-based tribalism* and their crusade to restore the Star League/barbaric self-righteous landgrab* which changed the face of the Inner Sphere forever.

Whether you're a Clan Ristar chomping at the bit to show the universe what you're made of or a cynical Inner Sphere veteran ready to cut a vatborn down to size, there's something in this Kickstarter for everyone.

Grab a copy of the preorder form here and get it to our staff with a full deposit before the cutoff date and we'll do our absolute best to get it into your hands as fast as possible.**

In the meantime, why not consider picking up a Beginner Box or A Game of Armored Combat and begin fortifying those worlds to face a Clan assault?
* Delete accordingly.
** Kickstarter and Manufacturer Production Delays Apply.
This is the Inner Sphere – thousands of planets colonised by humankind. Once it was united under the Star League, but for the last 300 years it had been consumed by savage wars until a new enemy appeared, mysterious invaders known as the Clans. Powerful and ruthless, they struck like lightning, attacking every sector at once. But they made one big mistake – they attacked my home planet! Now, in the spirit of the Star League, ancient enemies have reunited, and we're gonna take back our galaxy!