Hey PI-Fans,

We've been slightly overwhelmed of late due to the database migration, but the freight train of releases isn't stopping.

Here's just some of the new stuff that's floated in over the week.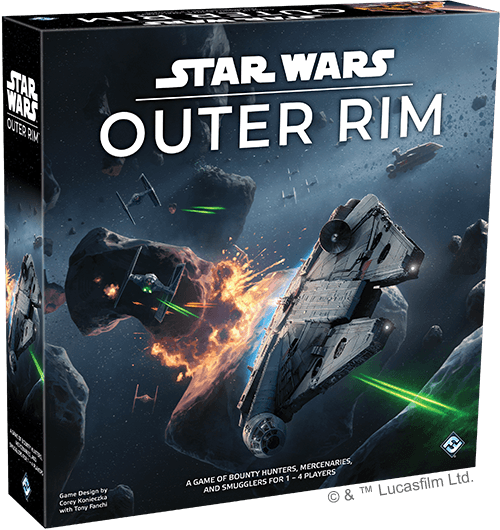 Take to the stars and become a living legend in Star Wars: Outer Rim, a game of bounty hunters, mercenaries, and smugglers for 1-4 players! In Outer Rim, you take on the role of an underworld denizen, setting out to make your mark on the galaxy. You'll travel the outer rim in your personal ship, hire legendary Star Wars characters to join your crew, and try to become the most famous (or infamous) outlaw in the galaxy! Do you have what it takes to survive in the outer rim and become a living legend?


Disaster has struck! Cities around the world are in desperate need of food, water, vaccines, and other supplies. You and your team belong to the Crisis Response Unit (CRU), an elite team of doctors and specialists. With a specially equipped plane, you are uniquely capable of providing life-saving aid — anytime, anywhere. Pandemic: Rapid Response is a race against time. Roll dice to create supplies, fly the plane, and make deliveries to cities in need. As the timer counts down, you must quickly coordinate and work together to react to new disasters. Will you and your team be able to respond in time?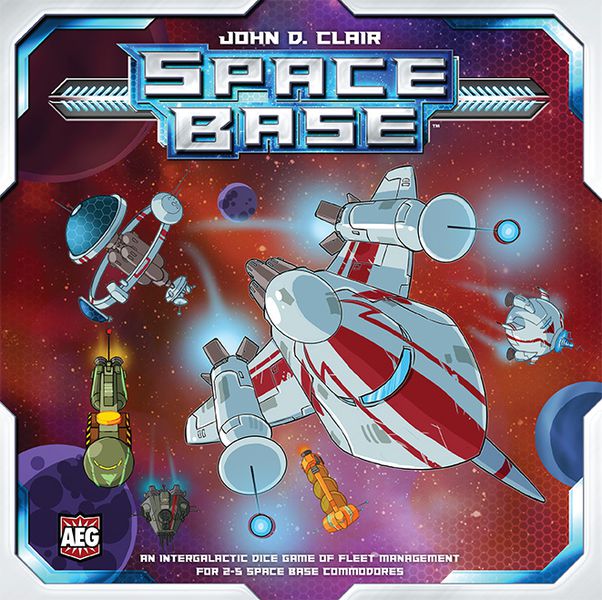 In Space Base, players assume the roles of Commodores of a small fleet of ships. Ships begin docked at their stations and are then deployed to sectors as new ships are commissioned under your command. Space Base is a quick-to-learn, quick-to-play strategic engine builder. The cards you buy and the order you buy them in have interesting implications on your engine beyond just the ability on the card you buy, making for a different type of engine construction than seen in similar games.
Smash Up International Incident is the start of a year-long trip around the four corners of the world to visit some of the coolest heroes that different cultures have to offer! The Luchadores bring their high-flying, death-defying wrestling combinations to the fight, and the Mounties are at their strongest while they get their man and keep the Great White North safe! The Musketeers use their explosive action chains to gallantly defeat enemies, and the Sumo Wrestlers bulk up and throw their weight around, knocking their enemies away from the base. World Tour: International Incident is compatible with all other Smash Up expansions!
New Board and Card Game Releases
Pandemic: Rapid Response
Smash Up: World Tour: International Incident
Space Base
Star Wars: Outer Rim

Board and Card Game Restocks
Arkham Horror The Card Game Core Set
Blokus and Blokus Trigon
Citadels
Condottierre
Clacks
Eldritch Horror
The Lord of the Rings: Journeys in Middle Earth
Imagine
Once Upon A Time (3rd Edition)
One Night Ultimate Werewolf and Daybreak Expansion
Pandemic Legacy Season 1
Puerto Rico
Rock Paper Wizard and Expansion
Machi Koro 5th Anniversay Edition
Mansions of Madness (2nd Edition)

Miniature Wargame New Releases
BattleTech Tech Manual (New Edition)
BattleTech Alpha Strike Commander's Edition

Miniature Wargame Restocks
BattleTech – A Game of Armored Combat
BattleTech Grasslands Map Set