Hey PI-Fans,
To all our Singaporean friends, Happy National Day.
With the upcoming Games @ PI Auction pile now looking absolutely monumental and given bidding opens tomorrow (10/8/16), we've been hard at work over the past weeks logging everything. Don't forget to check it out.
Long awaited releases and restocks have also been chugging in over the last few weeks – here's a catch up list of everything from the past week or so. And don't forget to click on for the full list of releases.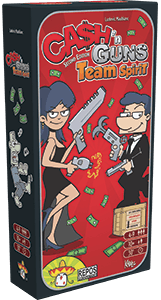 You're no longer looting and shooting on your own with Cash 'n Guns: Team Spirit. This expansion features rules for team play and enables a ninth player to take part in the action. It also introduces a deck of duplicitous mercenaries: twelve thugs-for-hire who can give your team a temporary advantage and who bring a deeper strategic dimension to the team game.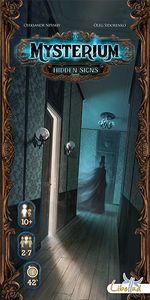 They thought the secret of Warwick mansion had been solved and the spirit had found peace, but now new signs have emerged that were previously hidden. In Mysterium: Hidden Signs, the spiritualists must return to the old mansion and investigate these disturbing visions. Will they understand all the instructions this time and give the ghost its final rest?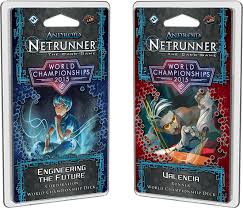 Featuring gorgeous full-bleed art and new visual treatments of their ID cards, the 2015 Android: Netrunner World Champion Corp Deck and 2015 Android: Netrunner World Champion Runner Deck are card-for-card recreations of the decks played by 2015 Android: Netrunner World Champion Dan D'Argenio. These decks offer newer players an opportunity to experiment with some of the game's greatest synergies, as well as a host of its most popular and enduring cards.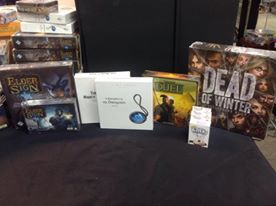 ---
New Board and Card Game Releases
A Game of Thrones LCG: Across the Seven Kingdoms Chapter Pack
Android Netrunner: 2015 World Champion: Corporation Deck
Android Netrunner: 2015 World Champion: Runner Deck
Cash n' Guns: Team Spririt
Mysterium: Hidden Signs
Warhammer 40,000 Conquest LCG: Slash and Burn War Pack
Board and Card Game Restocks
7 Wonders Duel
Android Mainframe
Codenames
Elder Sign
Elder Sign: Omens of Ice Expansion
Eldritch Horror
Dead of Winter
The Grizzled
Happy Pigs
Jungle Speed: Raving Rabbids
Kittens In A Blender and Expansion
Pandemic Legacy
Space Alert
Splendor
Sushi Go
T.I.M.E. Stories
T.I.M.E. Stories – The Marcy Case Expansion
T.I.M.E. Stories – Prophecy of Dragons Expansion
T.I.M.E. Stories – Under the Mask Expansion