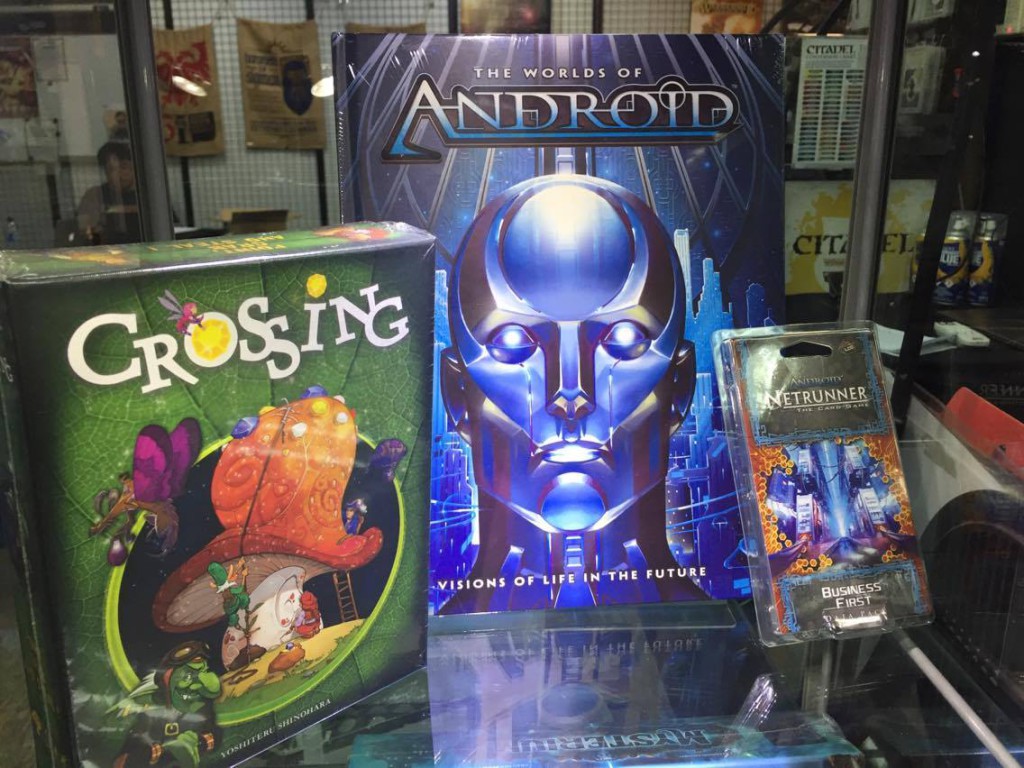 Hey PI-Fans,
It's the end of another work week, and this one has been a doozy. Like you, we're looking forward to the weekend, with Dzaki's Star Wars Armada Community Tournament. coming up.
Fans of Netrunner should also be pleased to know that the latest data pack, Business First released Yesterday, 10/3/16. The World of Android Artbook and Space Cowboy's new board game Crossing have since become available as well, so those are options for someone looking for something to cover their weekend.
So, TGIF folks.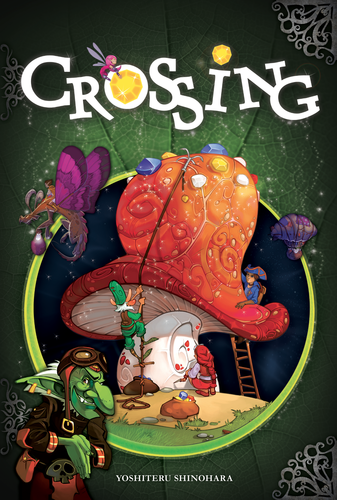 It's always your friends who stick the knife in. In Crossing, you have to collect gemstones, but players make their choices simultaneously and not everybody will get what they want when desires clash. Through bluffing and cunning, you want to collect more gemstones than your opponents by being the only alone on a card, but even if you are lucky during the initial confrontation, you aren't safe from the greed of other players.
At the end of the Corporate workday, it's all about the bottom line. So even as the Mumbad Cycle and Business First thrust Jinteki face-first into the middle of a very delicate and politically charged situation, you'll find the Corp and its executives lining up to face the challenges before them, quickly and professionally. Every challenge is an opportunity, after all, and fans of Jinteki will be rewarded for their faith with a new identity, asset, and piece of ice.
The Worlds of Android is your definitive guide to the Android setting and its unique vision of the future. A beautiful, 272-page hardbound setting guide and art book, The Worlds of Android features full-color art, stunning gatefolds, and a polyphony of narrative voices that convey the immense diversity of human experience in the rich, fictional universe made famous by Android: Netrunner and the Android board game.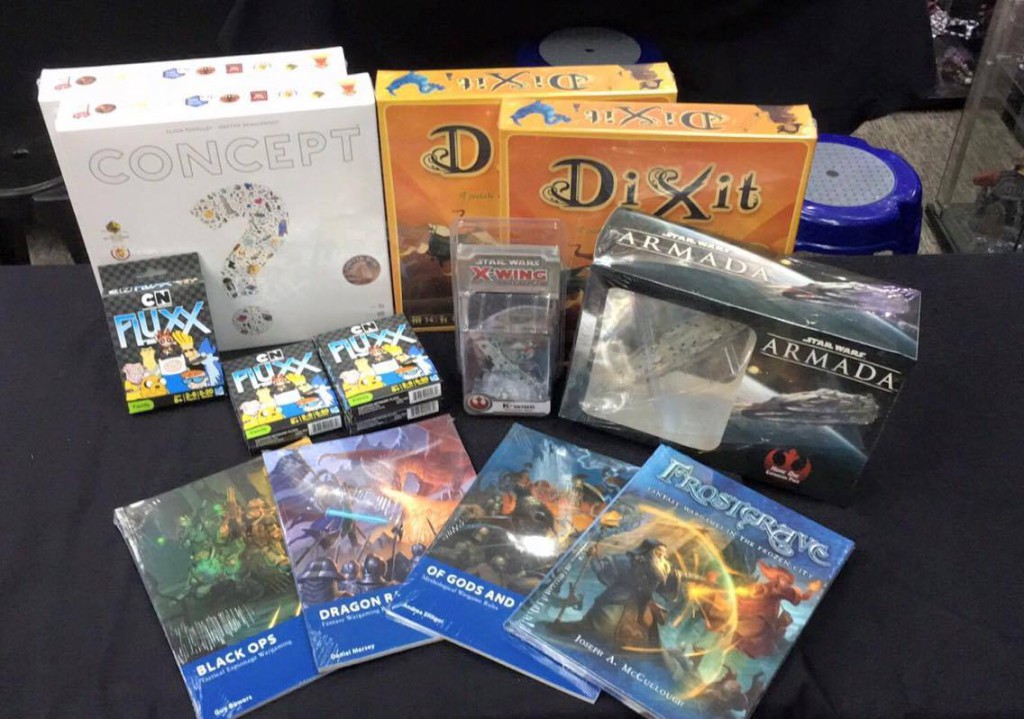 ______________________________________________________
New Board and Card Game Releases
Android Netrunner: Business First Data Pack
Crossing
The World of Android Art Book

Board and Card Game Restocks
Axis & Allies
Battlestar Galactica
Concept
Dixit
The Resistance
The Resistance Avalon
Space  Hulk: Death Angel
Fluxx Cartoon Network
Jungle Speed

Role Playing Game Restocks
Dungeons & Dragons Starter Set

Miniature Wargame Restocks
Black Ops Tactical Espionage Wargaming Rules
Dragon Rampant Fantasy Wargaming Rules
Frostgrave Fantasy Skirmish Wargaming Rules
Of Gods and Mortals Mythological Wargaming Rules
Star Wars Armada: Rebel MC80 Cruiser
Star Wars Imperial Assault: Boba Fett
Star Wars Imperial Assault: IG-88 Expansion
Star Wars X-Wing:  K-Wing Expansion
Star Wars X-Wing:  TIE Punisher Expansion
Star Wars X-Wing: TIE F/o Expansion