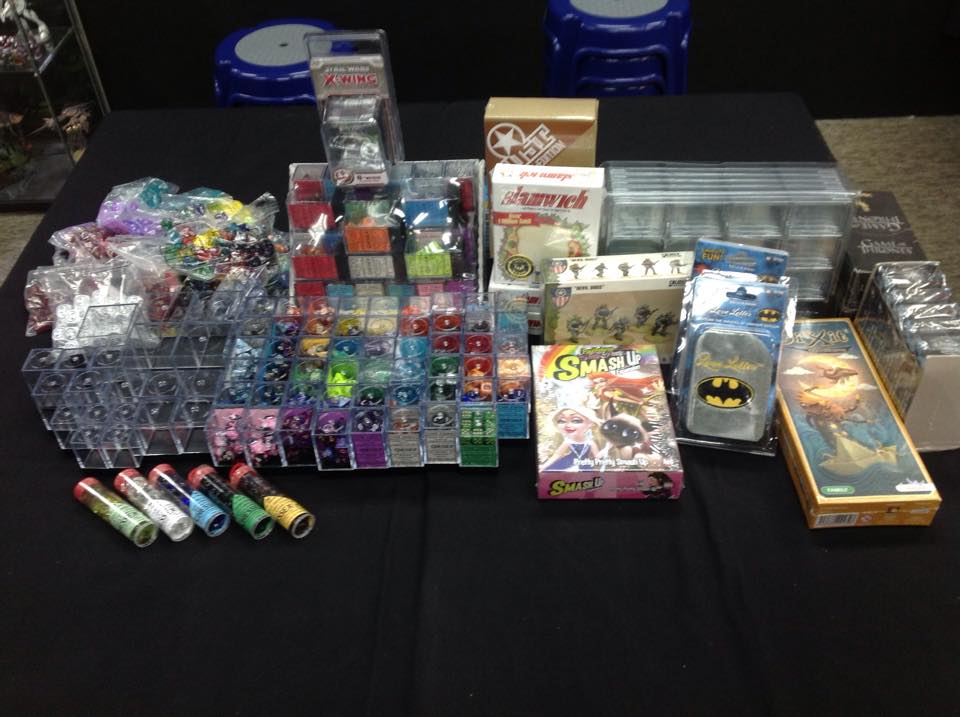 Hey PI-Fans,
After that board game heavy reload over the weekend, we've taken the opportunity to take a step back this Monday and reload those dice racks. If you need a new set of polyhedral dice or maybe just one or two (to replace the ones you've ended up making an example of), now is the time.
And as for all you miniature wargamers. we've not forgotten you either. In addition to a small shipment of X-Wing Force Awakens starters, we've managed to get our hands on some of those lovely DUST Tactics Operation Babylon kits.
Quantities are limited, though, so move fast.
I'll see you all on the battlefield.
– Kenneth, Games @ PI Manager
__________________
New Miniature Wargame Release
Dust Tactics Axis Konigslothar Heavy Walker
Dust Tactics Axis Fox Cubs NDAK  Command Squad
Dust Tactics Axis Sand Vipers NDAK Battle Grenadier Squad
Dust Tactics Axis African Lions NDAK  Tank Hunter Squad
Dust Tactics Axis Desert Sun  Wehrmacht Heavy Flamer Grenadiers
Dust Tactics Allies Mustangs USMC Command Squad
Dust Tactics Allies Mavericks USMC Rifle Squad
Dust Tactics Allies The Saints USMC Demolitions Team
Dust Tactics Allies Steel Marines USMC Engineer Squad
Dust Tactics Allies Devil Dogs USMC Fire Team
Dust Tactics SSU Task Force Command  Spetznaz Command Squad
Board Game Restocks
Smash Up Pretty Pretty Expansion
Miniature Wargame Restocks
Star Wars X-Wing Force Awakens Starter Set
Hobby Supplies Restocks
Chessex Dice Restocks