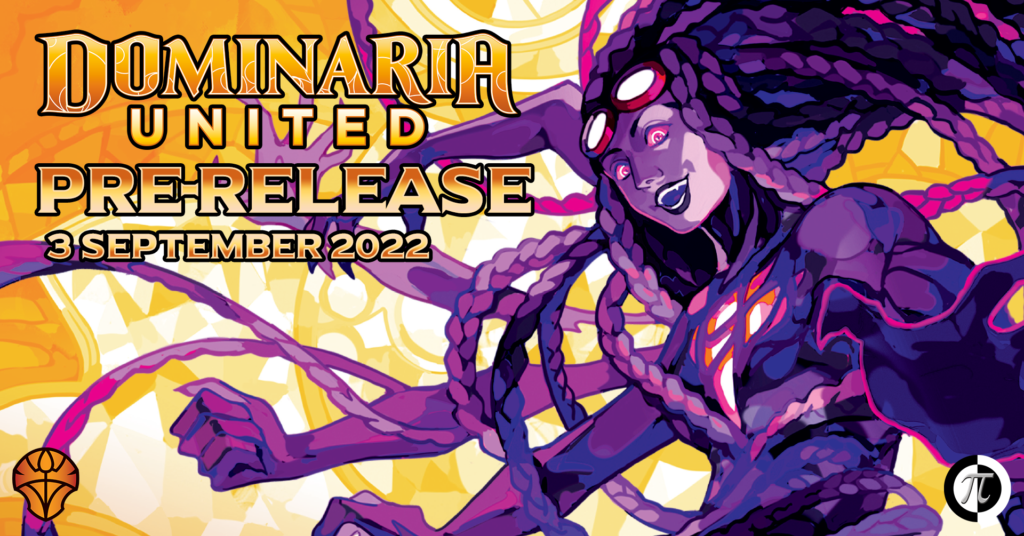 Dominaria United Pre-release
It's almost time to return to Magic's most storied plane, Dominaria, with a heroic battle for the ages in Dominaria United. Come on down and experience the next chapter of Magic the Gathering. A twisted evil lurks within Dominaria: an unexpected sleeper agent. Band together with powerful planeswalkers and heroes from across the multiverse to expose the ancient threat!
Date: 3 September 2022
Time 2 pm
Fee: $35
Prize Structure;
3 wins = 4 Booster packs
2 wins = 2 Booster Packs
0/1 win = 1 Booster Pack
The Dominaria United Prerelease Pack contains 6 Dominaria United Draft Boosters, 1 foil-stamped rare or mythic rare card, 1 deck box, and 1 Spindown die.
Register today.