Greetings Painters and Praetors,
Horus Heresy 2.0 has dropped, and Games@PI has some exciting events lined up to support battles of Horus' rebellion.
Horus Heresy Painting Showcase: July
Games@PI is hosting a monthly Horus Heresy Painting Showcase! Best painters of each category win a limited-edition Horus Heresy game token!
But wait, how does it work?
Partipants must assemble and paint a Horus Heresy Praetor, or Centurion Consul.
Models must be submitted to Games@PI at #03-01 Midpoint Orchard before 8:30 on Sunday the 17th of July.
Models may be collected from store from the 24th of July onwards.
Stand a chance to win:
A very limited Horus Heresy token
Mad bragging rights
Street cred
Paintstravaganza!
In addition to and in support of the painting showcase, Games@PI is also having a Paintstravaganza! Now is the time to stock up on all your favorite Games Workshop paints!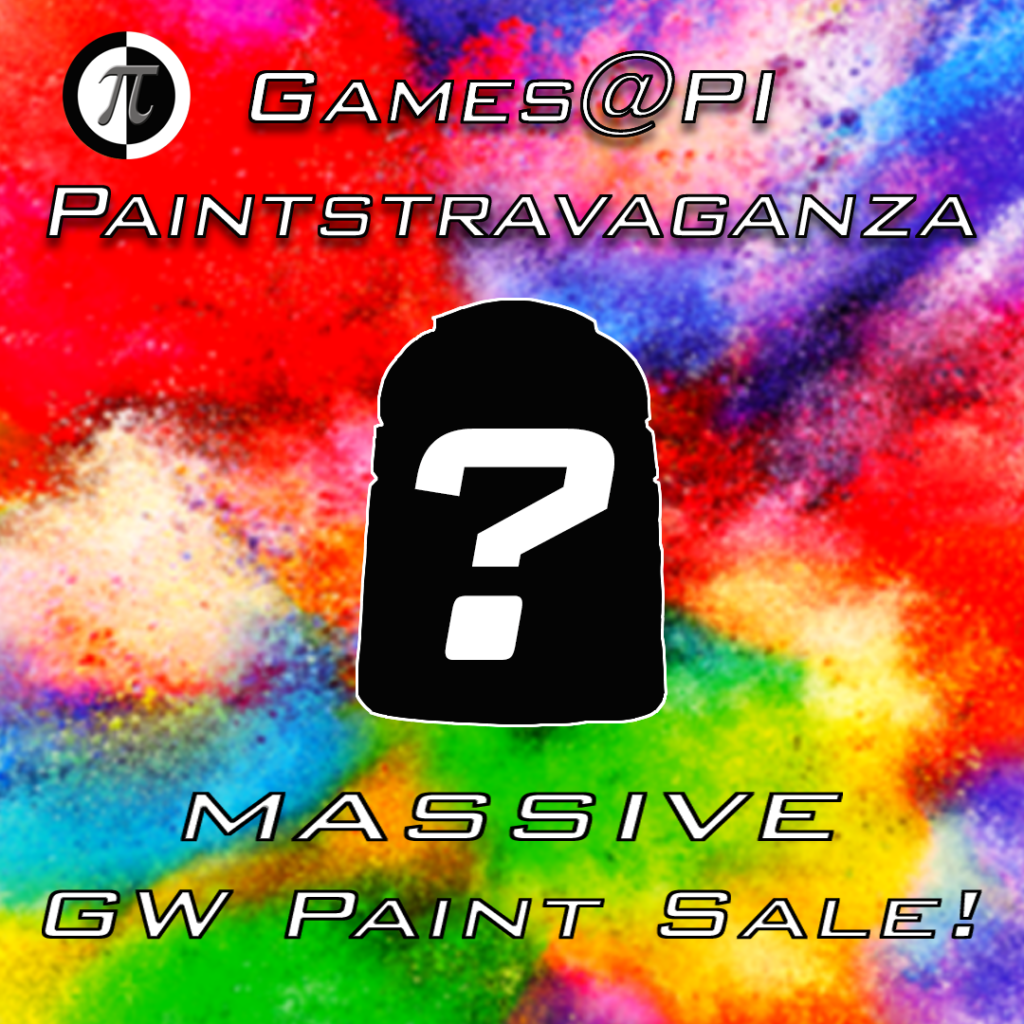 Buy 4, get 1 free! for any of the following paints:
– Bases
– Layers
– Shades
– Contrasts
– Technicals
Buy 3 get 2 free!
For any Air paints!
Promotion valid till 31st July.
Horus Heresy Bingo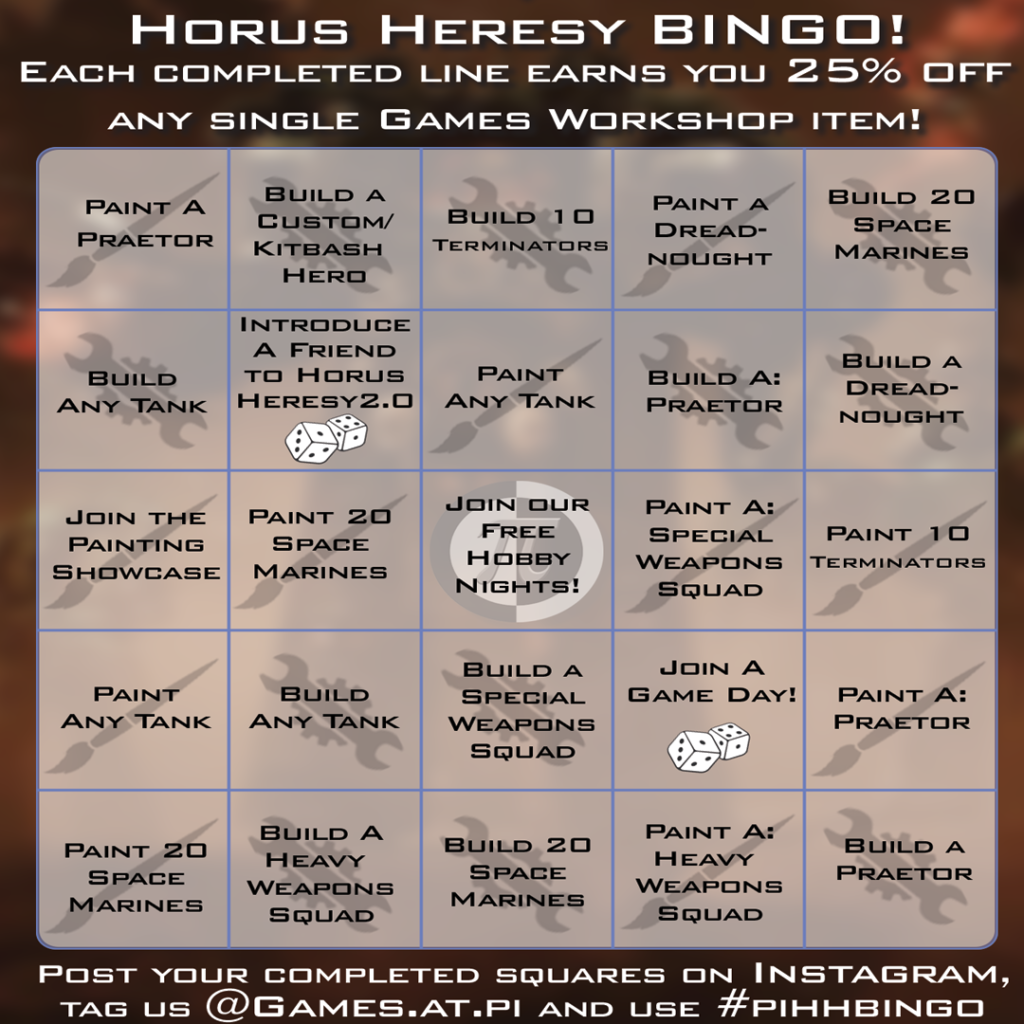 The requirements are simple, for each line of the Horus Heresy Bingo grid you complete, get 25% off any single Games Workshop item!
To claim each completed square; A picture must be taken of your built/painted/completed model. It should then be posted on Instagram, tagging us at @games.at.pi, and using the hashtag #pihhbingo. Proceed to show it to store staff at your convenience, and your card will be stamped with the appropriate box completed! Not on instagram? Fret not, showing pictures of your completed models to staff, will also earn you those stamps!
Paint for the paint god!
Call our friendly staff to find out more at 6734 3858, or visit us at #03-01 Midpoint Orchard!
Like us on Facebook at Games at PI and follow us on Instagram @games.at.pi