Hey PI-Fans,
Welcome to the weekend once again! We have 3 shiny New Releases today: Fallout Shelter, Mariposas and Tiny Epic Dinosaurs!
Fallout Shelter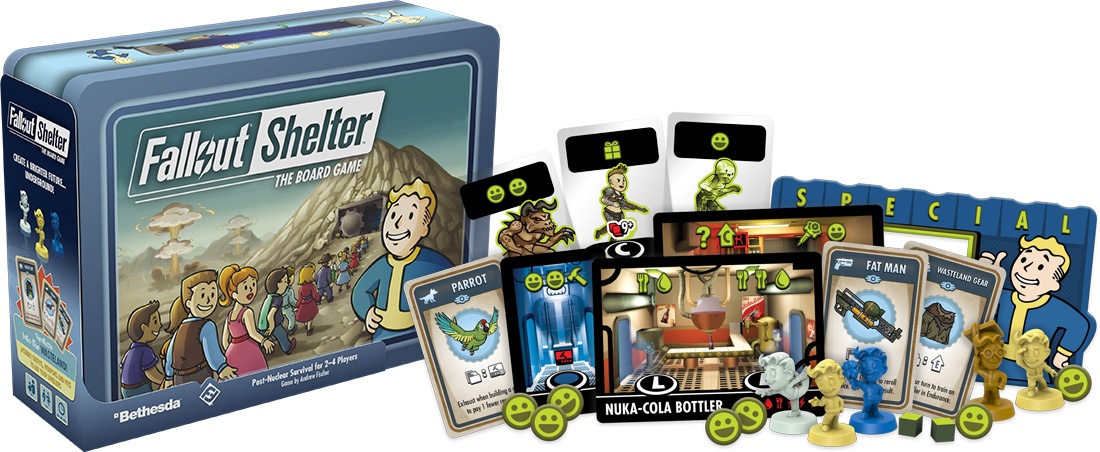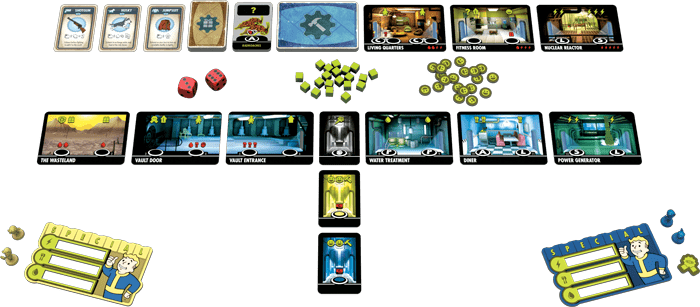 Fans of the Fallout video game series: you've played Fallout Shelter the digital game, now play it as a tabletop game! You and your friends are Vault Officers and it's your job to keep the citizens in the Vault happy and satisfied. However, the election of a new Overseer is coming up and you need to convince the people to vote for you! Send citizens around the vault to do tasks to keep the place clean and efficient. Send them to the relaxation lounge to chill if they need time-off. The Officer who's able to gain the most happiness wins the game!
A cute worker placement game with a Fallout twist!
For 2-4 Players, 60-90 minutes playing time, Ages 14+
Pick this up from our webstore!
Mariposas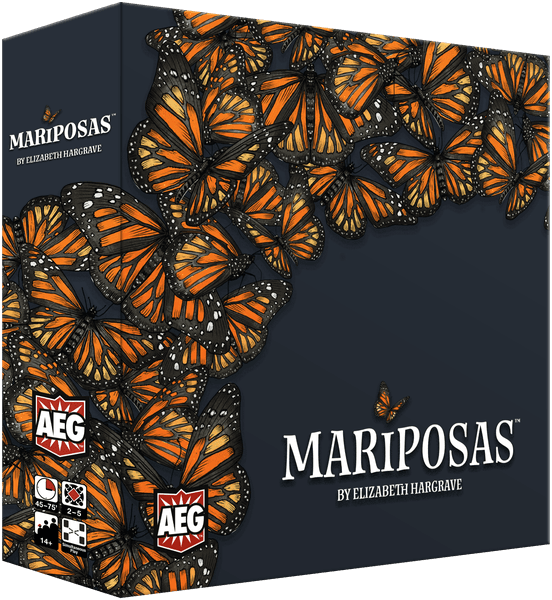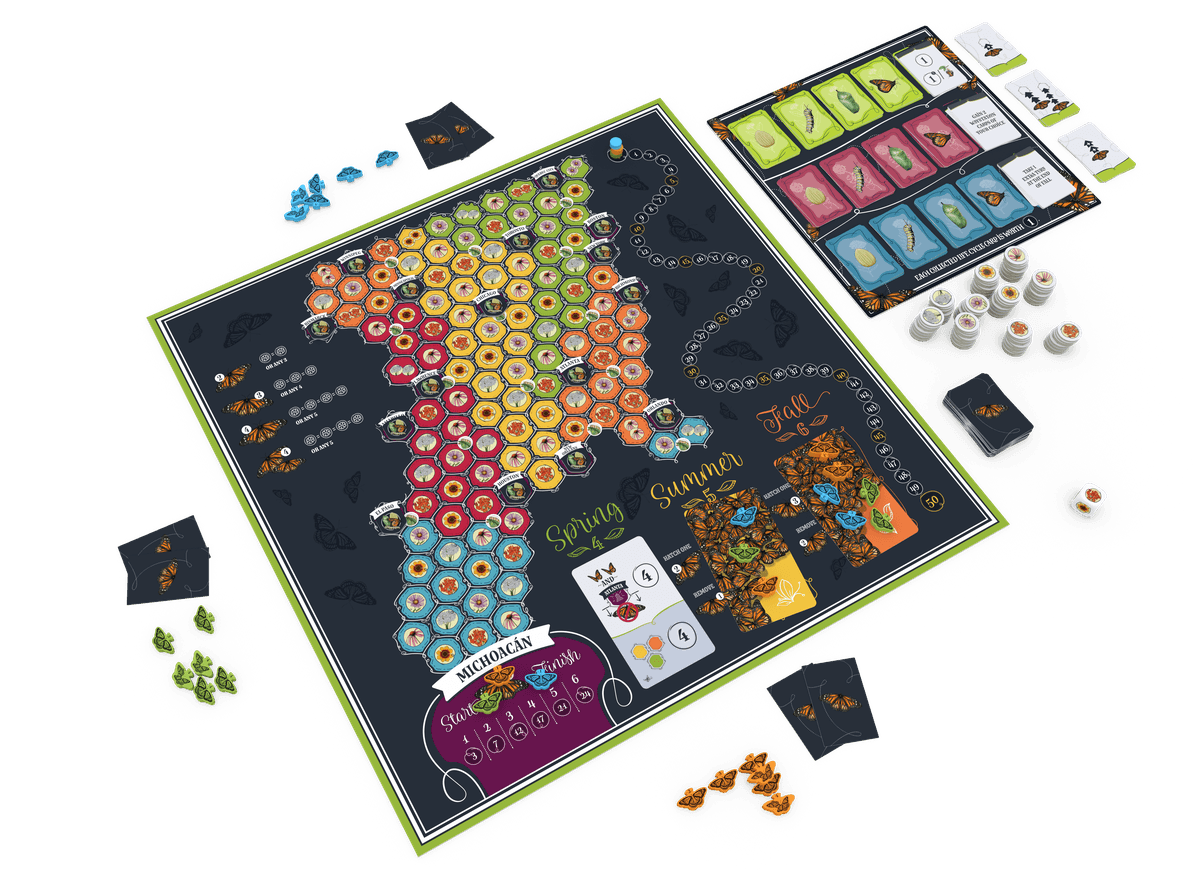 Every spring, millions of monarch butterflies leave Mexico to spread out across eastern North America. Every fall, millions fly back to Mexico. However, no single butterfly ever makes the round trip.
In Mariposas, you and other players are to guide a family of Monarch Butterflies over 3 seasons. On your turn, you move your family of butterflies, reproduce and make caterpillars if able, then draw 2 action cards. There are different goals for each season that you have to fulfill in order to score victory points. The player who's able to migrate as many of their butterflies safely throughout the seasons and back home wins!
A beautiful, conceptual game which really lets its players appreciate nature. This game is yet another hit by the designer of Wingspan, Elizabeth Hargrave.
For 2-5 Players, 45-75 minutes playing time, Ages 14+
Pick this up from our webstore!
Tiny Epic Dinosaurs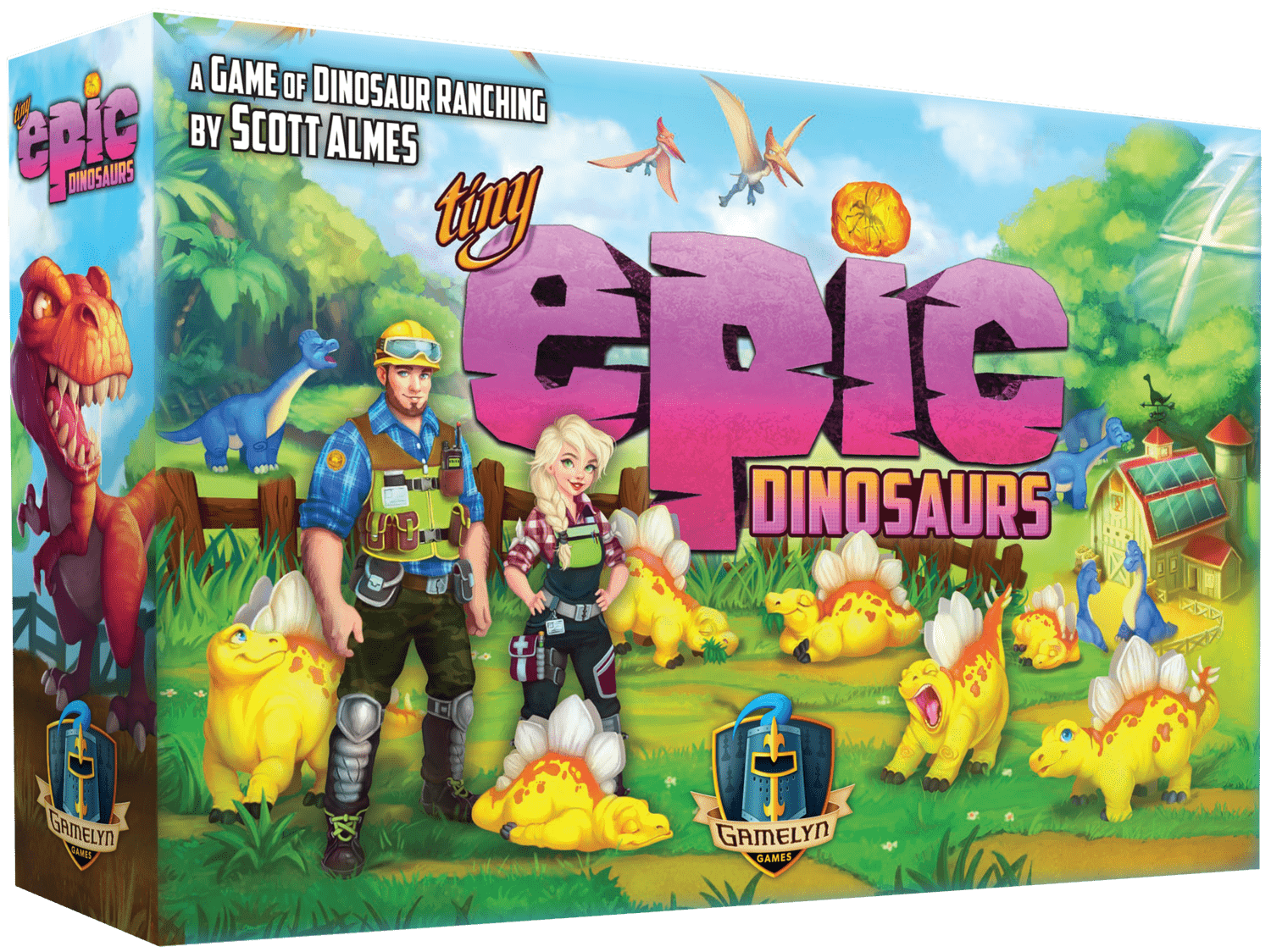 Did you love Jurassic Park? Wish you could be a Dino Rancher? In Tiny Epic Dinosaurs, you can! You and your friends are Dino Ranchers where your goal is to farm the best dinosaurs to sell to the highest bidder as theme park attractions! Harvest resources to feed your dinos, assign ranchers to look after them, and feed the dinos to breed them to sell! But watch out, as your dinos can escape if you don't put enough barriers and safety equipment! I mean, you don't want a Jurassic Park situation do you?
A big game in a tiny box, be charmed by the little dinosaur meeples and excellent thematic feel!
For 1-4 Players, 30-60 minutes playing time, Ages 14+
Pick this up from our webstore!
So come on down to the store and check out these awesome new items! See you there!