Hey PI-Fans,
It's Friday already! We have 2 New Releases today – Detective Signature Series: Dig Deeper and Santa Monica!
Detective Signature Series: Dig Deeper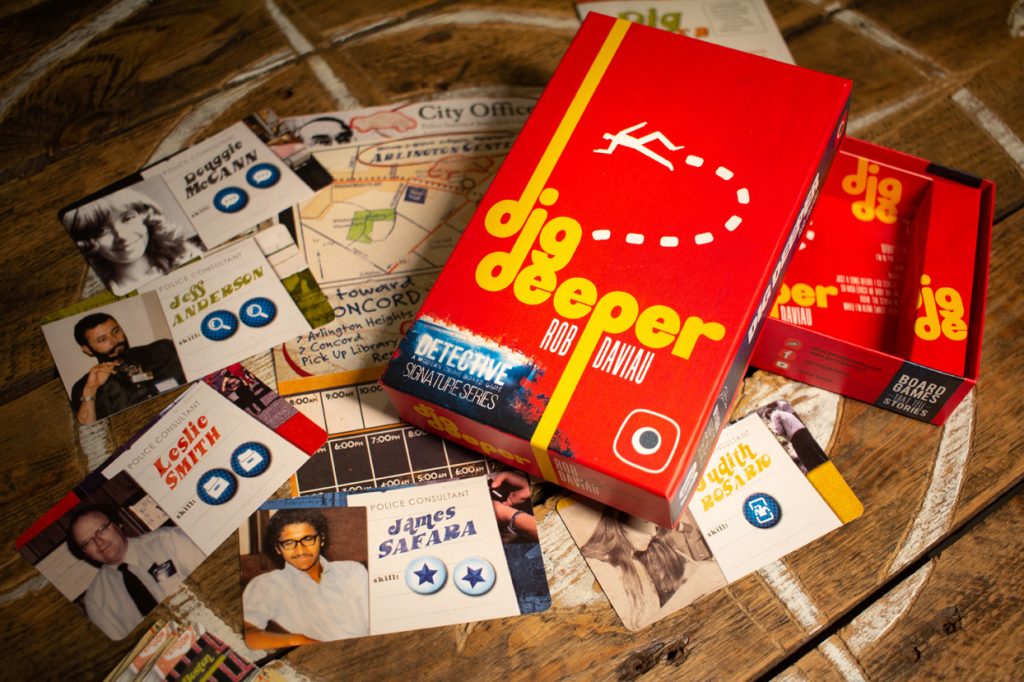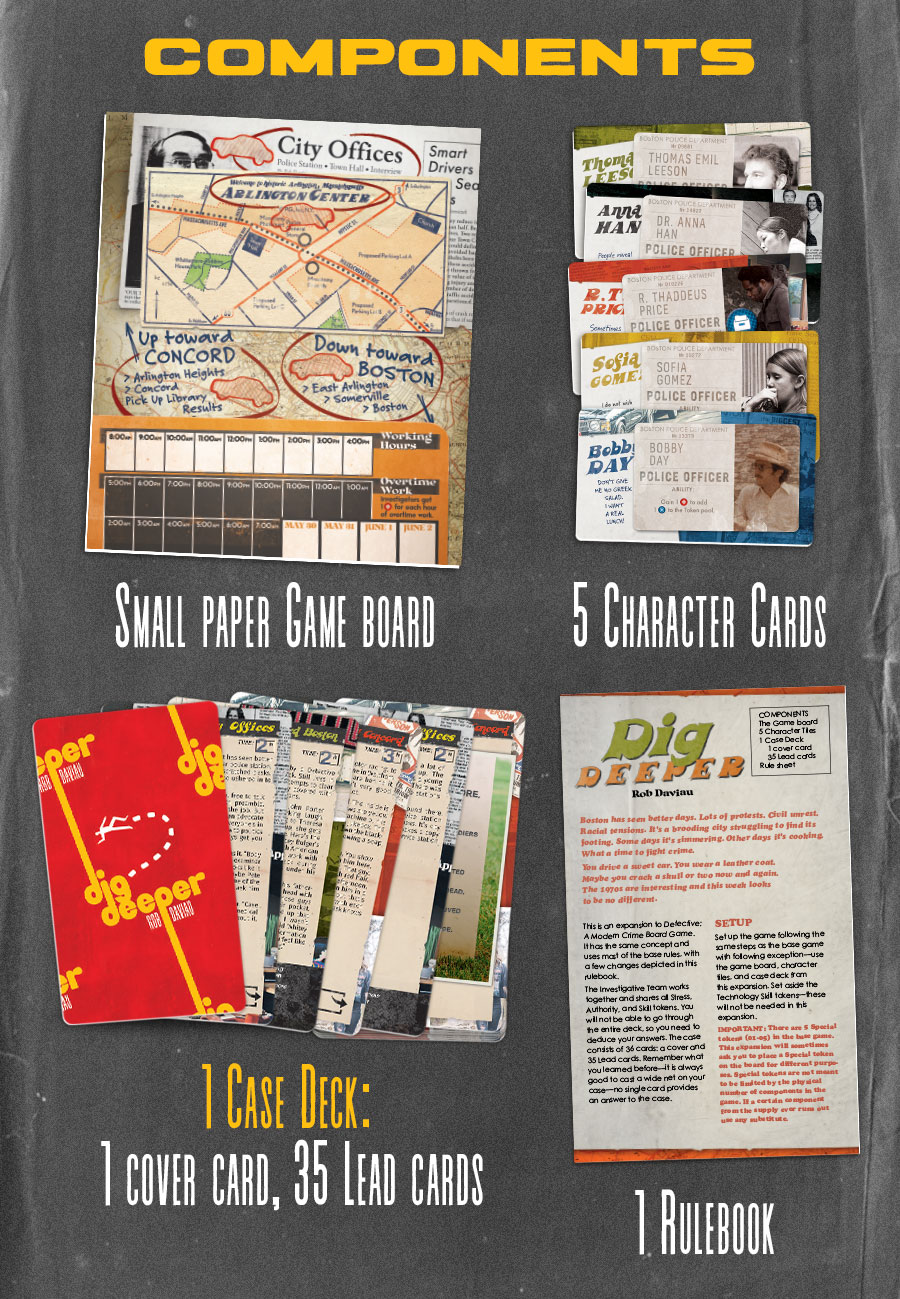 Spring 1977. A murder takes place in Arlington near Boston. The victim was a town selectman with a promising career, Peter Colvin, age 32. He was found dead near his car in the parking lot behind Town Hall. You have only 4 days to solve the mystery who killed him and why.
Fans of the Detective: A Modern Crime Board Game series should check out the new Signature Series: Dig Deeper! This standalone expansion is smaller, compact and has 5 new characters! You can now search the Library for clues, Interview witnesses and Pursue suspects to hasten things and get to the truth! So get your friends together, put on your best Investigator personas and have an intense, immersive crime solving experience!
For 1-5 Players, 90-120 Minutes Playing Time, Ages 16+
Santa Monica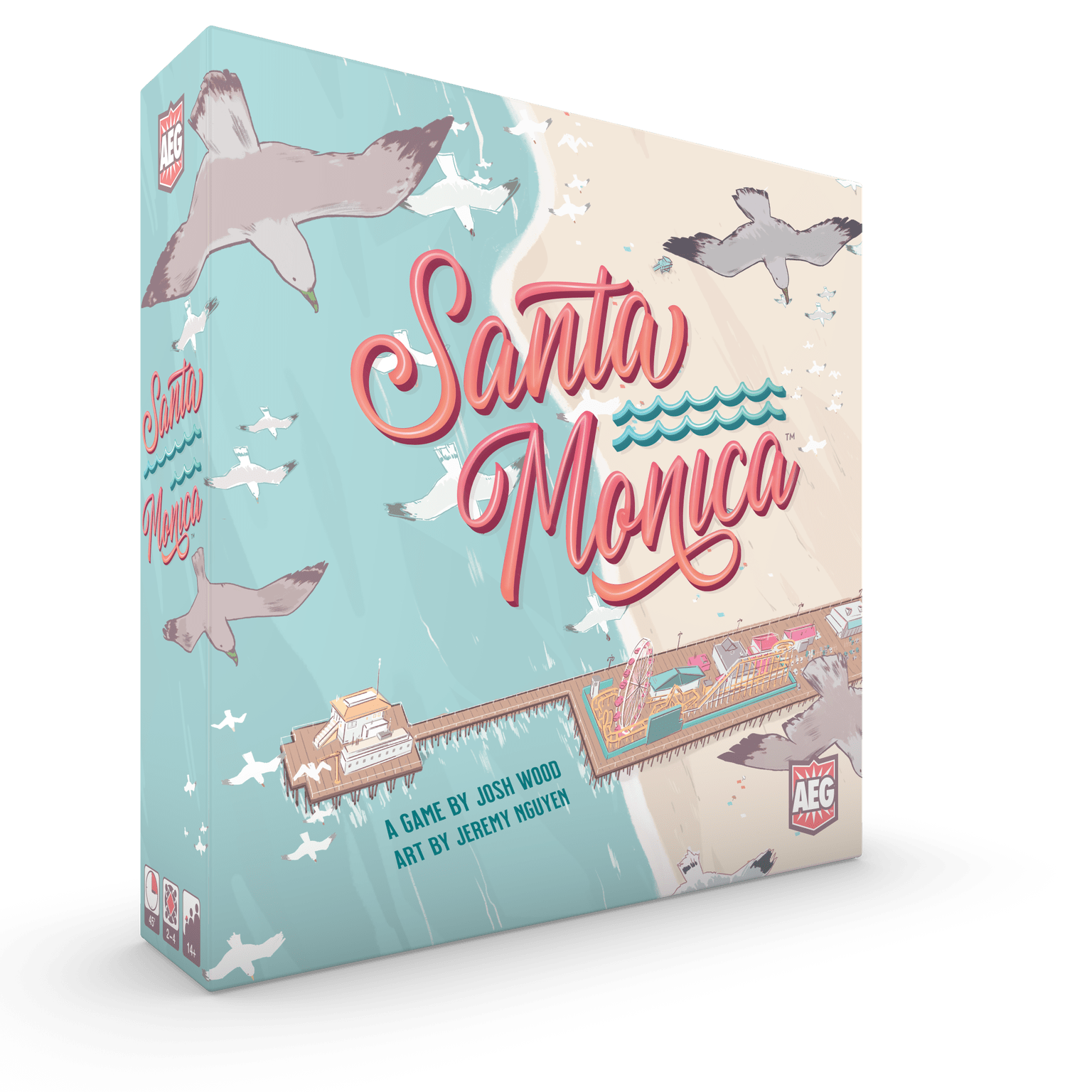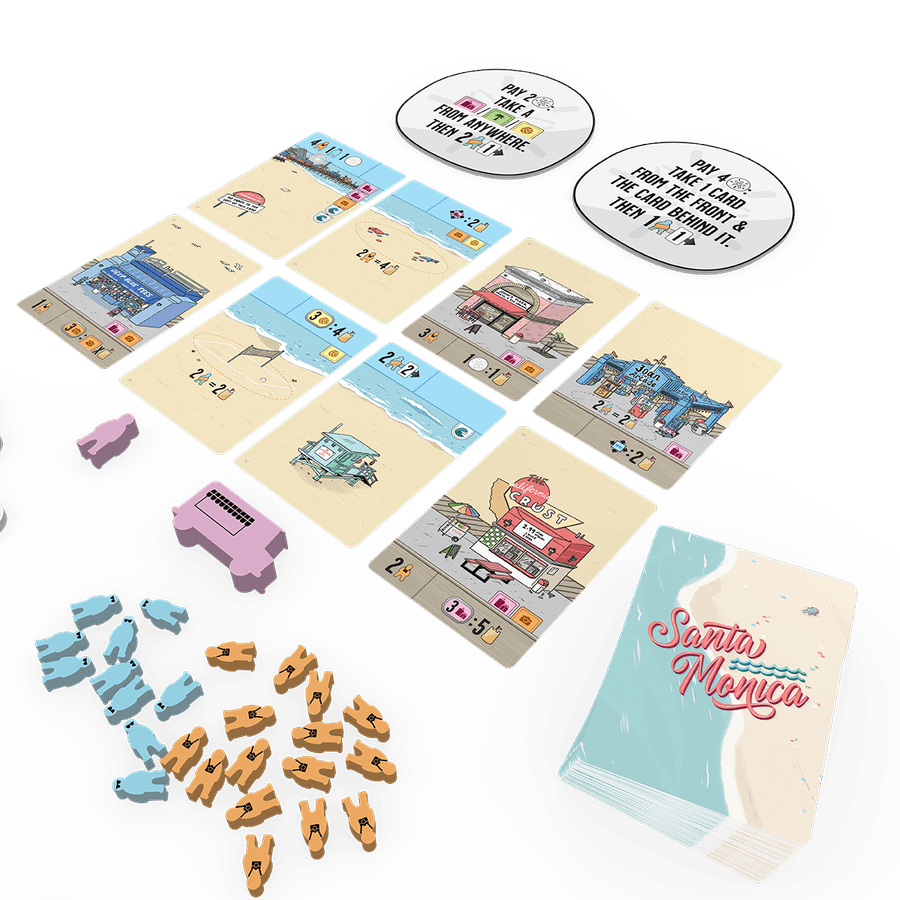 "This ain't no disco, And it ain't no country club either, This is L.A." The iconic, sprawling beach of Los Angeles is yours to develop in Santa Monica! You and your friends are trying to create the most appealing beach neighborhood in Southern California. You can choose to create a calm and tranquil beach focusing on nature, or you could make a bustling one full of tourists, shops and attractions! Players draft cards from a display to build a feature on the beach or street. Features work together to score points. The player with the most points wins the game!
We can't travel but we can always dream about it! Party it up "until the sun comes up over Santa Monica Boulevard"
For 2-4 Players, 35-40 Minutes Playing Time, Ages 14+
Check out these games at the store and have an excellent weekend!