Hey PI-Fans,

As we keep the stock flowing in, it's time for a whole slew of all new swag, as we continue to flood the shelves with a variety of new releases, covering the trifecta of RPGs, Miniatures, LCGs and Board Games.

Fans of giant stompy robots will be happy to note the return of both the BattleTech Beginner Box and A Game of Armored Combat as well as a new batch of the Grassland Map Pack.

Board games see a resurgence, with restocks of the Unlock titles, Arkham Horror, Smash Up, Scythe, Terraforming Mars, Mice & Mystics and the Detective: Modern Crimes series all having their numbers topped up. The RWBY Board Game is back as well, this time with expansions.

Then there's a restock of our kids games line, with a spread of Gamewright and Playroom titles for parents who want something to play with their kids

As always, check out the list for a full list of releases.

– Kenneth, Games @ PI Manager
Shadows darken and deepen. They're cast by the enormous, world-striding megacorporations that grasp for power and strangle humanity in their clutches. But in the darkest depths, defiance flickers. The ignored and the marginalized refuse to be ground down. They're called shadowrunners, and they risk everything…

The Shadowrun Sixth World Beginner Box serves as an intro for the Shadowrun Sixth Edition Roleplaying Game and contains an Introduction to the Sixth World, new Quick-Start Rules, Starting Character Dossiers, a Introductory Adventure, A Poster, a deck of Gear Cards, and six customized dice bearing the Shadowrun logos.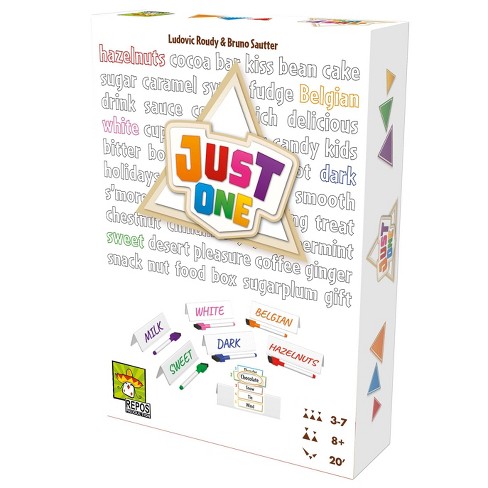 Just One is a cooperative party game in which you play together to discover as many mystery words as possible. Find the best clue to help your teammate. Be unique, as all identical clues will be cancelled! A complete game is played over 13 cards. The goal is to get a score as close to 13 as possible. In case of a right answer, the players score 1 point. In case of wrong answer, they lose the current card as well as the top card of the deck. Thus losing 2 points. In case of lack of answer, the players only lose the current card, and therefore only 1 point. You have the choice – make the difference!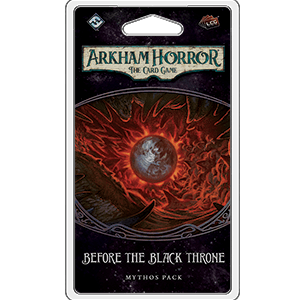 Before the Black Throne is the sixth and final Mythos Pack in The Circle Undone cycle for Arkham Horror: The Card Game. After your battle to close the rips in reality in In the Clutches of Chaos, you have left your city and your world behind, traveling an impossible distance, and yet you are still many leagues from the nighted throne where your ultimate foe stirs. As you are chased by your fate across the cosmos, you may be forced to bring "empty space" into play, losing the top card of your deck as you place it facedown to embody the seemingly infinite space that divides you from the rest of humanity.
New Board and Card Game Releases
Arkham Horror LCG: Before the Black Throne
Just One
RWBY Combat Ready: Sub Boss Expansion
RWBY Combat Ready: Villains Expansion

Board and Card Game Restocks
Arkham Horror: The Card Game
Bohnanza
Catan and Expansions
Detective: Modern Crimes
Detective: LA Crimes Expansion
Eldritch Horror
Flashpoint Fire Rescue
High Society
Mice & Mystics
Modern Art
RWBY Combat Ready
Santorini
Smash Up
Terraforming Mars

Role Playing Games New Releases
Shadowrun Sixth World Beginner Box

Role Playing Games Restocks
Call of Cthulhu (7E)
Dungeons & Dragons Guildmasters Guide to Ravnica

Miniature Wargame New Releases
A Song of Ice & Fire Miniature Game: Free Folk Heroes
A Song of Ice & Fire Miniature Game: Nights Watch Heroes