Hey PI-Fans,
Just a reminder the the order period for Feldher cases closes tomorrow on the 8th of February.
Now that that's out of the way, with the Lunar New Year celebrations out of the way, it's time to invest some of the New Year loot into a new title or two.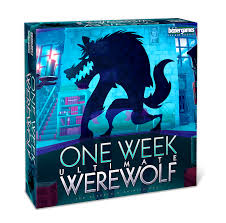 It seemed like a good idea at the time: a week-long vacation at famed Ludwig Castle. You and your friends laughed off the ridiculous rumors about it being a haven for werewolves. But now, deep in the maze of rooms that comprise the castle, you realize that the rumors seem to have some validity; you're not sure whom to trust. One Week Ultimate Werewolf takes the gameplay of One Night Ultimate Werewolf and twists it up in a knot, with ever-increasing tension as you venture into the special rooms of Ludwig Castle. Each room provides a special power, and those powers are the key to figuring out the mystery of who among you is a werewolf.
Welcome to the city of Machi Koro. You've just been elected Mayor.  Armed only with your trusty die and a dream, you must grow Machi Koro into the largest city in the region. You will need to collect income from developments, build public works, and steal from your neighbors' coffers. Just make sure they aren't doing the same to you! Machi Koro returns with an all new 5th Anniversary Edition, containing molded custom 3D coins, reworked card text for ease of play and an all new rulebook with clearer text and examples!
Long ago, a pirate ship crashed on the shores of Fireball Island. During your visit, you can stumble upon it through one of the many caves. Gather the pirates' treasure, but watch out for cannonballs that seem to be fired by apparitions of the long-dead buccaneers. Wreck of the Crimson Cutlass introduces a new play area to Fireball Island: The Curse of Vul-Kar. The ship features new treasures to collect and introduces new action cards with more of a take-that feel. On the ship, you'll face two new threats. The crow's nest collect marbles until it suddenly tips over, spilling them all over the deck of the ship while the jolly roger in the bow launches a single marble toward anyone foolish enough to take the captain's wheel.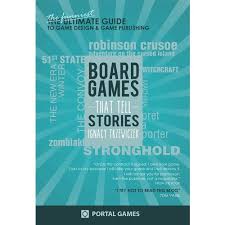 Board Games That Tell Stories: The Funniest Guide to Game Design is a selection of 35 articles published by the designers of modern board games. This book is a compilation of great stories about game design and game publishing written by best game designers from all over the world, including such names like Ignacy Trzewiczek, Mike Selinker, Rob Daviau, Bruno Cathala, Michał Oracz, Vlaada Chvatil, Antoine Bauza and many more…
New Board and Card Game Releases
Fireball Island: The Wreck of the Crimson Cutlass Expansion
Machi Koro 5th Anniversary Edition
One Week Ultimate Werewolf
Board and Card Game Restocks
Arkham Horror
Azul
Colt Express
Dixit
Fireball Island
One Night Ultimate Werewolf
The Resistance Avalon
Sheriff of Nottingham
Spyfall and Spyfall 2
Ticket to Ride
Ticket to Ride Europe
New Non-Fiction Books
Board Games That Tell Stories: The Funniest Guide to Game Design