Hey PI-Fans,
In support of the  Make-A-Wish  Foundation Singapore, Games @ PI is teaming up with the Dungeons & Dragons Adventurer's League Singapore community to go delving for a good cause.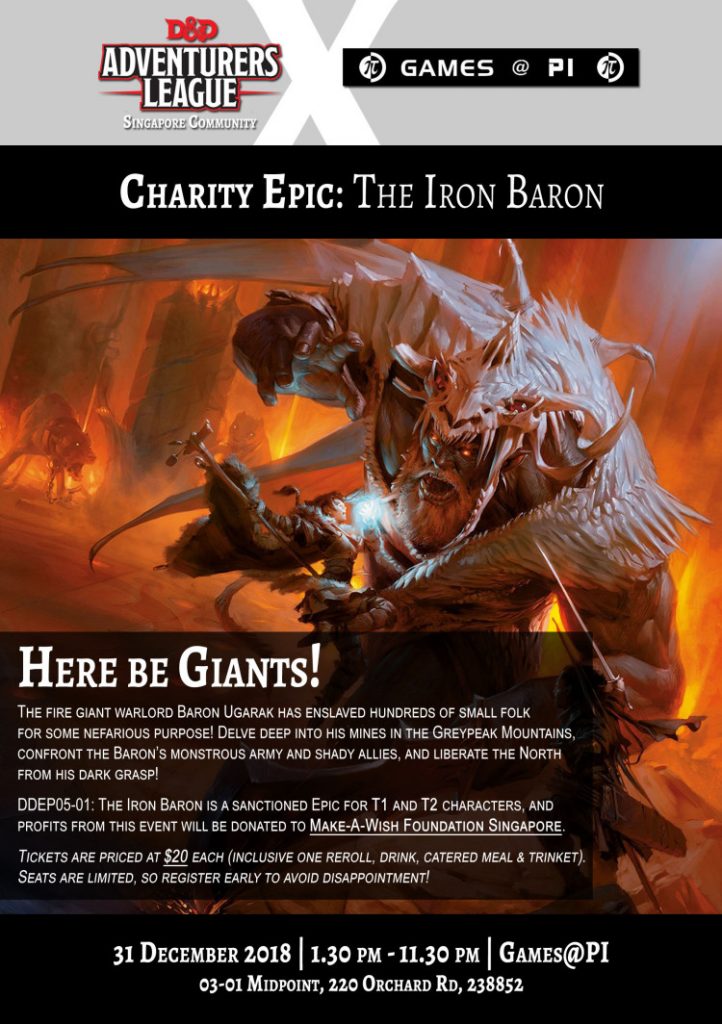 Deep in the Greypeak Mountains the fire giant warlord Baron Ugarak has enslaved hundreds of small folk to toil in his iron mines furiously extracting elementally infused ore for an as yet unknown purpose. Surrounded by a monstrous army and decidedly shady allies, the Baron poses a dire threat to the goodly folk of the north.
Each ticket is $20, and includes a reroll, a drink, a catered meal (Halal) and a trinket to commemorate the occasion, and profits from this charity game will be donated to benefit Make-A-Wish Foundation Singapore.
Places are limited, so do register early to avoid disappointment.