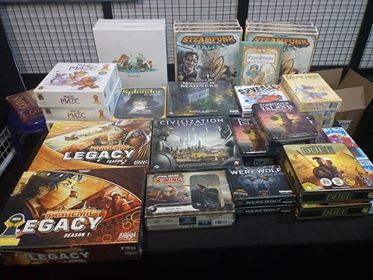 Hey PI-Fans,
We know you like games. We like games too. So, if you've been waiting for the triumphant return of Sushi Go and Go Nuts For Donuts!
On top of that, there's an all new edition of the modern classic Tiki Topple, as well as Steampunk Rally and Magic Maze to contend with! So we might as well get in some gaming this week.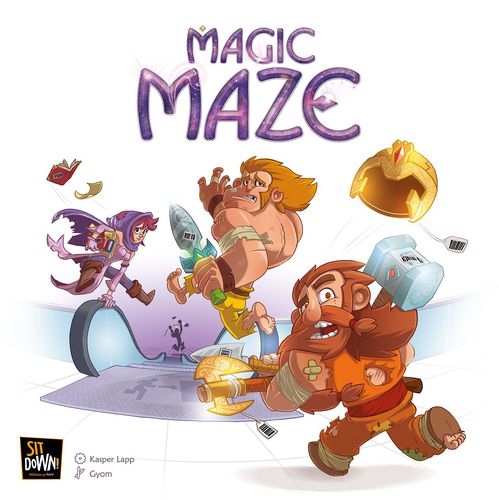 After being stripped of all their possessions, a mage, a warrior, an elf, and a dwarf are forced to go rob the local shopping mall for all the equipment necessary for their next adventure. Magic Maze is a real-time, cooperative game. Each player can control any hero in order to make that hero perform a very specific action, to which the other players do not have access: Move north, explore a new area, ride an escalator… If all of the heroes succeed in leaving the shopping mall in the limited time allotted for the game, each having stolen a very specific item, then everyone wins together.
Welcome to Tiki Island, home to nine colorful carvings all competing to be the top Polynesian Idol! In the fast-paced game Tiki Topple, players try to maneuver your secret tikis to the top of the line by playing the right combination of action cards. Use a Tiki Up card to move a tiki ahead in line. Tiki Topple sends opponents' tikis tumbling to the back of the pack. But watch out for the sneaky Tiki Toast cards, which knock your tikis off the board! Score the most points and call yourself the Tiki Master.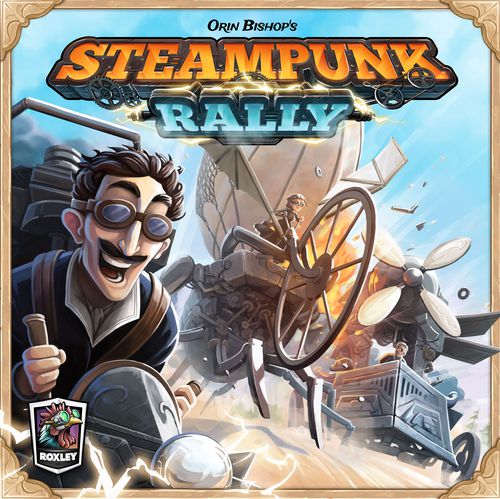 Steampunk Rally is a strategy game that incorporates steampunk as more than just a bit of chrome. Using a unique dice-placement mechanism, players take on the roles of famous inventors from the turn of the last century like Nikola Tesla and Marie Curie, constructing fantastical contraptions that make use of steam, heat and electricity in an attempt to win a no-holds-barred race through the Swiss alps. Each round starts with a card draft in which players carefully select machine parts to add to their invention and one-shot boost cards to aid them or hinder opponents.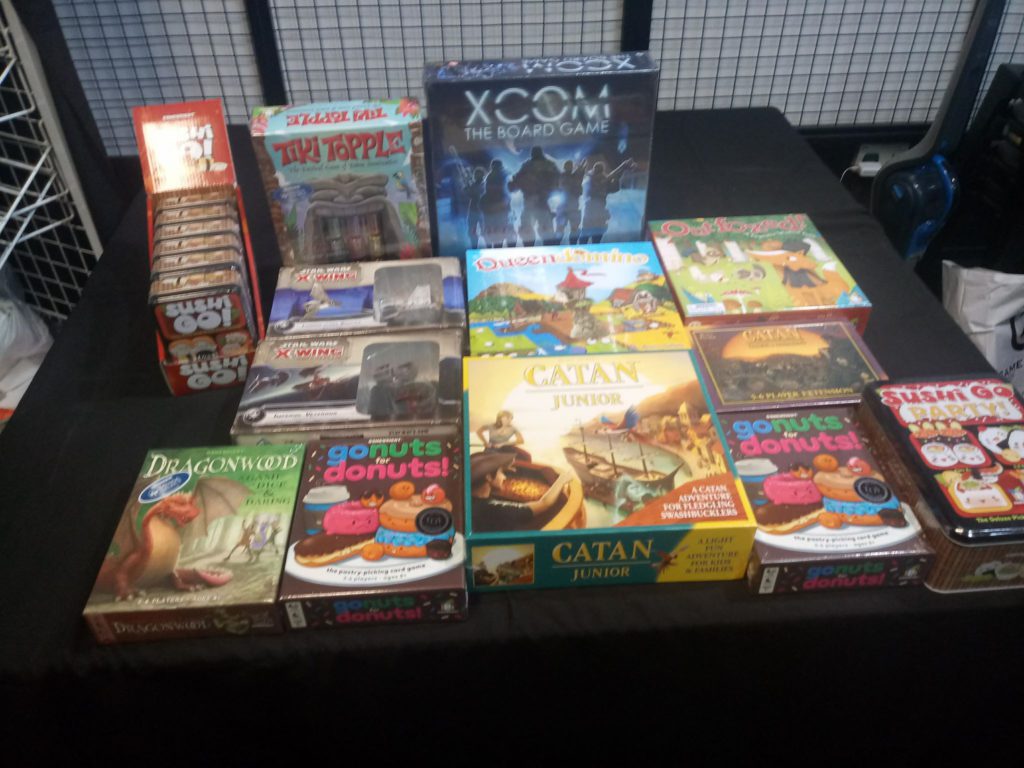 New Board and Card Game Releases
Magic Maze
Steampunk Rally
Tiki Topple
Board and Card Game Restocks
Catan and Catan 5-6 Player Expansion
Catan Junior
Go Nuts For Donuts
Dragonwood
Mansions of Madness 2E
Outfoxed
Skiwampus
Splendor and Expansion
Sushi Go
Sushi Go Party
Tokaido
XCOM The Board Game