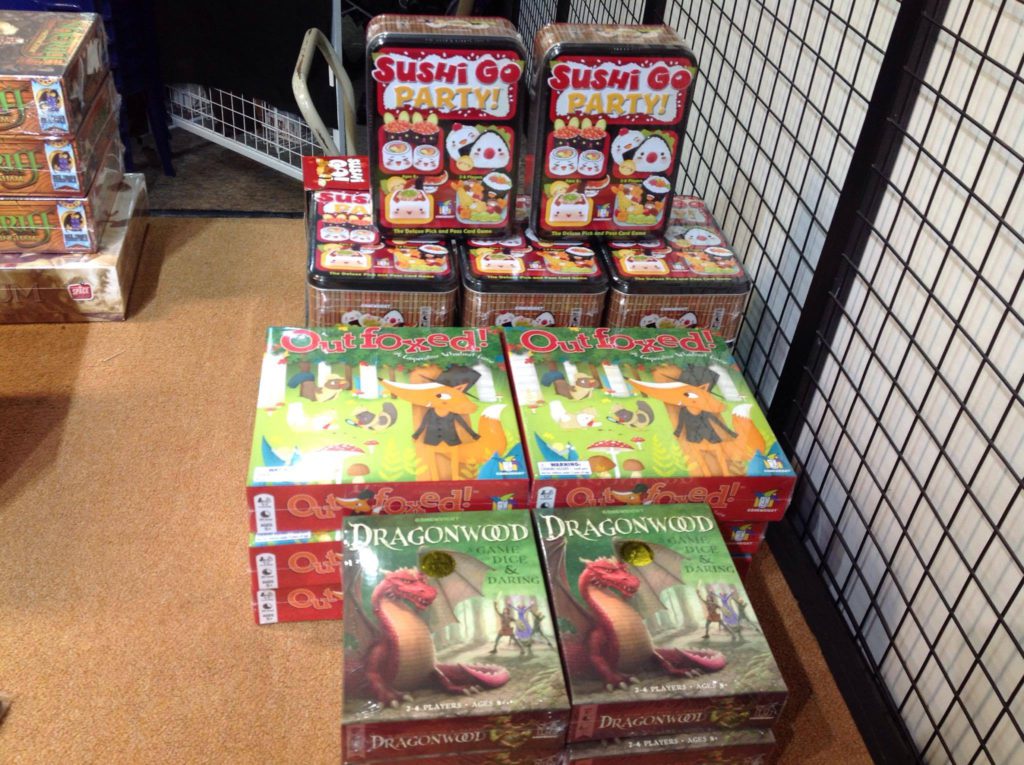 Greetings PI-Fans! Stuff came in today, also staff, but we already know that. We have Sushi Go Party! Aside from that we've also restocked the original Sushi Go, as well as Outfoxed and Dragonwood.
Aside from those we also brought in more of Sheriff of Nottingham, Splendor, Alhambra and more.
Have you been waiting for Sushi Go Party! just like some of us here? Come on down to our store to pick your copy up!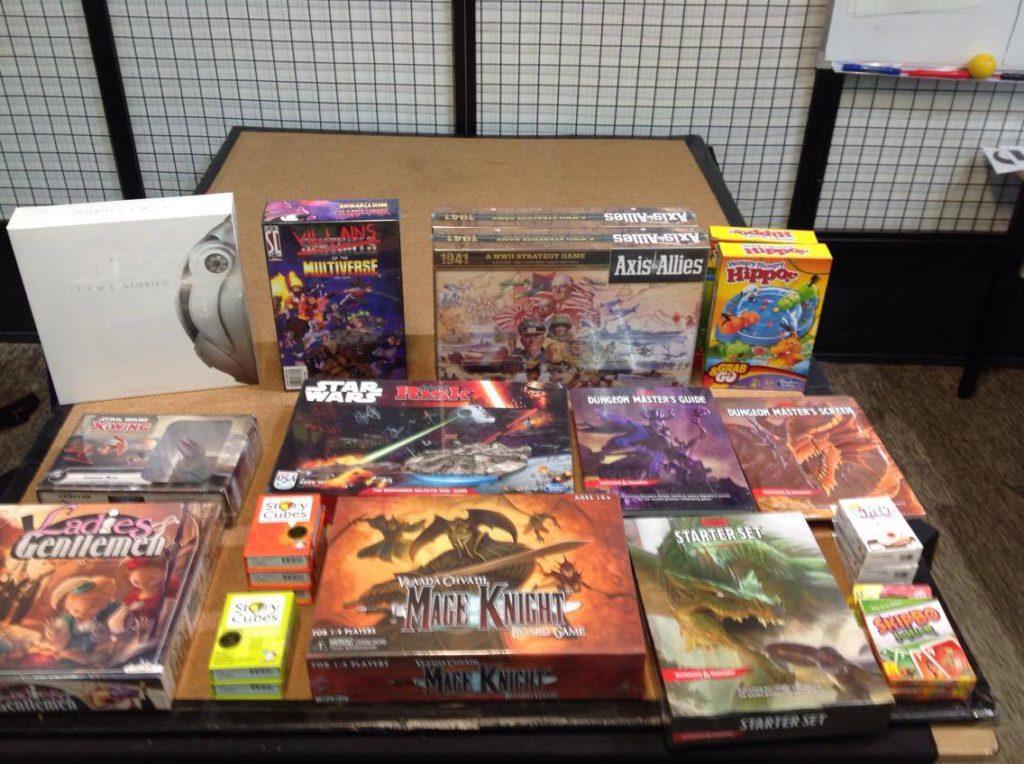 ---
New Board and Card Game Releases
Sushi Go Party!
Board and Card Game Restocks
Axis & Allies 1941
Outfoxed
Dragonwood
Sushi Go
Sheriff of Nottingham
Fresco
Alhambra
Alhambra Dice
Bang!
Rory's Story Cube
Samurai Sword: Rising Sun
Tsuro
Tragedy Looper
Ladies & Gentlemen
Mage Knight
Munchkin 6 Demented Dungeons
Munchkin 7 Cheat With Both Hands
Fairytale Gloom
Three Cheers For Master
Once Upon A Time
Splendor
Role Playing Game Restocks
Dungeons & Dragons Starter Box