++ Thought For The Day: Know the Heretic; Kill the Heretic. ++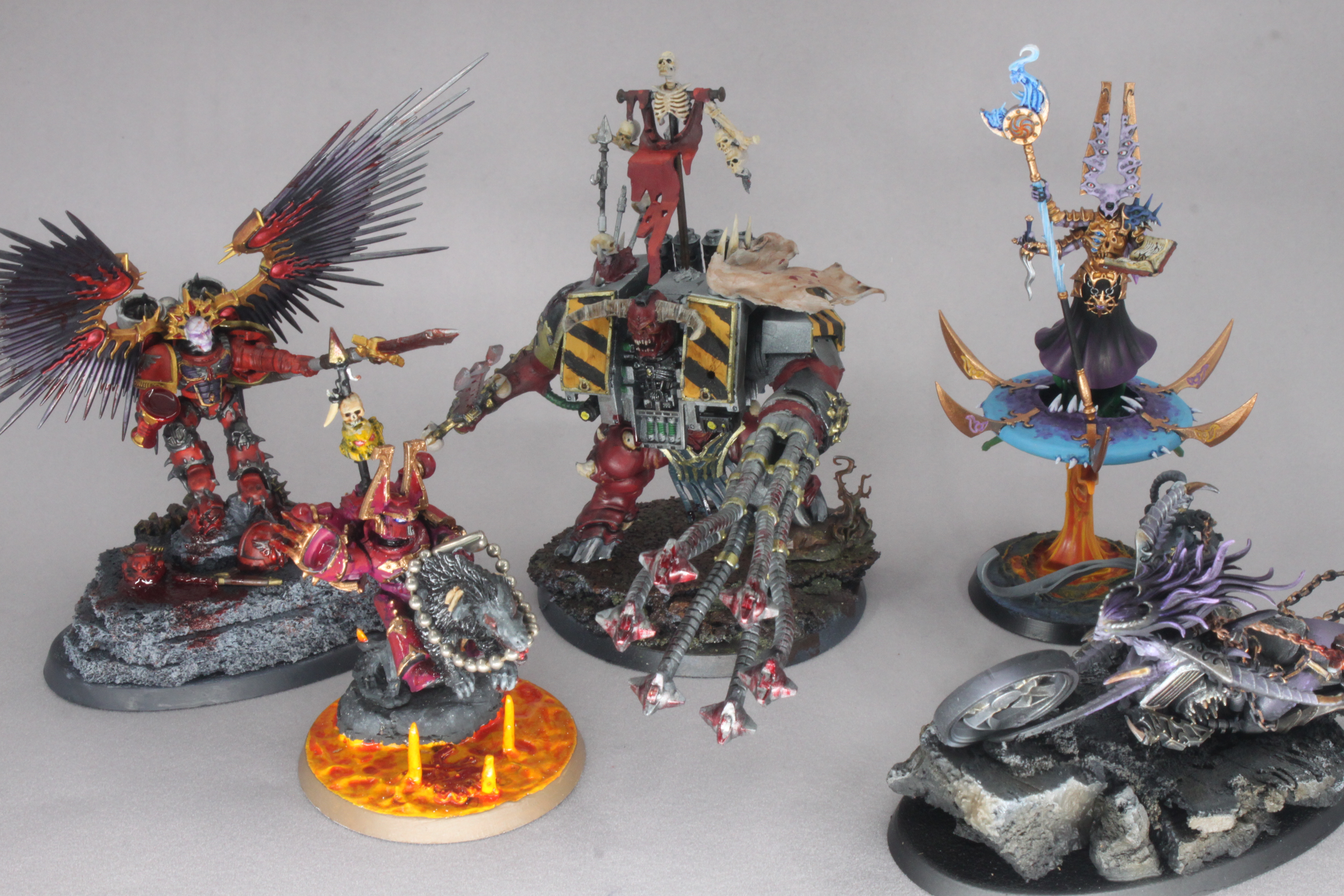 == CALIPH SENDS GREETING ===
The Traitor has many forms and you must know them all.  Nevertheless, there are those we must seek above all others, for the servants of the Archenemy gather and our vigilance must not be found wanting. The threats identified below have been deemed Threat Level Extremis , and their termination has been deemed Prioris Alpha. Identify them. Destroy them.
The council has spoken.
In the Emperor's Name.
=== MY ARMOUR IS CONTEMPT ===
The Dark Gods have called and their Champions have answered. We congratulate the winners of our Call of Chaos Hobby Contest and thank all participants for their amazing entries.
Here you can see the Exalted Champion that impressed us!
And here's the Aspiring Champion that the public chose!
And here's are the rest of the aspirants that took part after the jump!