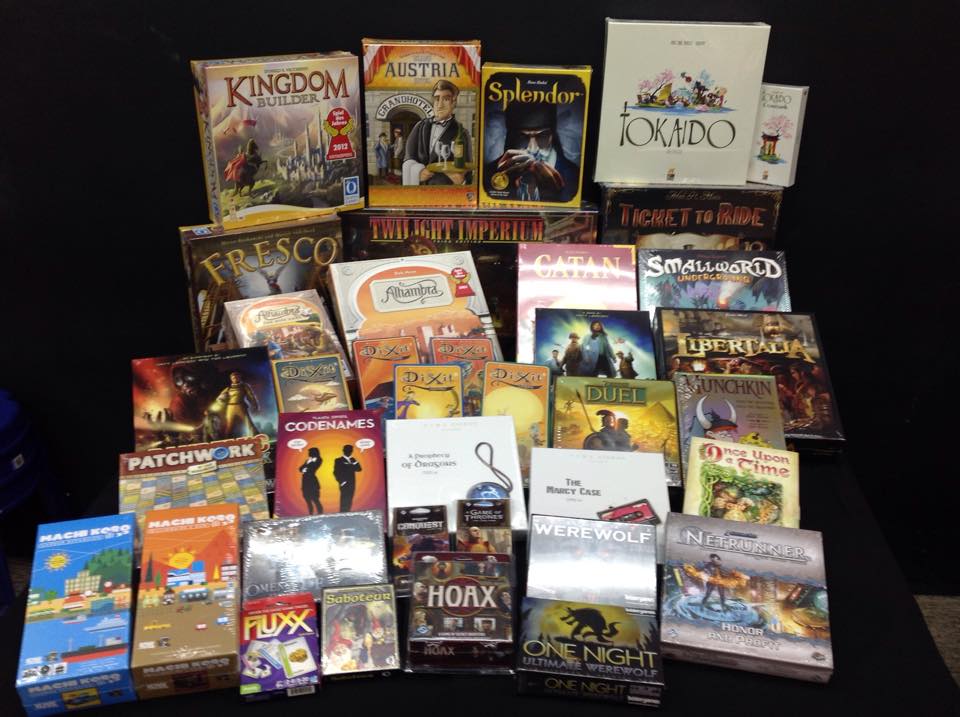 Hey PI-Fans,
Either a shipment came in, or I invoked the magical stock fairies. Regardless, the end result is that I have a store full of product… PRAISE THE MAGICAL STOCK FAIRIES.
Anyway.
We've got new stuff in , including expansions for the Game of Thrones LCG, Warhmmer 40K Conquest, expansions for Elder Sign and TIME STORIES and all new titles like Hoax.
Here's to a great week of gaming, guys.
______________________________________________________
New Board and Card Game Releases
A Game of Thrones LCG: No Middle Ground Expansion
Elder Sign: Omens of Ice Expansion
Hoax
TIME STORIES: Prophecy of the Dragon
TIME STORIES: The Marcy Case
Warhammer Conquest LCG: What Lurks Below Expansion

Board and Card Game Restocks
Alhambra
Alhambra – The Dice Game
Android Netrunner: Honor and Profit Expansion
Codenames
Dixit
Dixit Quest Expansion
Dixit Origins Expansion
Dixit Journeys Expansion
Dixit Daydreams Expansion
Libertalia
Machi Koro
Machi Koro The Harbor Expansion
Machi Koro Millionaire's Row Expansion
Munchkin
One Night Ultimate Werewolf
Pandemic
Pandemic – On The Brink Expansion
Pandemic – State of Emergency Expansion
Pandemic – In the Lab Expansion
Small World Underground
Ticket to Ride: 10th Anniversary Edition
Twilight Imperium