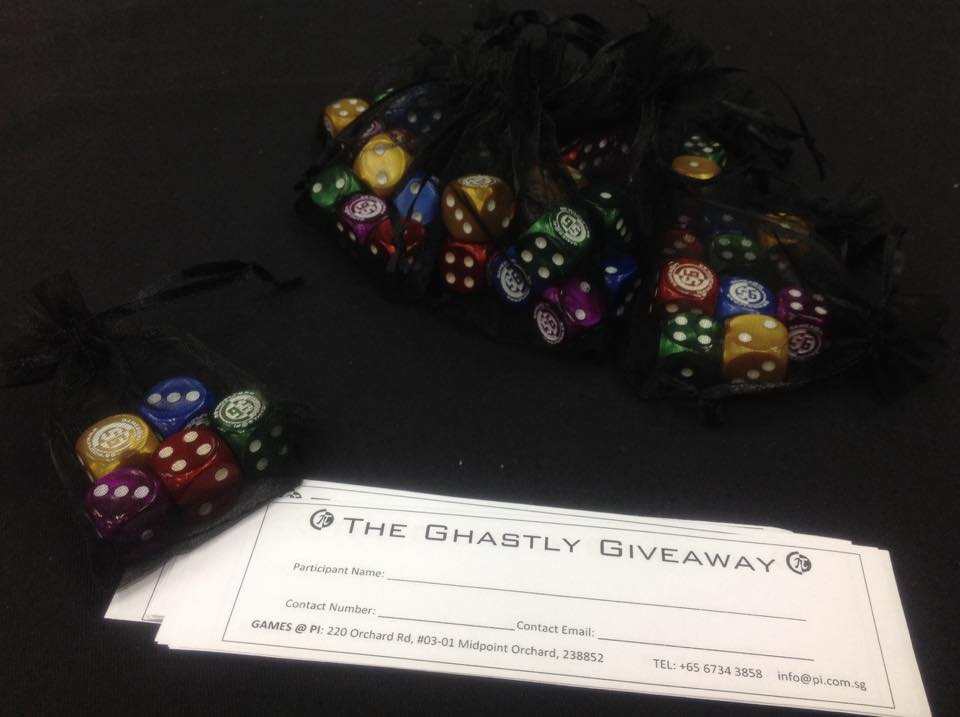 Hey PI-Fans,
Since we started the Ghastly Giveaway, we've had inquiries about how else they can obtain Games @ PI Voucher dice. Apparently, there's demand for them as more than swag.
And since you asked…
We've decided to put them up for sale.
From now until 31st October, we'll be selling little gift baggies containing 5 different colored $6 dice vouchers at $30 each .*
As an added bonus, any dice bag purchase nets you two Ghastly Giveaway tickets for the upcoming draw.
So, whether you want them as a gift  (or just to add some  unique dice to your collection), well… nothing like the present.
– Kenneth, Games @ PI Manager.
* For obvious reasons, though, we unfortunately can't let you  buy dice with dice.