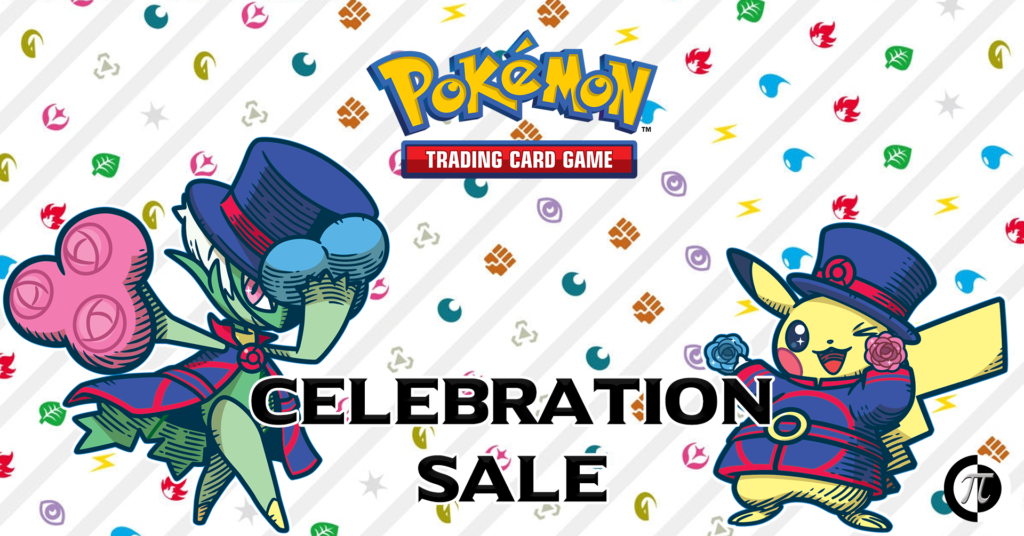 Greeting Pokéfans.
With the Pokemon World Championships taking place this week. Games@PI will be running a sale promotion for all Pokémon Trading Card Game Products.
From the 18th of August to 31st of August, 2022.
Enjoy a 15% Discount off any PTCG Boxed product (Excluding Booster Packs), and a 10% discount off when you purchase 6 or more booster packs.
Interested in watching competitive play of the Pokémon Trading Card Game? Head on to the official Pokémon Stream to catch games live throughout this dates.
https://www.twitch.tv/pokemontcg\
Thursday, August 18: 4:00 p.m. to 4:00 a.m. SGT — Day 1 Swiss
Friday, August 19: 4:00 p.m. to 4:15 a.m. SGT — Day 2 Swiss
Saturday, August 20: 4:00 p.m. to 2:00 a.m. SGT — Single Elimination Top Cut
Sunday, August 21: 4:00 p.m. SGT — Junior, Senior, and Masters Division Finals play sequentially