Our play tables may be closed for the time being, but the new releases must flow. This week's newest titles are great for small groups to play, with cooperative fun abound.
For those of you looking for games to play over these weeks of increased social distancing, check out these great titles.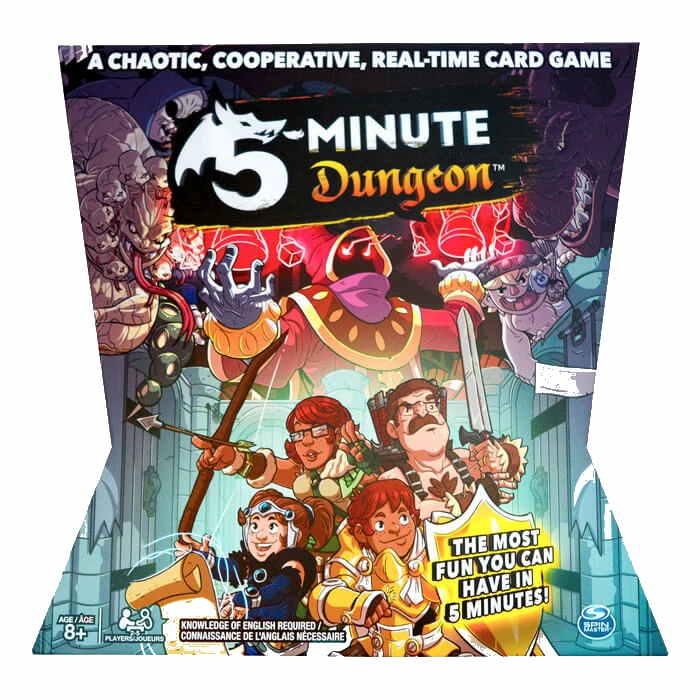 5-Minute Dungeon and 5-Minute Marvel promise a fast-paced and cooperative experience that will see you assume the role of heroes and face down villains and bosses in under five minutes! Take on the mantle of one of ten heroes each with special cards and abilities in a race against the clock.
---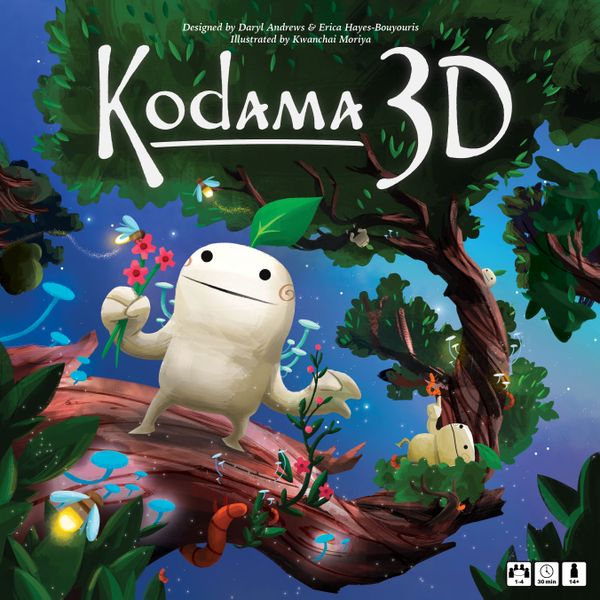 The charming game of forest cultivation gets a new dimension in Kodama 3D. Help your friendly little tree spirits, known as Kodama, grow healthy trees. Gather branches and attach them to the trunk of your tree in order to complete your goals in the cutesy set collection game that will have you thinking in three dimensions.
---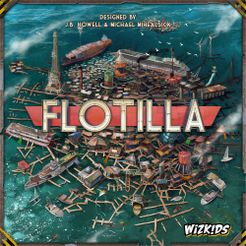 Set in the aftermath of an apocalyptic scenario that has seen the earth flooded, Flotilla sees your efforts to bring prosperity to the floating bastion that houses the last human civilization. Sail the seas as a fleet commander, scouring the ocean for resources and survivors. Grow your crew and your fleet of skiffs through careful management of resources. At any point, you can choose to settle on to the Flotilla itself, selling your skiffs and spearheading the development of new technologies. Build docks and valuable infrastructure and help the Flotilla prosper as a Skyside player, and trade with the Sinksider fleet captains as you all compete to be the most prosperous member of the Flotilla.
---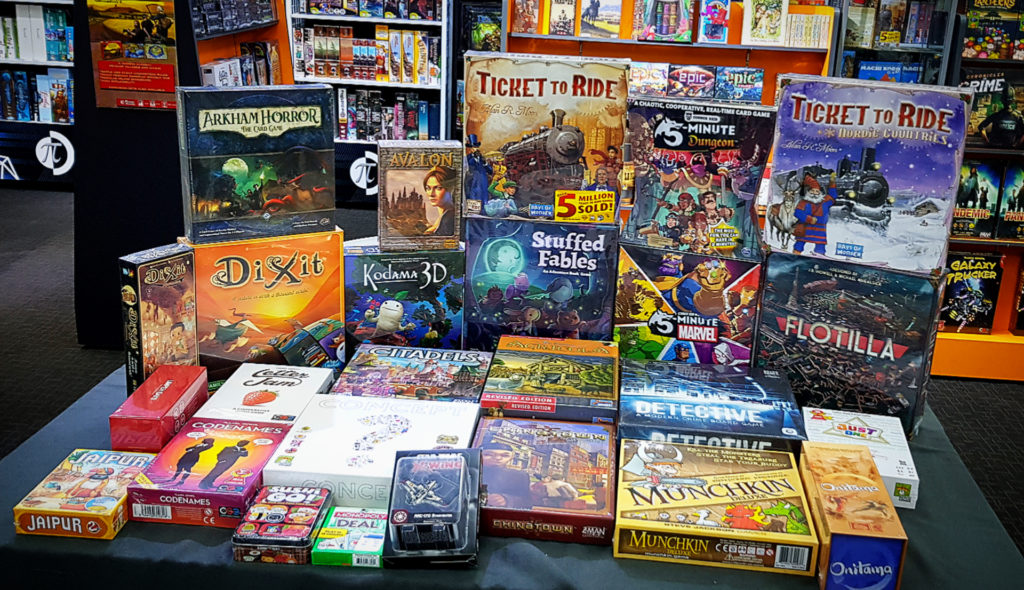 Accompanying these new releases are restocks for our most popular games. Stuffed Fables, Jaipur and Concept return to our shelves, along with clever games to test your vocabulary like Just One and Letter Jam.
---
New Board and Card Game Releases
Flotilla
5-Minute Dungeon
5-Minute Marvel
Kodama 3D
Board and Card Game Restocks
Detective: A Modern Crime Boardgame
Ticket To Ride
Ticket To Ride: Nordic Countries
Dixit
Dixit Harmonies
Concept
Munchkin Deluxe
Citadels
Agricola
Chinatown
Gloom 2E
Machi Koro: 5th Anniversary Edition
Resistance Avalon
Codenames
Just One
Letter Jam
Onitama
Pandemic
Jaipur
Stuffed Fables
7 Wonders
7 Wonders Duel
Coup
Splendor