Hey PI-Fans,

In conjunction with Dungeons & Dragons Adventurers League Singapore, the Games @ PI Team will be running a booth at Doujin Market 2019!

Curious about Dungeons & Dragons and roleplaying in general?

We'll be selling a variety of RPG paraphernalia on the 4th and 5th of May at our booth at Suntec City Hall 401/402 as part of the Doujin Market Convention, so pop on by the booth and pick up a miniature or two and some dice to go along with it.

Feeling artistic? Drop by our painting booth with your new miniature and our friendly staff will walk you through the process of personalizing your own RPG Miniature!
Doujin Market (or Doujima) is Singapore's largest pop-culture inspired youth arts convention and exhibition, with an aggregate 58,000 visitors over 5 years.

It celebrates doujin – fan communities passionate about creating art, the original and deriviative fan works that they produce, and their aspiritations for self-publishing, and also supports creators in aligned industries such as design, music, tabletop game and boardgame creation.

The event is curated and managed by Neo Tokyo Project, a creative collective based in Singapore with more than 8 years of experience in organizing and planning community pop-culture events.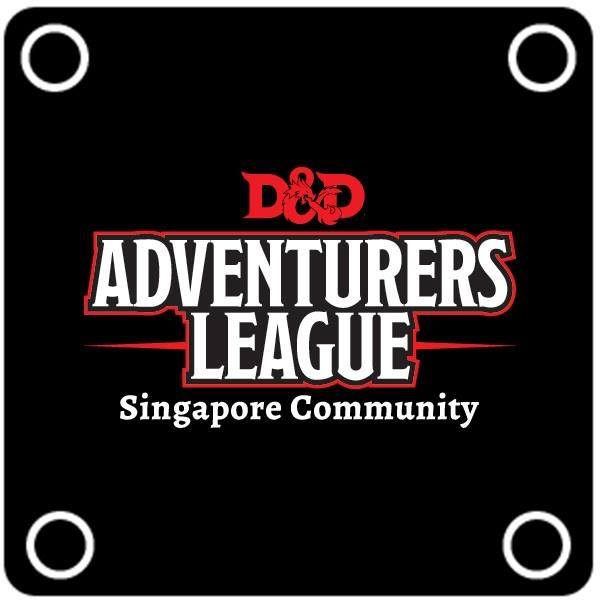 D&D AL SG aims to be a one-stop portal for all Dungeons & Dragons Adventurers League players and DMs in Singapore – with game listings, community resources, playing tips and ways to connect.

Additionally, we actively promote the love for the game through grassroots initiatives such as Open House events for Dungeons & Dragons, demo games and show matches, monthly DM and Player Workshops and social gatherings in hobby stores and gaming clubs.