MANSIONS OF MADNESS:  SANCTUM OF TWILIGHT RELEASES 19/4/18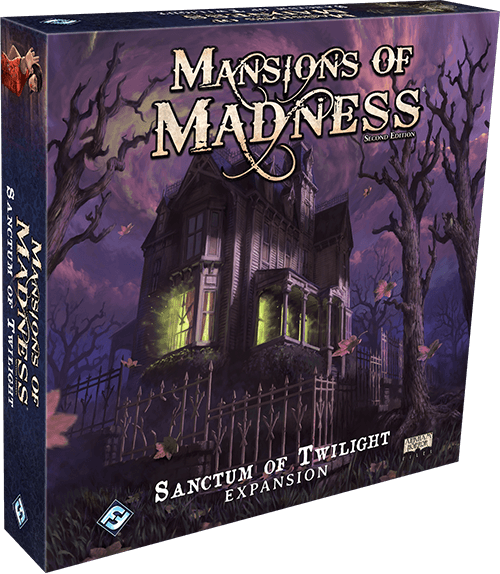 Hey PI-Fans,
It's time to plumb the mysteries of the Hermetic Order of the Silver Twilight, better known as the Silver Twilight Lodge. The new Mansions of Madness expansion "Sanctum of Twilight" shines the spotlight on these shady occultists and their nefarious misdeeds.
Are they friend? Or foe? This is Arkham. Seriously. Why are we even asking?
Well, we're about to find out, given Sanctum of Twilight releases today. Join Politician Charlie Kane with his skill at glad pandering and Martial Artist Lily Chen with her power of… well… punching things (sometimes also kicking) as they investigate the secrets of the lodge in Arkham's French District.
With a little luck, maybe they'll even make it out of this unscathed. Well… Mostly anyway.
Within the lavish rooms of the Silver Twilight Lodge, the most influential citizens of Arkham gather to forge business alliances, plan parades, and lobby politicians. In secret, they also meet to enact forbidden rituals with dark consequences. The poor souls who discover this truth often vanish, never to be seen again.
Sanctum of Twilight is an expansion for Mansions of Madness Second Edition that unites two new investigators against the Order of the Silver Twilight in two thrilling scenarios. With new spells, items, mechanics, and a new monster, this expansion immerses players in the Arkham Files universe as they confront the dangers threatening Arkham from within.
MANSIONS OF MADNESS:  SANCTUM OF TWILIGHT
NOW AVAILABLE