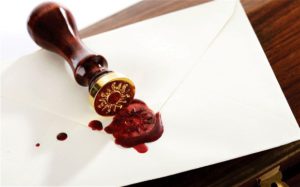 Hey PI-Fans,
Items have been flowing in for the Games @ PI auction at an astounding rate, and we've seen a good spread of Card Games, Board Games, RPGs and Miniatures. And don't forget – if you're planning to clear your closets, we're still open to auction contributions at the store until the 7th of August.
We'll be making more announcements over this week in the leadup to the bidding itself. Here's a peek into what's going under the hammer.
Miniatures
Board & Card Games
Role Playing Games
Scale Model Kits
Print Novels
See anything you or your friends world like? Don't forget to bid when the auction opens on the 10th of August!
3/8/16 EDIT: We've updated the list yet again with another batch of auction items.
4/8/16 EDIT: More items, just appeared, including some hard to find miniatures!
5/8/16 EDIT: Board Games, Card Games and Miniature Games Galore. And there's more coming too!

10/8/16 EDIT: And we're done. Malifaux, Warhammer 40,000, Age of Sigmar, RPGs, Board Games… EVERYTHING.
Miniatures: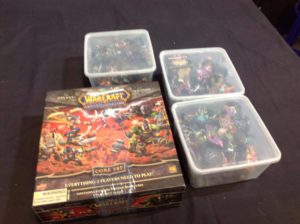 A001 – World of Warcraft Miniatures Game
Deluxe Core Set and 4 Cases of Miniatures
Starting Bid: $50.00
A007 – Warhammer Fantasy Lizardmen / Age of Sigmar Seraphon Bundle
Lizardmen Bastiladon (2)
Lizardmen Battalion
Lizardmen Carnosaur (2)
Lizardmen Cold One Calvary Regiment (2)
Lizardmen Lord Kroak
Lizardmen Lord Kroo Gar on Carnosaur
Lizardmen Saurus warriors Regiment
Lizardmen Skinks Regiment
Lizardmen Slann Mage Priest
Lizardmen Stegadon (2)
Lizardmen Temple Guard Regiment
Lizardmen Tetto'Eko
Starting Bid: $300.00
A008 – Warhammer Fantasy High Elves / Age of Sigmar Aelves Bundle
High Elf Caradryan (Finecast)
High Elf Flamespyre Phoenix (2)
High Elf Archmage And Mage
High Elf Battalion High Elf Chariot
High Elf Dragon Princes Of Caledor Regiment (2)
High Elf Ellyrian Reavers
High Elf Lothern Sea Guard
High Elf Mage
High Elf Phoenix Guard Regiment (2)
High Elf Prince And Noble High Elf Prince On Griffon
High Elf Repeater Bolt Thrower
High Elf Shadow Warriors Regiment
High Elf Silver Helms Regiment
High Elf Sword Masters Of Hoeth
High Elf Warriors Regiment
High Elf White Lions Of Chrace Regiment (2)
High Elves Lothern Skycutter (3)
Shadow Warriors/Sisters Of Avelorn Regiment (3)
Starting Bid: $500.00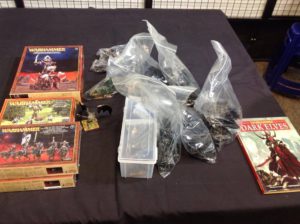 A012 – Warhammer Fantasy Dark Elves / Age of Sigmar Exiles Bundle
Beastmaster On Manticore (1)
Metal Black Ark Corsairs (48)
Metal Black Guards (20)
Metal Cold One Chariots (3)
Metal Cold One Knights (Fat) (25)
Metal Dark Elf Cauldron Of Blood
Dark Elf Cold One Knights Regiment (2)
Dark Elf Warriors Spears/Crossbows (64 Warriors)
Dark Elves Cauldron Of Blood (Missing Statue)
Dark Riders (22 Dark Riders)
Dark Riders (8) Metal
Dark Elf Executioners (20) Metal
Harpies (8) Metal
Hero/Lord/Banner (3) Metal
Hydra (1) Metal
Reaper Bolt Thrower (4) Metal
Shades (3) Metal
Sorceress On Mount (1) Metal
Starting Bid: $200.00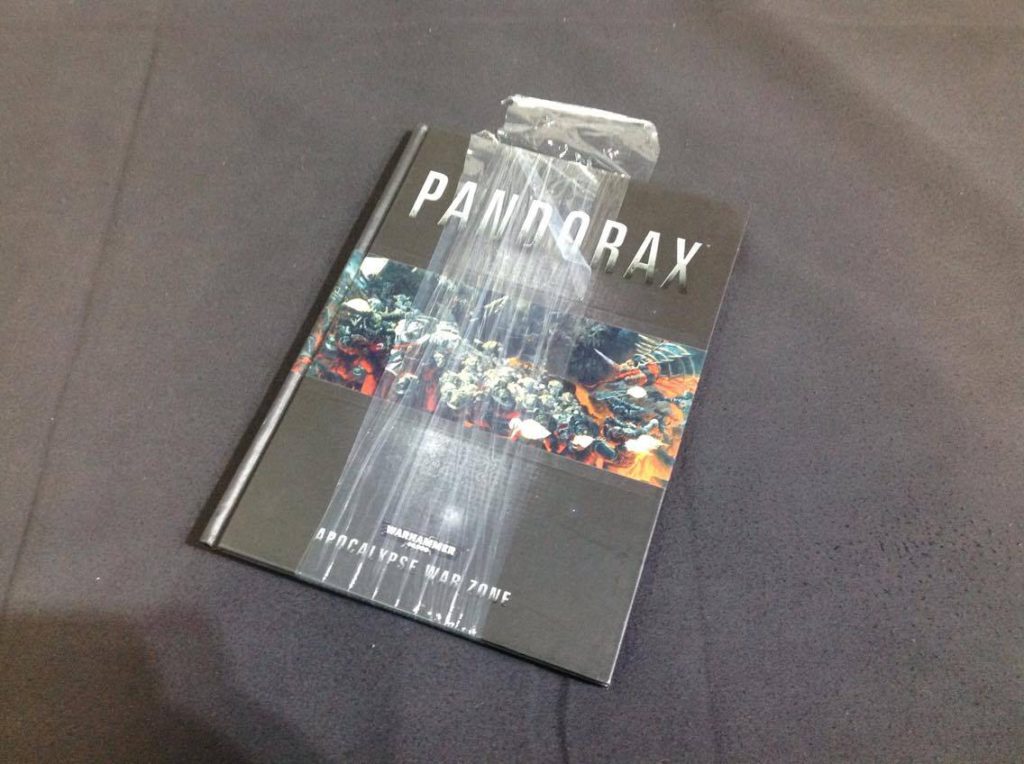 A013 – Warhammer 40,000 Apocalypse War Zone Pandorax
Starting Bid: $15.00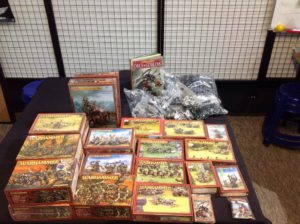 A018 – Warhammer Fantasy Orcs & Goblins / Age of Sigmar Orruks & Gitmob Bundle
Orcs And Goblins Army Book
Arachnarok Spider (2)
Black Orc Big Boss Black Orcs With Great Weapons
Forest Goblin Spider Riders (30)
Goblin Doom Diver Goblin Regiment (2)
Goblin Rock Lobber (3)
Goblin Spear Chuka (2)
Metal Goblin Wolf Chariot (2)
Grimgor Ironhide (1)
Metal Night Goblin Archers (20)
Night Goblin Big Boss (1)
Plastic Night Goblin Fanatics (Metal)
Night Goblin Shaman (1)
Plastic Night Goblin Spearmen (40)
Night Goblin Squig Hoppers Night Goblins (36)
Metal Night Goblins On Wolves (10)
Night Goblins Regiment (2)
Orc Arrer Boyz (16)
Orc Boar Chariot (2) Box
Orc Boyz (8) Metal
Orc Boyz On Boar (Mixed) (13) Metal
Orc Shaman
Orc Warboss On Boar (2) Metal
Orc Warriors Regiment (2) Box
Orcs & Goblins
Battlemagic Cards
River Trolls (3) Metal
River Trolls (Plastic Box)
Rugluds Armoured Orcs (Metal Box)
Savage Orc Boyz (20) Savage
Orc Great Shaman
Savage Orc Shaman (Metal)
Snotling Pump Wagon (2)
Stone Troll With Weapon (4) Metal
Troll (1) Plastic
Wurrzag Savage Orc Shaman (Metal)
Starting Bid: $200.00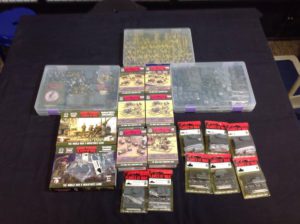 A023 – Flames of War British Army Bundle
Honey Stuart x3
A30 Challenger x2
Churchill VII x3
Airlanding Anti-Tank Platoon
Airlanding Light Battery
Airborne Reconnaissance Platoon
Airlanding Heavy Anti-Tank Platoon
3.7 Heavy AA Platoon (2)
Medium Battery Royal Arty
British Infantry Company
Assorted Universal Carriers
Assorted MG Carriers and Machine Gun Platoons
Wasp Flamethrower Carriers (3)
Tow Vehicles
8 Shermans
2 Sherman Firefly
Cromwell Tank (10)
Priest SP Artilllery (3)
M5 Halftrack (4)
7 Amored Division Dice Tin
British Infantry Company (Assembled & Painted)
Starting Bid: $250.00

A029 – Dungeons & Dragons Attack Wing Core & Promos
Attack Wing Campaign Starter
Dwarven Ballista Expansion Pack
Wraith Expansion Pack
Hobgoblin Troop Expansion Pack
Frost Giant Expansion Pack
Bronze Dragon Promo
Hieracosphinx Promo
White Dragon Promo
Brass Dragon Promo
Starting Bid: $80.00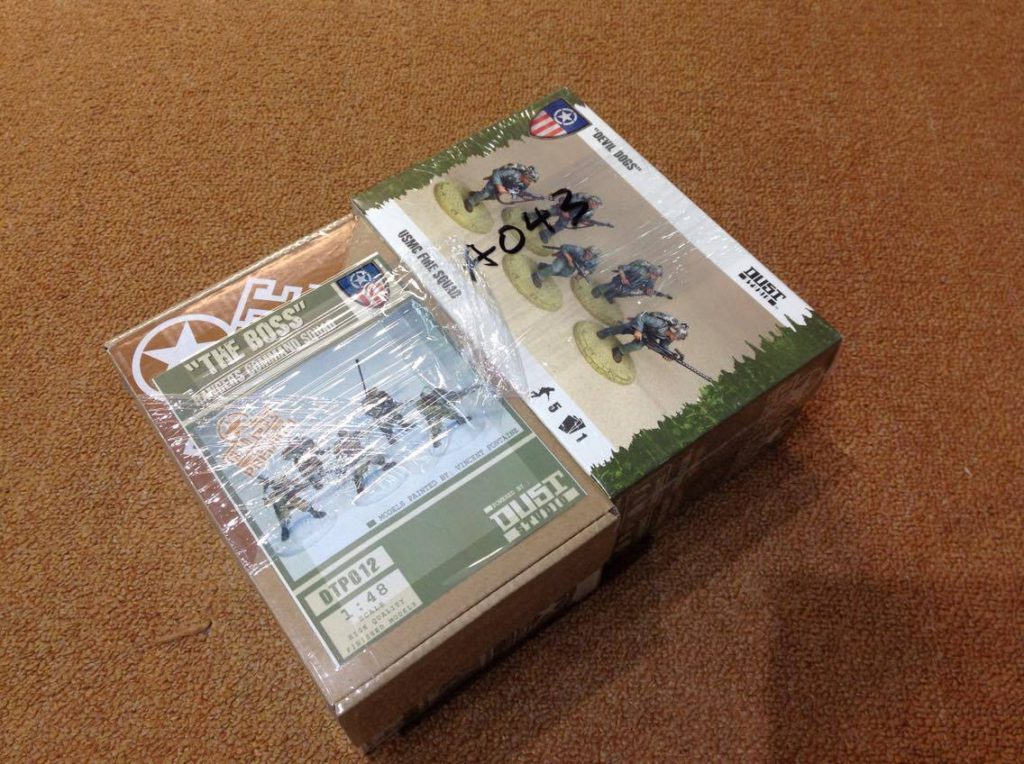 A043 – Dust Tactics – Allies
Field Phaser Bunker/Strongpoint
Heavy Ranger Tank Hunter Squad
USMC Fire Squad (2)
Rangers Command Squad (Premium)
Operation Achilles
Operation Seelowe
Dust Terrain Tiles: $60.00
A044 – Dust Tactics – SSU Bundle
Heavy Tesla Bunker/Strongpoint
Operation Zverograd (Includes Koshka and Gran'ma)
SSU Commissar Squad
Rifle Squad
Guard Anti-Tank Squad
Guard Command Squad
SSU Specialist Team
Steel Guard Heavy Red Command
Steel Guard Red Tornado
Dust Terrain Tiles
Starting Bid: $120.00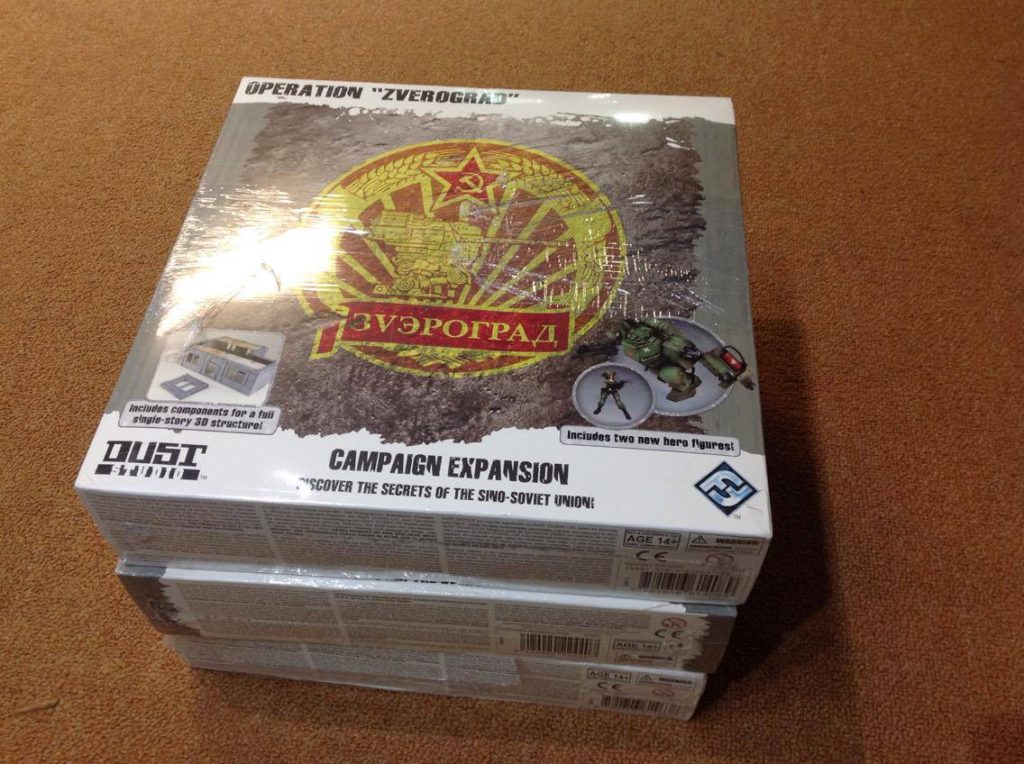 A045 – Dust Tactics – Campaign Bundle
Operation Zverograd
Operation Hades
Operation Achilles
Operation Seelowe
Starting Bid: $20.00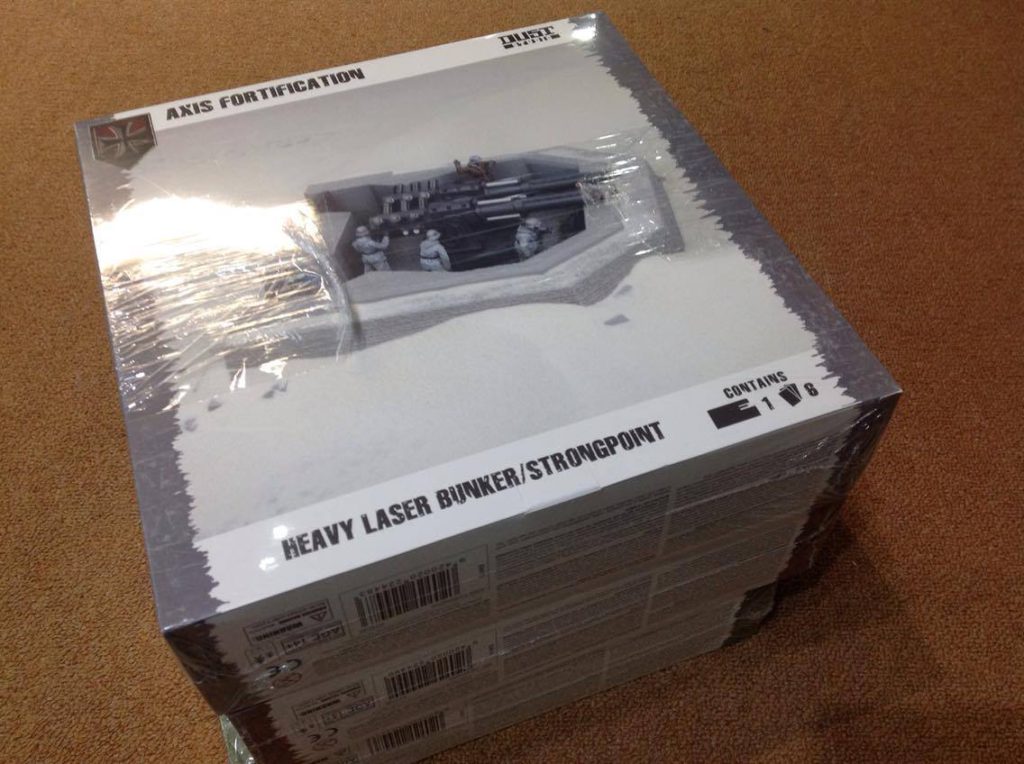 A046 – Dust Tactics – Bunker Terrain Bundle
Heavy Tesla Bunker/Strongpoint
Heavy Phaser Bunker/Strongpoint
Heavy Laser Bunker/Strongpoint
Starting Bid: $20.00

A047 – Star Wars X-Wing – Scum & Villainy
Most Wanted
IG-2000
Punishing One
Mist Hunter
Star Viper
M3-A Interceptor (2)
Hounds Tooth
Starting Bid: $200.00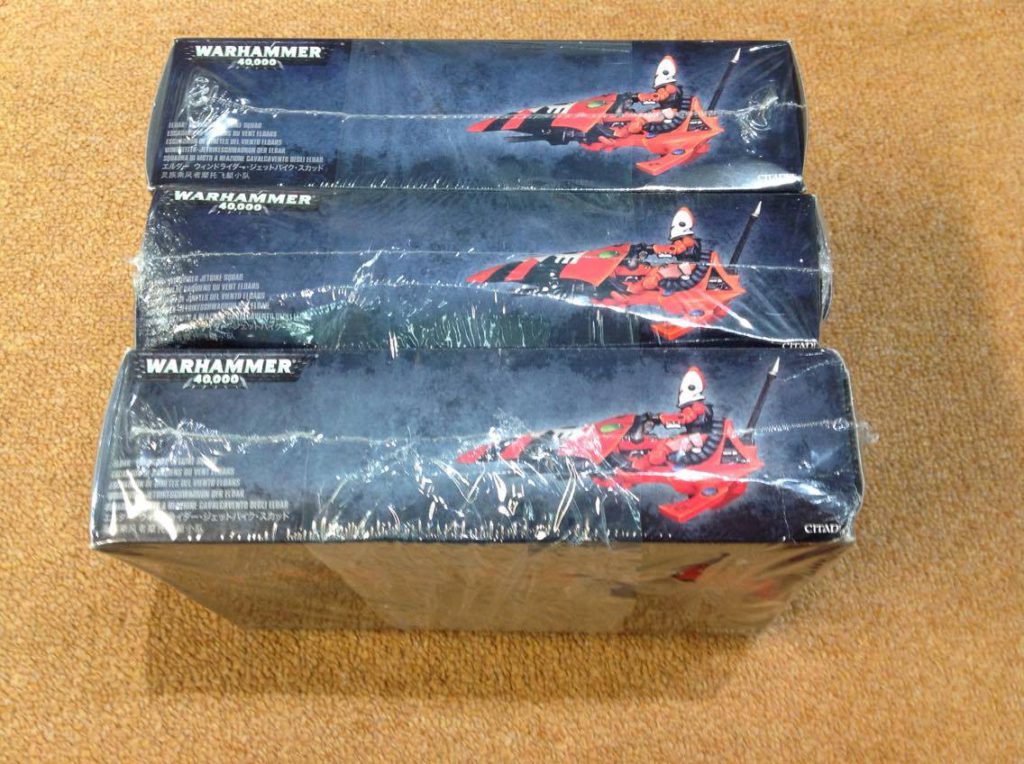 A048 – Eldar Windrider Jetbikes
3x Eldar Windrider Jetbike Squadron (3) [Old] (Sealed)
Starting Bid: $45.00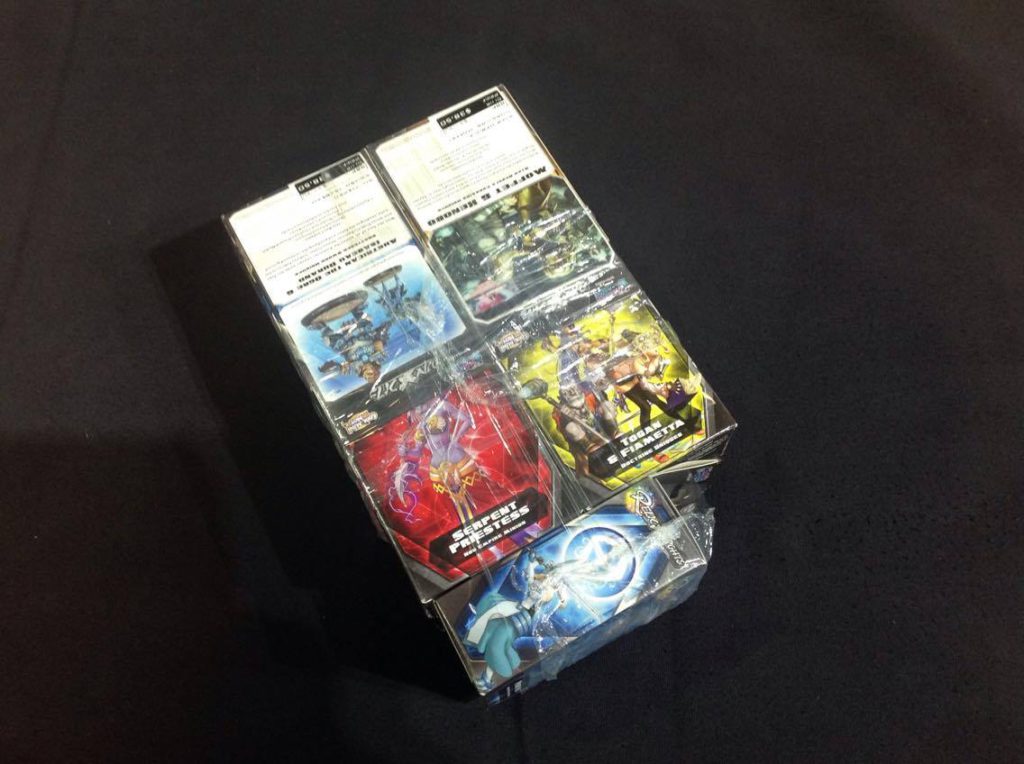 A064 – Relic Knights
Relic Knights: Black Diamond Battle Box
Relic Knights: Shattered Sword Paladin Battle Box
Relic Knights: Star Nebula Corsair Battle Box (2)
Shattered Sword Purifiers
Shattered Sword: Austrican and Isabeau
Shattered Sword: Sebastian Cross & Rook
Star Nebula Corsairs: Moffet and Kenobo
Noh Empire: Serpent Priestess
Noh Empire: Kasaro To and Azi
Doctrine: Togan and Fiametta
Starting Bid: $50.00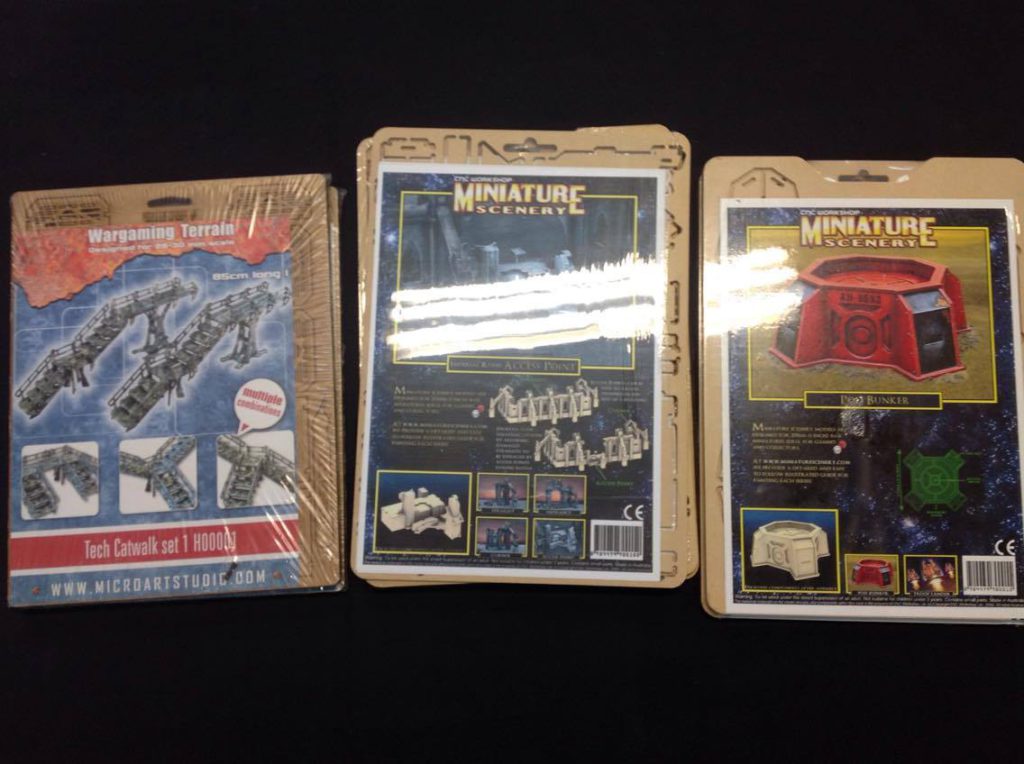 A065 – Wooden Etched Miniature Scenery
CNC Workshop Pod Bunker (2)
CNC Workshop Imperial Ruins Access Point
CNC Workshop Imperial Ruins Entrance
CNC Workshop City Ruin Corners
Micro Arts Studio Tech Catwalk Set 1 (2)
Starting Bid: $50.00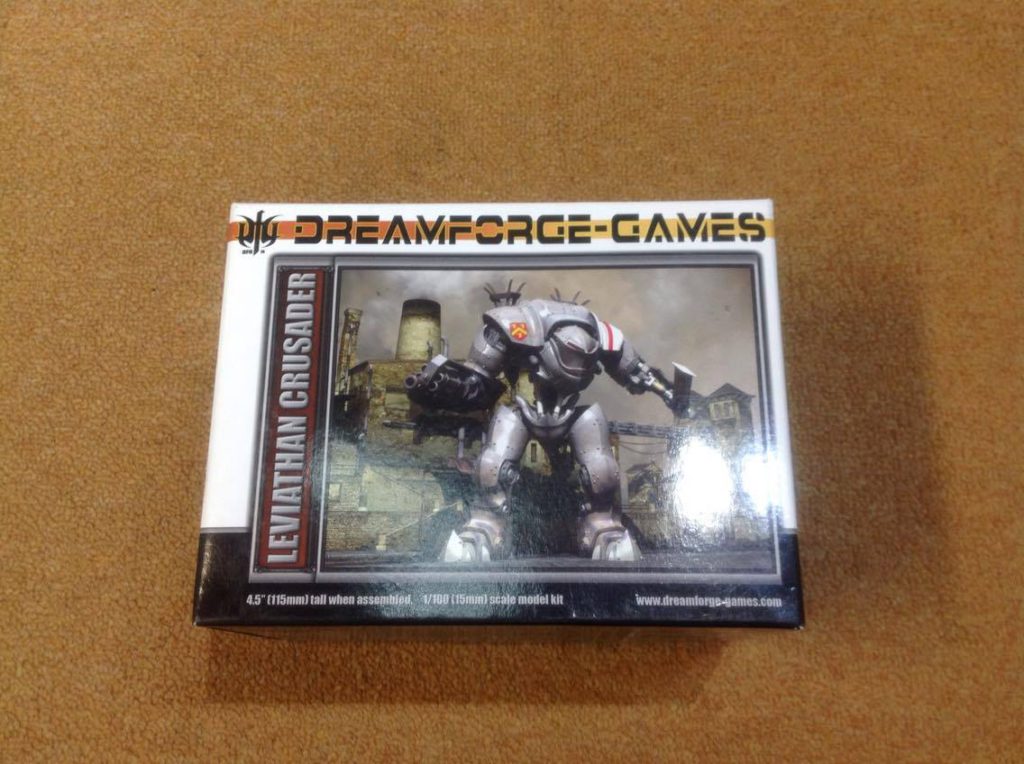 A068 – Dreamforge Games 15mm Scale Leviathan Crusader
1/100 Leviathan Crusader (Dreadknight Scale)
Starting Bid: $25.00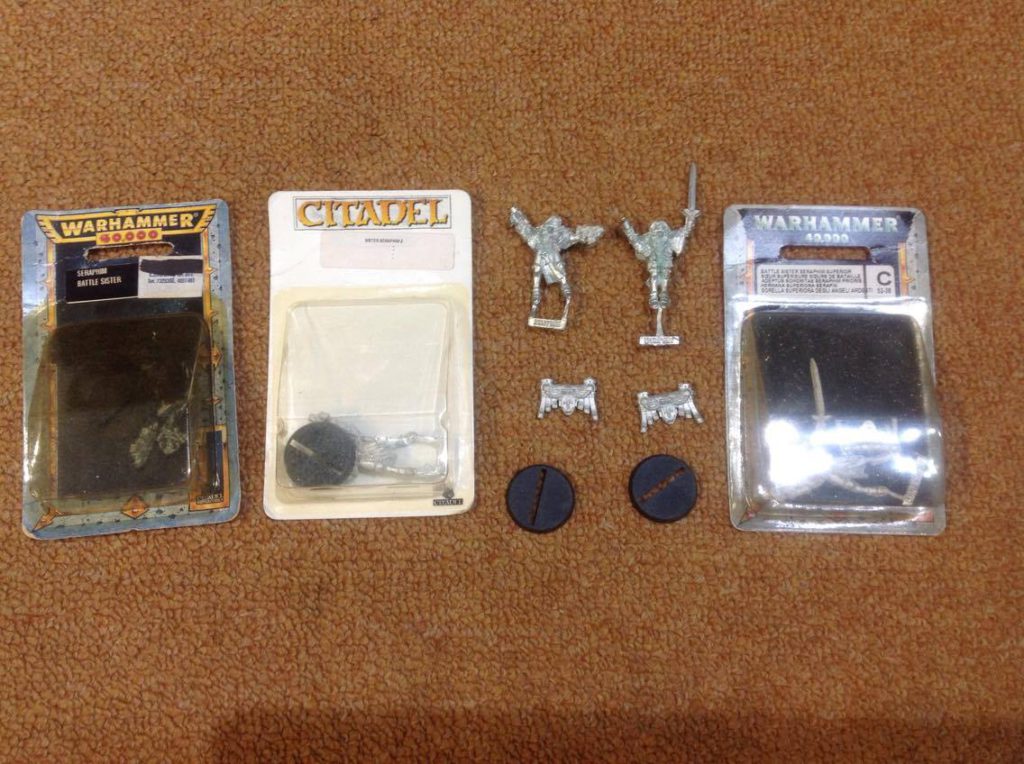 A069 – Adeptus Sororitas Seraphim
3x Seraphim
2x Seraphim Superior (OOP)
Starting Bid: $15.00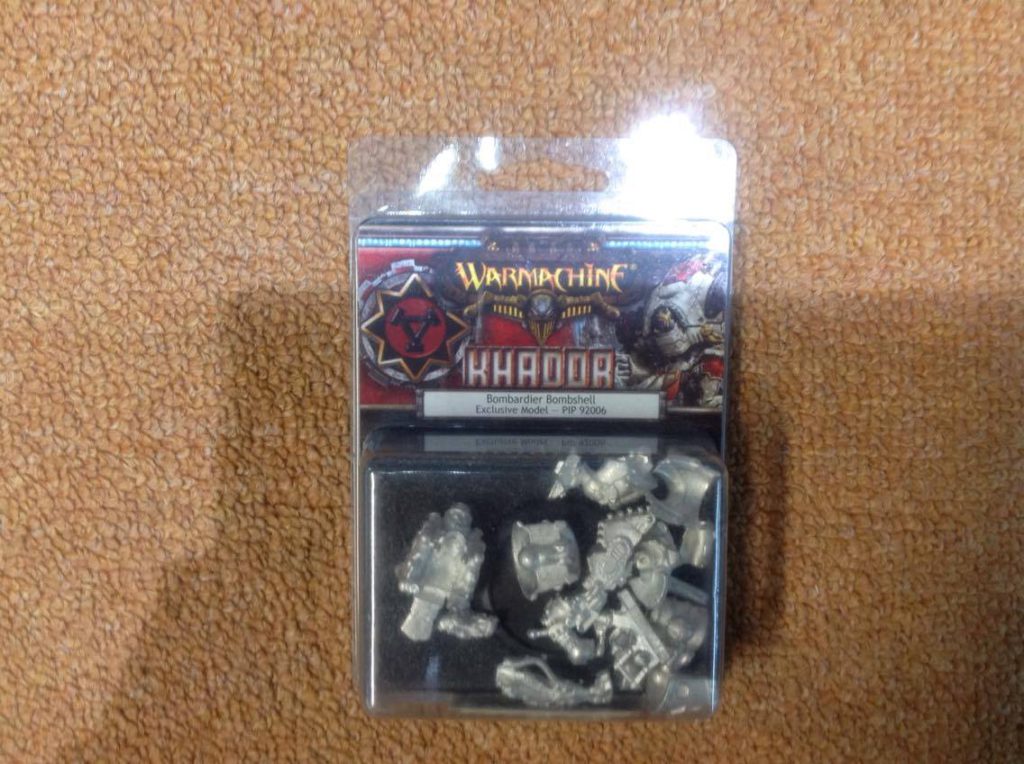 A070 – Warmachine Khador Bombardier Bombshell
Bombardier Bombshell Convention Exclusive
Starting Bid: $20.00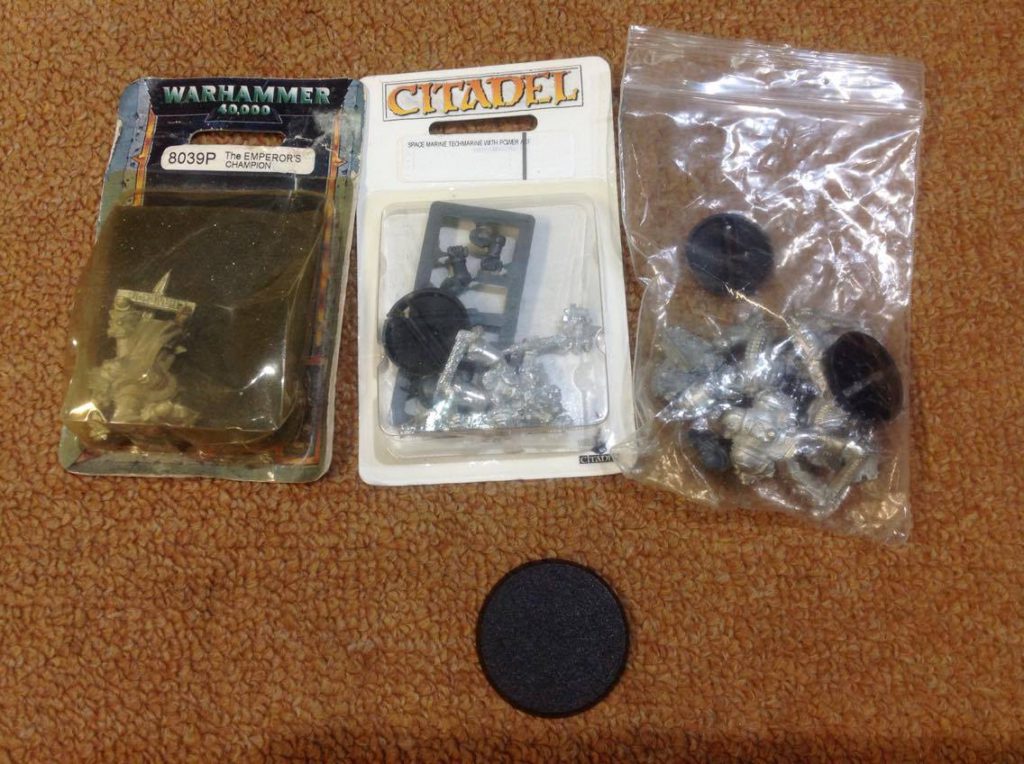 A072 – Space Marine Characters (Metal)
Space Marine Techmarine (Sealed Blister)
Space Marine Terminator Chaplain
Black Templar Emperor's Champion (Games Day Exclusive)
Ultramarine Tyranic War Veterans (2)
Starting Bid: $50.00

A085 – Space Hulk
Space Hulk (2009)
Space Hulk Novel
Starting Bid:  $120.00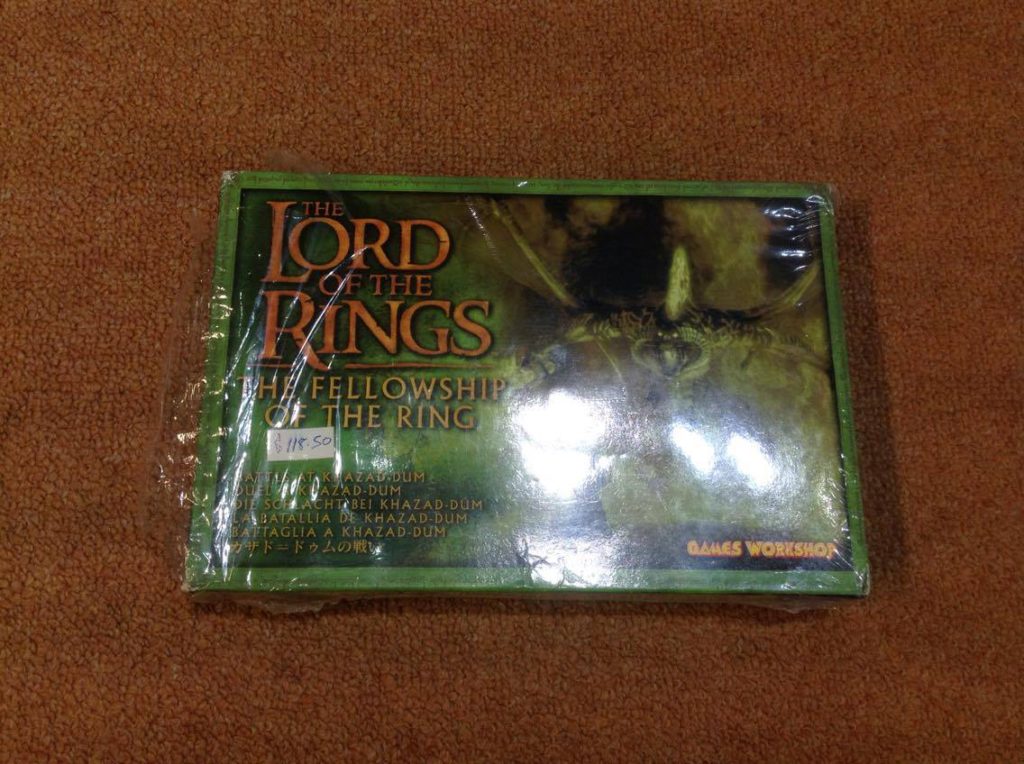 A086 – Lord of the Rings: Battle at Khazad-Dum
Metal Balrog & Gandalf
Starting Bid:  $50.00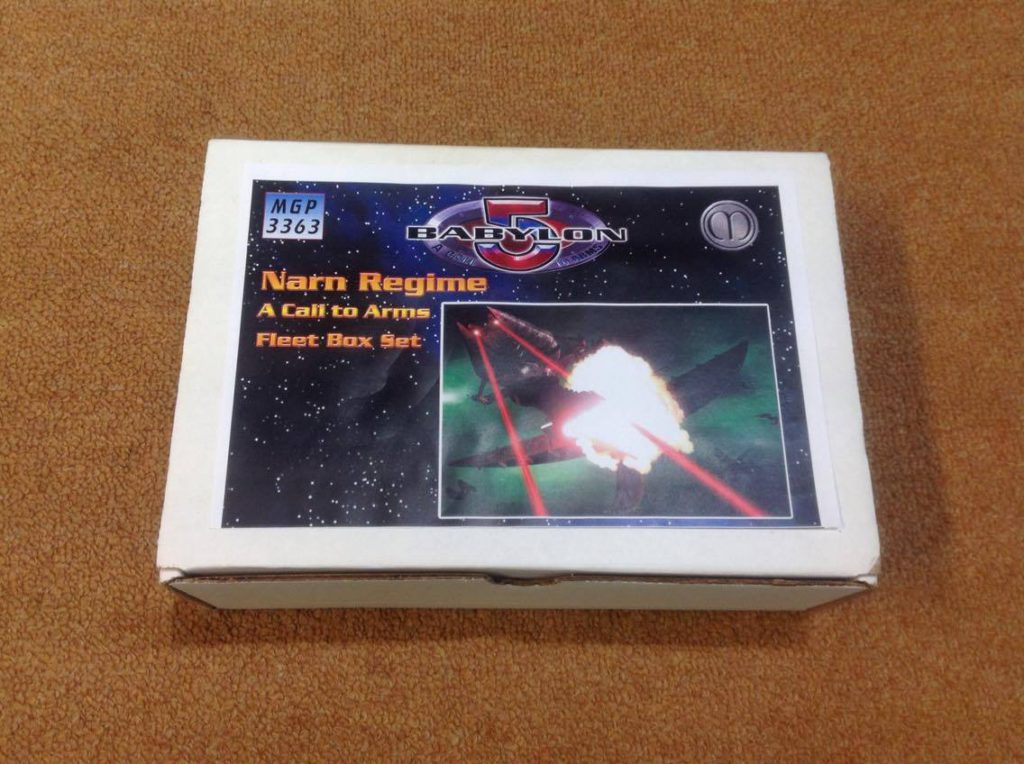 A087 – Babylon 5: A Call To Arms Narn Regime Fleet Box
Starting Bid:  $20.00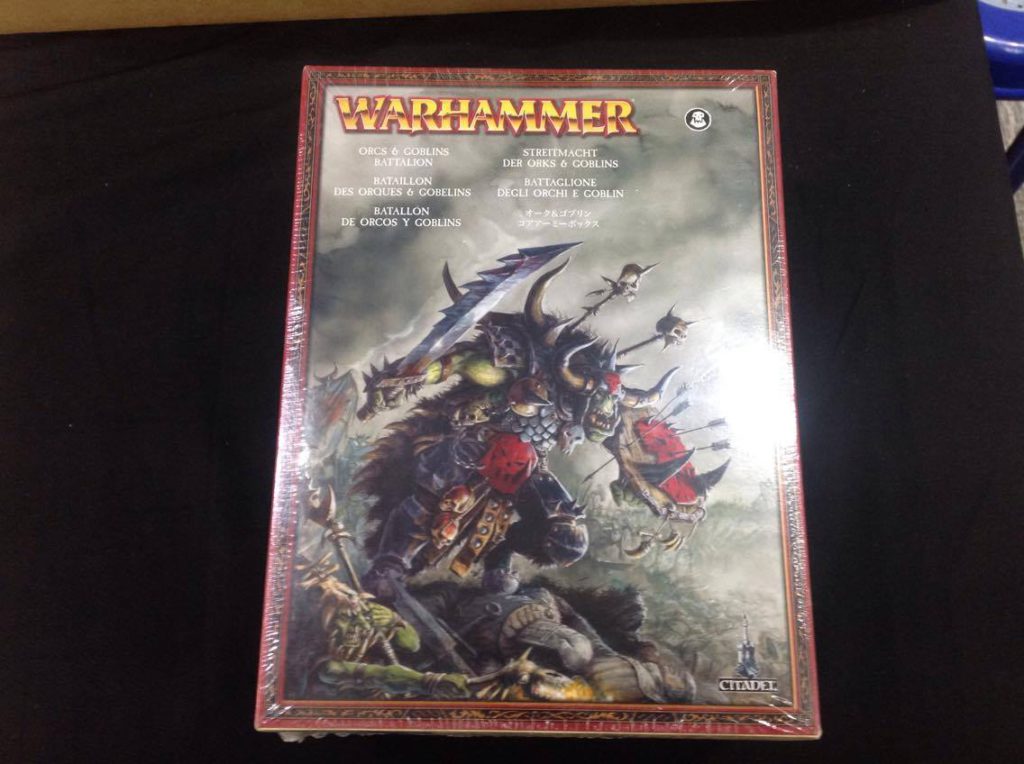 A088 – Orcs & Goblins Battalion
Orcs & Goblins Battalion (Sealed)
15 Orc Boyz
20 Goblins
10 Forest Goblin Spider Riders
5 Boar Boyz
Starting Bid:  $50.00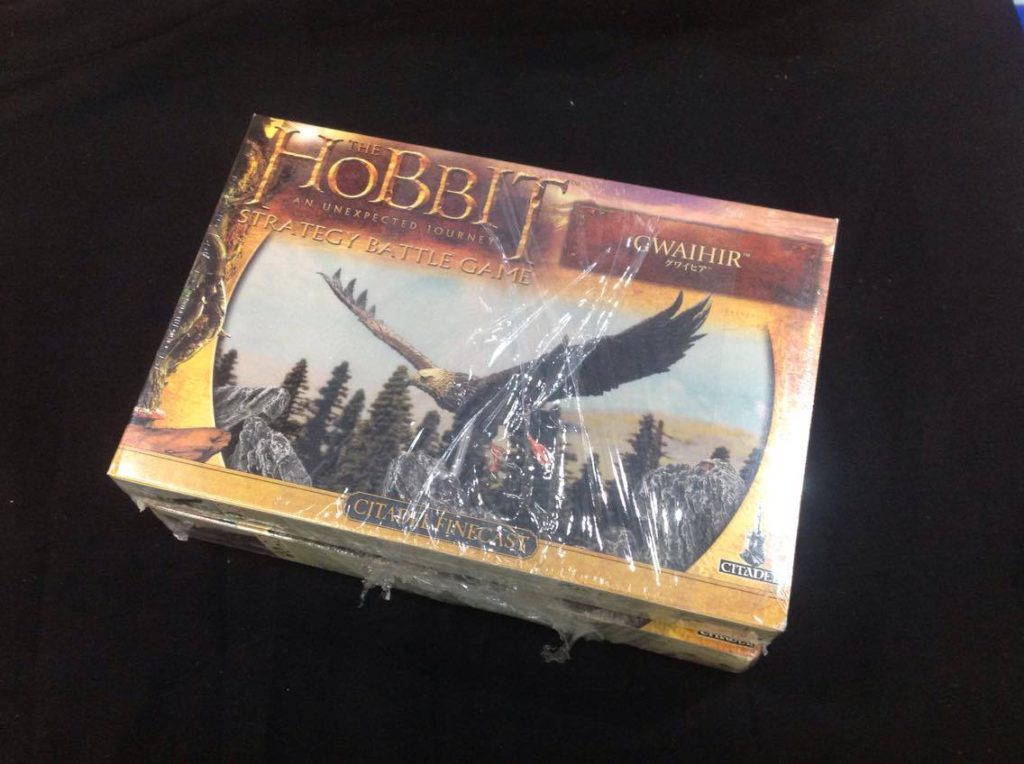 A093 – The Hobbit: Great Eagles
Gwaihir (Sealed)
Great Eagles (Sealed) [2]
Starting Bid:  $30.00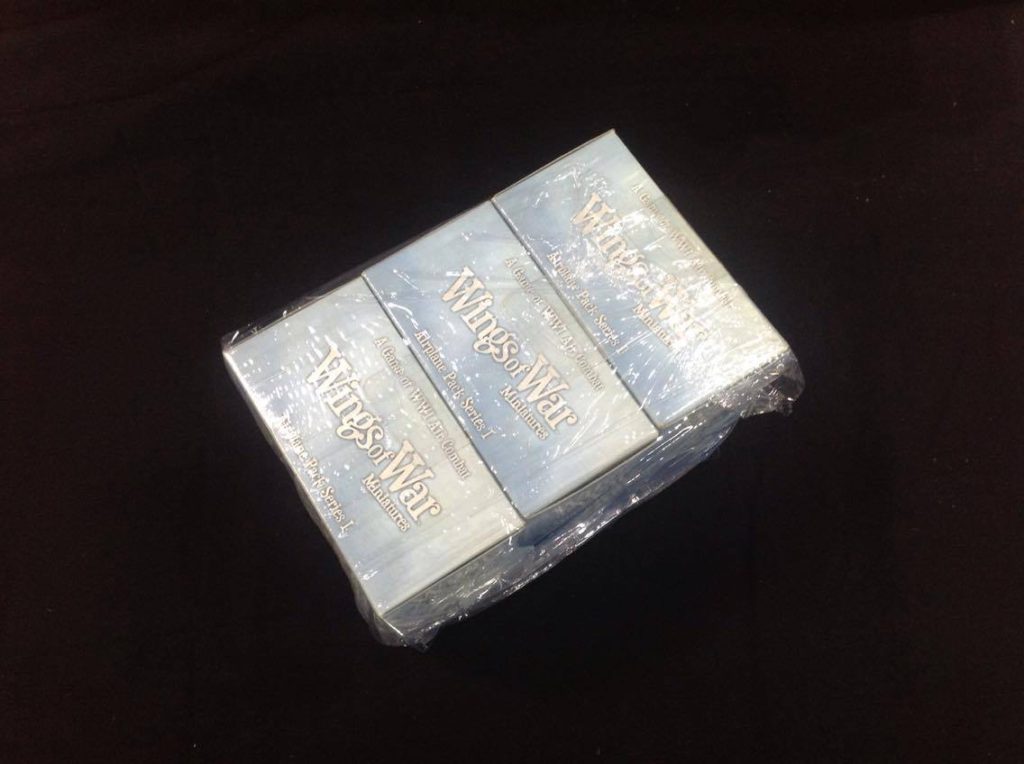 A098 – Wings of War Miniatures
Fokker DR 1 (Kempf)
Fokker DR 1 (Rahn)
Sopwith Camel (Olieslager)
Starting Bid:  $30.00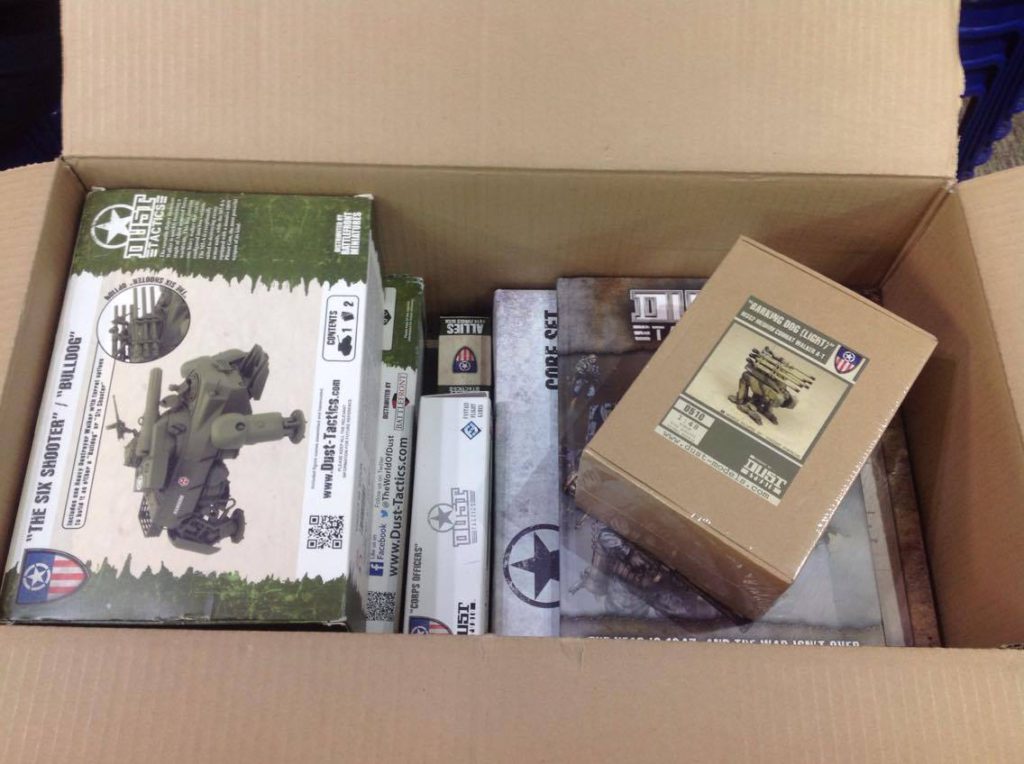 A099 – Dust Tactics Allies
Dust Tactics Core Rulebook
Dust Tactics Operation Babylon Rulebook
Dust Tactics 2014 Allied Force Deck
Allies Order Tokens & Template
Barking Dog (Light) M3 Walker
Mickey/Pounder M3 Walker Dual Kit
Cobra/Rattler M3 Walker Dual Kit
Blackhawk M1B Light Assault Walker
Honey/Wildfire M1 Light Walker Dual Kit
Pershing II
Six Shooter Heavy Destroyer Walker
The Boss Rangers Command Squad
Death Dealers Ranger Weapon Squad
Hell Boys Ranger Attack Squad
Bot Hunters Ranger Heavy Weapon Squad
Recon Boys Ranger Recon Squad
BBQ Squad Ranger Assault Squad
13 Foxtrot Ranger Forward Observers
Crack Shots Ranger Sniper Squad
Action Jackson
Red Devils Airborne Paratroopers (2)
Rhino
The Hammers Heavy Rangers Assault Squad
Big Boss Heavy Rangers Command Squad
Grim Reapers Heavy Ranger Attack Squad
Tank Busters Heavy Ranger Tank Hunter Squad
Legion Patria Nostra/Devil's Own Kill Squad Dual Kit
Ozz 117
The Priest
Johnny One Eye
Bazooka Joe
Starting Bid:  $150.00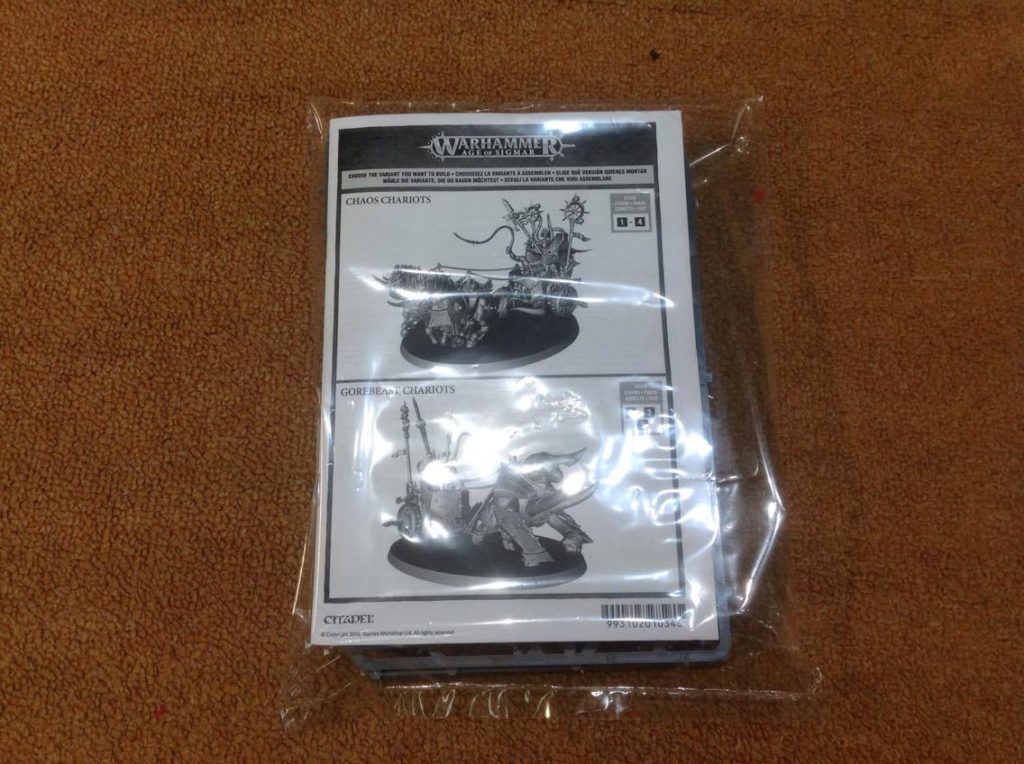 A100 – Chaos Chariot
Starting Bid:  $30.00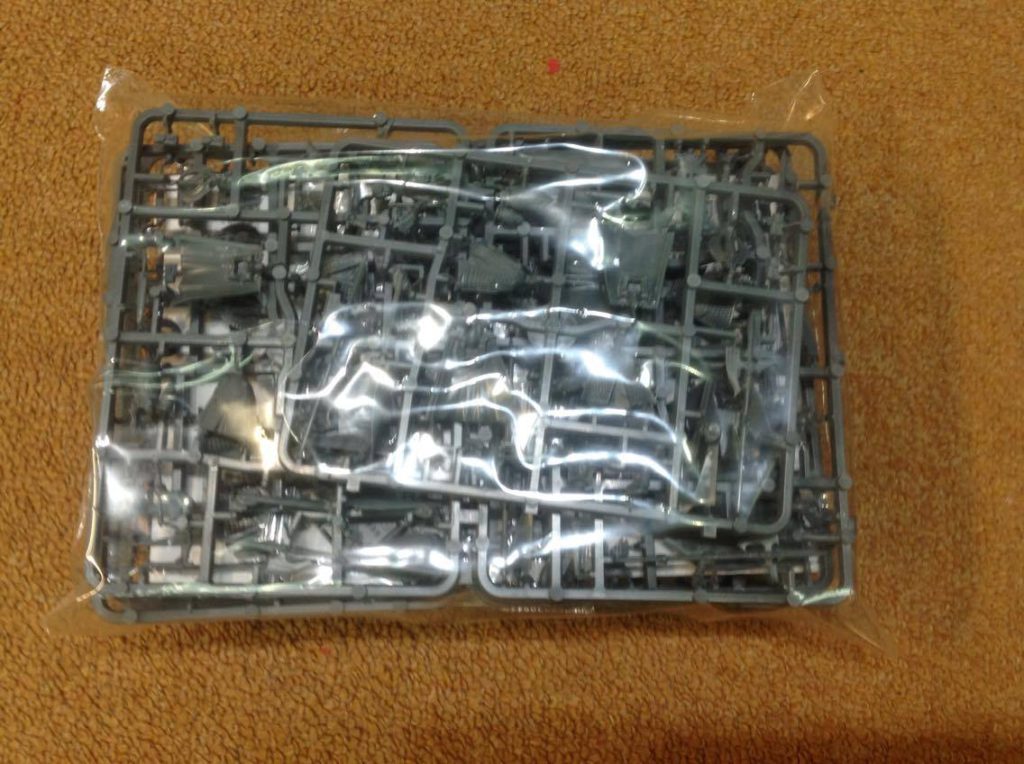 A101 – Warhammer Fantasy/AOS Phoenix Guard
20 Phoenix Guard
Starting Bid:  $60.00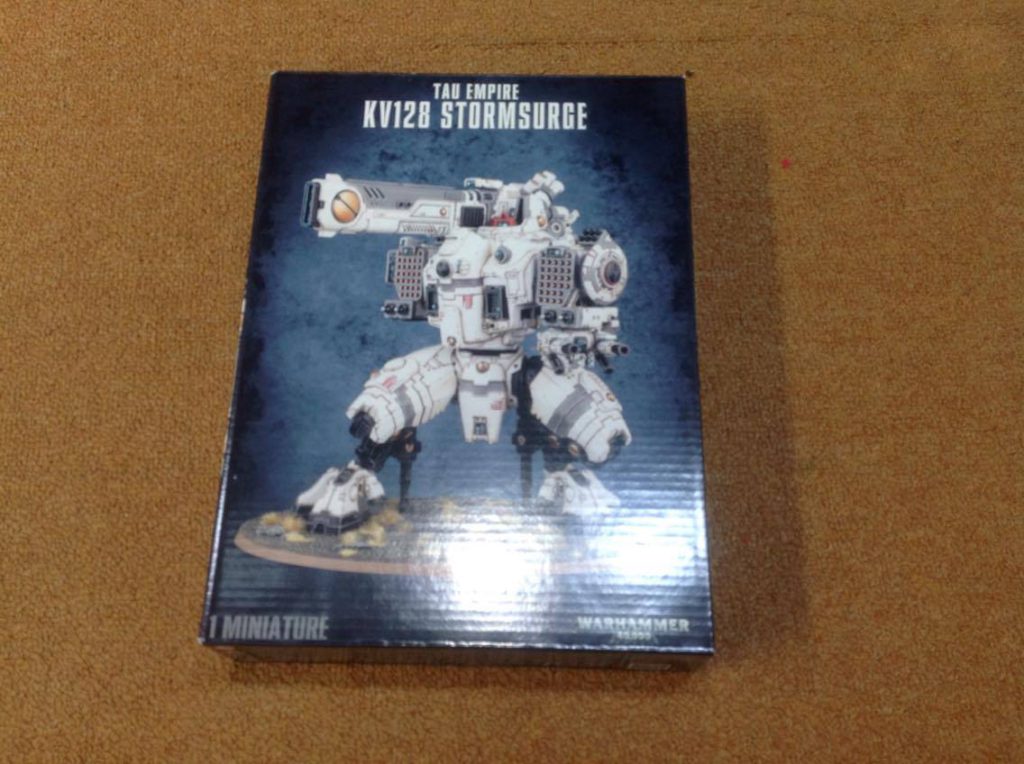 A102 – Tau Empire KV128 Stormsurge
Starting Bid:  $150.00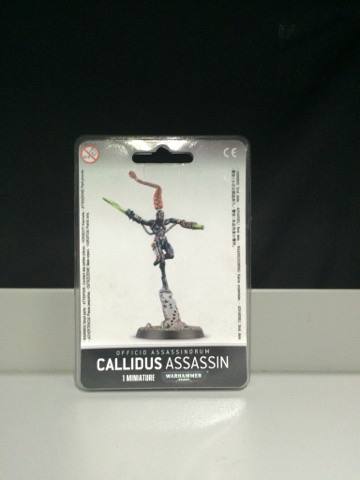 A120 – Callidus Assassin
Starting Bid:  $25.00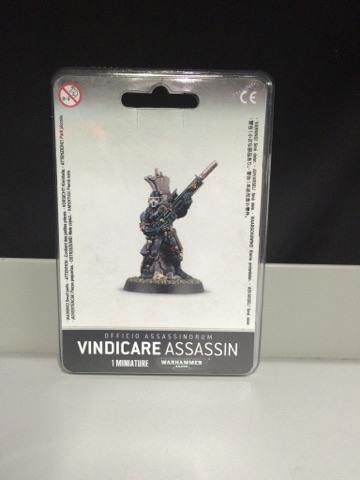 A121 – Vindicare Assassin
Starting Bid:  $25.00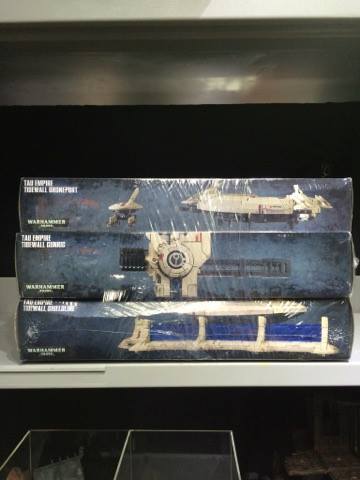 A122- Tau Empire Tidewall Rampart
Tau Empire Tidewall Gunrig
Tau Empire Tidewall Droneport
Tau Empire Tidewall Shieldline
Starting Bid:  $120.00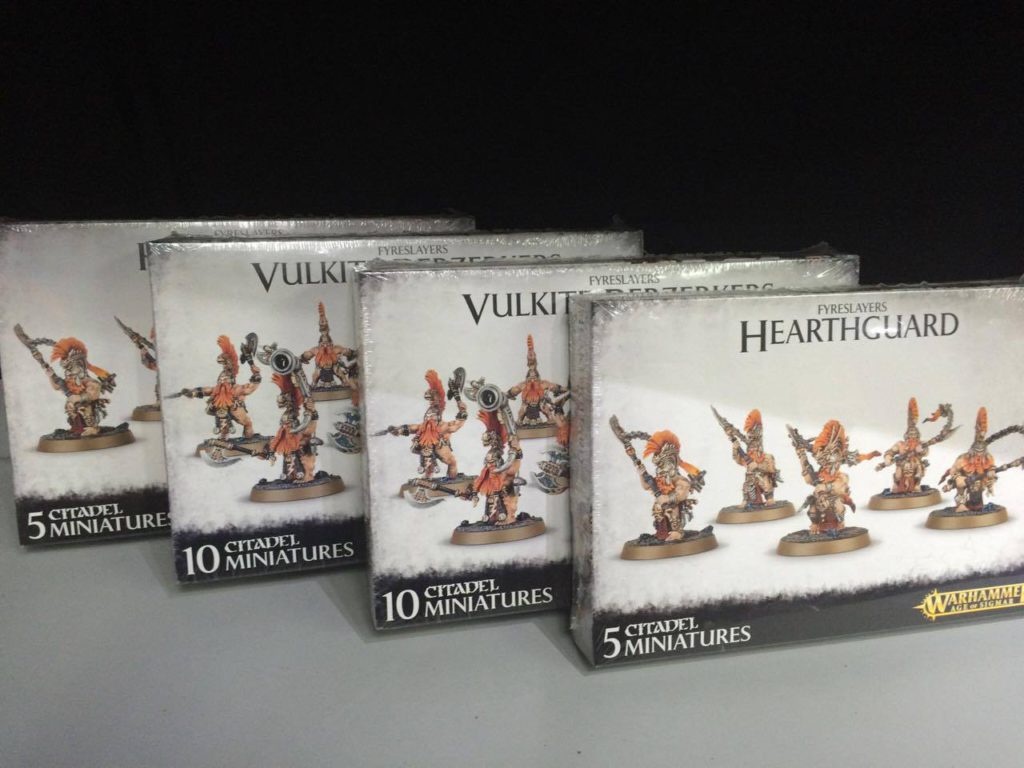 A123 – AOS Fyreslayers
10 Hearthguard
20 Vulkite Berserkers
Starting Bid:  $150.00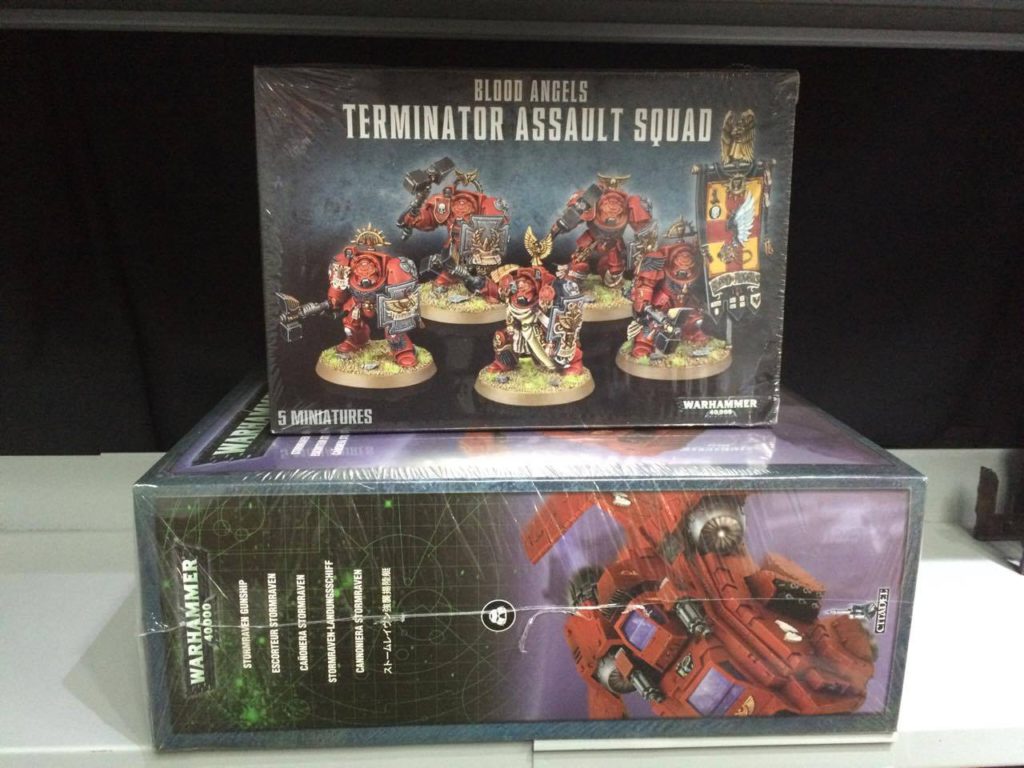 A124 – Stormraven Terminator Assault
Blood Angel Terminator Squad
Stormraven Gunship
Starting Bid:  $150.00

A127 – Orc/Orruk Boar Chariot
Starting Bid:  $25.00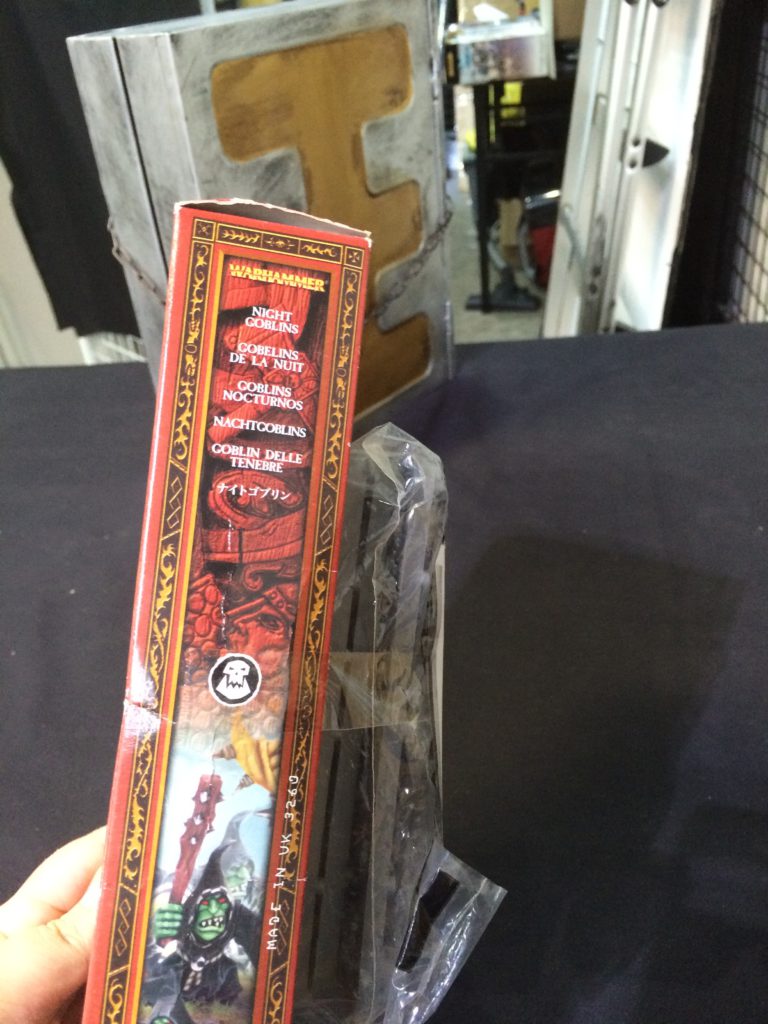 A128 – Night Goblins/Moonclan Grots
20 Night Goblins
30 Easy Assembly Night Goblins w/ Spears
3 Goblin Fanatics (Mk 1 Plastic)
Starting Bid:  $25.00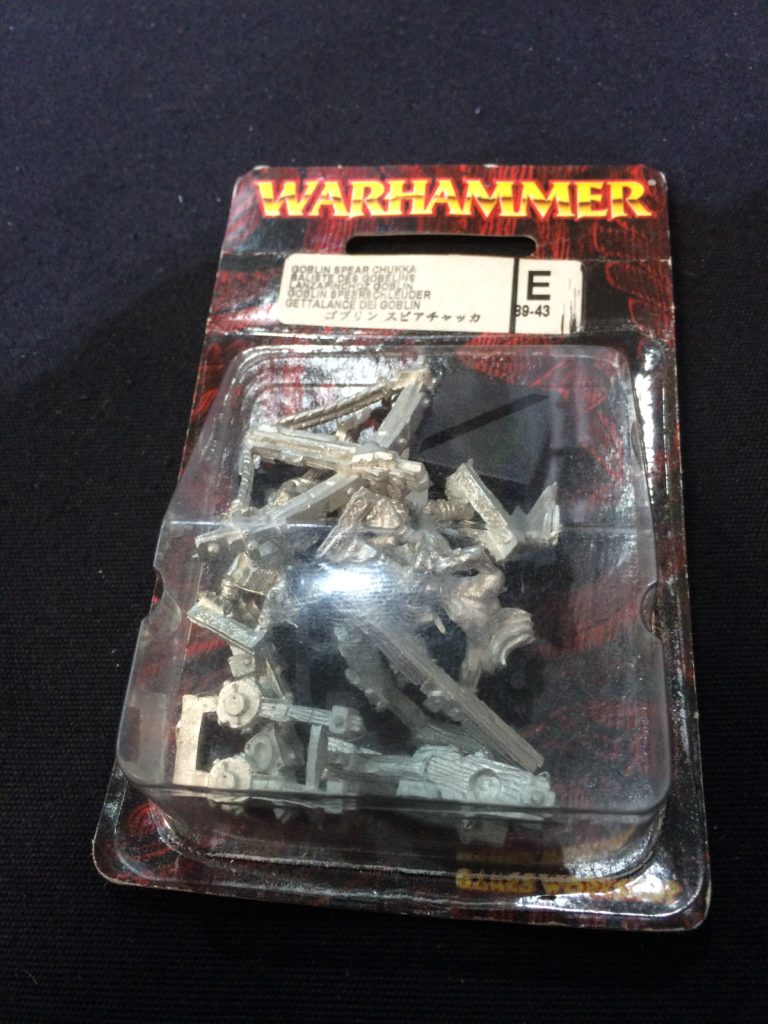 A131 – Goblin/Grot Spear Chukka (Metal)
Starting Bid:  $20.00

A132 – Lord of the Rings Fellowship of the Ring
Starting Bid:  $10.00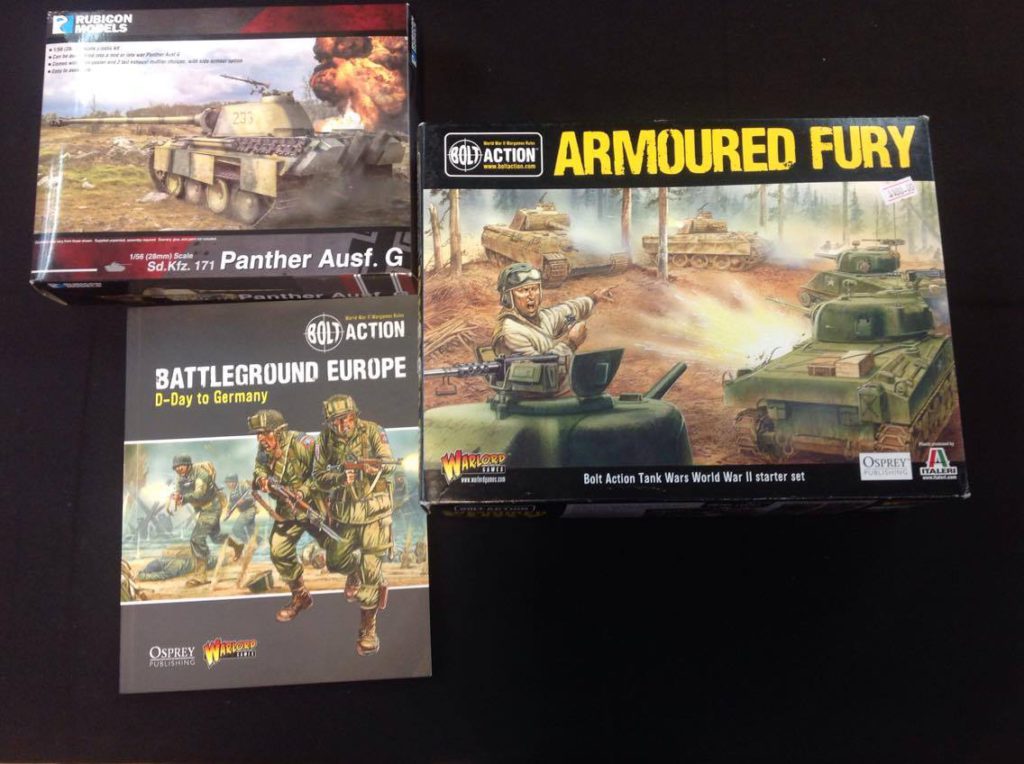 A134 – Bolt Action Armoured Fury
Bolt Action Armoured Fury
Rubicon Panther G 1/56
Bolt Action Battleground Europe Book
Starting Bid:  $150.00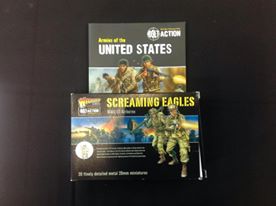 A135 – Bolt Action Screaming Eagles
Bolt Action Screaming Eagles Box
Armies of the US Book
Starting Bid:  $50.00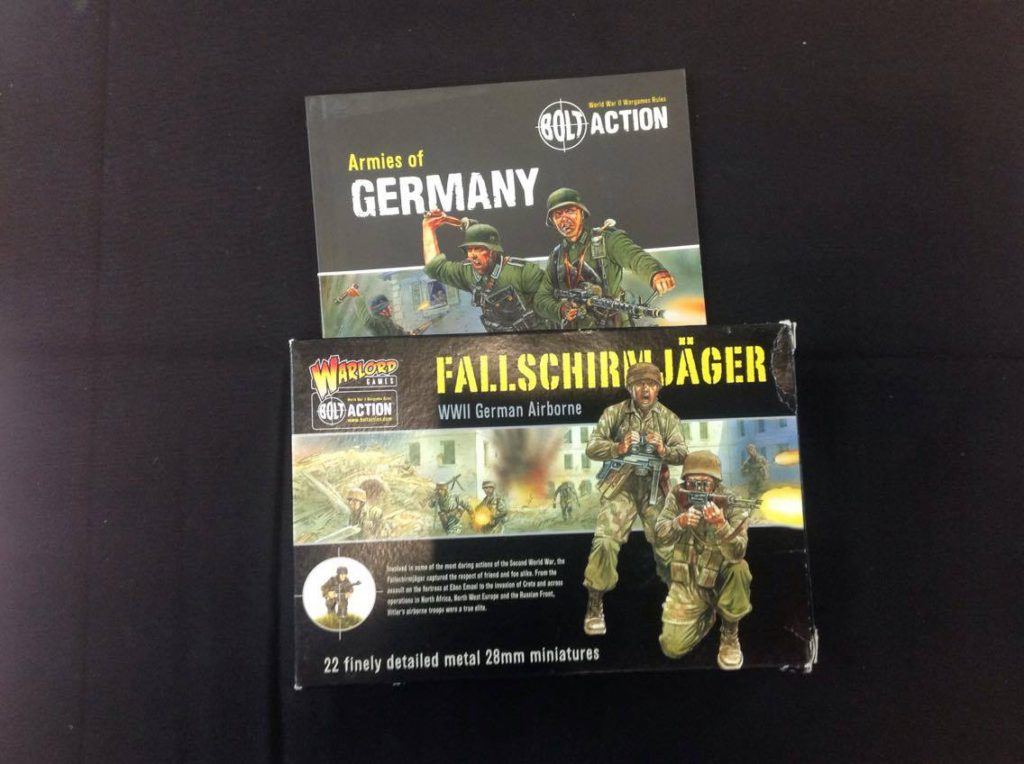 A136 – Bolt Action Fallschirmjager
Bolt Action Fallschirmjager
Bolt Action Armies of Germany Book
Starting Bid:  $50.00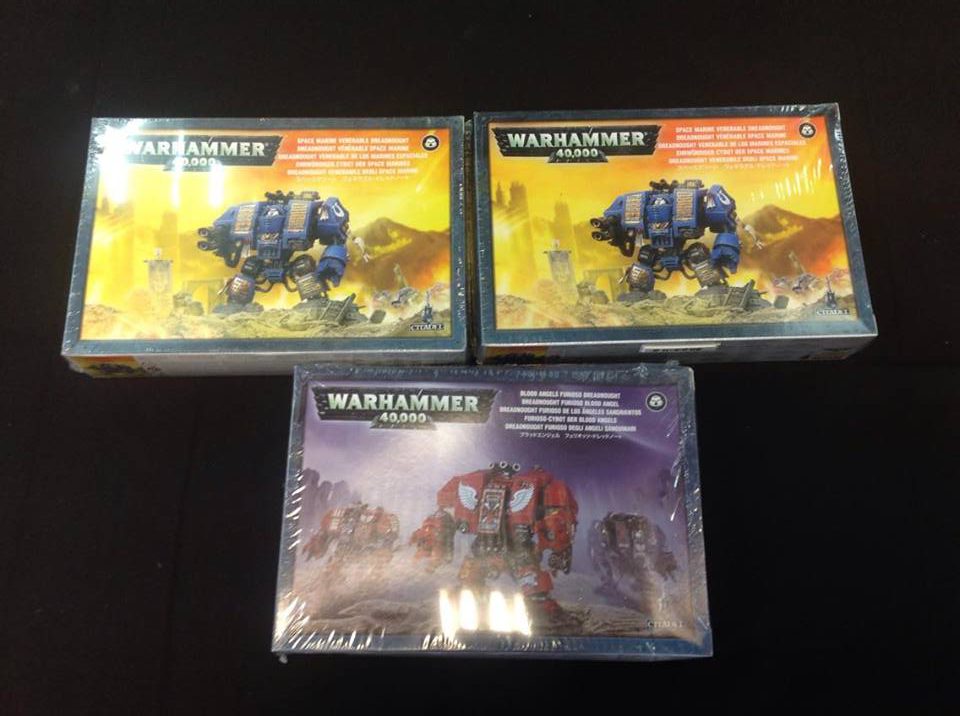 A142 – Dreadnought Talon
Space Marine Venerable Dreadnought (2)
Blood Angel Furioso Dreadnought
Starting Bid:  $90.00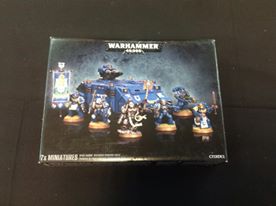 A143 – Space Marine Reclusiam Command Squad
Starting Bid:  $85.00

A144 – Space Marine Company Command Squad
Space Marine Commander
Space Marine Command Squad
Razorback
Starting Bid:  $80.00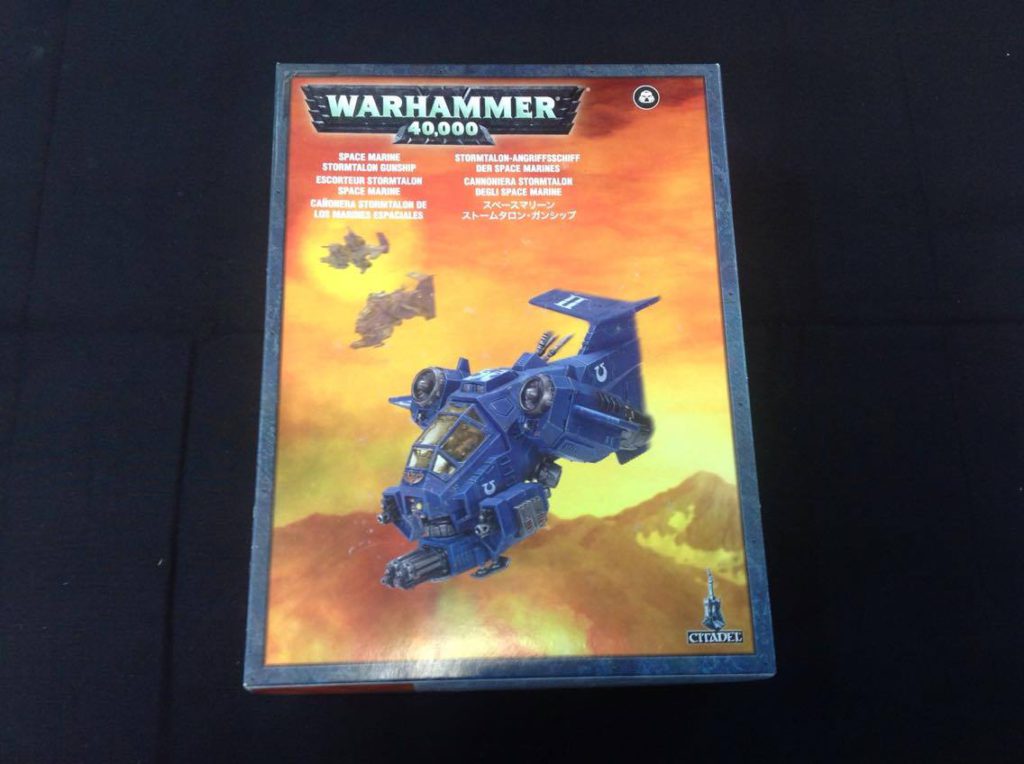 A145 – Space Marine Stormtalon Gunship
Starting Bid:  $40.00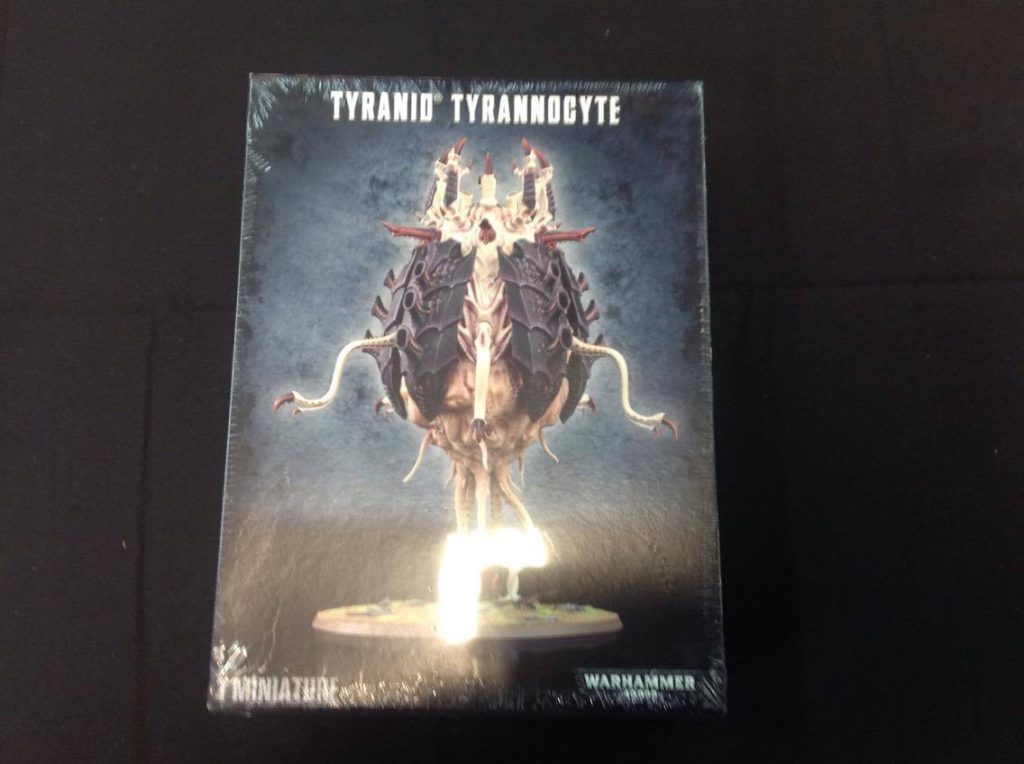 A146 – Tyranid Tyrannocyte
Starting Bid:  $55.00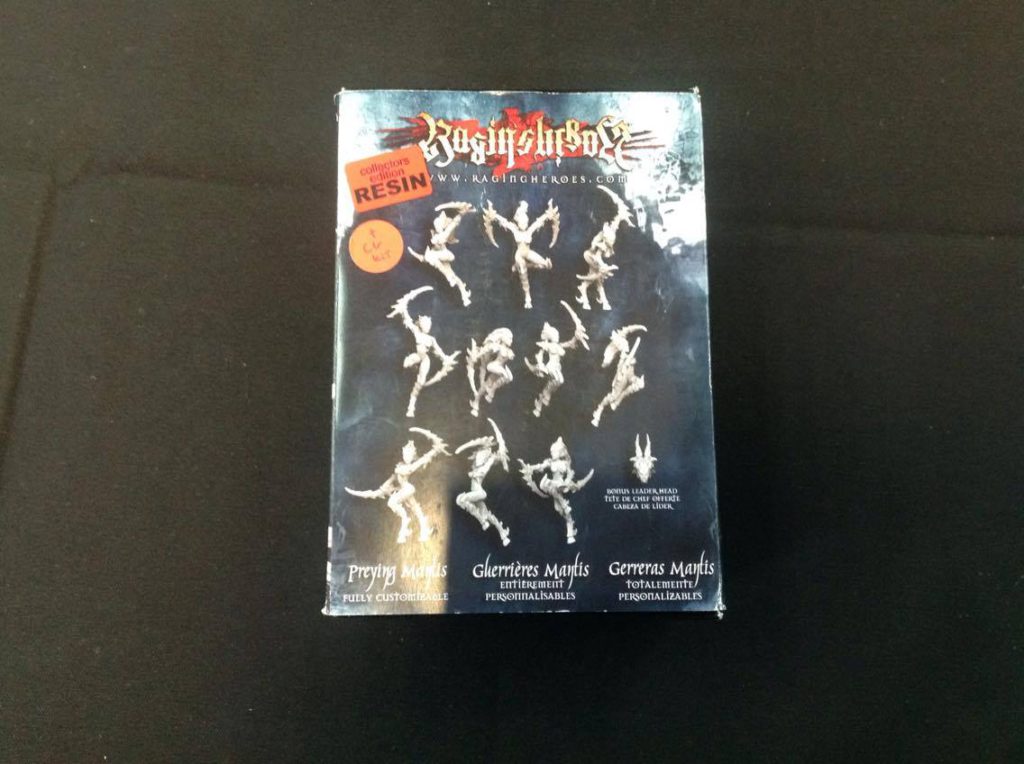 A147 – Raging Heroes Preying Mantis (Resin)
Preying Mantis Collectors Edition Resin Cast with Command
Starting Bid:  $50.00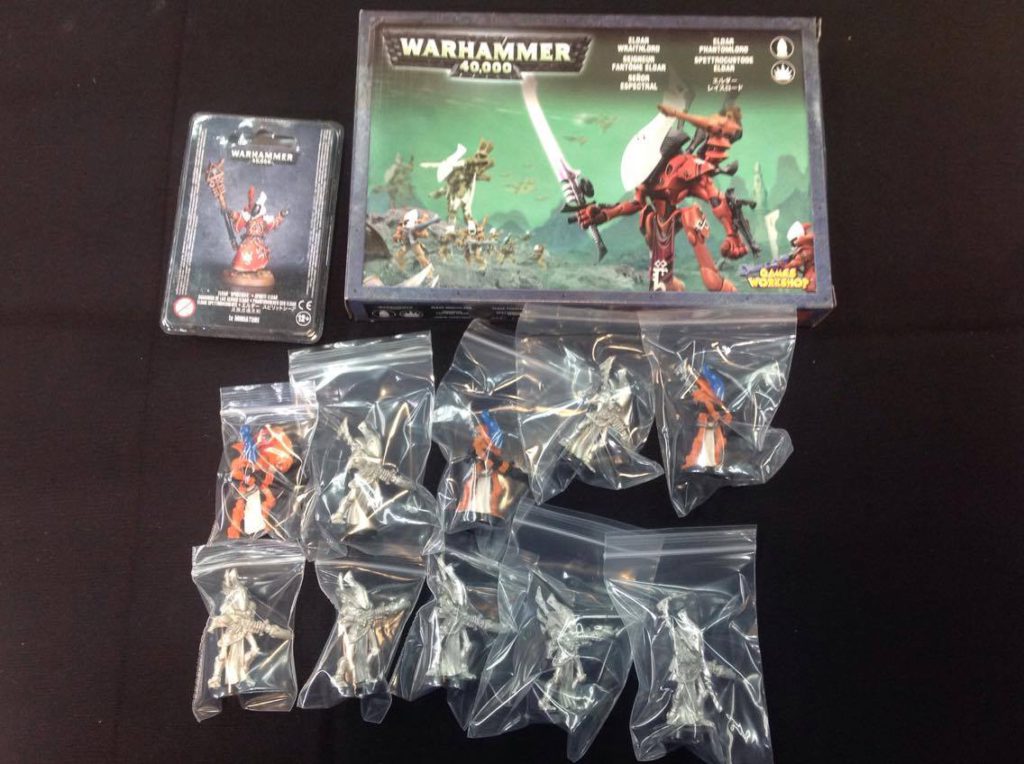 A148 – Eldar Wraith Contingent
10 Metal Wraithguard
Wraithlord
Spiritseer
Starting Bid:  $75.00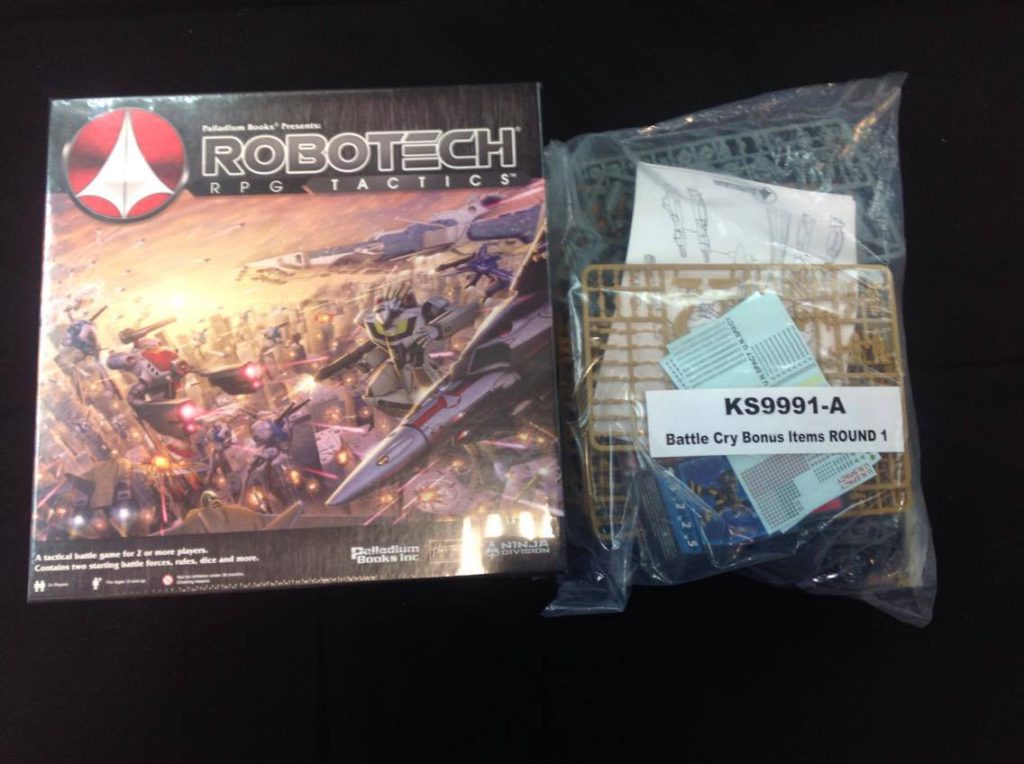 A149 – Robotech Tactics
Robotech Tactics Starter Box
Kickstarter Battle Cry Bonus Items Round 1
Starting Bid:  $125.00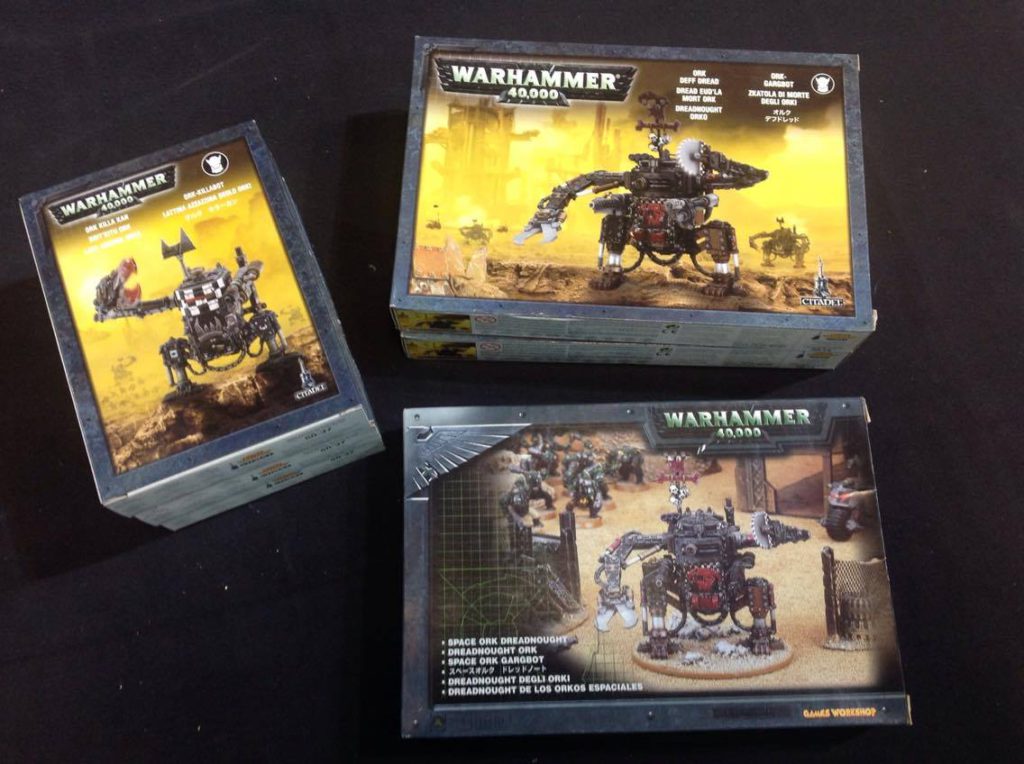 A157 – Warhammer 40,000 Ork Walkers
ORK DEFF DREAD (METAL) X 3
ORK KILLA KAN (METAL) X 3
Starting Bid:  $90.00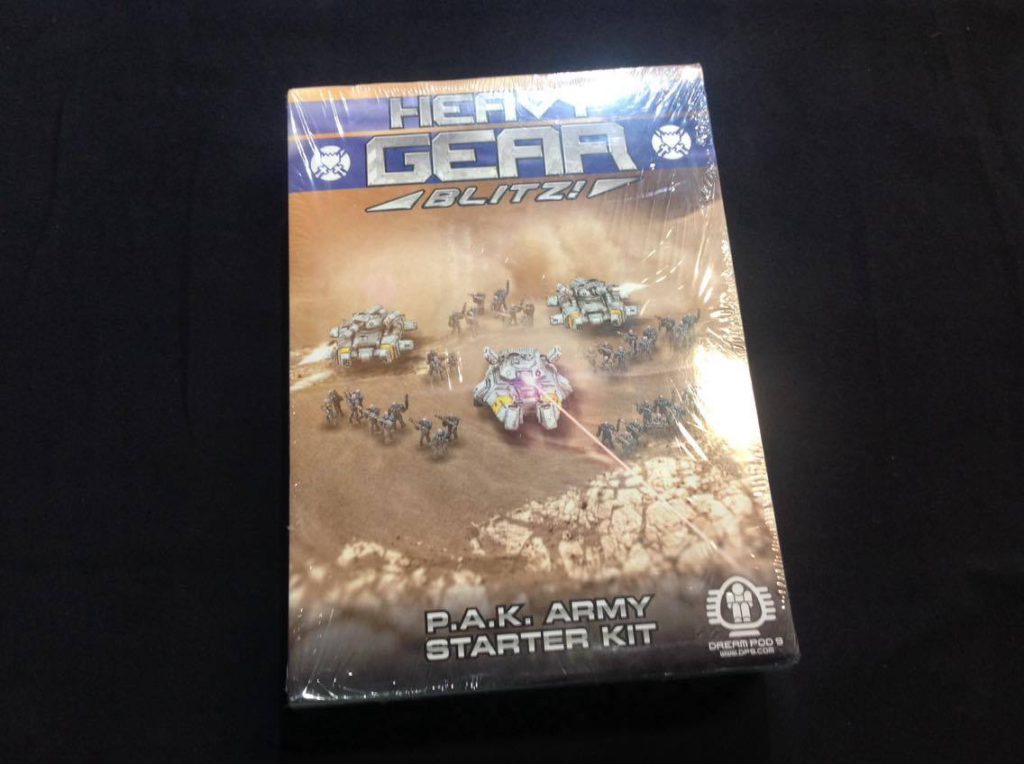 A171 – Heavy Gear Blitz Port Arthur Korp
PAK Army Starter
Starting Bid:  $50.00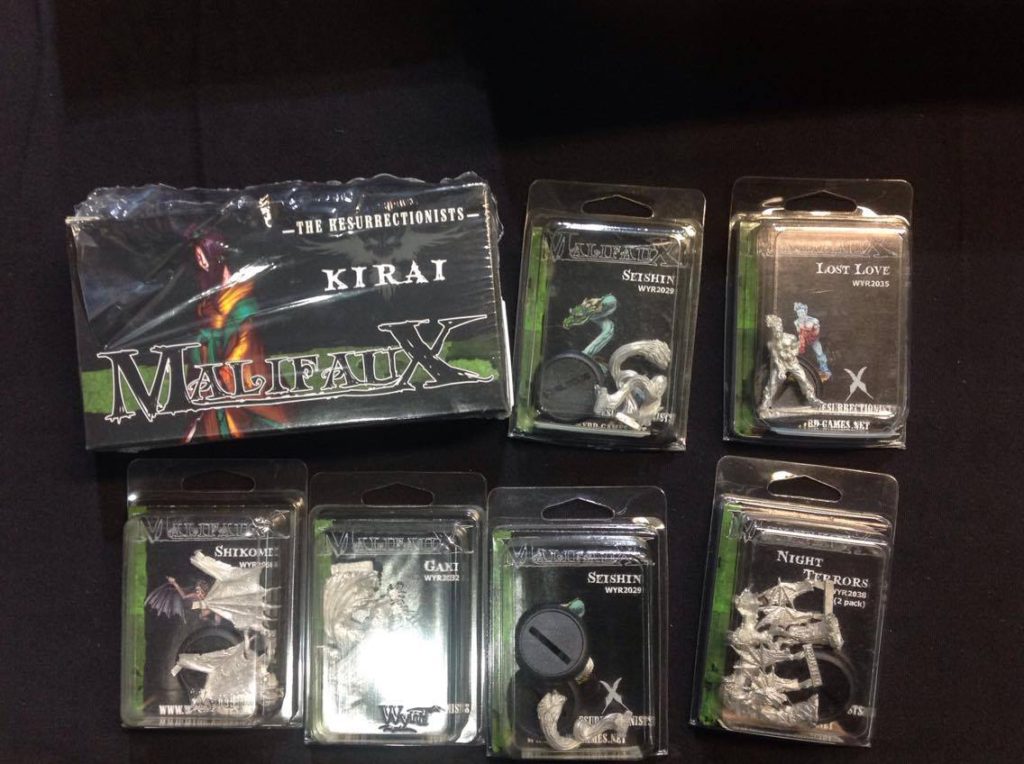 A172 – Malifaux Resurrectionists
Kirai Starter Box
Gaki Blister
Seishin Blister (2)
Lost Love Blister
Night Terrors Blister
Shikome Blister
Starting Bid:  $30.00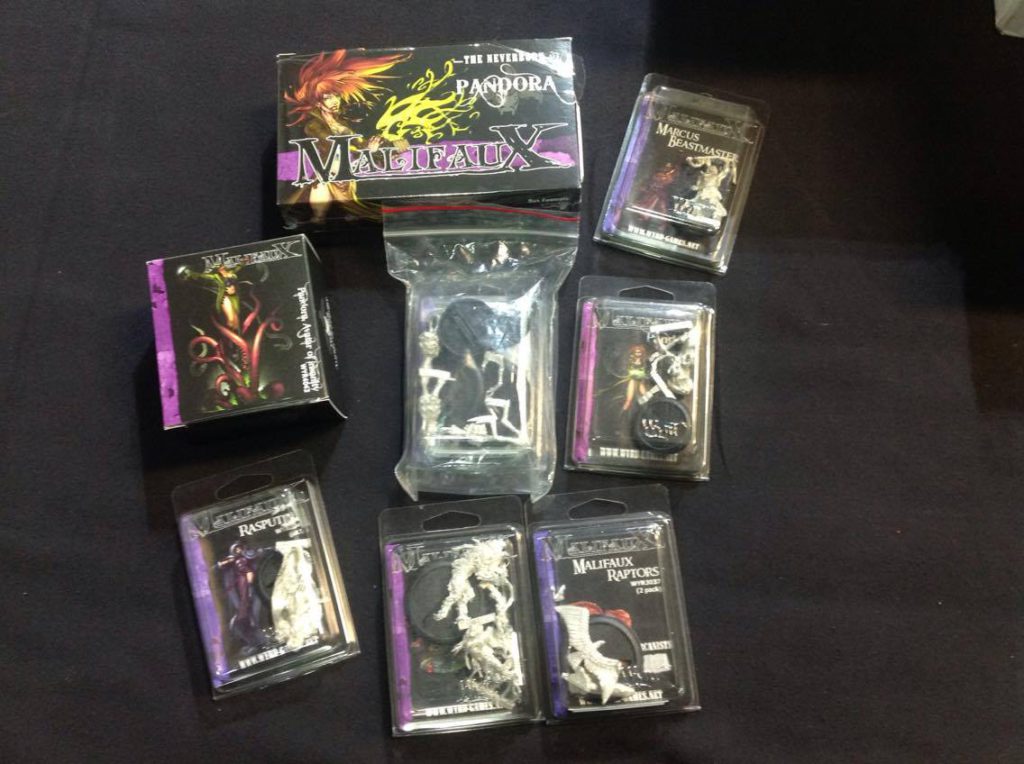 A173 – Malifaux Neverborn & Arcanists
Pandora Starter Box
Pandora, Avatar of Insanity
Pandora (Alternate Miniature)
Rasputina (Alternate Miniature)
Waldgeist
Malifaux Raptors
Marcus, Beastmaster
Corphee/Coryphee Duet
Starting Bid:  $30.00

A174 – Malifaux Arcanists
Kaeris Starter Box
Malifaux Raptor
Mobile Toolkit
Starting Bid:  $15.00

A175 – Malifaux Guild
Lady Justice (Alternate Miniature)
Scales of Justice
Guild Austringer (1 & 2)
Guild Hounds
Guardian
Starting Bid:  $15.00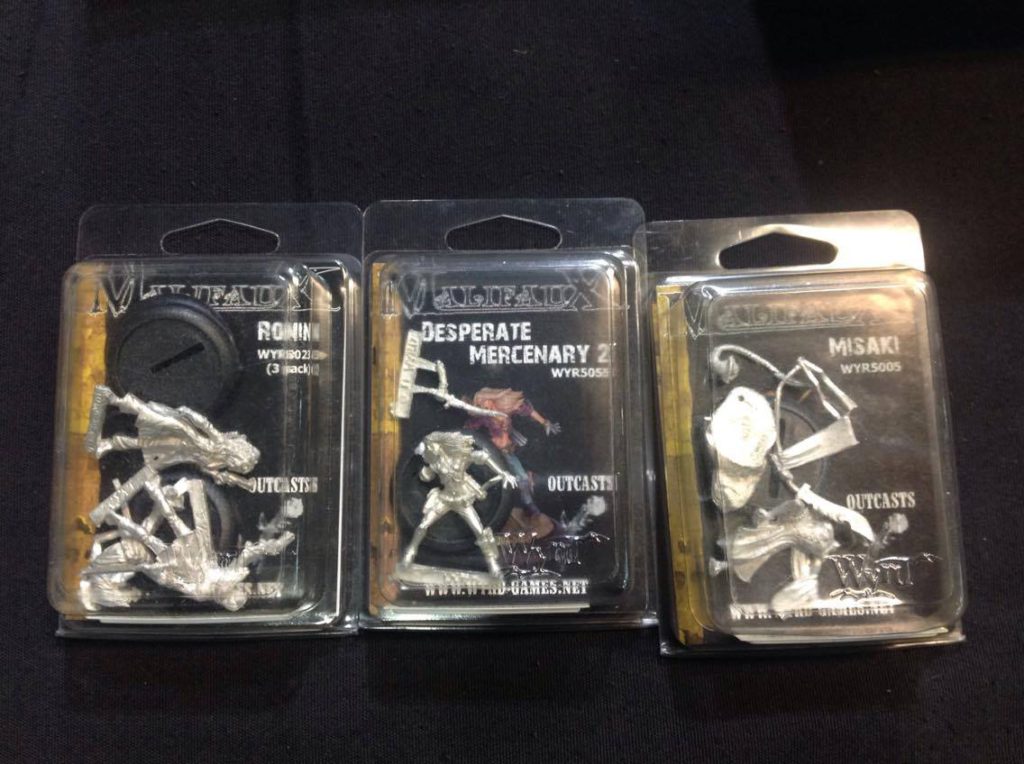 A176 – Malifaux Outcasts
Malifaux Outcast Ronin,
Desperate Mercenary 2
Misaki
Starting Bid:  $10.00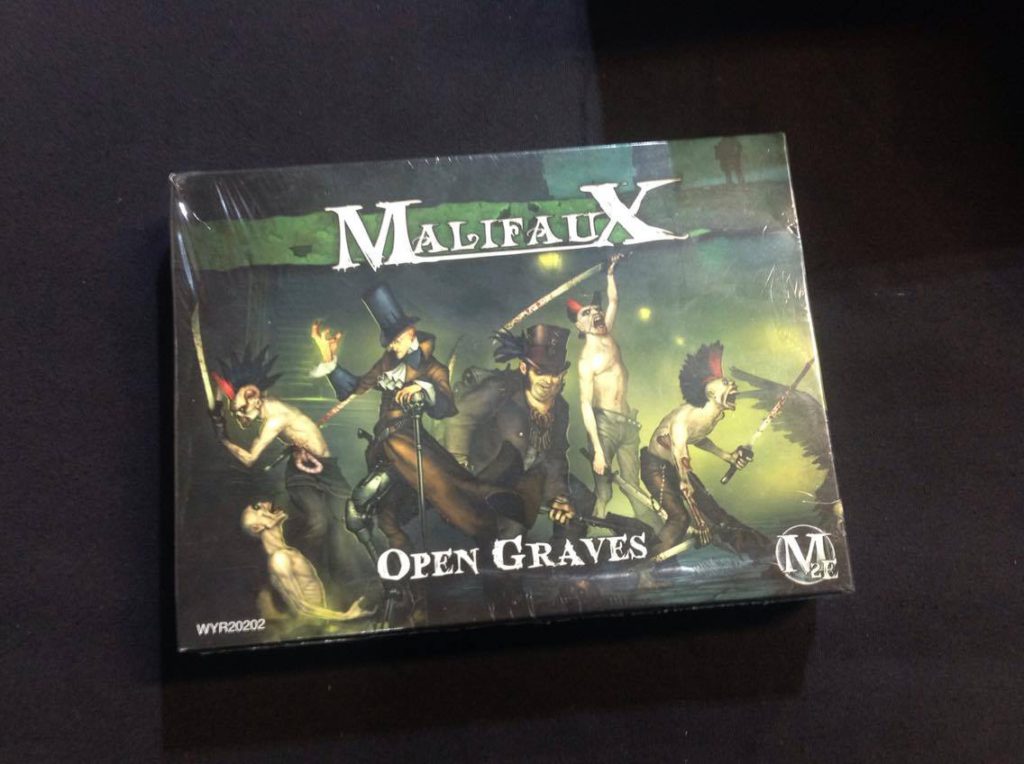 A176 – Malifaux Open Graves Box
Starting Bid:  $20.00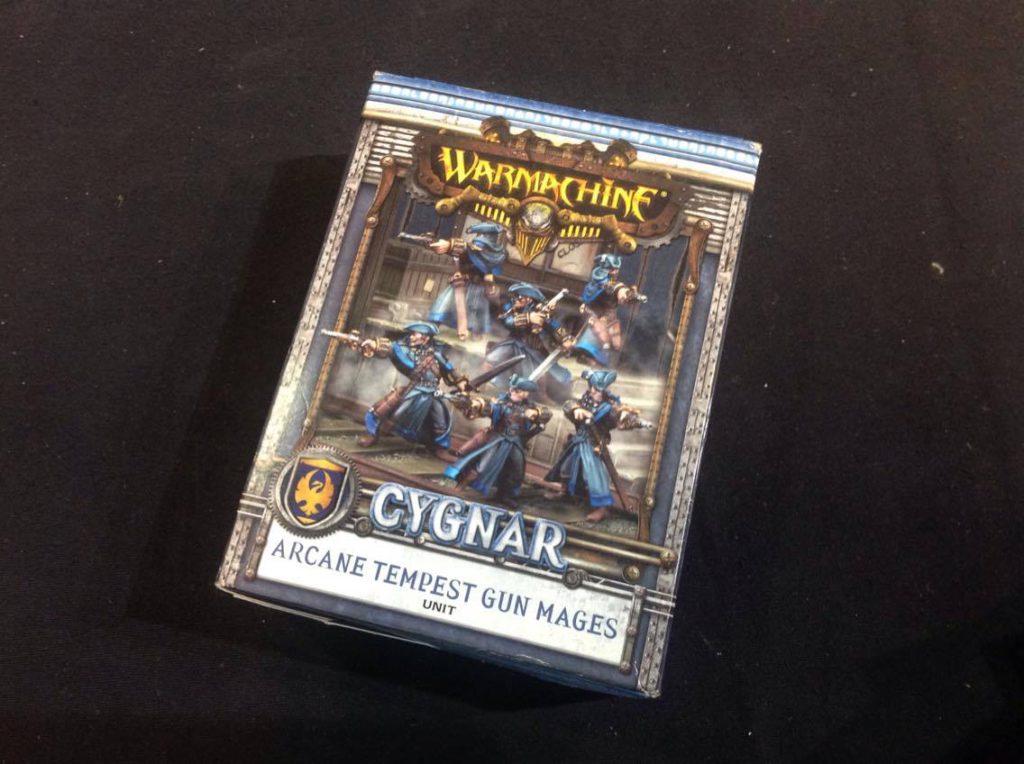 A178 – Warmachine: Arcane Tempest Gun Mages
Cygnar Arcane Tempest Gun Mage Unit Box (6) [Resculpt]
Starting Bid:  $30.00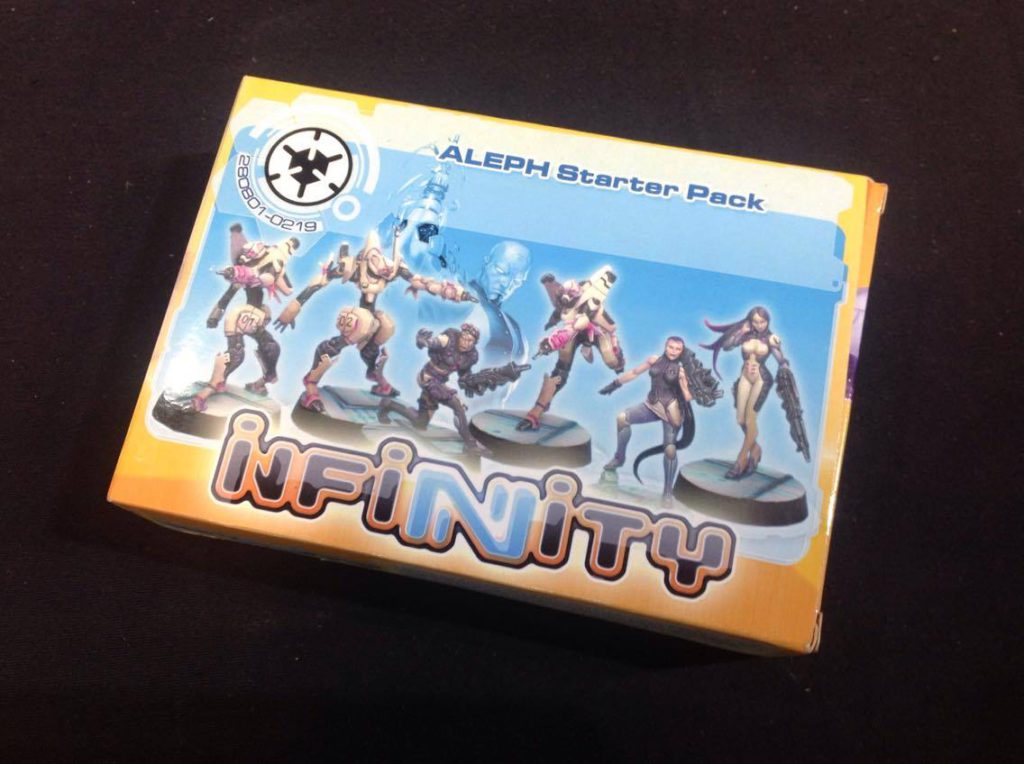 A179 – Infinity Aleph Starter
Starter Pack Aleph (3909)
Starting Bid:  $35.00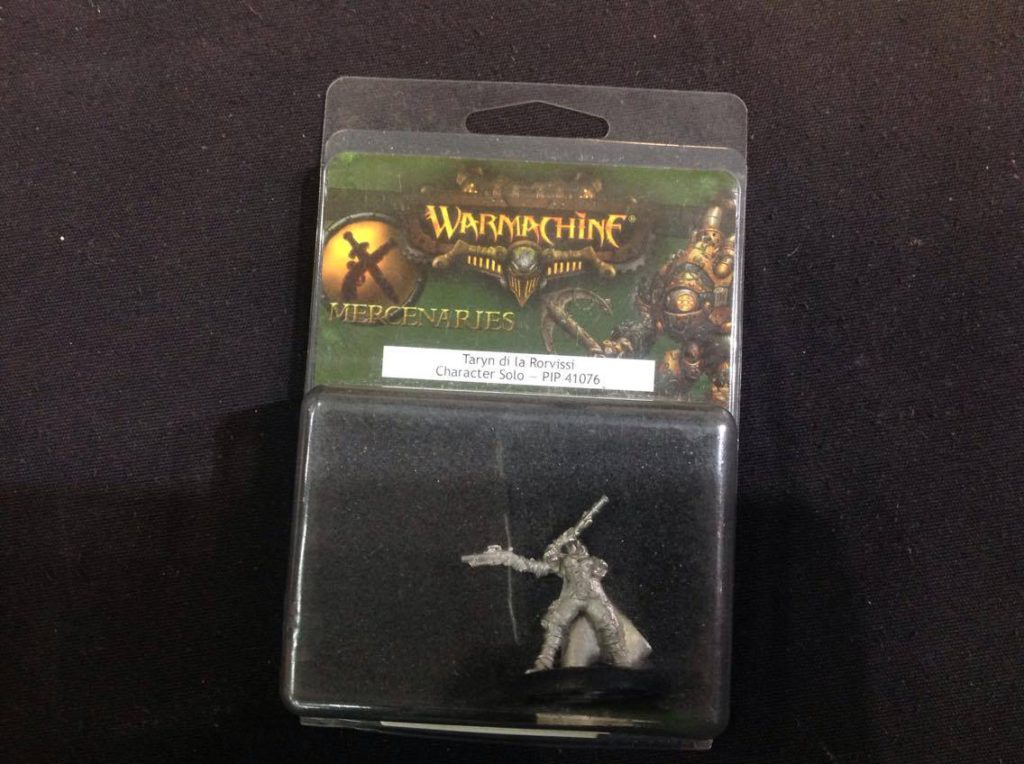 A180 – Warmachine: Taryn di la Rovissi
Mercenary Taryn di la Rovissi Character Solo
Starting Bid:  $8.00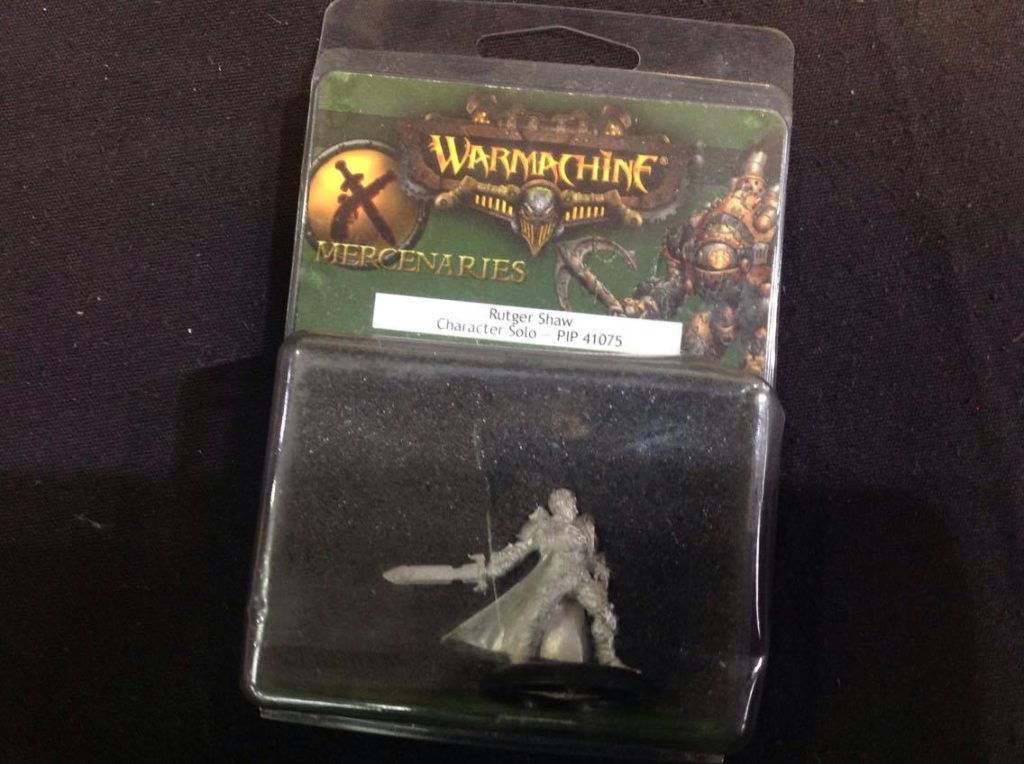 A181 – Warmachine: Rutger Shaw
Mercenary Rutger Shaw Character Solo
Starting Bid:  $8.00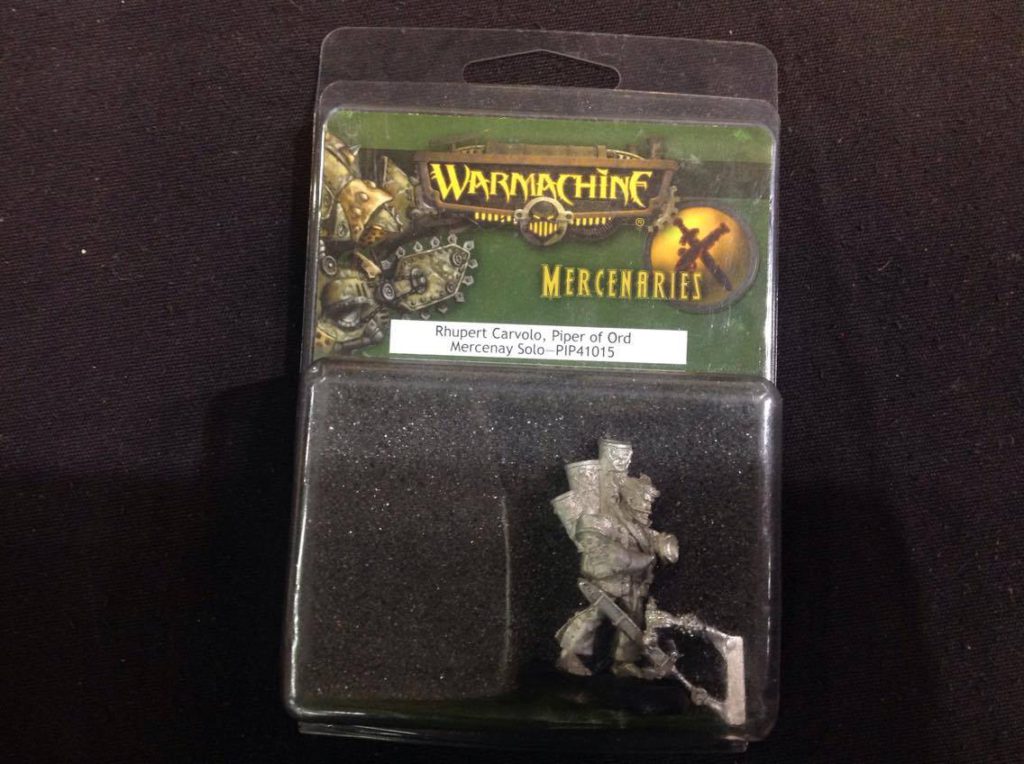 A191 – Warmachine: Rhupert Carvolo
Mercenary Rhupert Carvolo Character Solo
Starting Bid:  $8.00

Board & Card Games: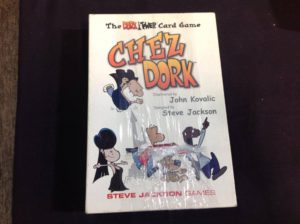 A003 – Chez Dork
Cards are sleeved
Starting Bid: $15.00

A004 – Talisman (Black Industries Edition)
Starting Bid: $35.00

A005 – Smallworld Bundle
Small World
Small World Realms
Small World Underground
Small World Be Not Afraid
Small World Cursed
Small World Grand Dames
Leaders of Small World
Small World Tales and Legends
Starting Bid:  $150.00

A006 – Monsters Menace America
Starting Bod: $25.00

A017 – Heroes of Graxia
Missing 6 miniatures but game is still playable
Starting Bid: $10.00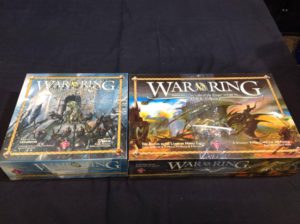 A019 – Battles of the Third Age
Core set & Expansion
Starting Bid: $200.00

Serpent's Tongue Speaker's Cabal
Some opened card packs
Starting Bid: $199.00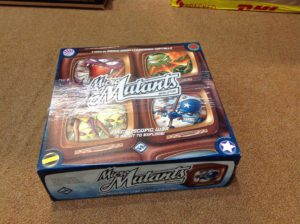 A021 – Micro Mutants Evolution
Starting Bid: $25.00

A022 – Shadows over Camelot Bundle
Shadows Over Camelot
Merlin's Company
Starting Bid: $100.00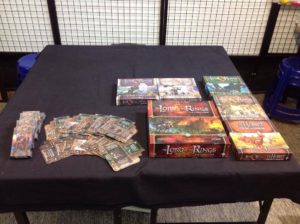 A024 – Lord of the Rings CCG Bundle
The Lord of the Rings CCG Core Set
A Journey To Rhosgobel
Assault On Osgiliath
Conflict At The Carrock
Encounter At Amon Din
Foundations Of Stone
Heirs Of Numenor
Khazad-Dum
Return To Mirkwood
Road To Rivendell
Shadow And Flame
The Black Riders
The Dead Marshes
The Hills Of Emyn Muil
The Hobbit
The Hunt For Gollum
The Long Dark
The Morgul Vale
The Redhorn Gate
The Steward's Fear
The Voice Of Isengard
The Watcher In The Water
Starting Bid: $175.00

A030 – Ghostbusters The Board Game
Ghostbusters The Board Game (Sealed)
Nightmare Mode Slimer Kickstarter Promo
Nightmare Mode Idulnas Kickstarter Promo
Starting Bid: $140.00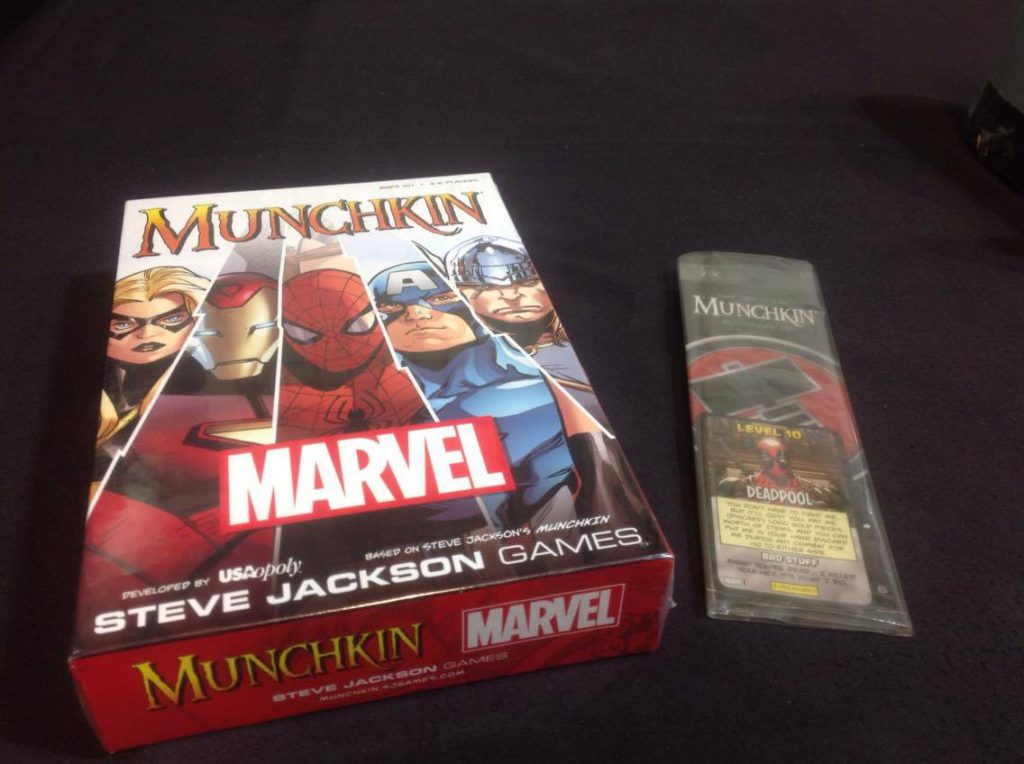 A031 – Munchkin Marvel
Munchkin Marvel (Sealed)
Deadpool Promo
Official Munchkin Bookmark of H.A.M.M.E.R.
Starting Bid: $35.00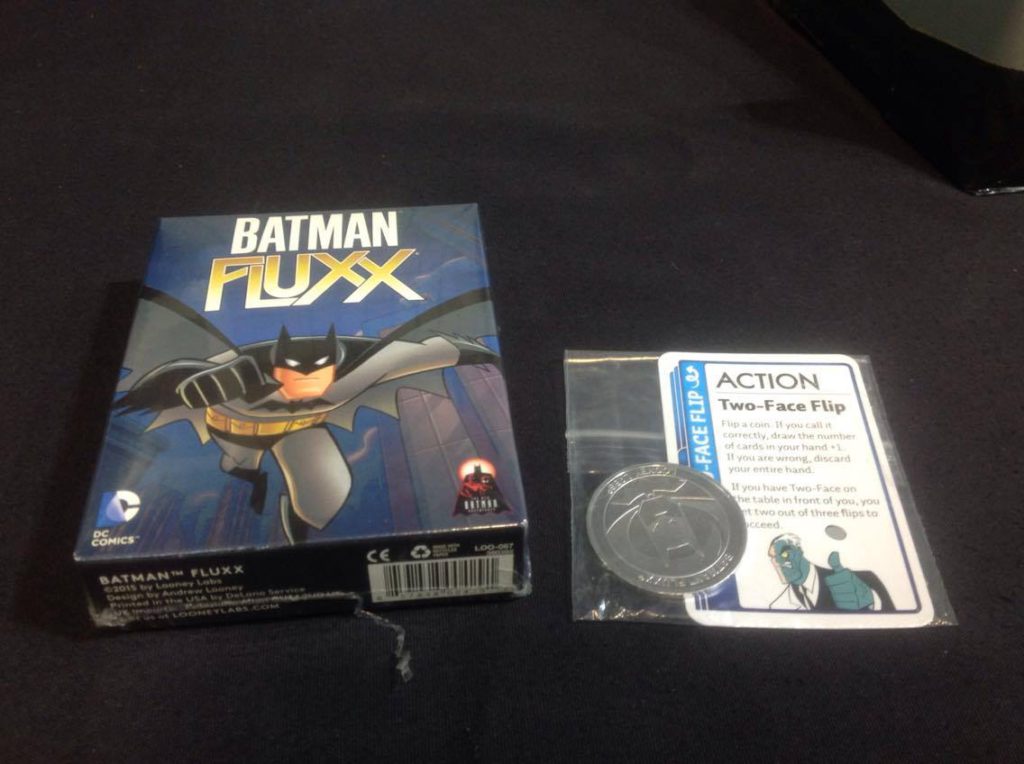 A032 – Batman Fluxx
Batman Fluxx (Sealed)
Two-Face Flip Promo with Collectors Coin" $34.00
Starting Bid: $32.00

A033 – Sword & Skull Board Game (Sealed)
Starting Bid: $35.00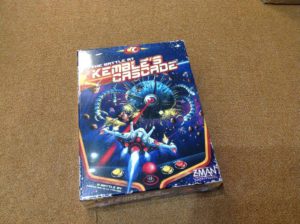 A034 – The Battle at Kemble's Cascade (Sealed)
Starting Bid: $65.00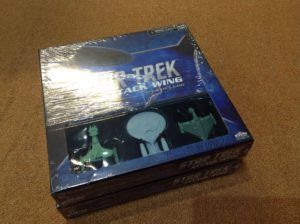 A035 2x Star Track Attack Wing Starter (Sealed)
Starting Bid: $15.00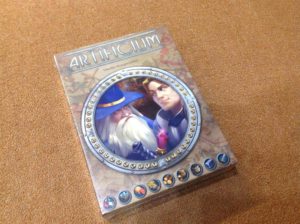 A036 – Artificium (Sealed)
Starting Bid: $40.00

A037 – Ultimate Warriorz (Sealed)
Starting Bid: $55.00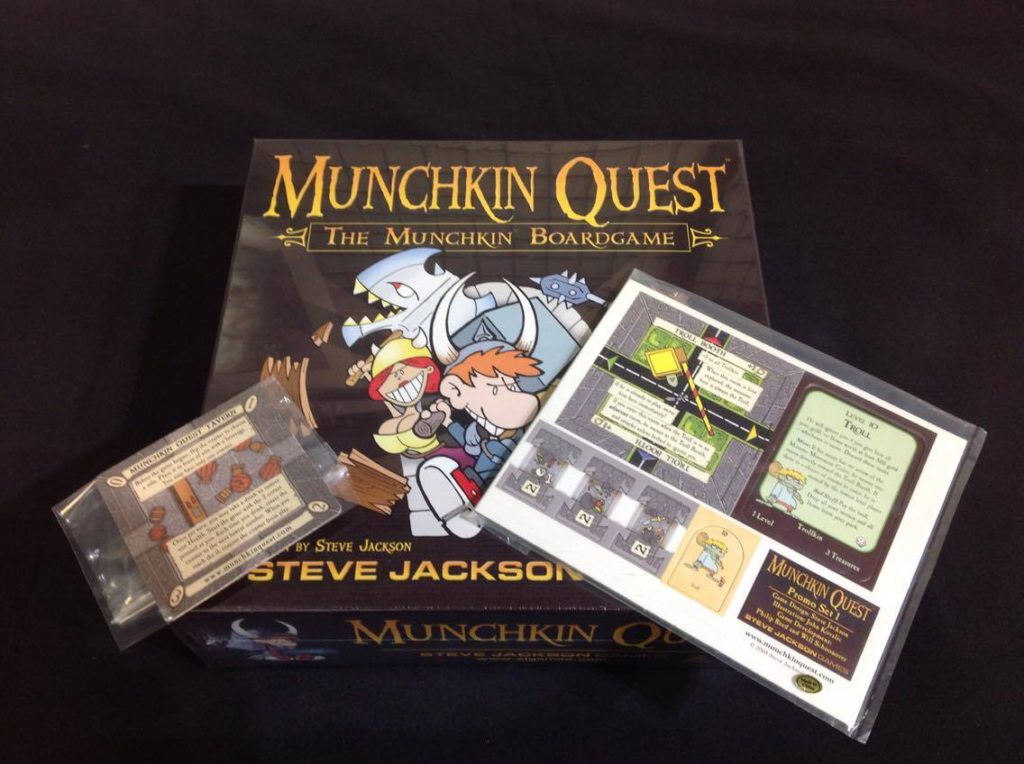 A039 – Munchkin Quest
Munchkin Quest (Sealed)
Munchkin Quest Tavern/Lab Coaster (Convention promo)
Munchkin Quest Promo Set 1
Starting Bid: $100.00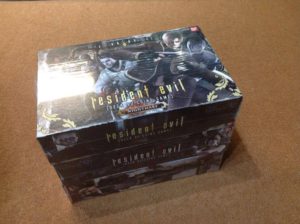 A040 – Resident Evil Deck Building Game
Resident Evil (Sealed)
Resident Evil Nightmare (Sealed)
Resident Evil Mercenaries (Sealed)
Chris Redfield Promo
Starting Bid: $120.00

A041 – Martial Rails
Starting Bid: $50.00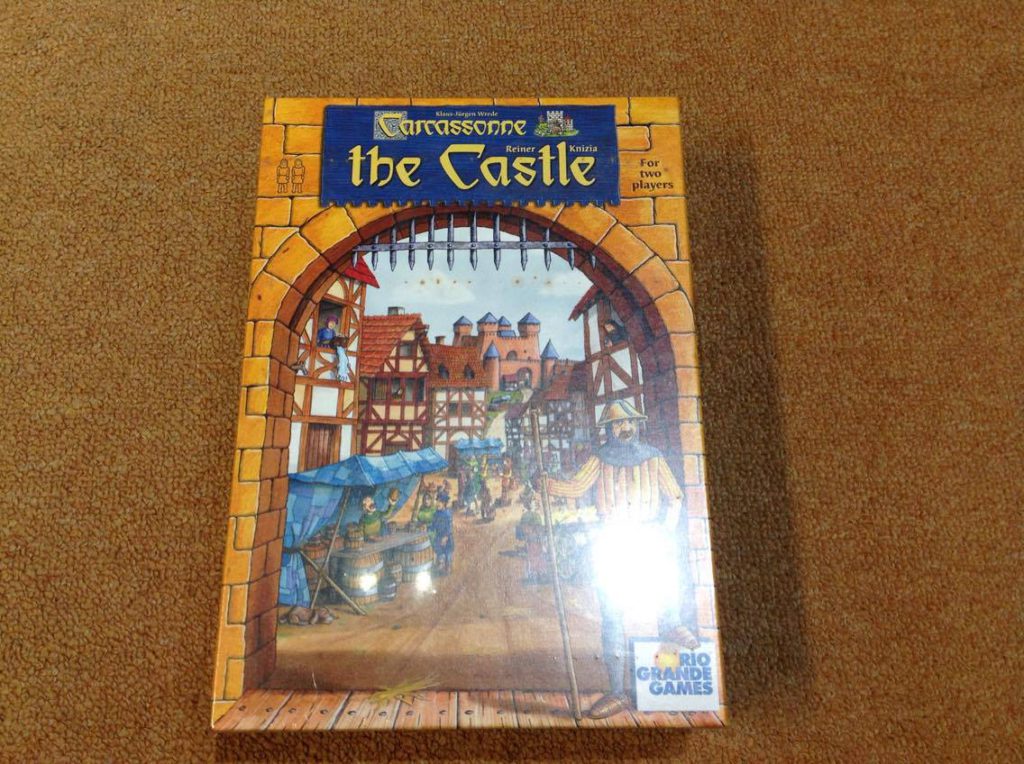 A050 – Carcassonne The Castle
Starting Bid: $30.00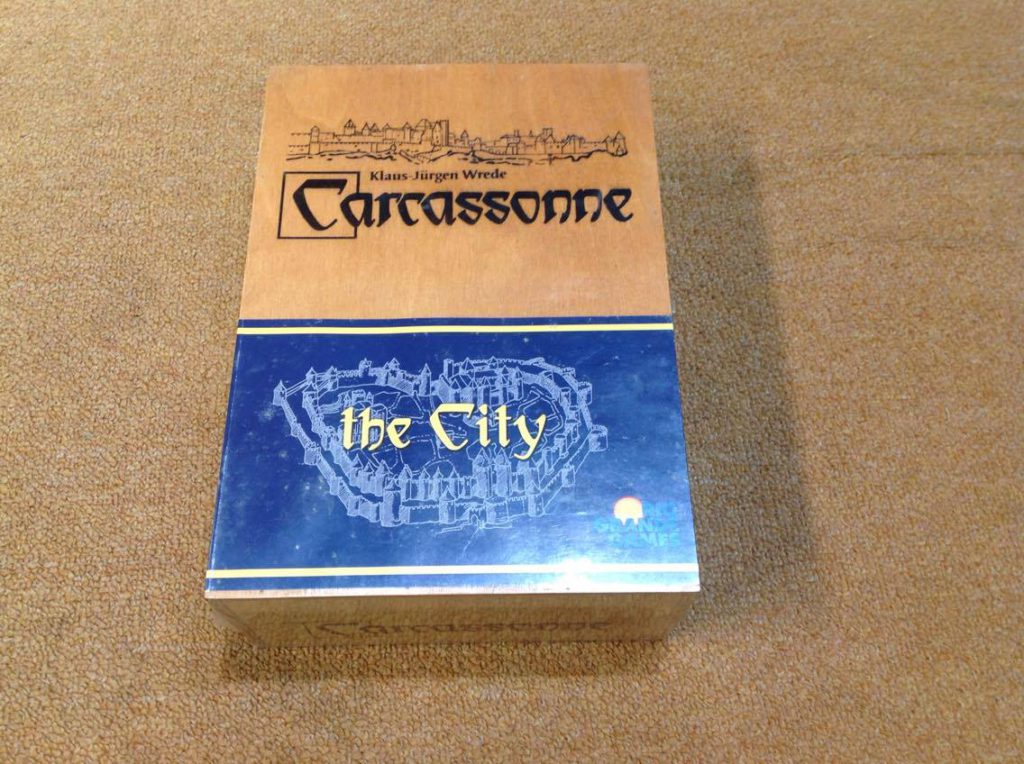 A051 – Carcassonne The City
Carcassonne The City (Collectors Wooden Box) [Sealed]
Starting Bid: $75.00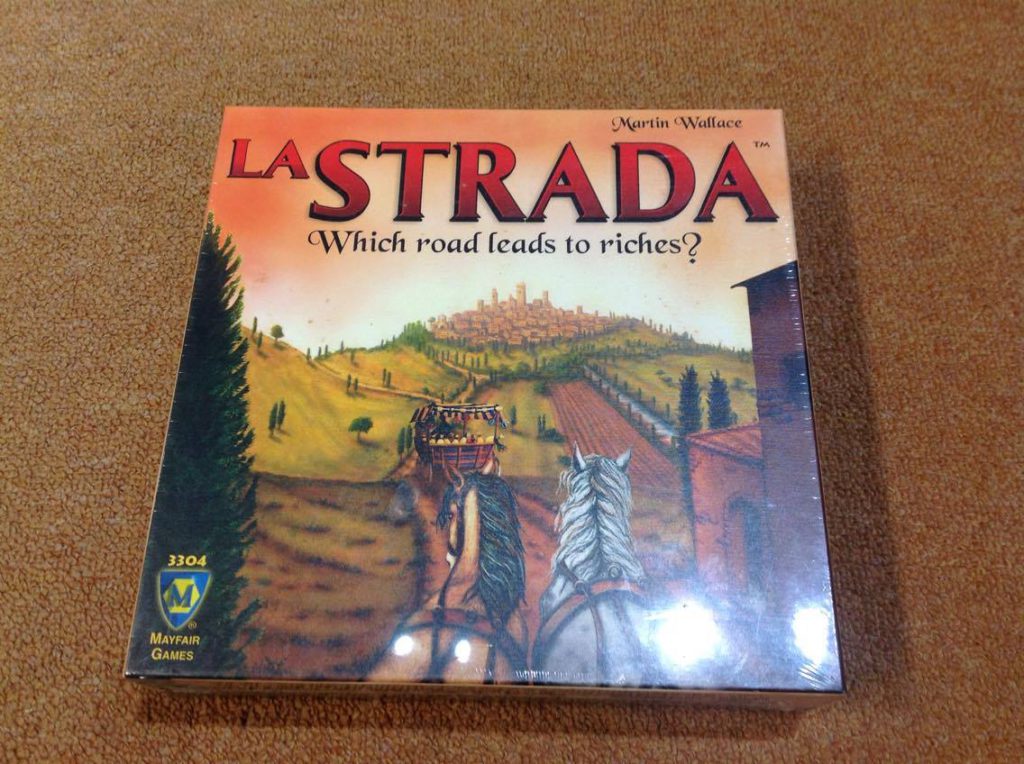 A054 – La Strada
Starting Bid: $35.00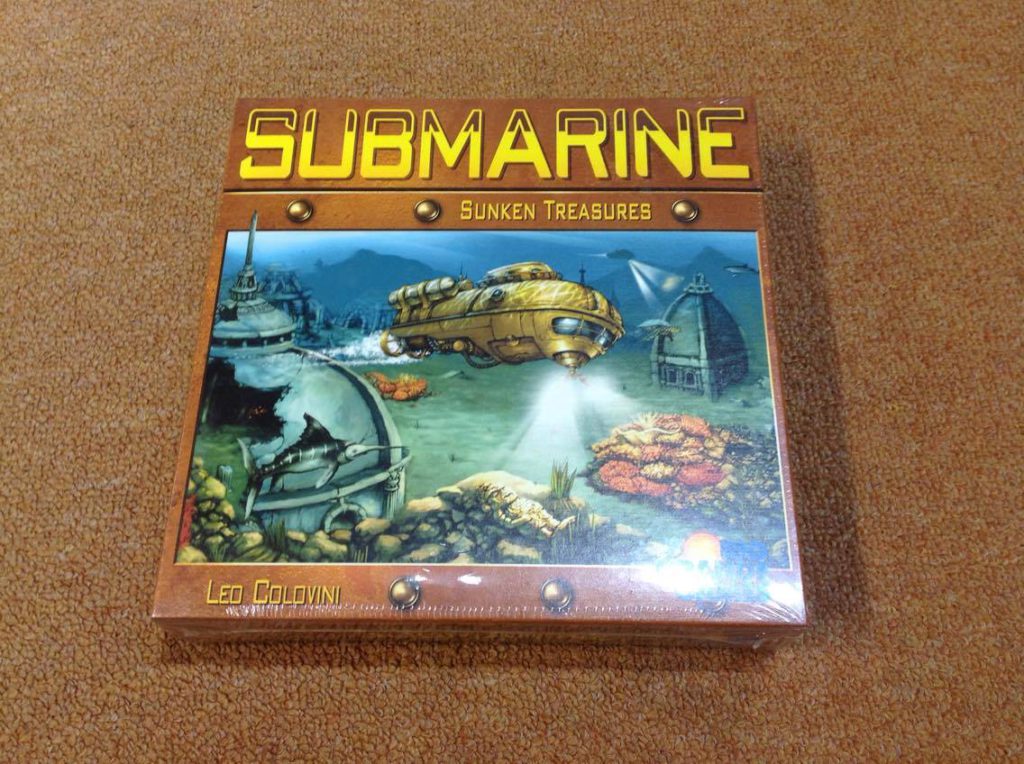 A055 – Submarine Sunken Treasures 
Starting Bid: $35.00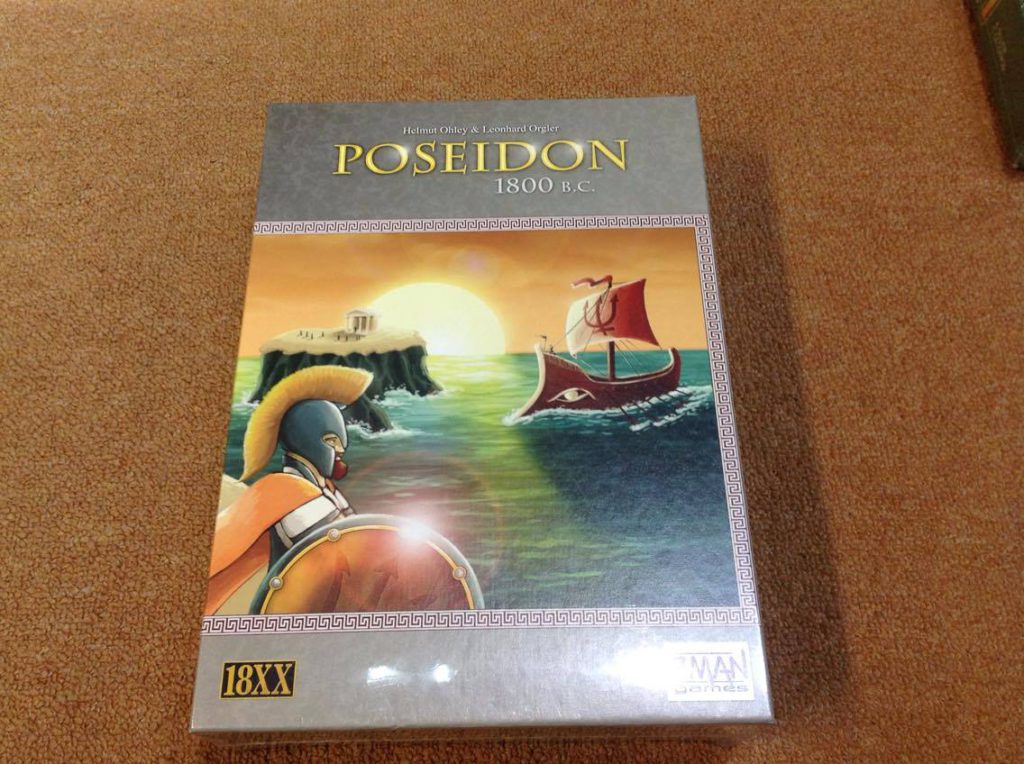 A056 – Poseidon 1800 B.C.
Starting Bid: $55.00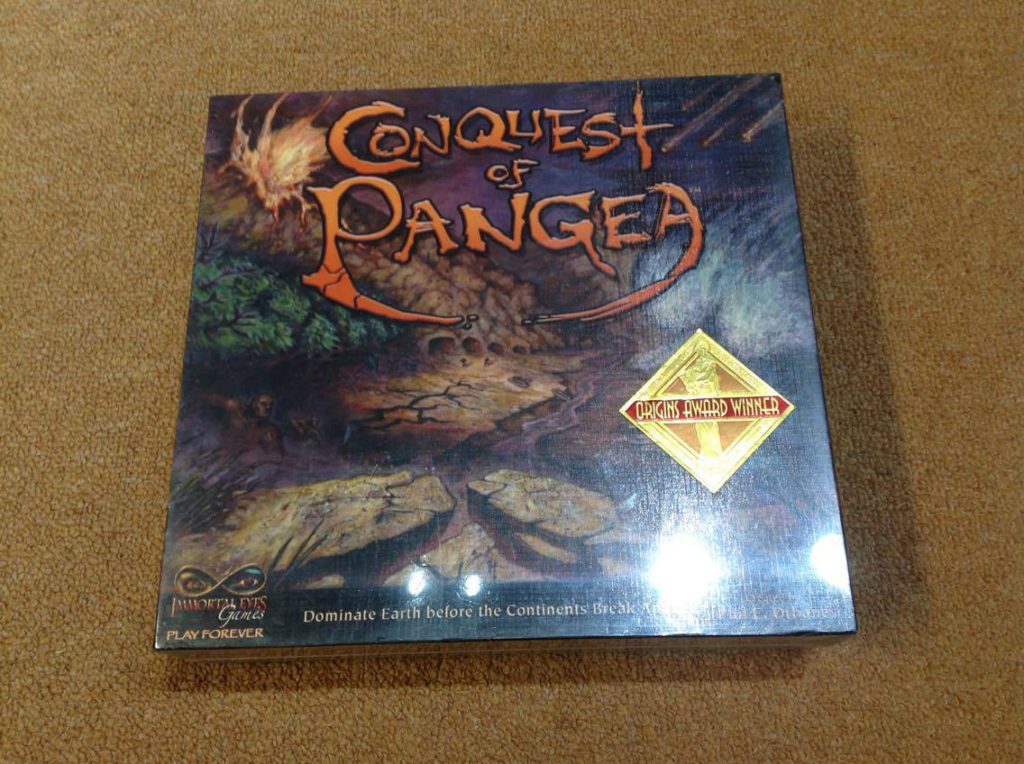 A057  – Conquest of Pangea (Origins Award Edition)
Starting Bid: $35.00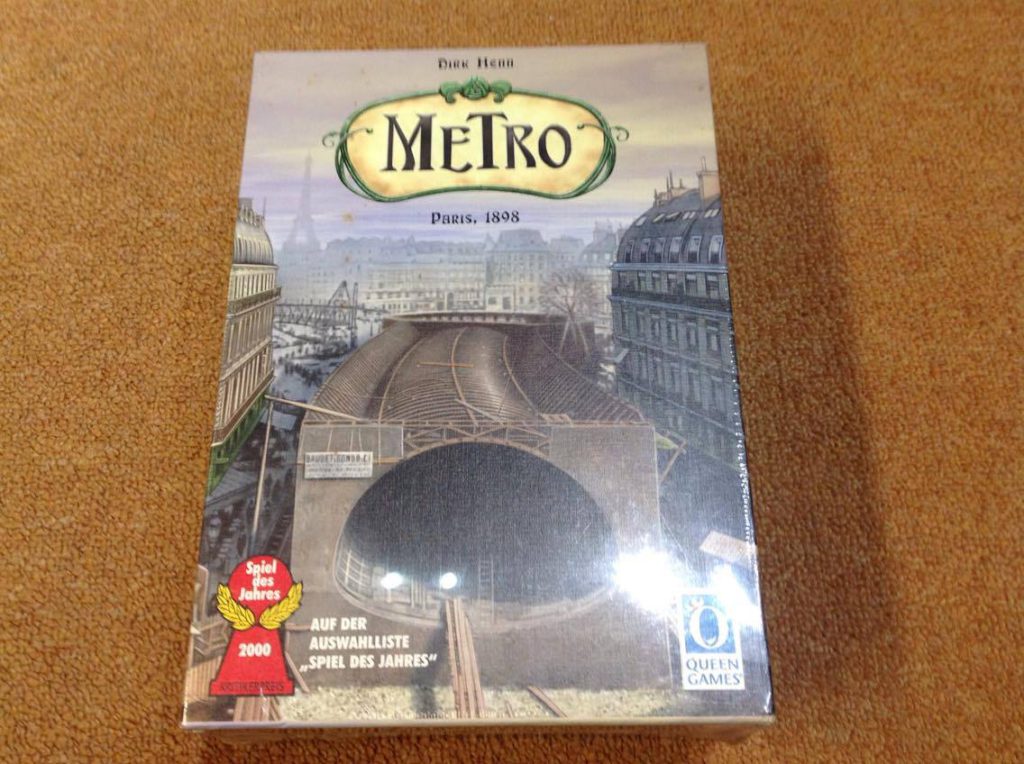 A058 – Metro
Starting Bid: $40.00

A061 – Lift Off! Get Me Off This Planet!
Starting Bid: $40.00

A063 – New Salem
New Salem with Game Trayz Flocked Insert and Dragon Shield Perfect Fit Sleeves
Starting Bid: $40.00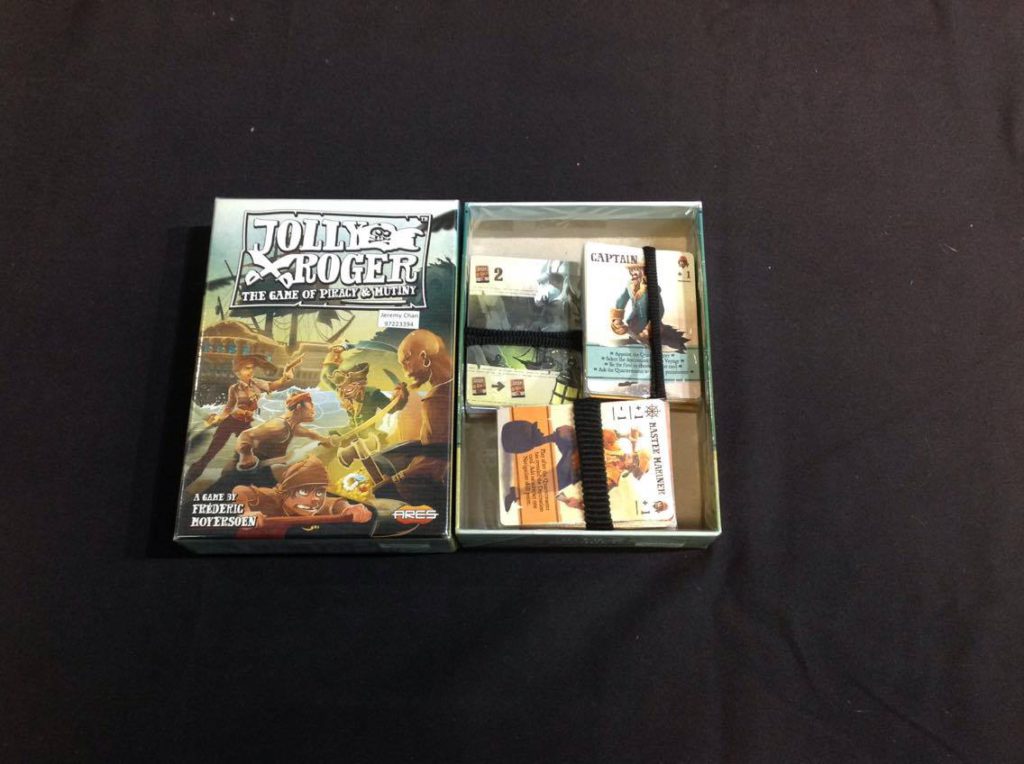 A060 – Jolly Rogers: The Game of Piracy & Mutiny
Starting Bid:  $25.00
 
A066 – Sentinels of the Multiverse
Sentinels of the Multiverse
Rook City & Infernal Relics
Vengeance
Wrath of the Cosmos
Shattered Timelines
Silver Gulch Promo Expansion
Starting Bid:  $200.00

A067 – Tail Feathers
Starting Bid:  $80.00


A074 – Chaosmos
Starting Bid:  $20.00

A075 – Runebound Second Edition
Runebound 2nd Edition
Island of Dread
Sands of Al-Kalim
Crown of the Elder Kings
The Scepter of Kyros
Avatars of Kelnon
Starting Bid:  $100.00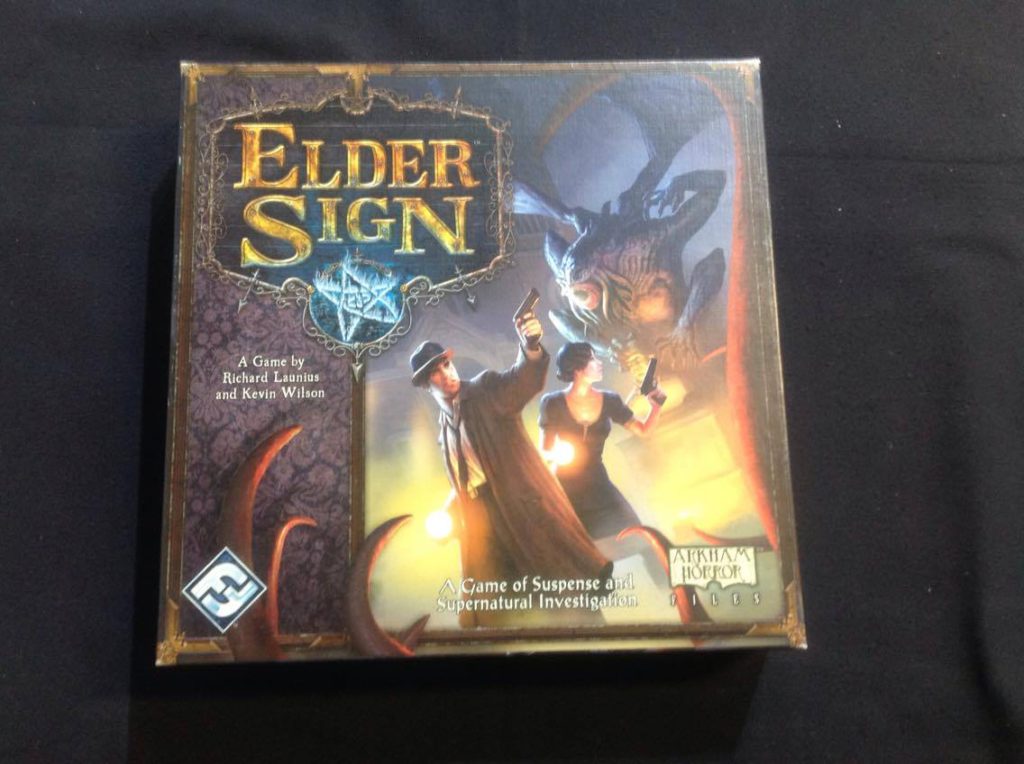 A076 – Elder Sign
Starting Bid:  $10.00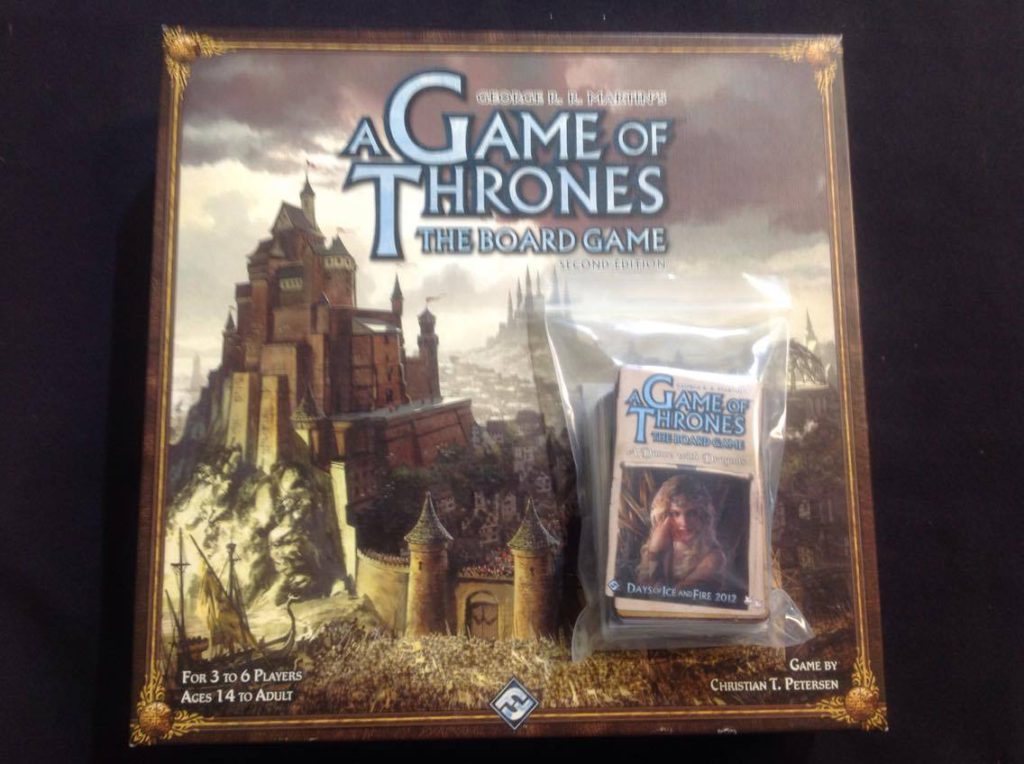 A077 – A Game of Thrones: The Board Game
Game of Thrones Board Game (Sleeved)
A Dance with Dragons Expansion
Starting Bid:  $10.00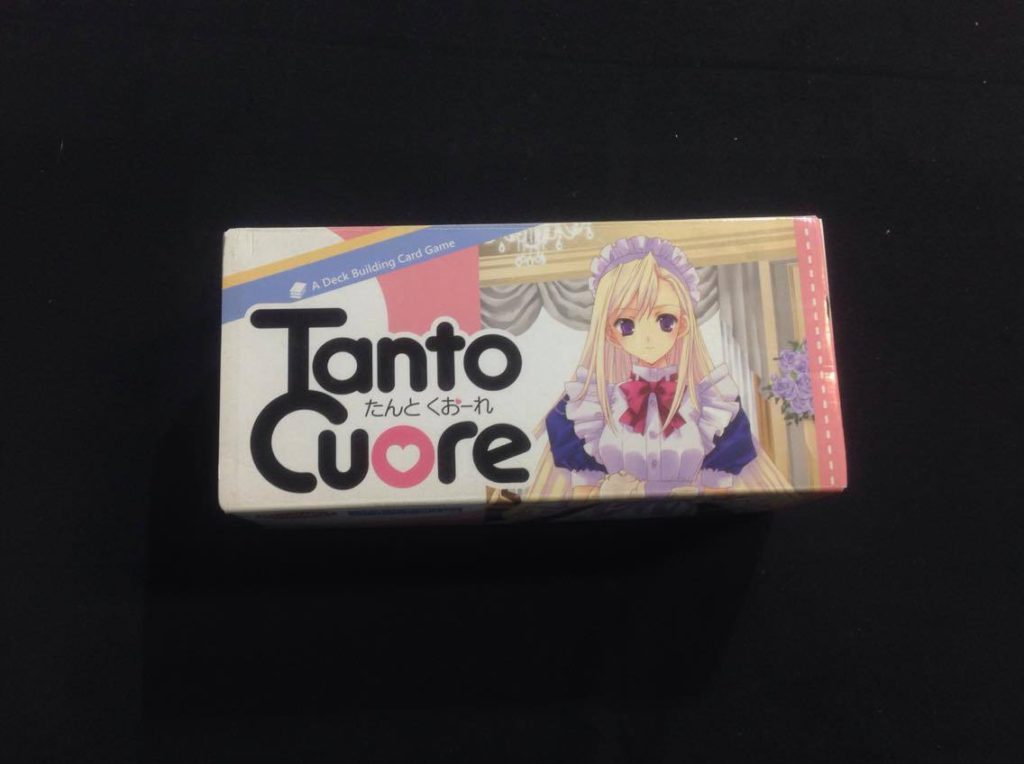 A078 – Tanto Cuore
Starting Bid:  $10.00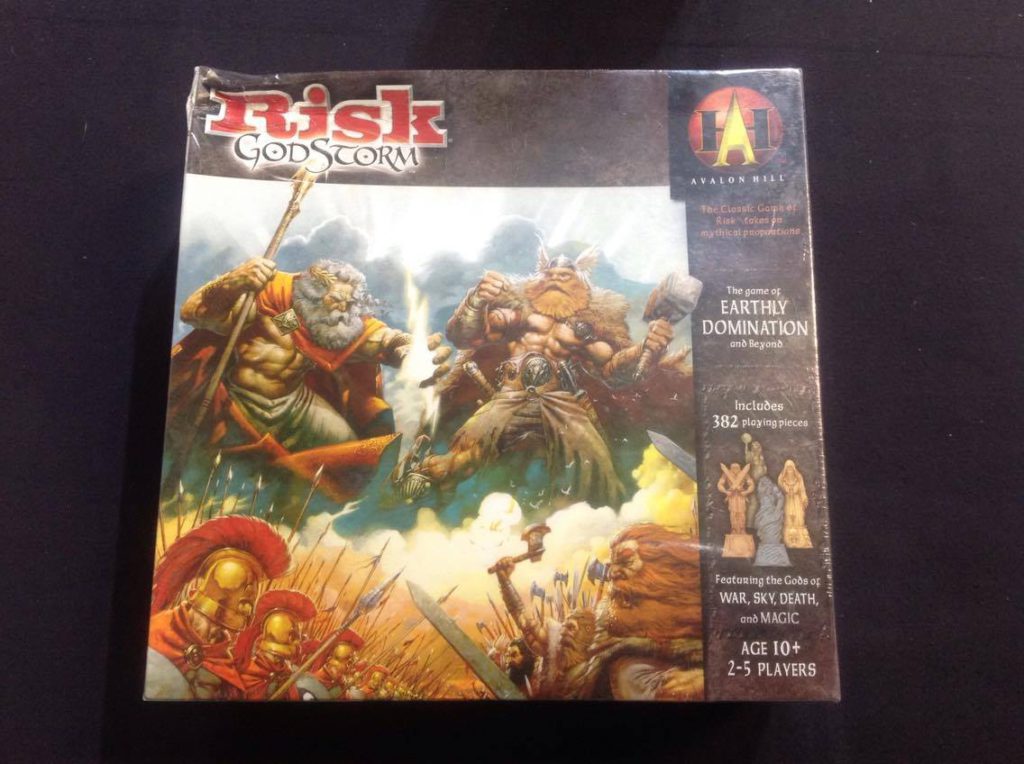 A079 – Risk: God Storm
Box Dented
Starting Bid:  $10.00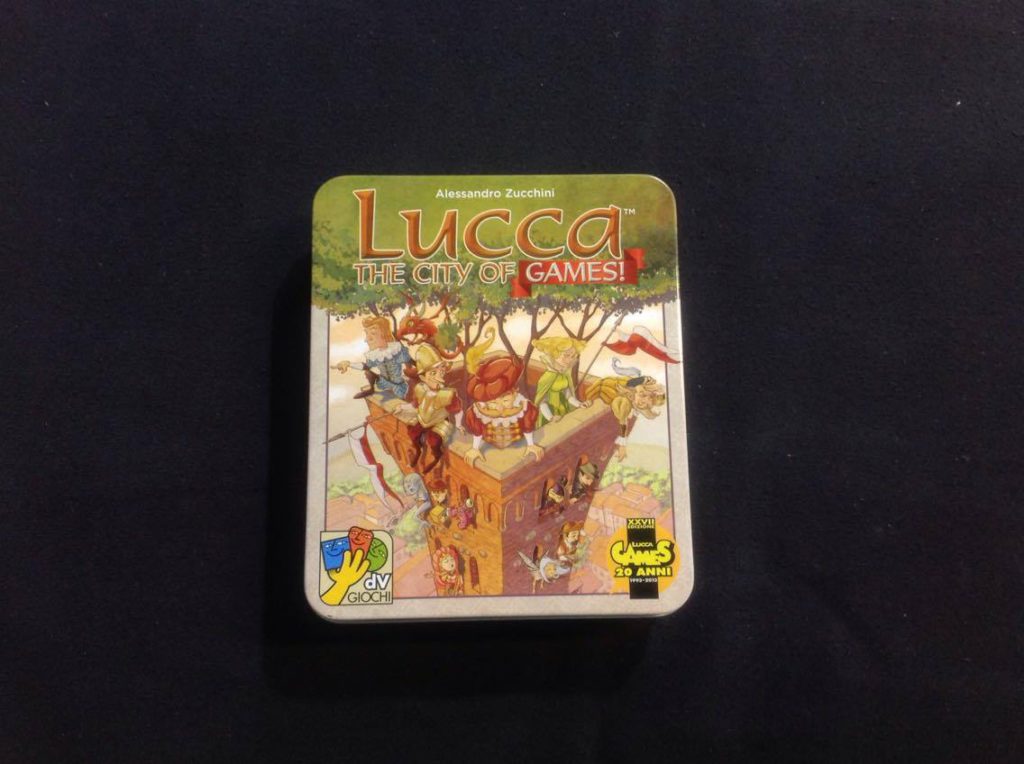 A080 – Lucca: City of Games
Starting Bid:  $10.00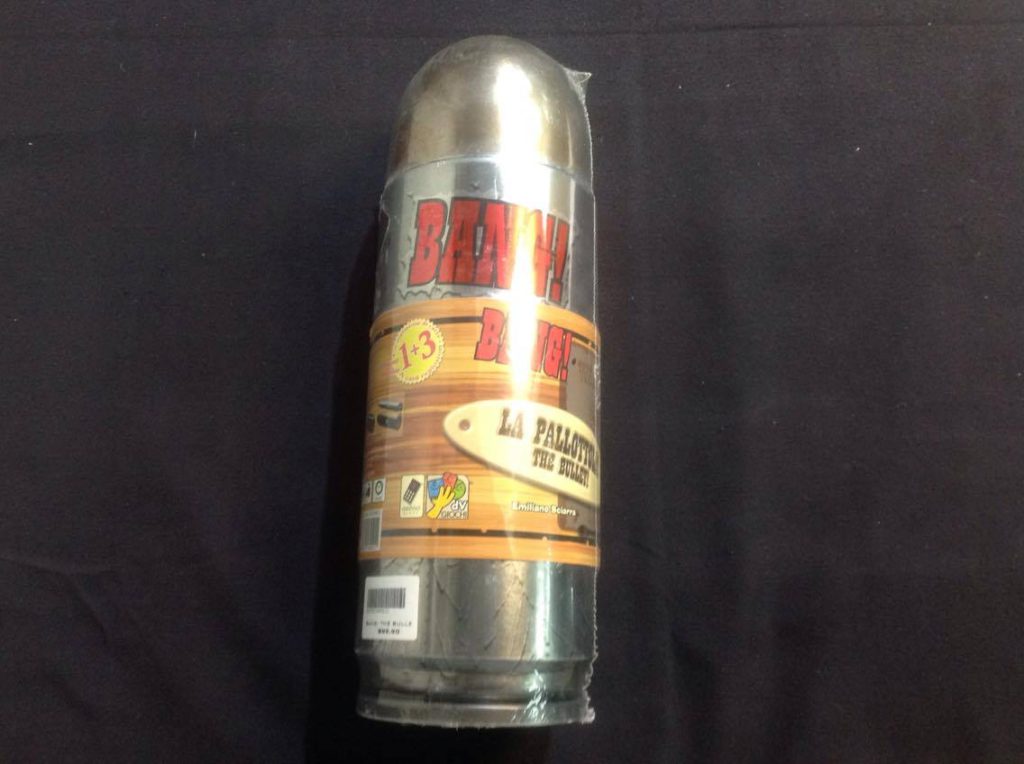 A081 – Bang The Bullet
Starting Bid:  $10.00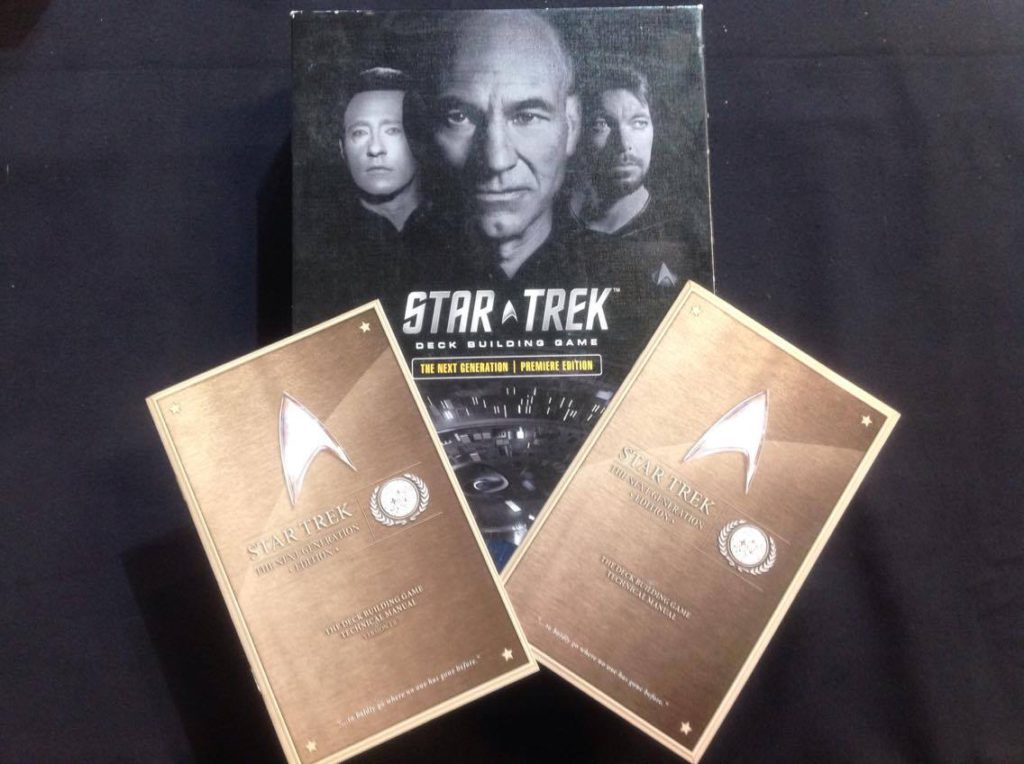 A082 – Star Trek: The Deckbuilding Game
The Next Generation
The Next Phase Expansion
(Combined into a single box)
Starting Bid:  $20.00

A083 – Murder City
Sleeved
Starting Bid:  $10.00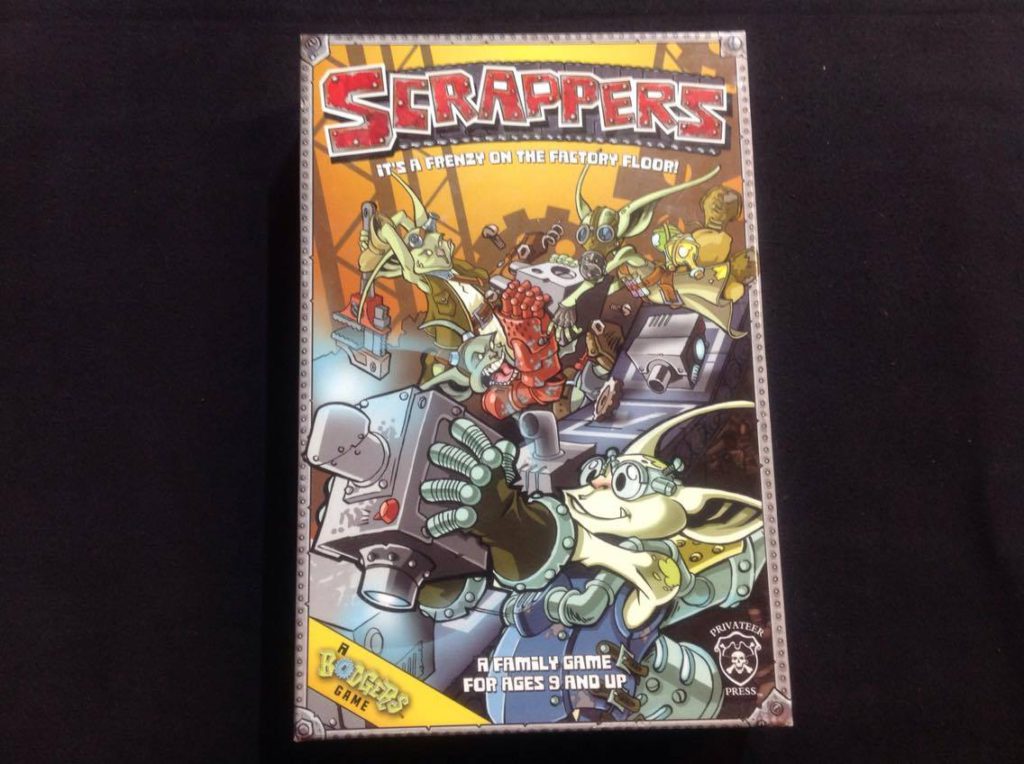 A084  – Scrappers
Sleeved
Starting Bid:  $10.00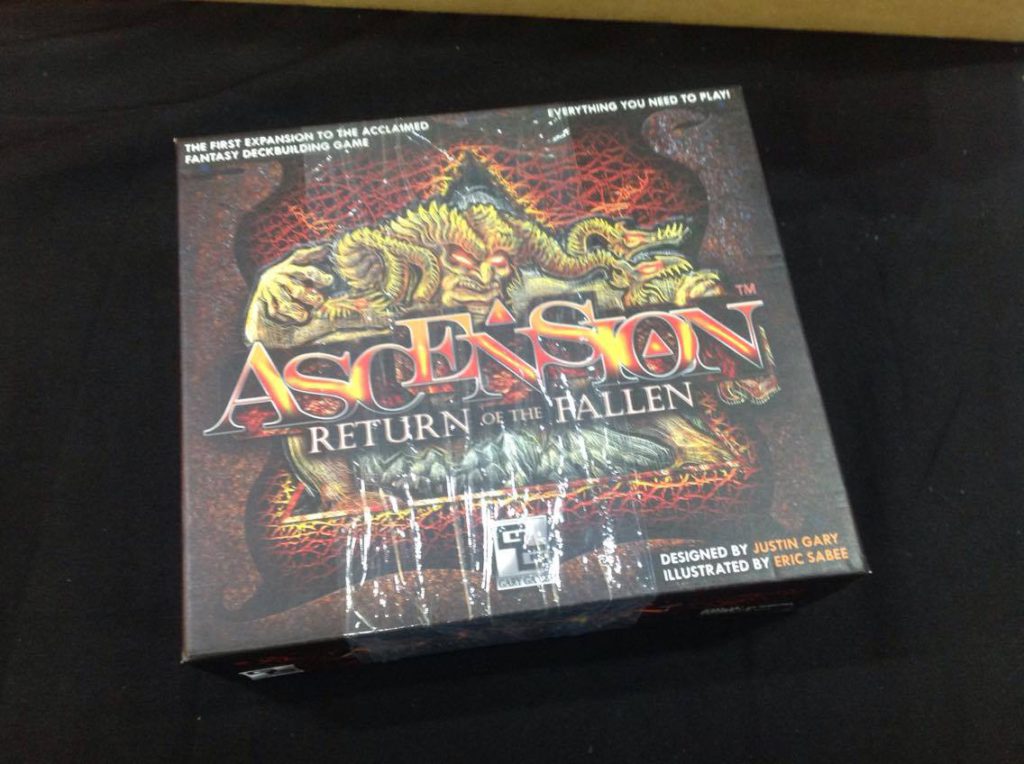 A089 – Ascension Deck Building Game
Apprentice Edition & Return of the Fallen Combined Box
Sleeved
Starting Bid: $10.00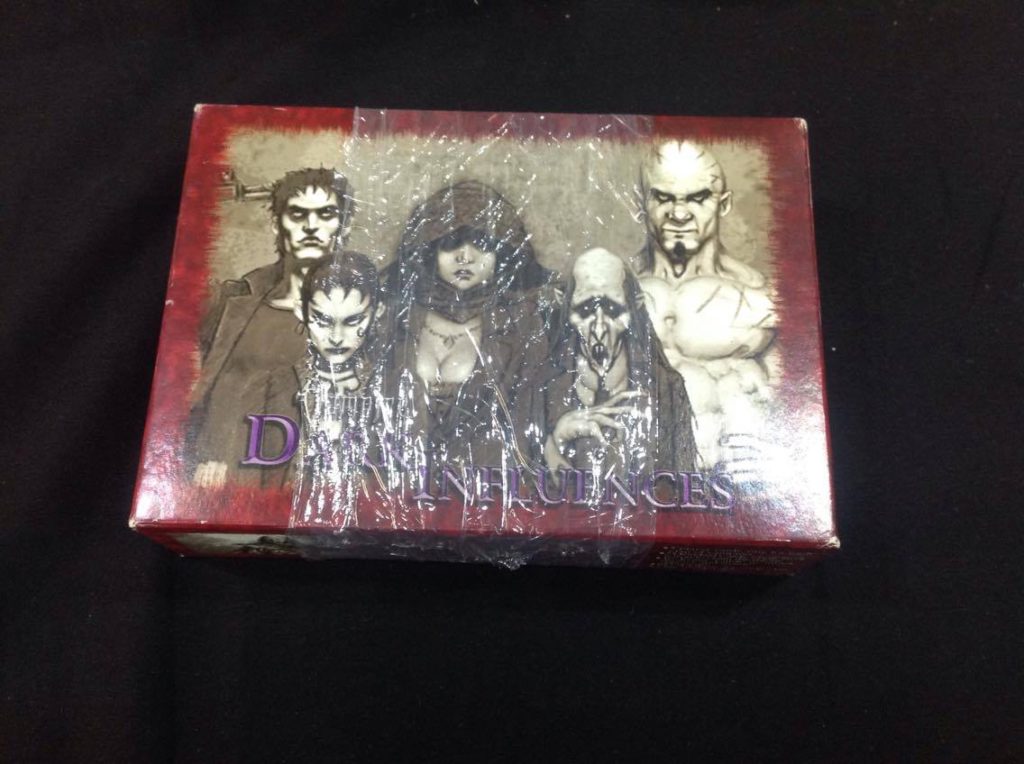 A090 – Dark Influence!
Starting Bid: $10.00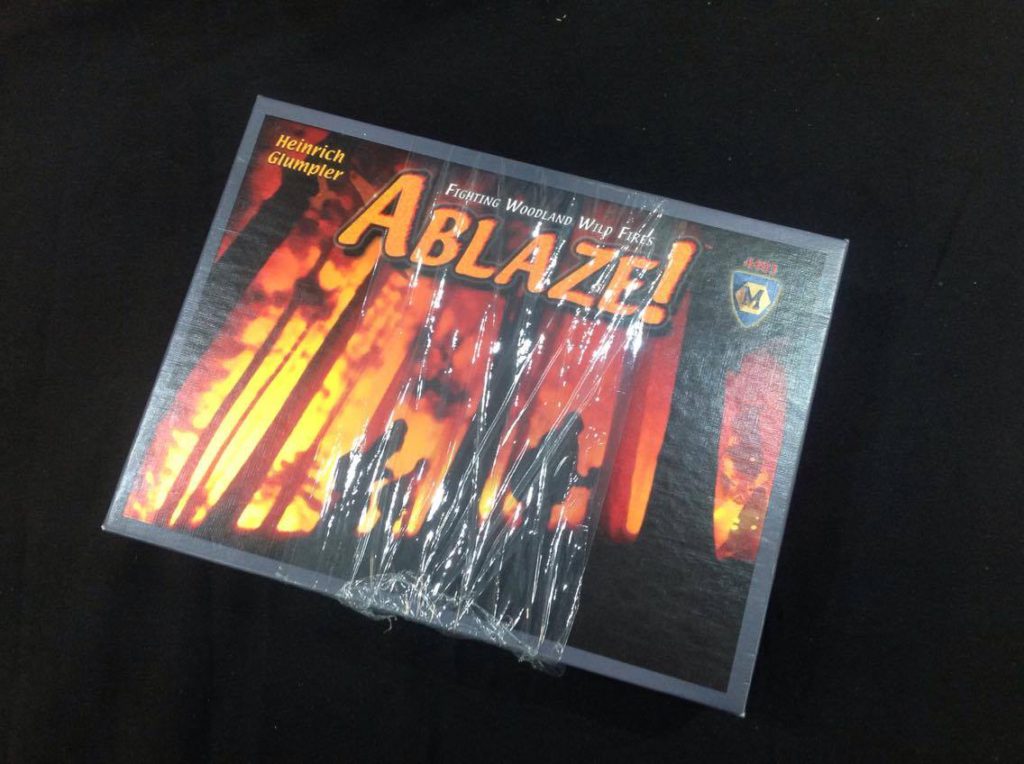 A091 – Ablaze!
Starting Bid: $10.00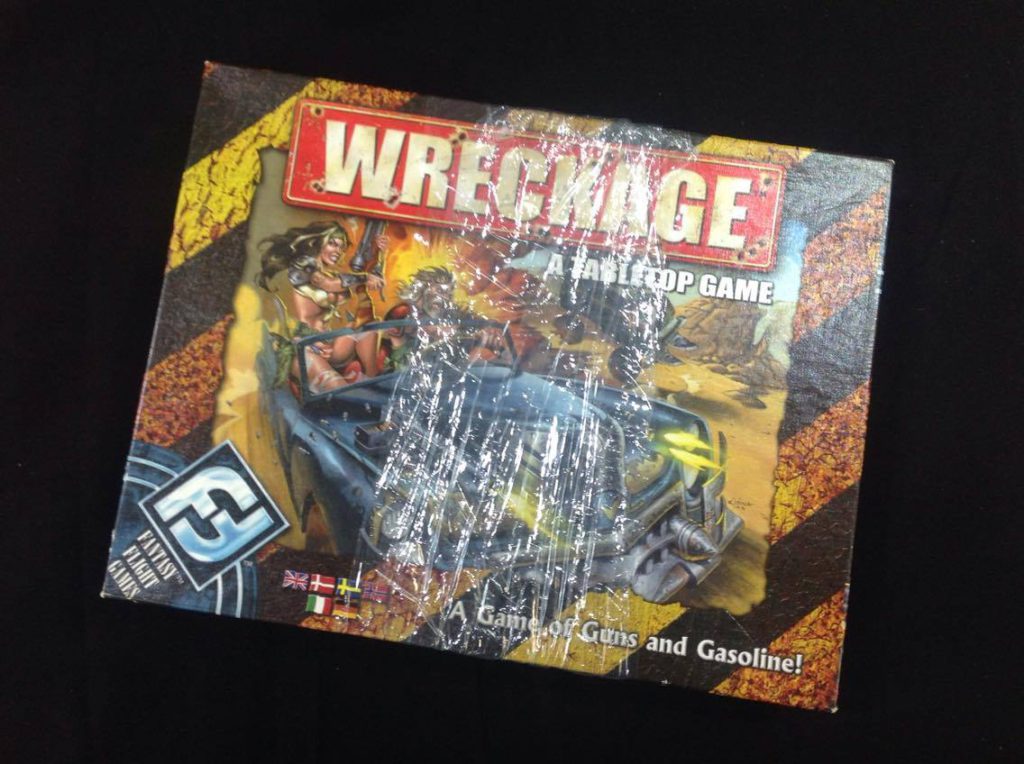 A092 – Wreckage – A Game of Guns and Gasoline
Starting Bid: $10.00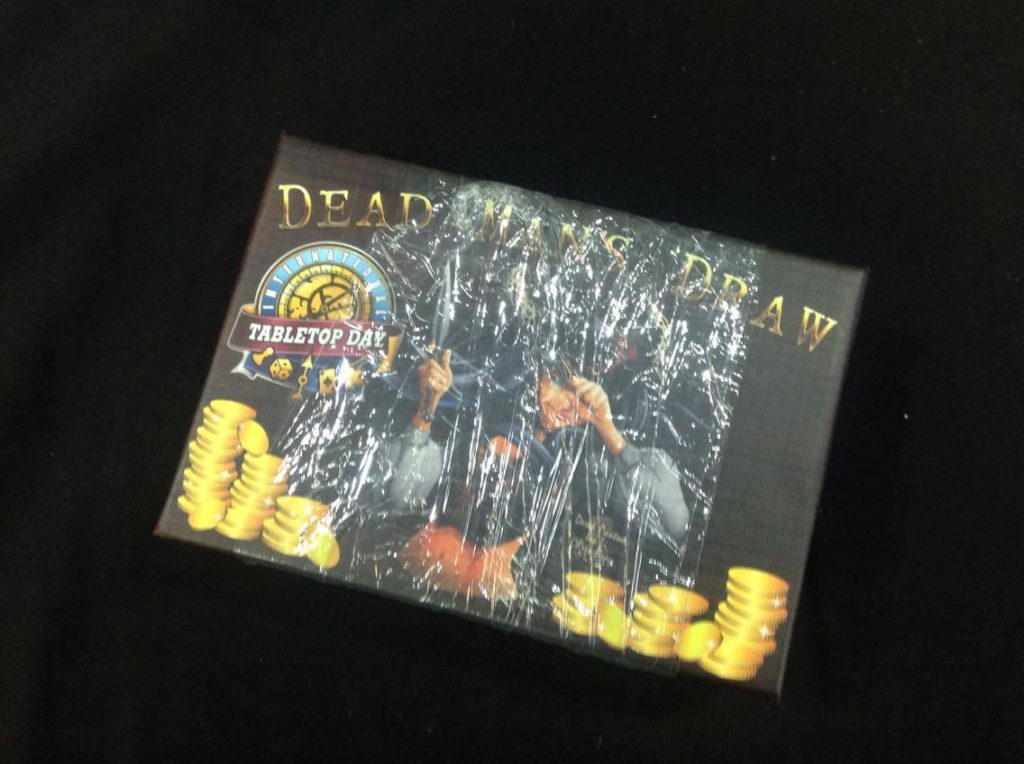 A094 – Dead Man's Draw
Dead Man's Draw – Tabletop Day Edition
Starting Bid: $15.00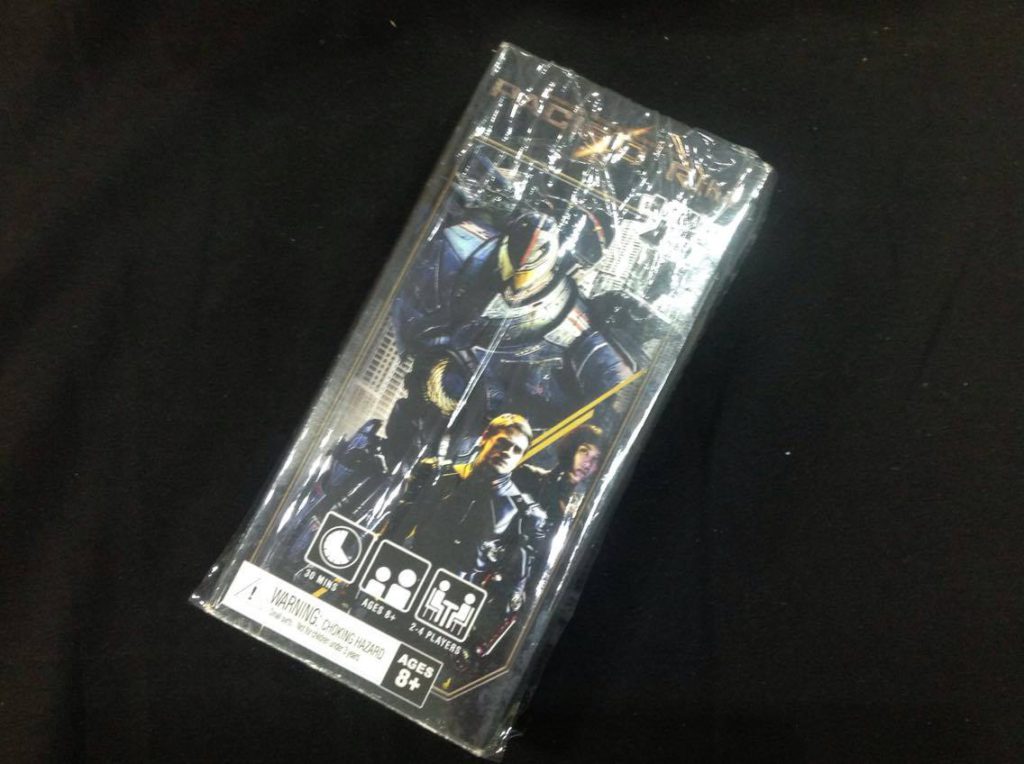 A095 – Pacific Rim Card Game
Starting Bid: $5.00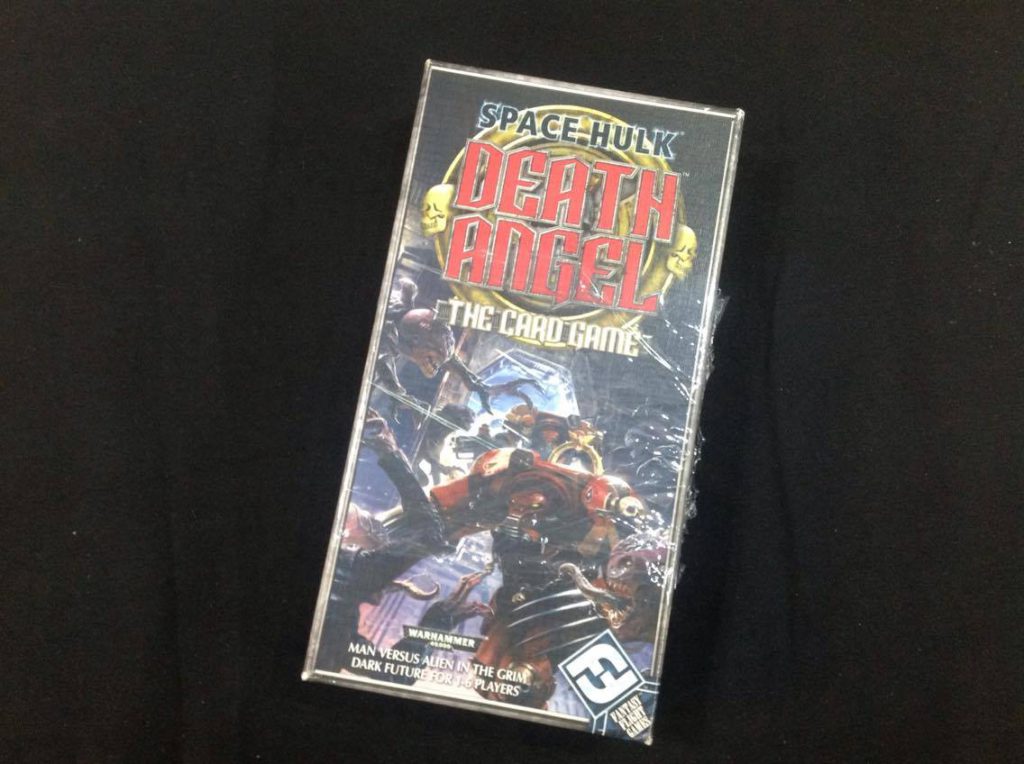 A096  – Space Hulk Death Angel Card Game
Sleeved
Starting Bid:  $15.00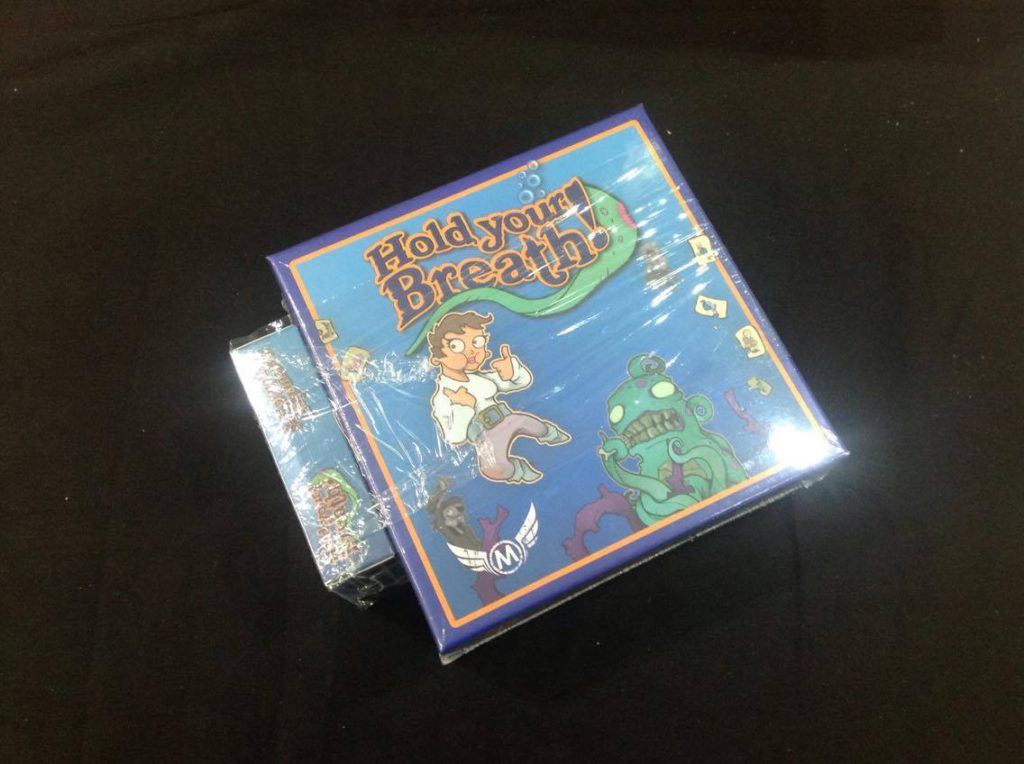 A097  – Hold Your Breath
Hold Your Breath! Card Game
Hold Your Breath! 5-6 Player Expansion
Starting Bid:  $30.00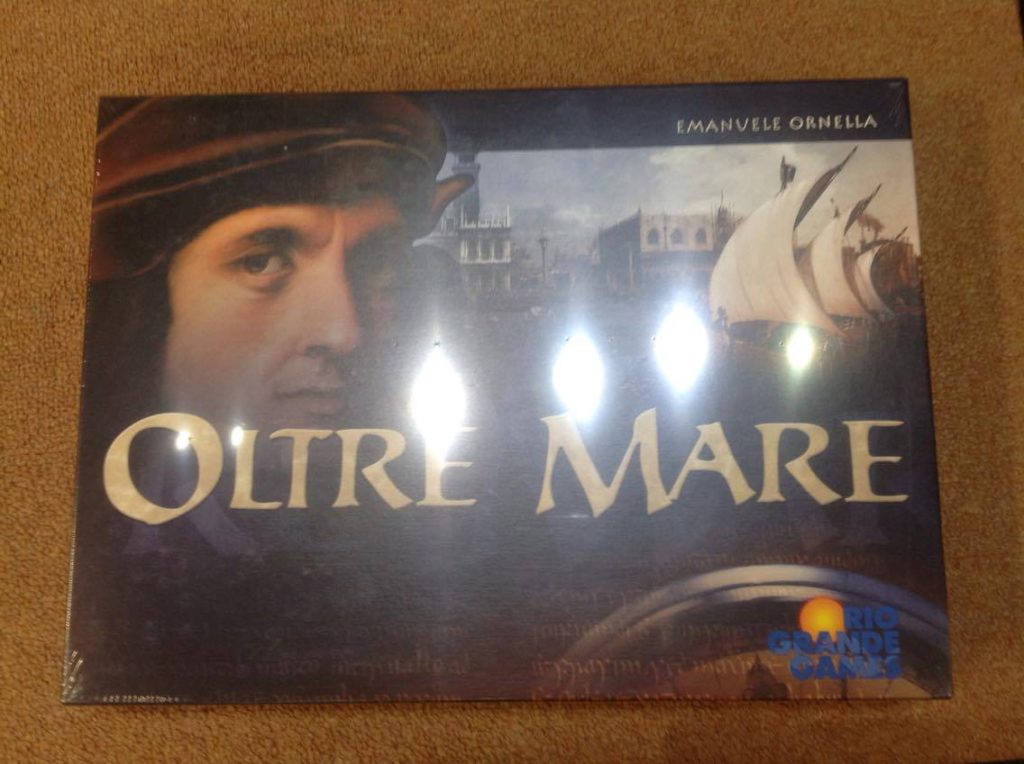 A104  – Oltre Mare
Starting Bid:  $30.00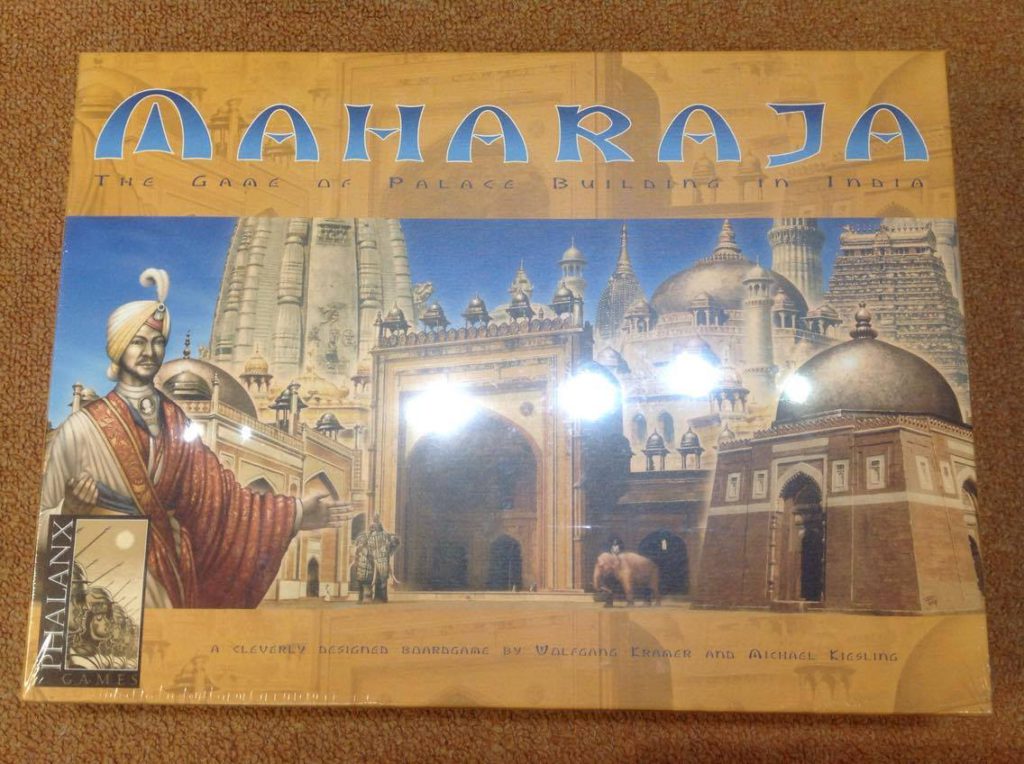 A105  – Maharaja
Starting Bid:  $40.00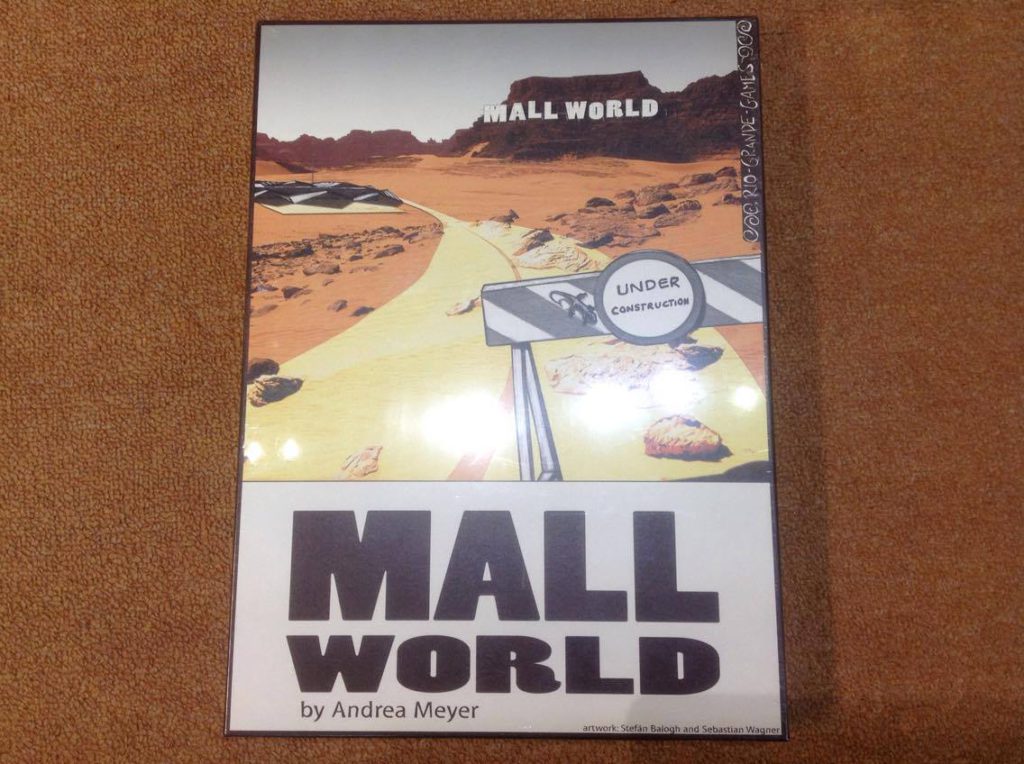 A106  – Mall World
Starting Bid:  $28.00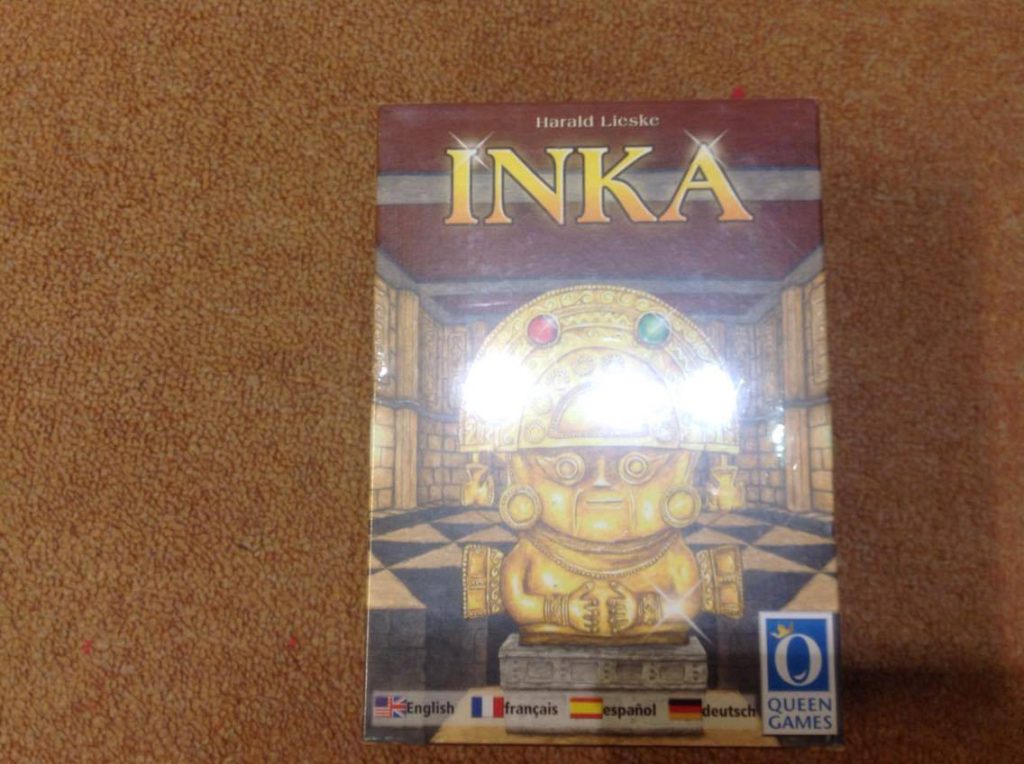 A107  – Inka
Starting Bid:  $20.00

A108  – Fjords
Starting Bid:  $18.00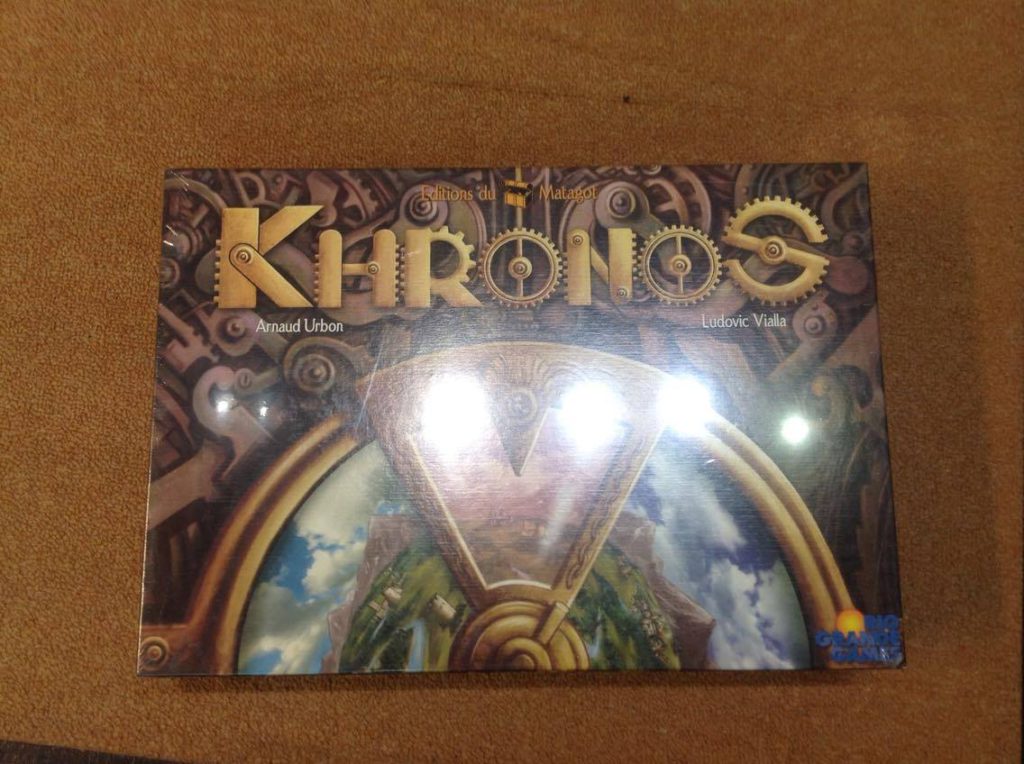 A109 – Khronos
Starting Bid:  $48.00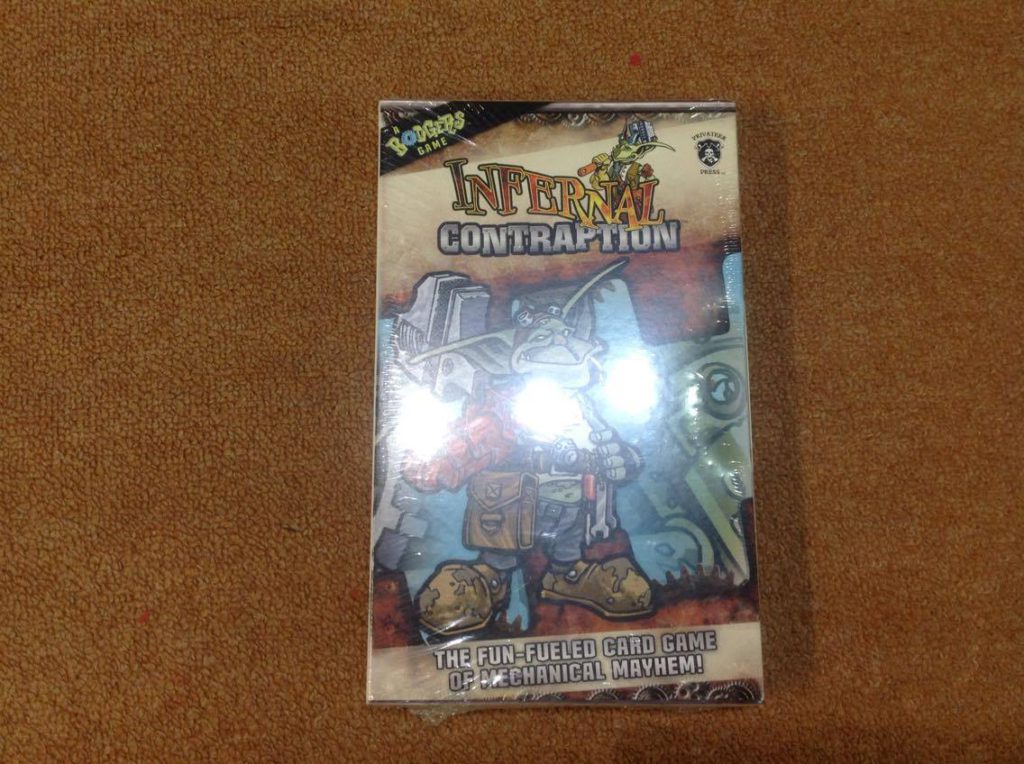 A110 – Infernal Contraption
Starting Bid:  $48.00

A111 – Venezia
Starting Bid:  $35.00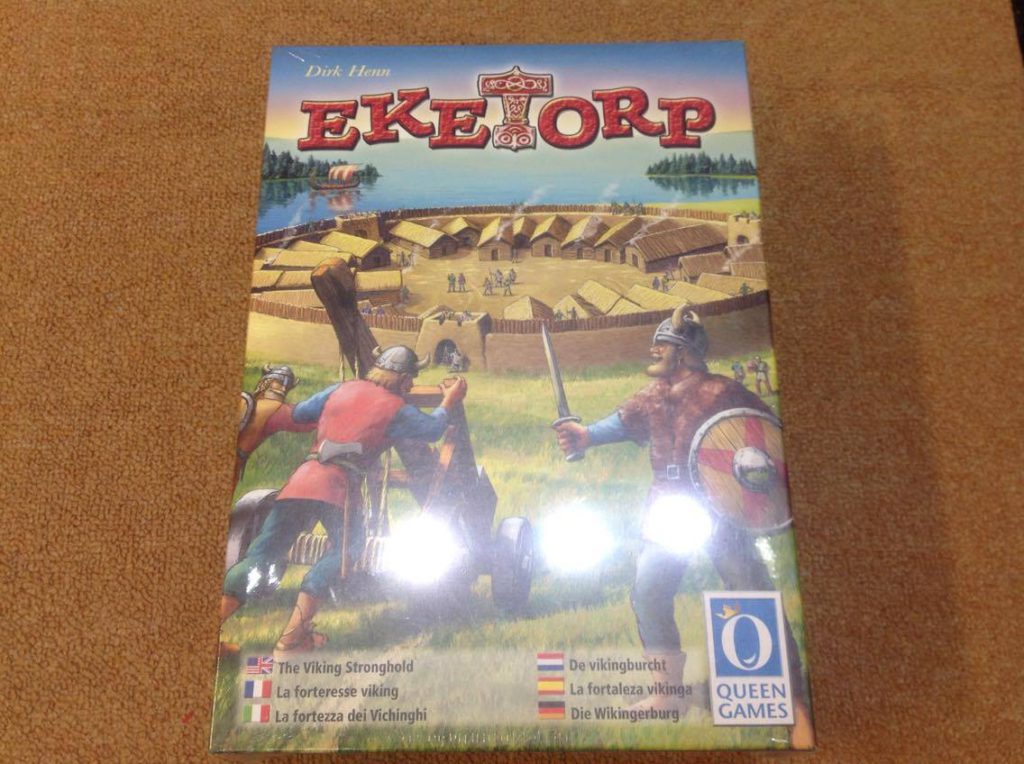 A112 – Eketorp
Starting Bid:  $50.00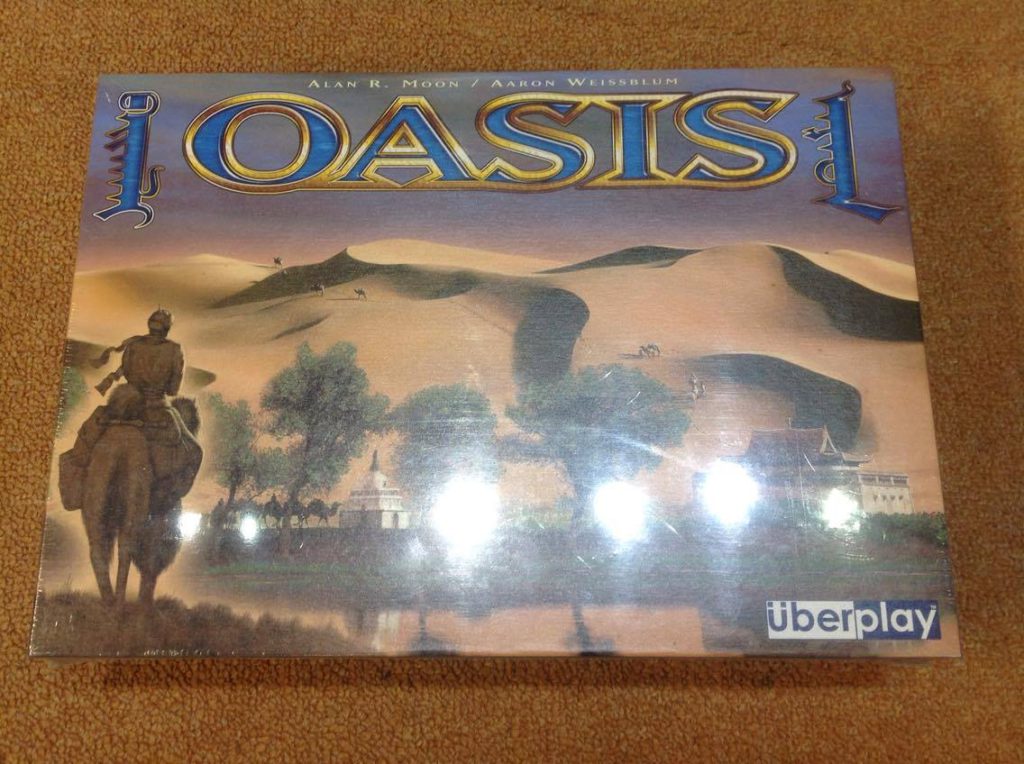 A113 – Oasis
Starting Bid: $30.00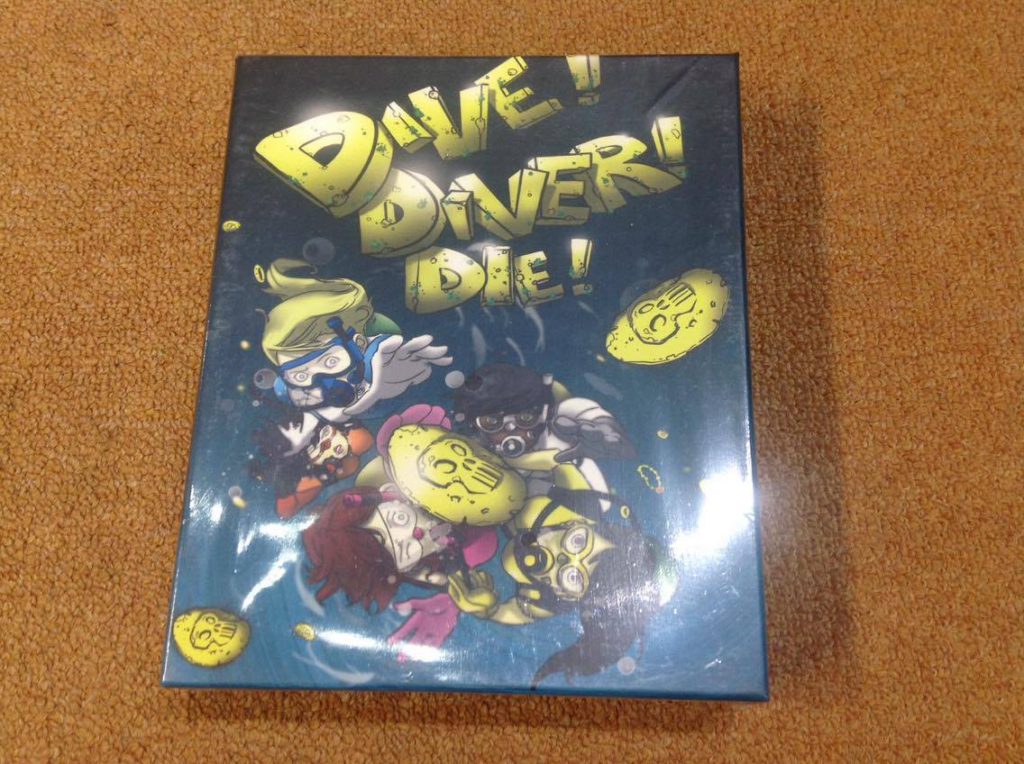 A114 – Dive Diver Die
Starting Bid: $45


A115 – F3
Starting Bid: $20.00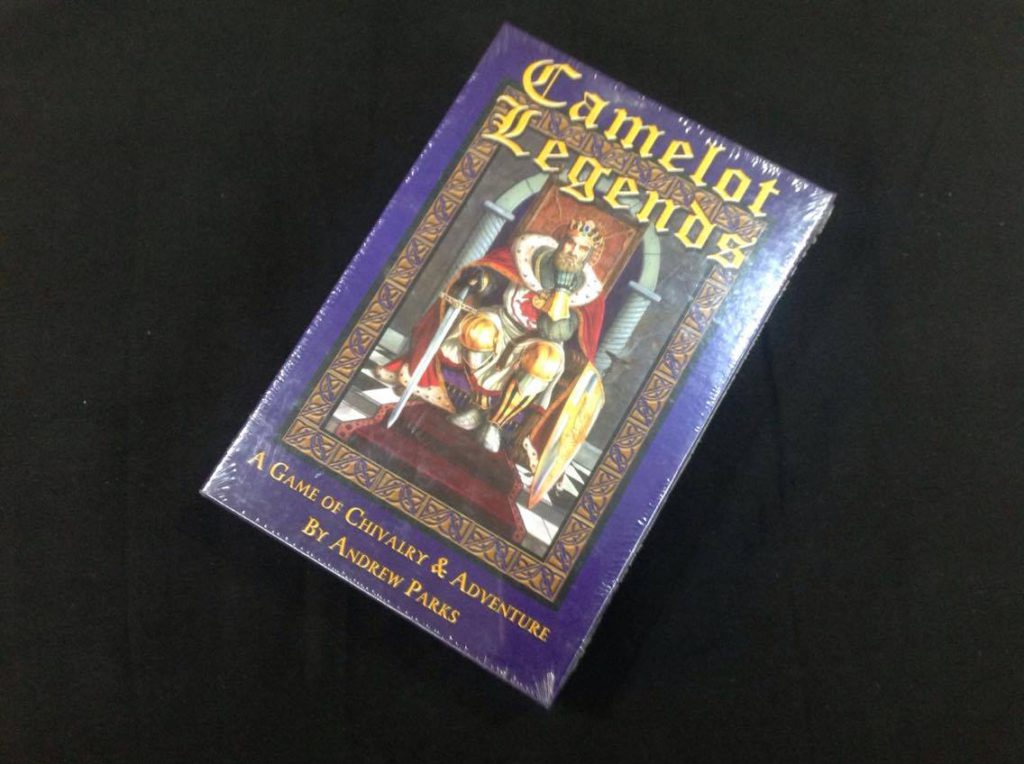 A117 – Camelot Legends
Starting Bid: $35.00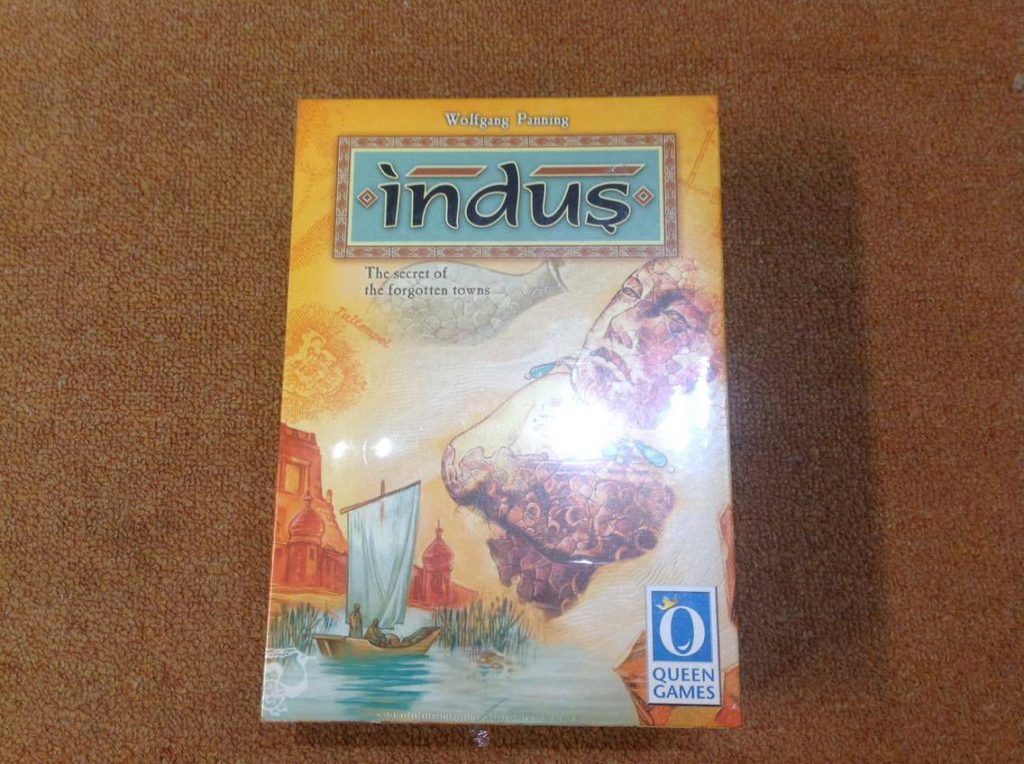 A118 – Indus
Starting Bid: $20.00

A119  – Ascension Deck Building Game
Ascension Return of the Fallen
Ascension Immortal Heroes
Starting Bid:  $30.00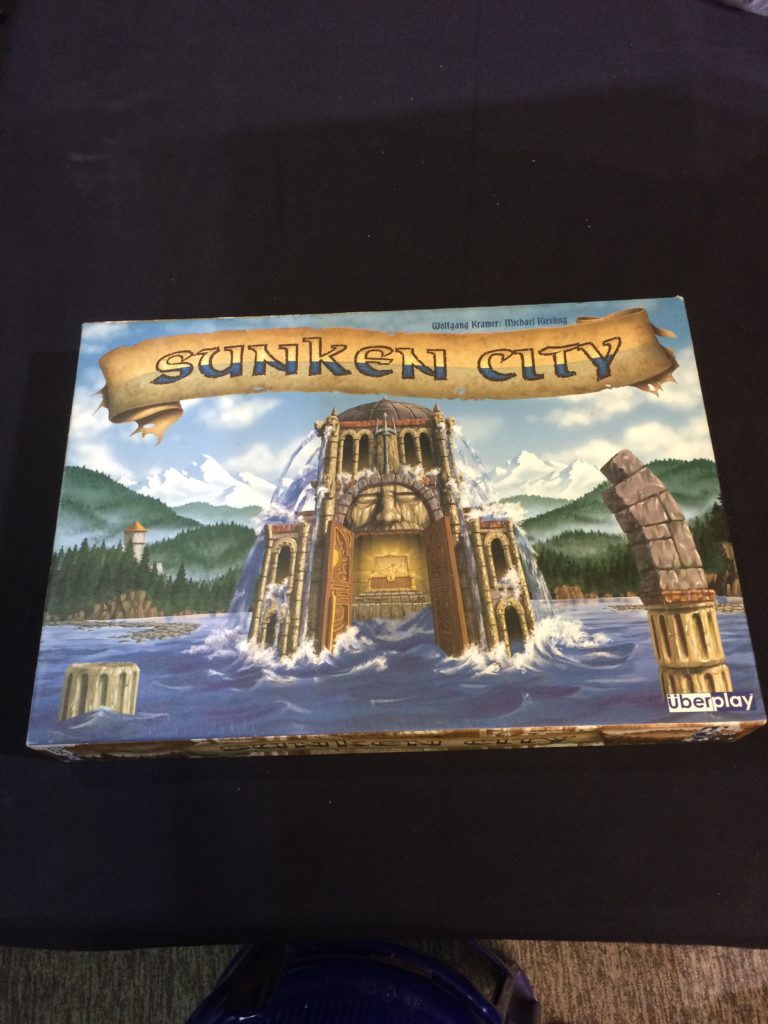 A120  – Sunken City
Starting Bid:  $20.00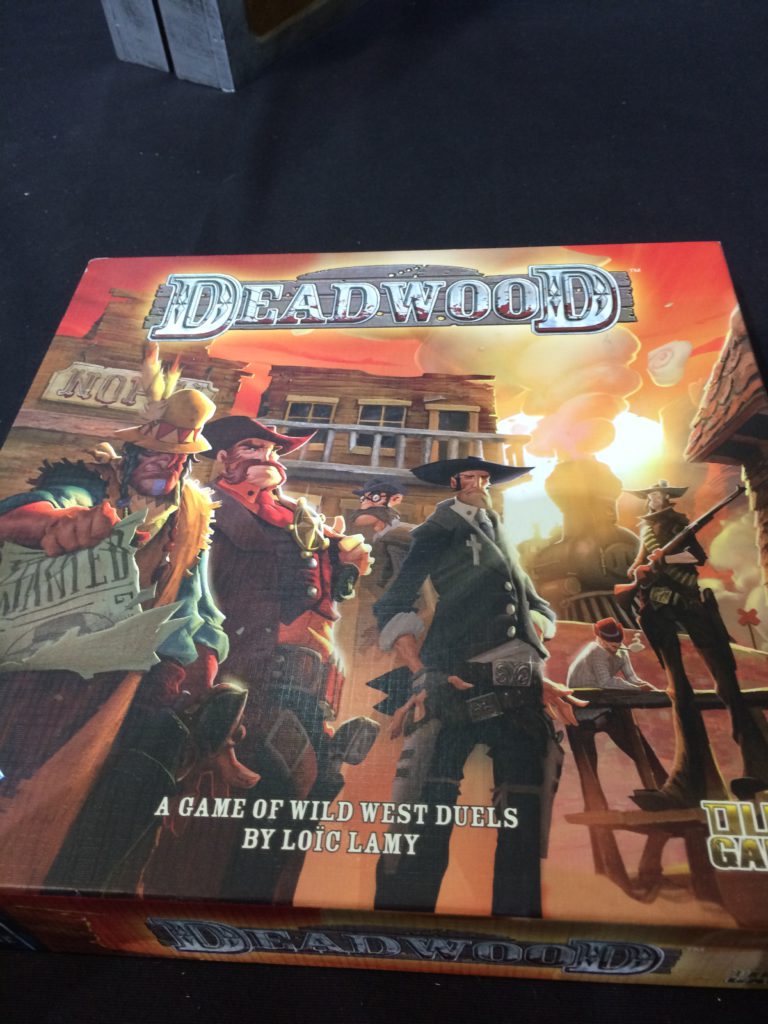 A129  – Deadwood
Starting Bid:  $30.00

A150  – Cards Against Humanity
CARDS AGAINST HUMANITY
THE BIGGER, BLACKER BOX – BOX EXPANSION WITH FOLLOWING CONTENTS
FIRST EXPANSION
SECOND EXPANSION
THIRD EXPANSION
FOURTH EXPANSION
FIFTH EXPANSION
SIXTH EXPANSION
HOLIDAY PACK
2012 HOLIDAY PACK
2013 PAX PRIME PACK
REJECT PACK
90S NOSTALGIA PACK
SCIENCE PACK
2014 HOLIDAY PACK
HOUSE OF CARDS PACK
Starting Bid:  $150.00

A151 – Legendary Encounters
Starting Bid:  $50.00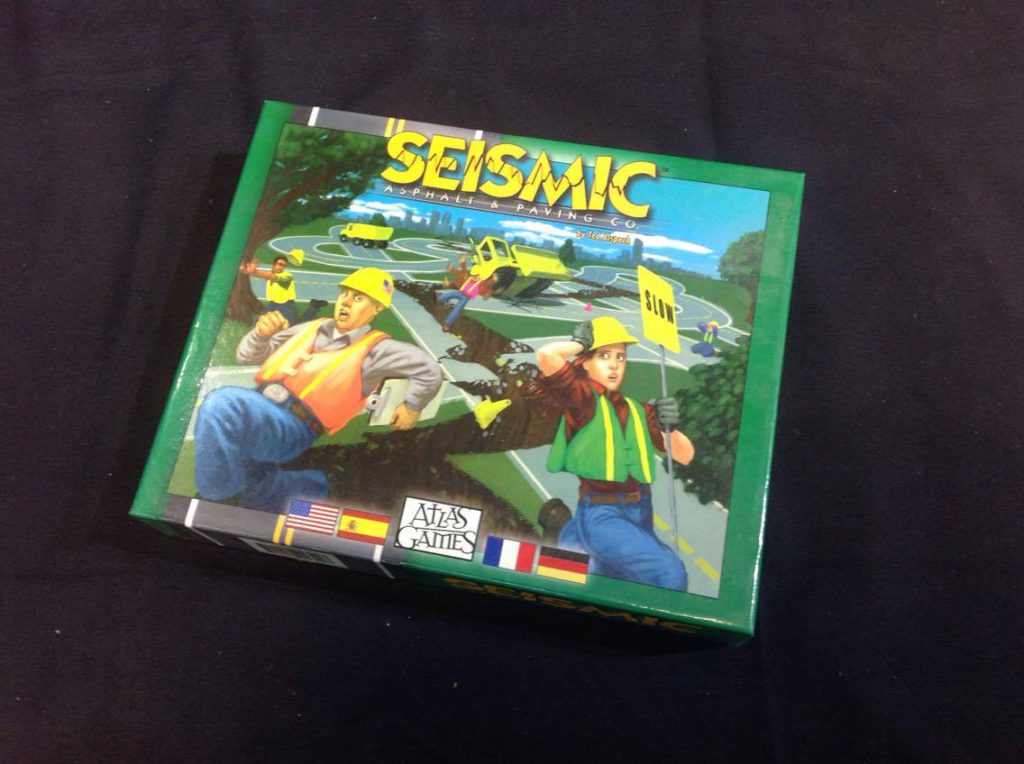 A152 – Seismic
Starting Bid:  $10.00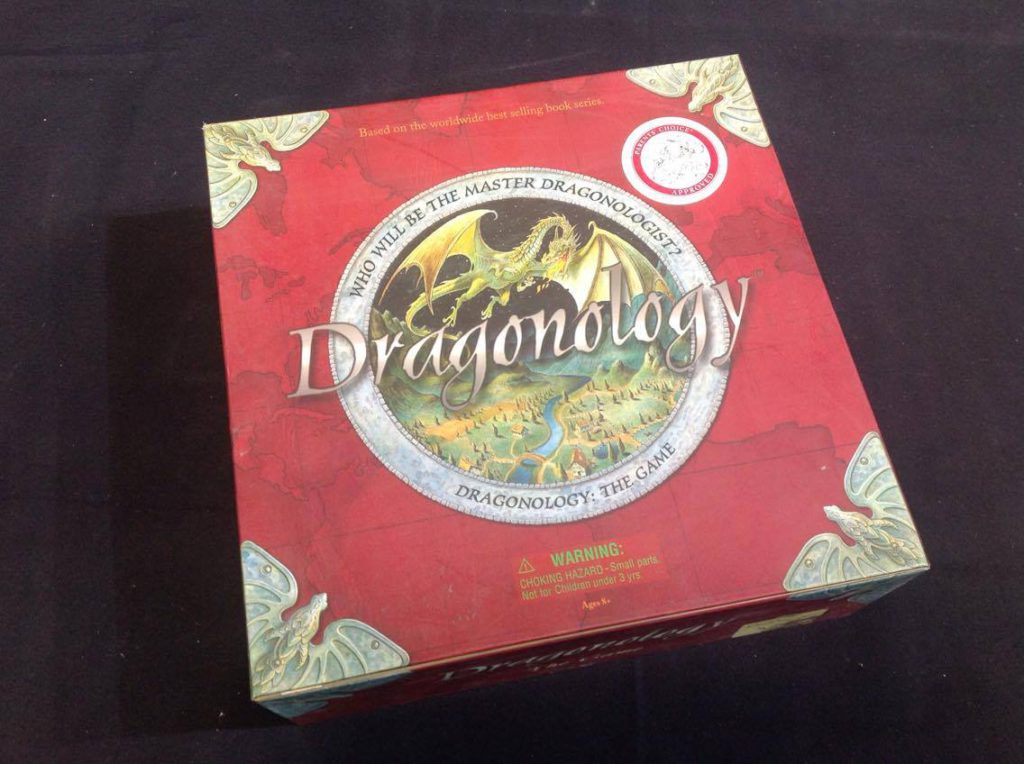 A153 – Dragonology
Starting Bid:  $20.00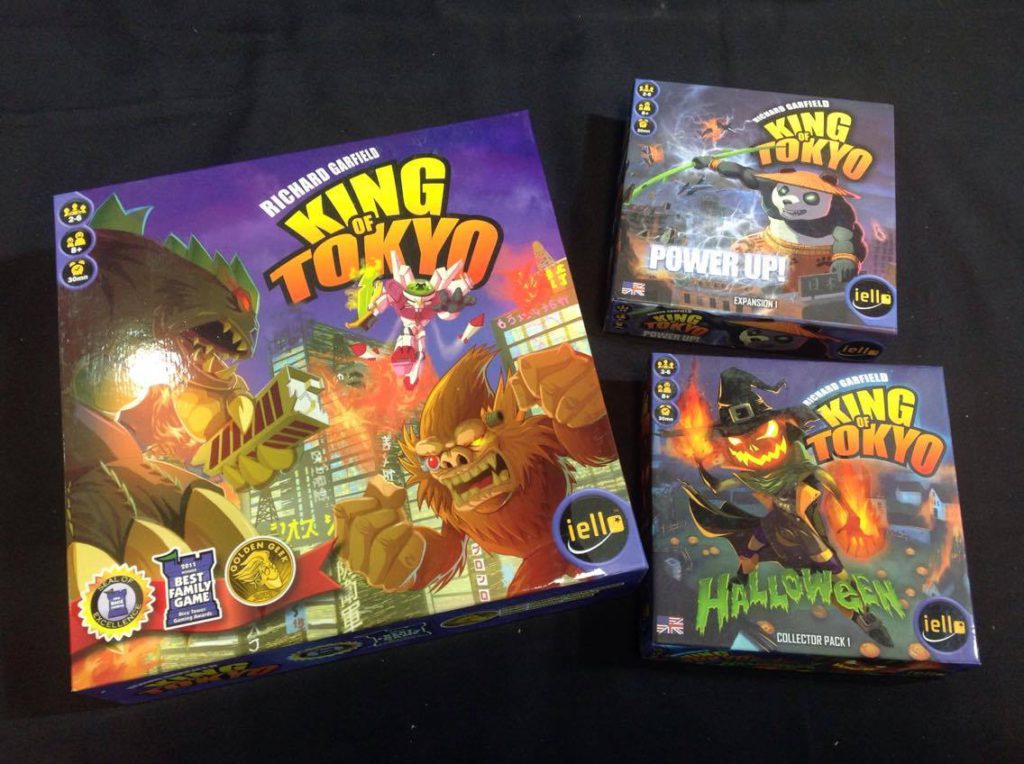 A154 – King of Tokyo
KING OF TOKYO (MAIN)
KING OF TOKYO – COLLECTOR PACK 1 – HALLOWEEN
KING OF TOKYO – EXPANSION 1 – POWER UP
Starting Bid:  $80.00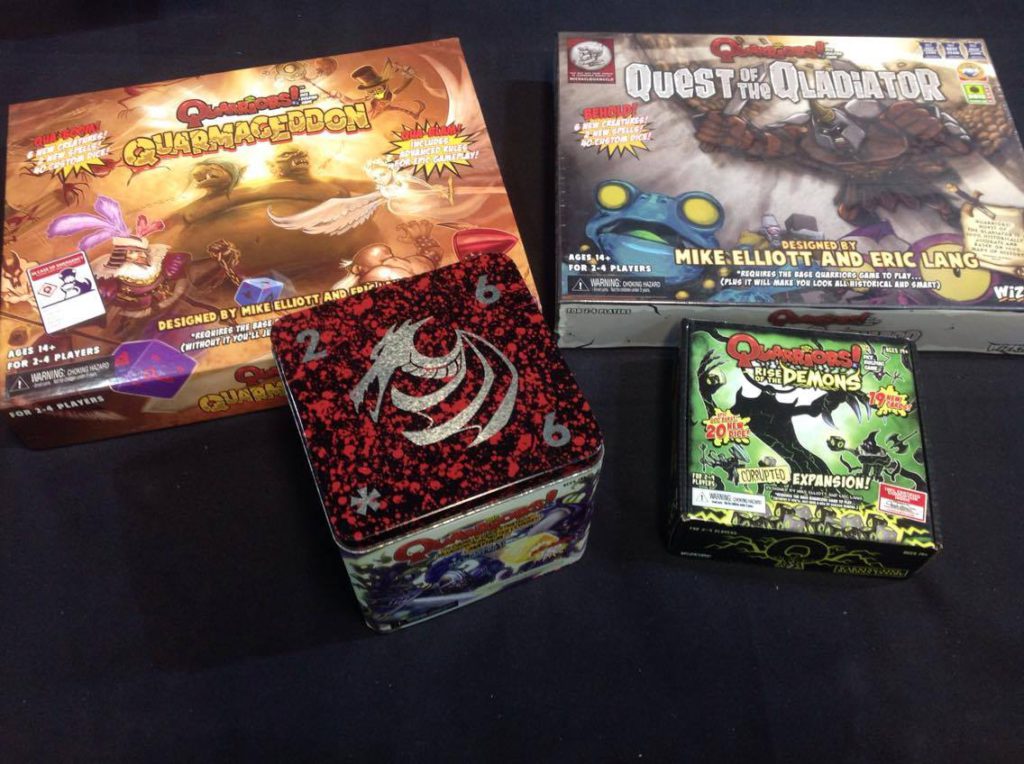 A155 – Quarriors
QUARRIORS (TIN BOX)
QUARRIORS – RISE OF THE DEMONS
QUARRIORS – QUARMAGEDDON
QUARRIORS – QUEST OF THE QLADIATOR
Starting Bid:  $100.00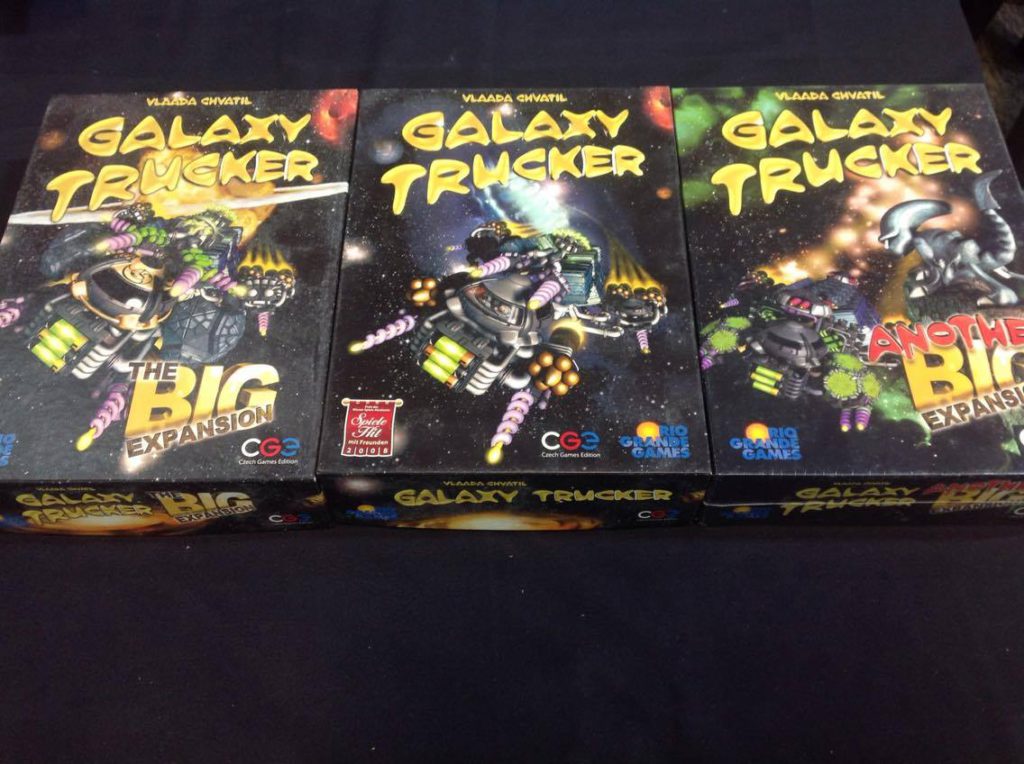 A156 – Galaxy Truckers
GALAXY TRUCKER (MAIN)
GALAXY TRUCKER – THE BIG EXPANSION
GALAXY TRUCKER – ANOTHER BIG EXPANSION
Starting Bid:  $100.00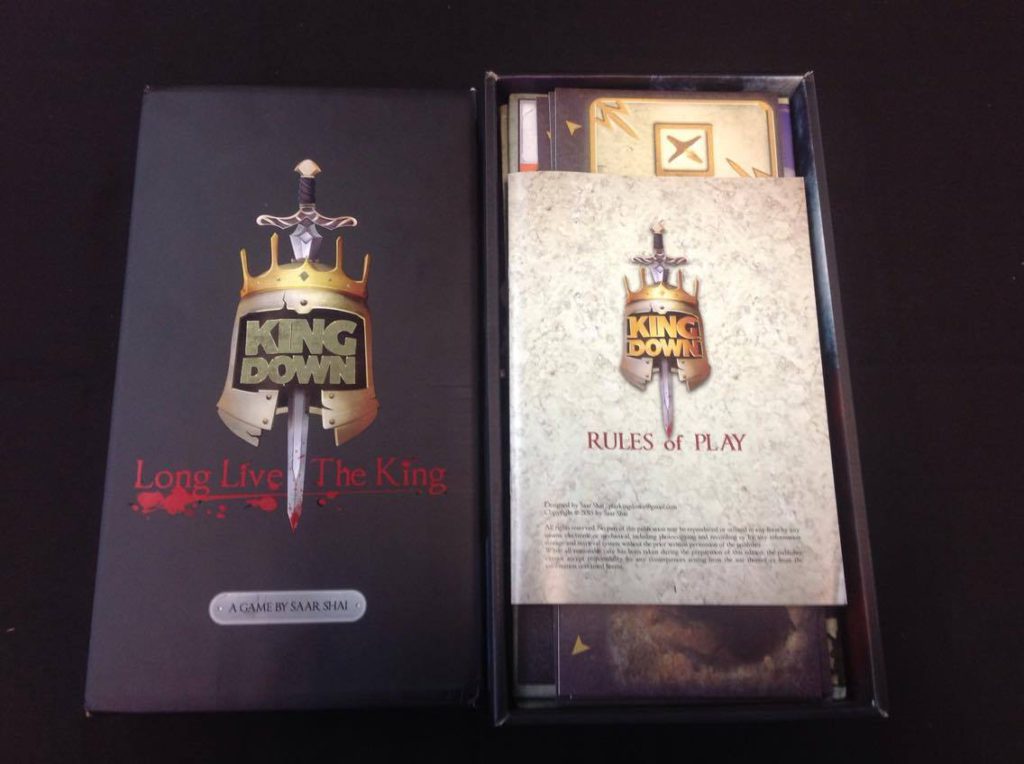 A158 – King Down
King Down Kickstarter Edition
Starting Bid:  $15.00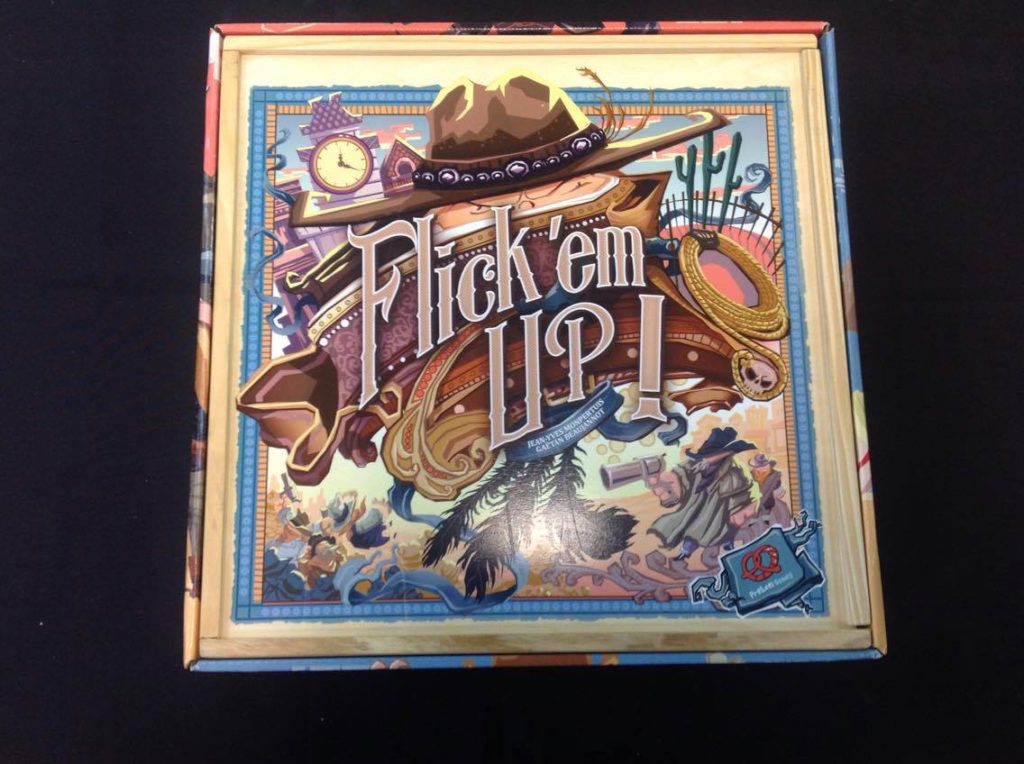 A159 – Flick 'Em Up
Starting Bid:  $80.00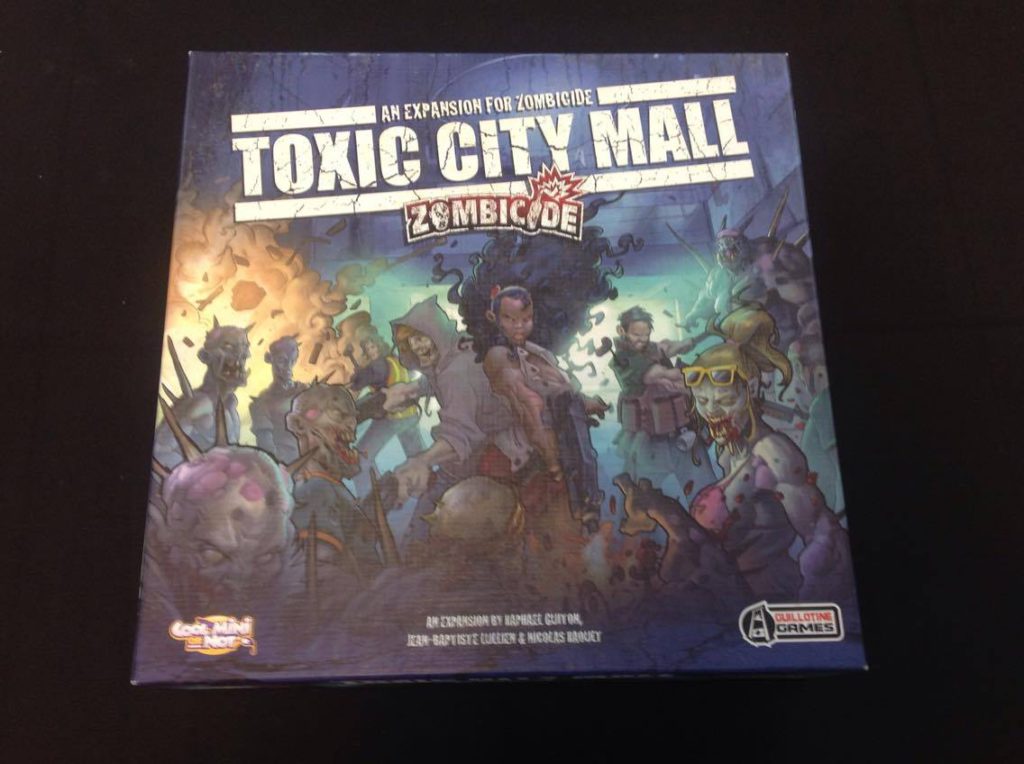 A160 – Zombiecide Toxic City Mall
Starting Bid:  $65.00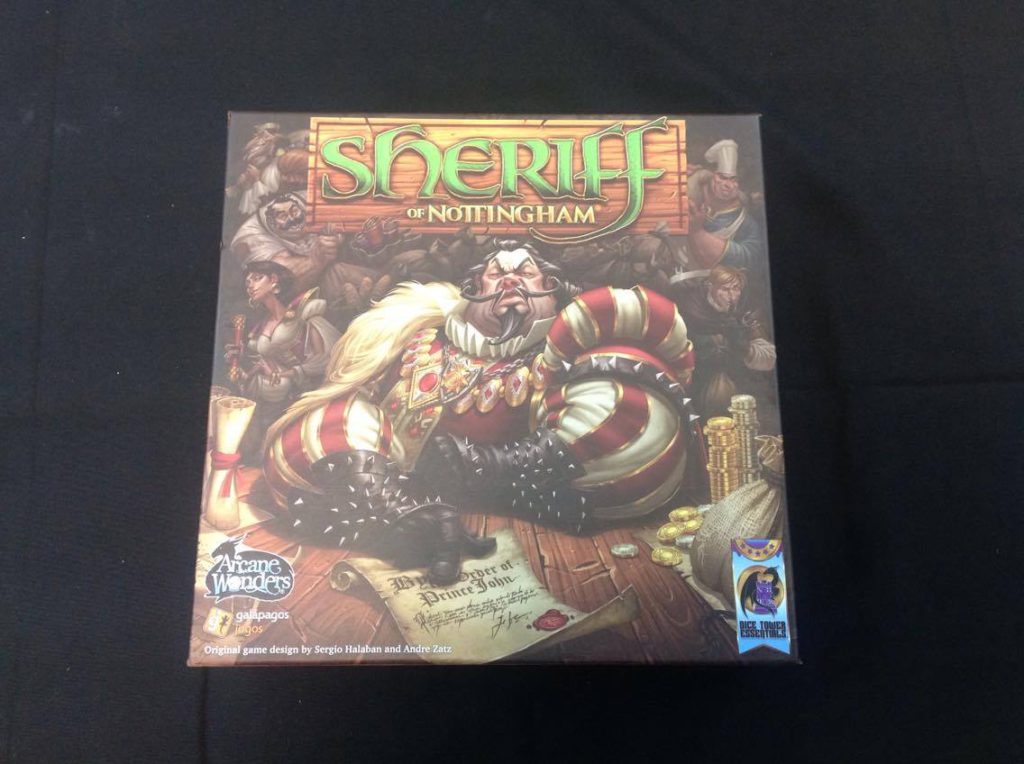 A161 – Sheriff of Nottingham
Starting Bid:  $40.00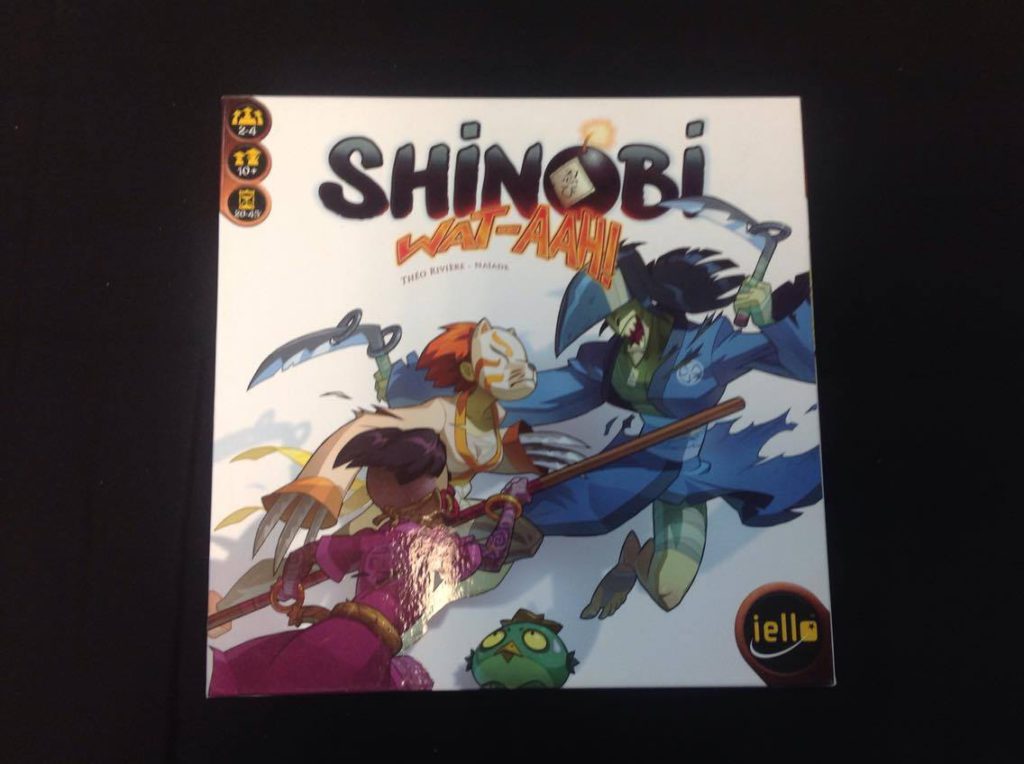 A162 – Shinobi Wat-AAH
Starting Bid:  $30.00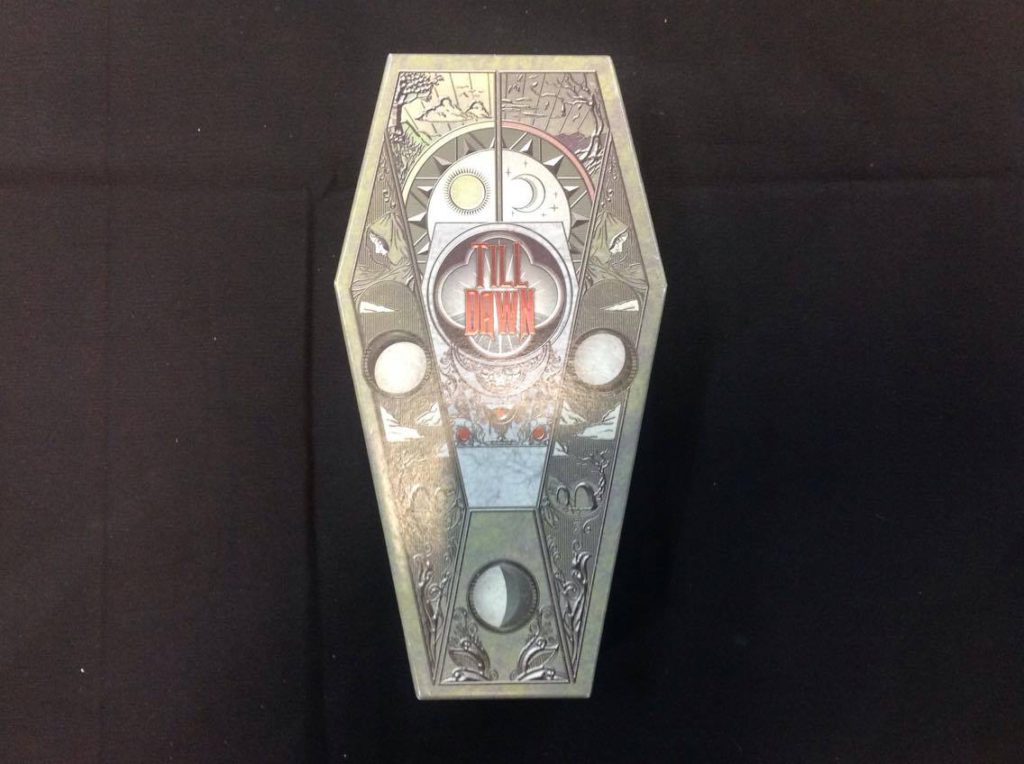 A163 – Till Dawn
Starting Bid:  $20.00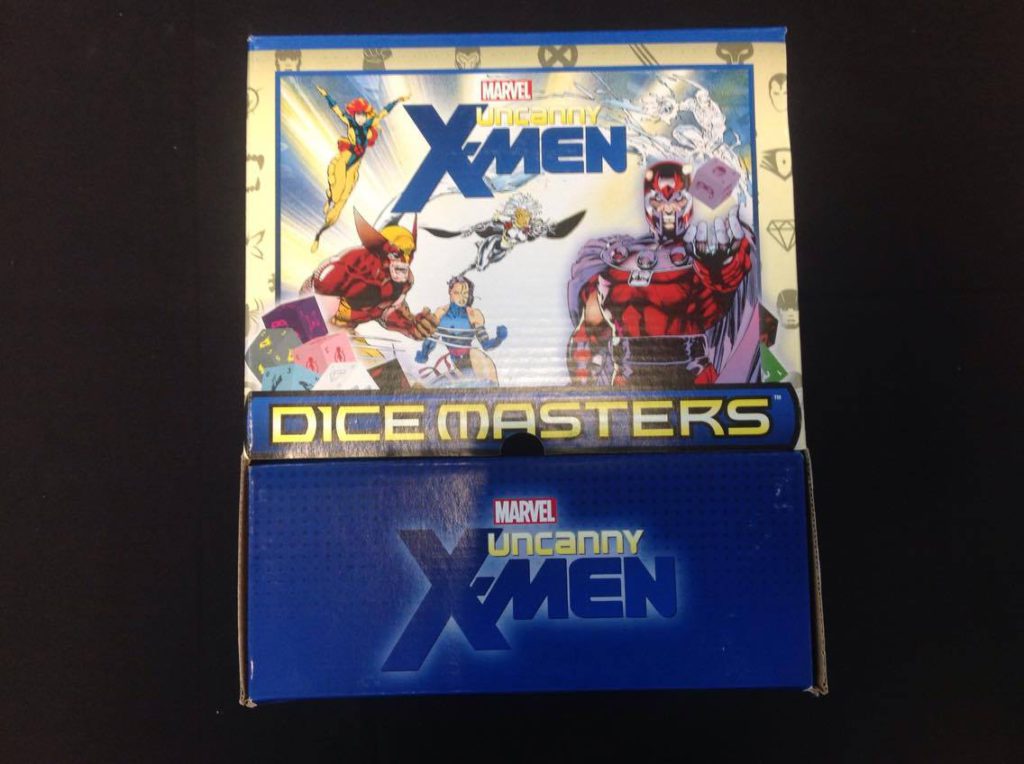 A164 – Marvel Dicemasters
Uncanny X-men Dice Master 90 Count
Starting Bid:  $100.00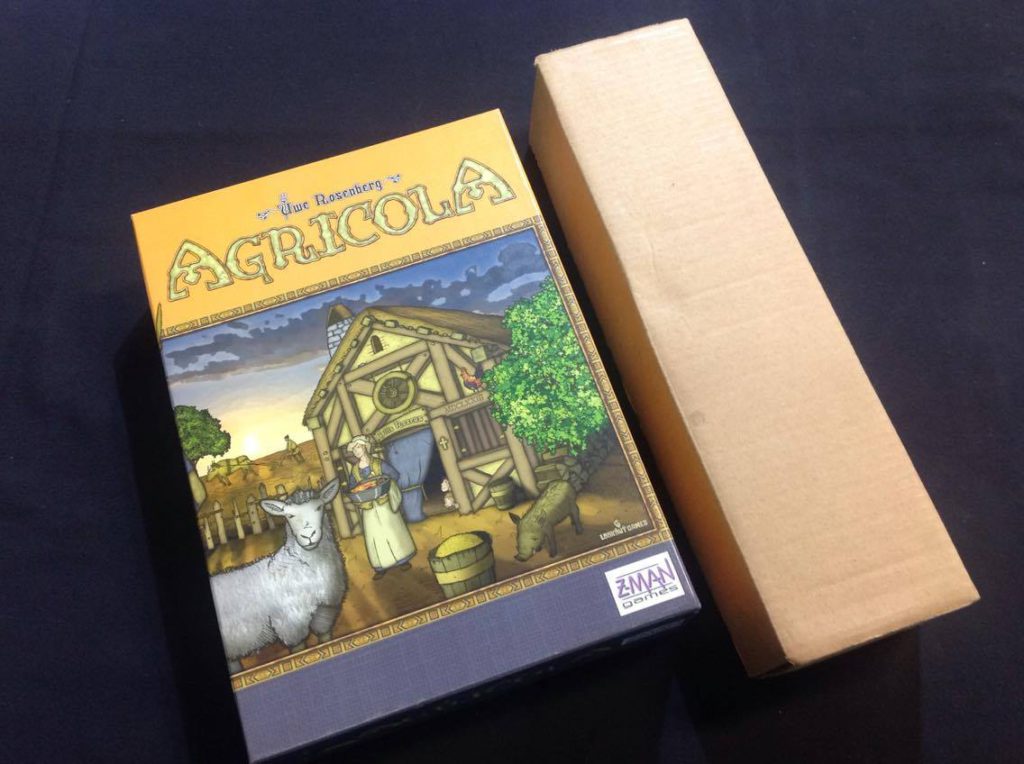 A165 – Agricola
Agricola
Expansions (Including Farmers of the Moor)
Extra Meeples
Starting Bid:  $199.00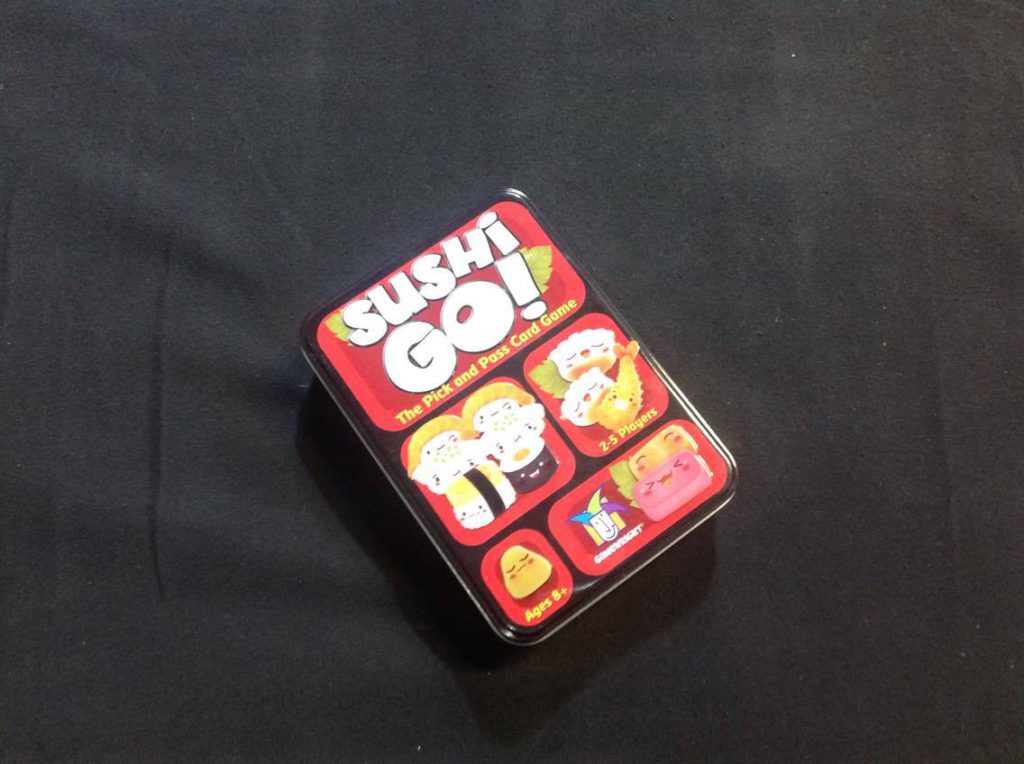 A166 – Sushi Go
Starting Bid:  $10.00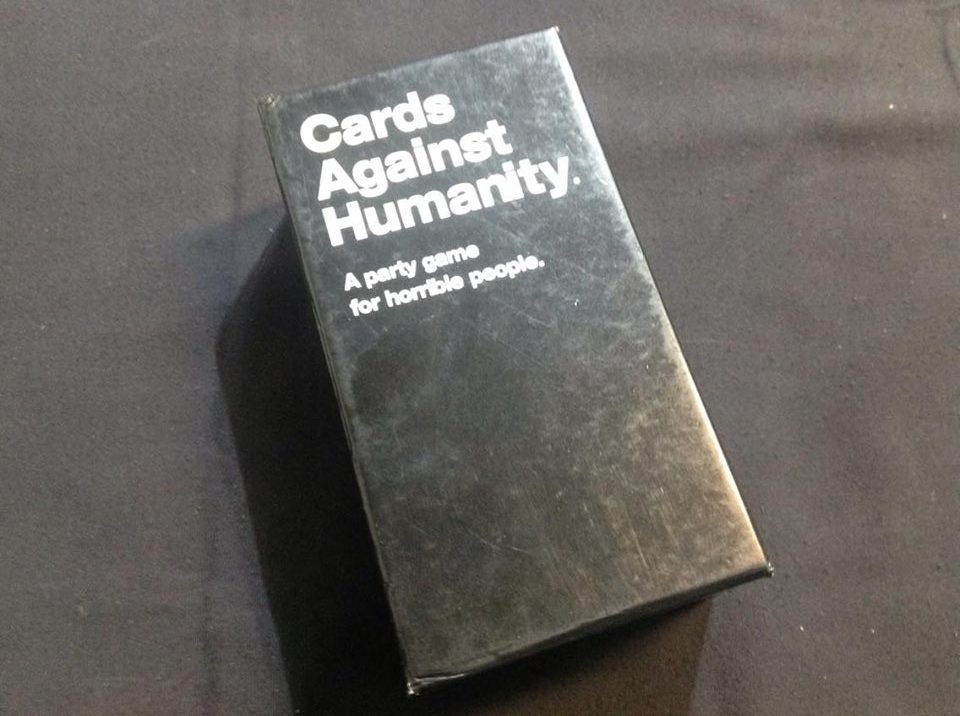 A167 – Cards Against Humanity
Starting Bid:  $22.00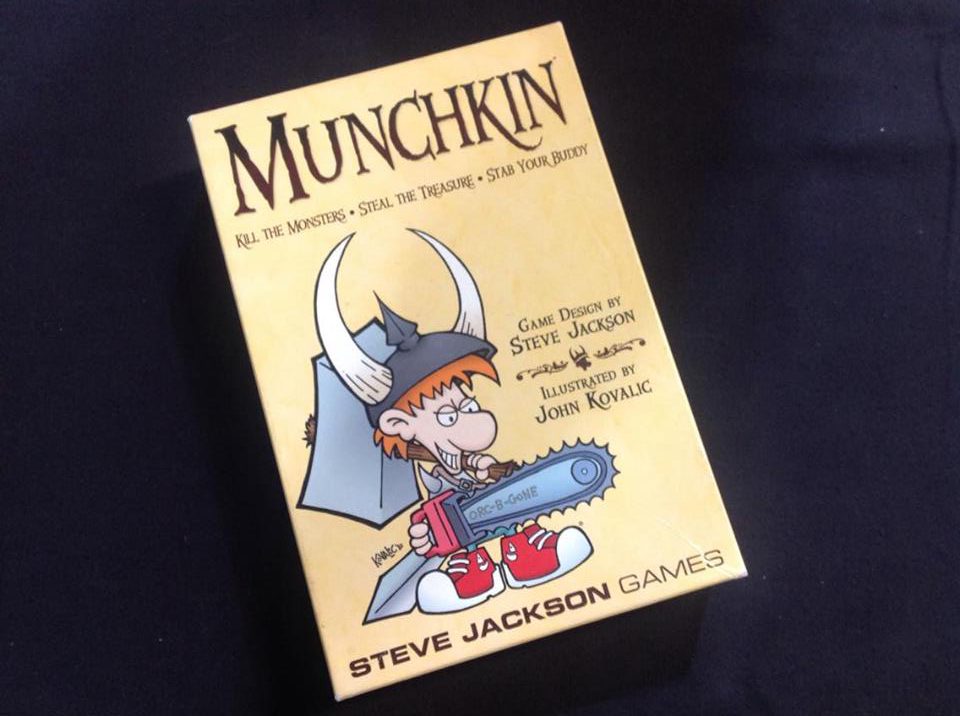 A168 – Munchkin
Munchkin
Munchkin 6 – Demented Dungeons
Starting Bid:  $30.00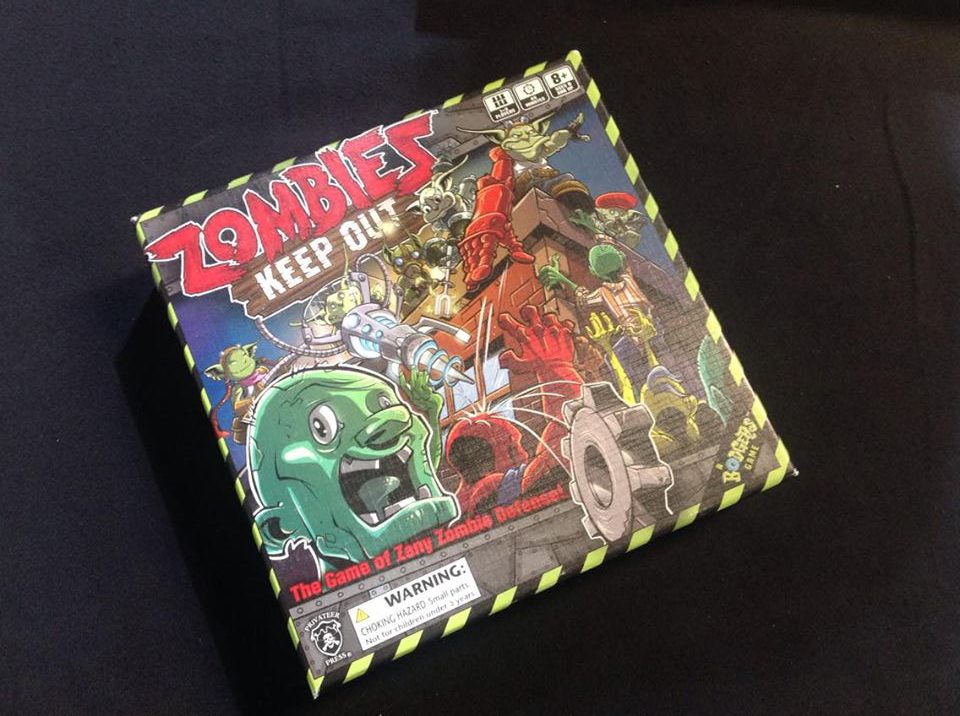 A169 – Zombies Keep Out
Starting Bid:  $25.00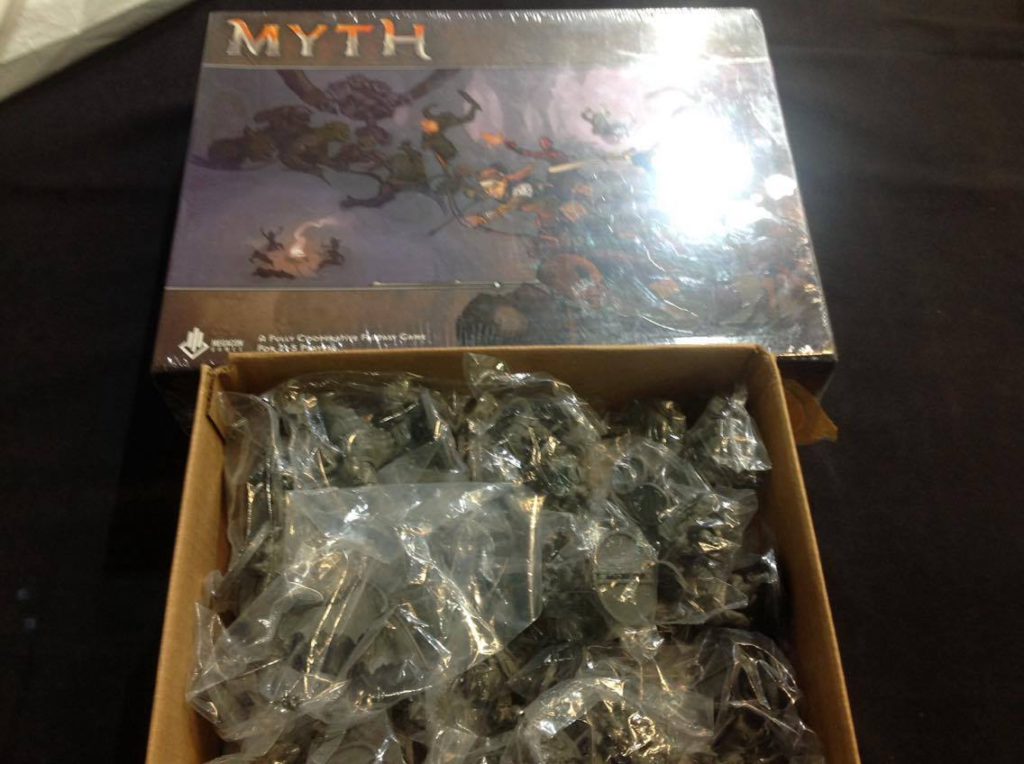 A170 – Myth Board Game
Myth Board Game
Kickstarter Hero, Monster, Scenarios, Minis
Starting Bid:  $99.00
Role Playing Games:

A015 – DC Adventures RPG
Hero's Handbook
Heroes & Villains Vol 1
Heroes & Villains Vol 2
Starting Bid: $50.00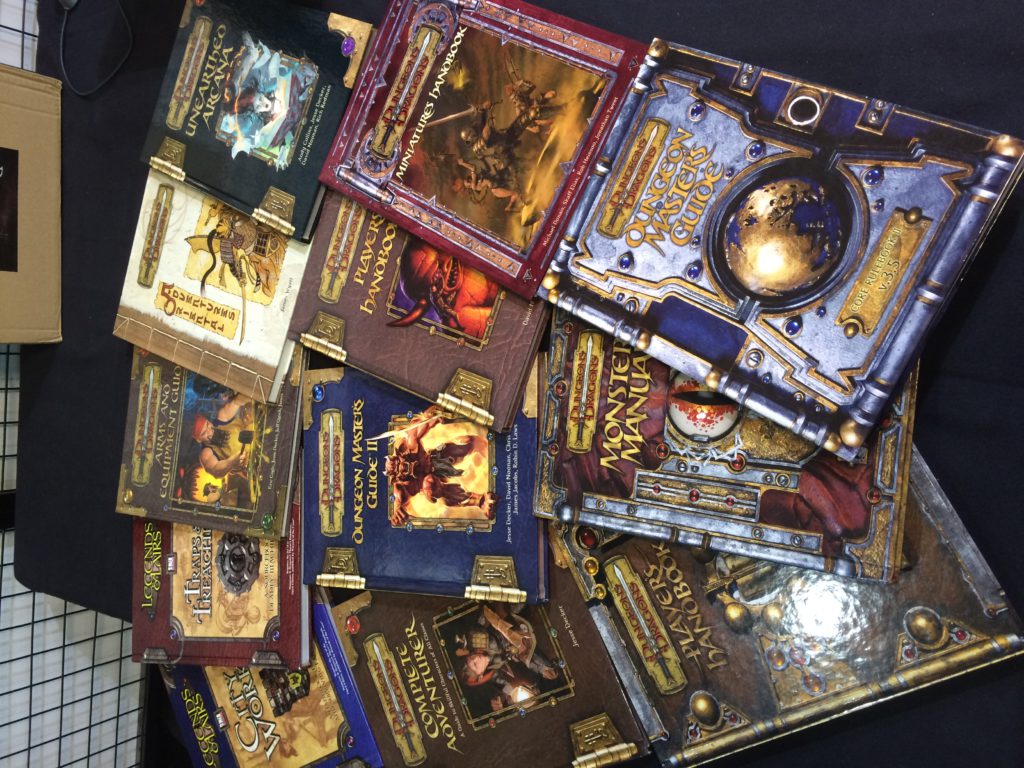 A125 – Dungeons & Dragons RPG (3.5 Edition)
Players Handbook
Monster Manual
Dungeon Master's Guide
Players Handbook 2
Dungeon Master's Guide 2
Complete Adventurer
Miniatures Handbook
Arms & Equipment Guide
Unearthed Arcana
Oriental Adventures
Legends & Lairs: Traps & Treachery (3rd Party: FFG)
Legends & Lairs: City Works (3rd Party: FFG)
Starting Bid: $50.00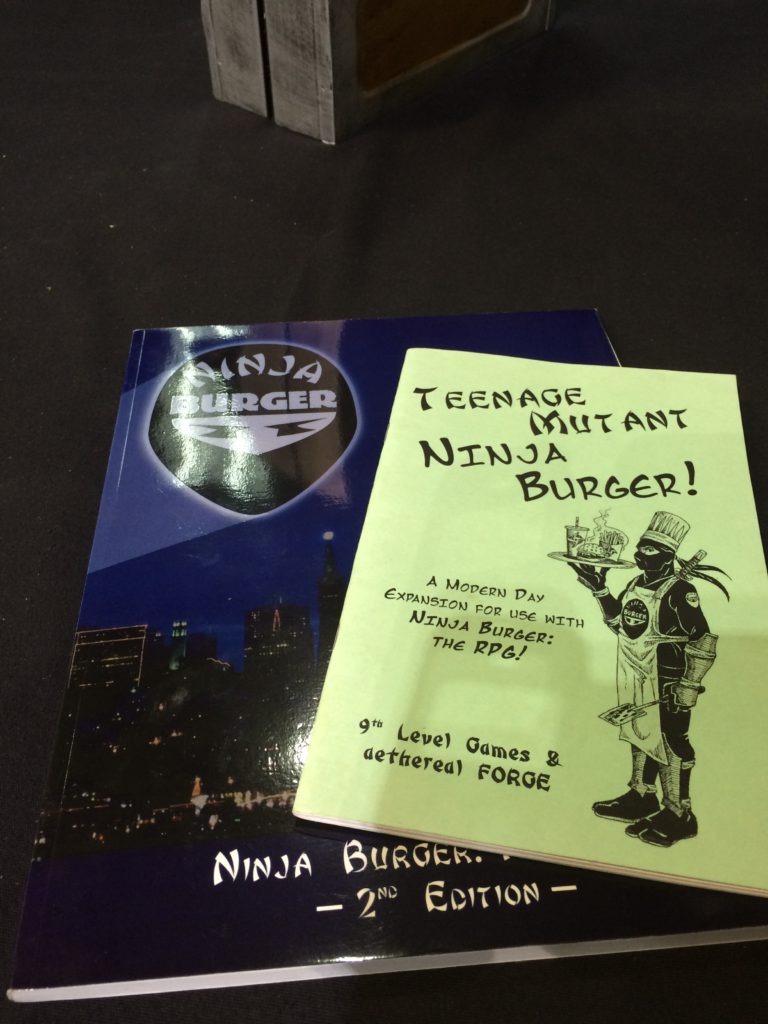 A130 – Ninja Burger
Ninja Burger 2nd Edition
Teenage Mutant Ninja Burger! Expansion
Starting Bid: $5.00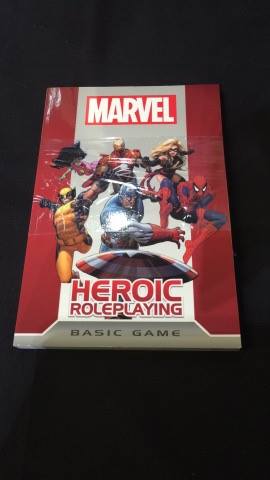 A133 – Marvel Heroic Roleplaying
Starting Bid: $15.00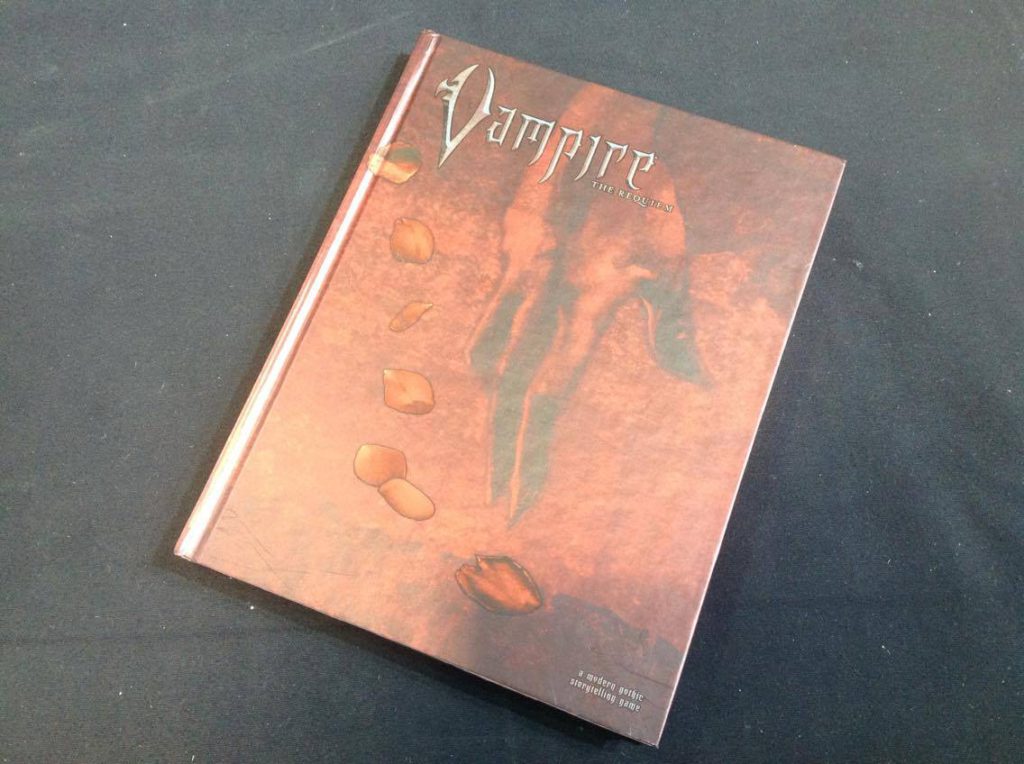 A182 – Vampire: The Requiem Core Rulebook
Starting Bid: $15.00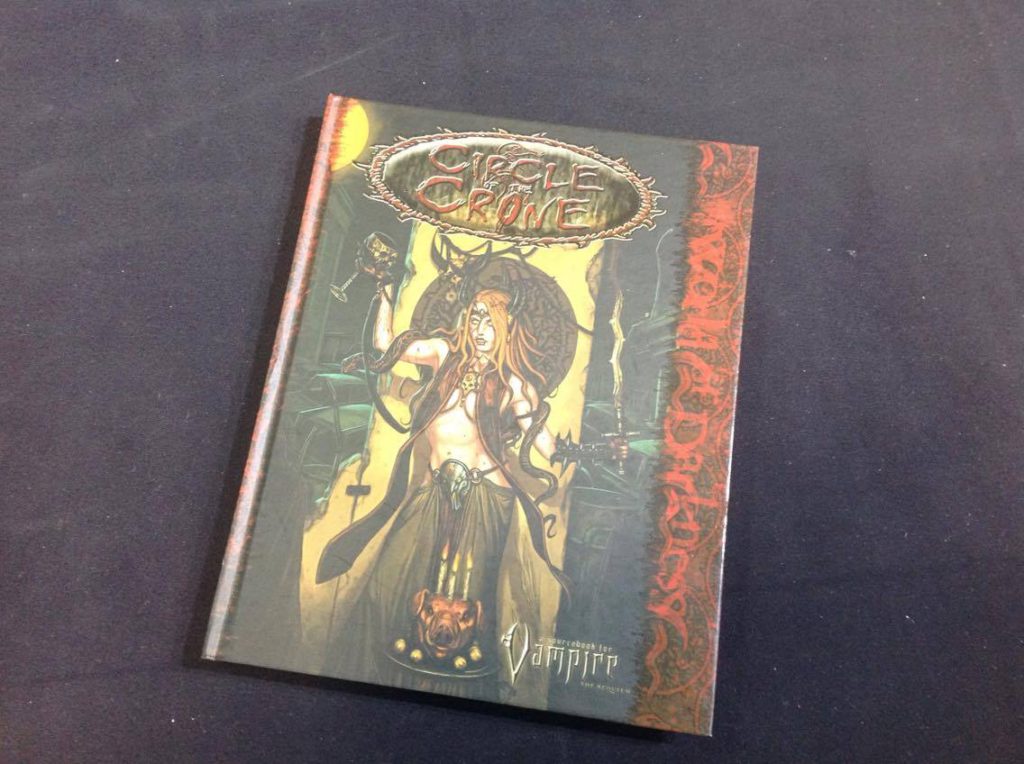 A184 – V:TR Circle of the Crone
Starting Bid: $15.00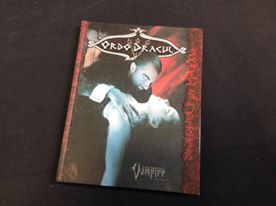 A185 – V:TR Ordo Dracul
Starting Bid: $10.00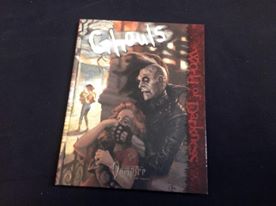 A186 – V:TR Ghouls
Starting Bid: $10.00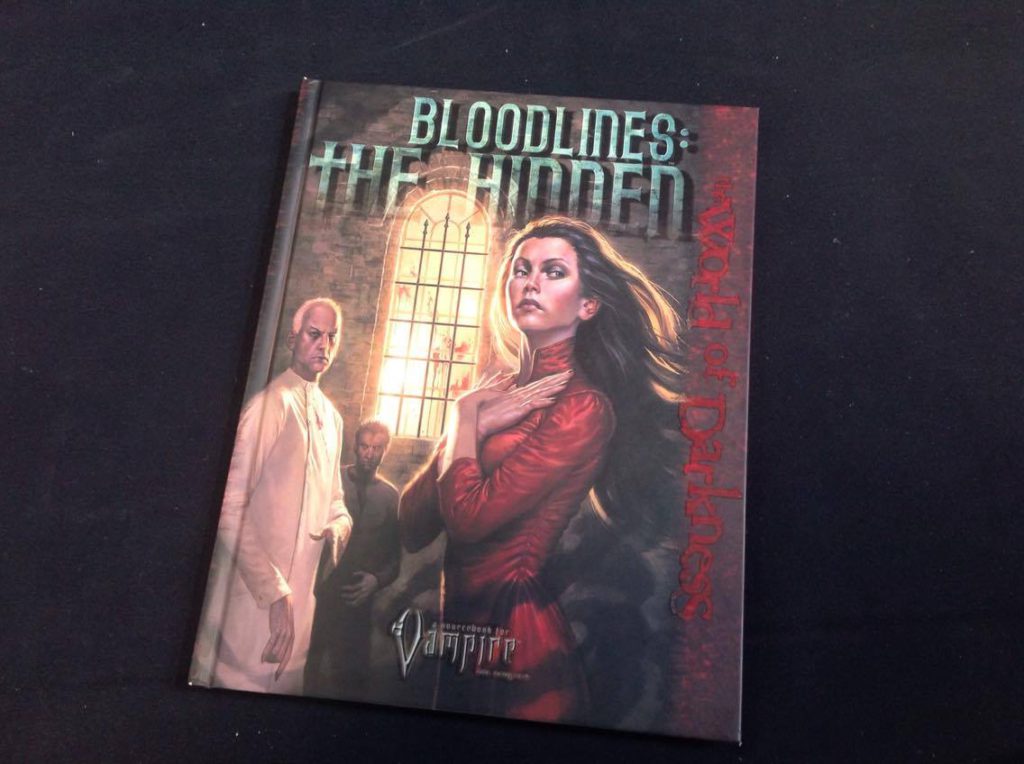 A187 – V:TR Bloodlines: The Hidden
Starting Bid: $10.00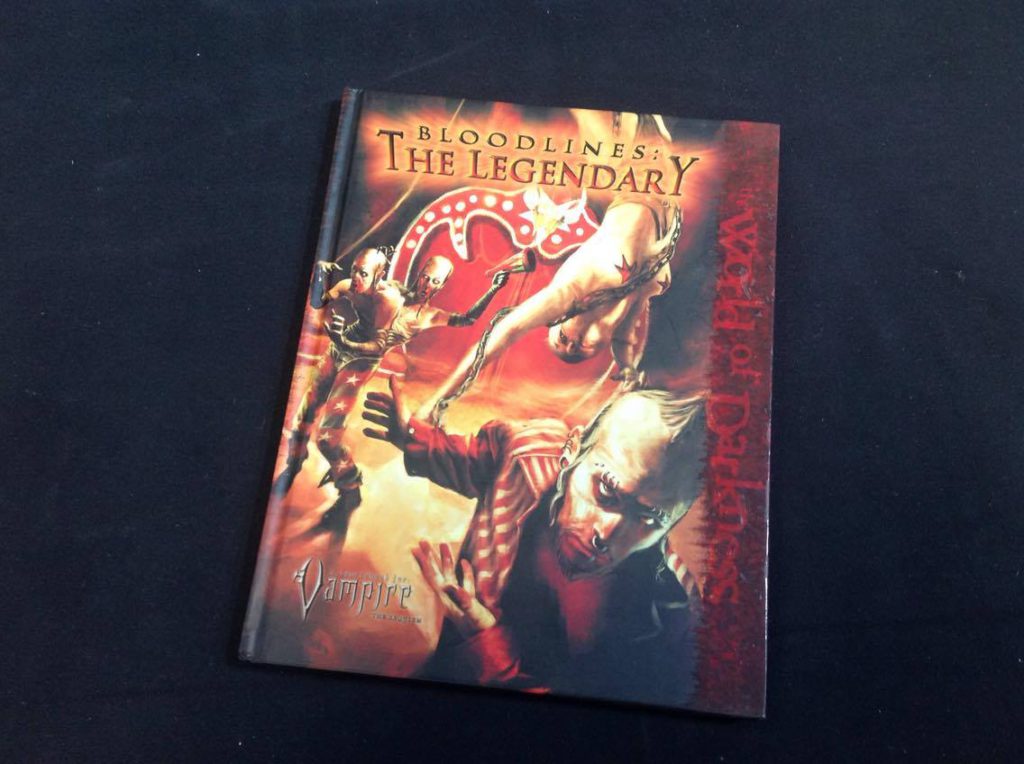 A188 – V:TR Bloodlines: The Legendary
Starting Bid: $10.00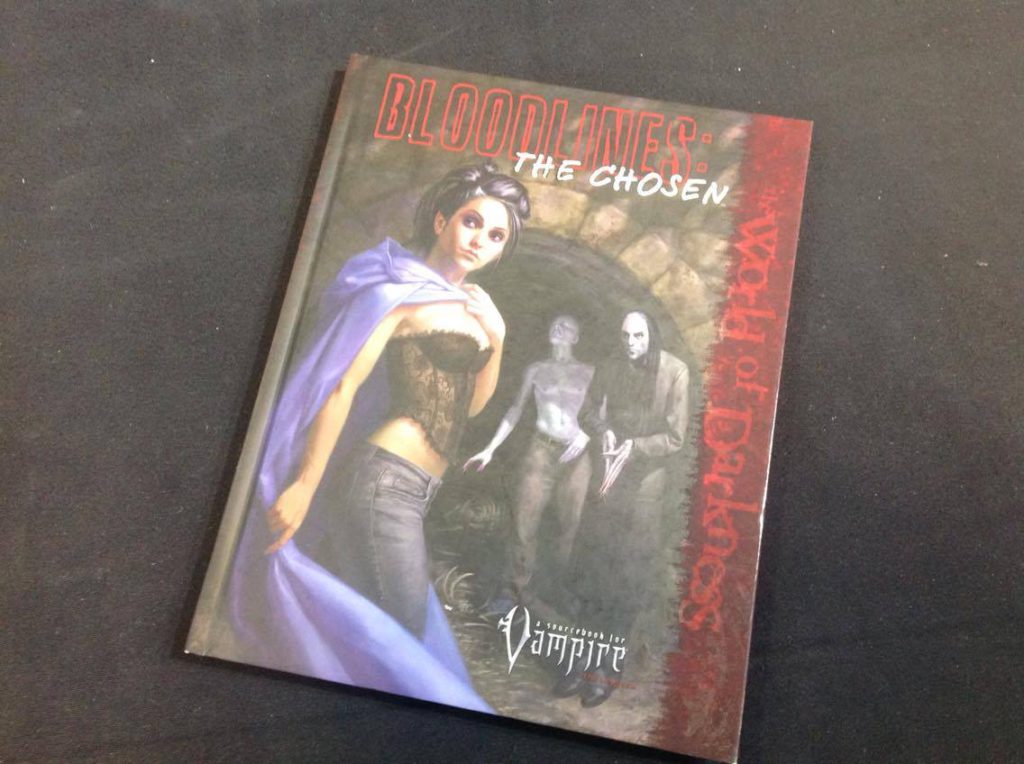 A189 – V:TR Bloodlines: The Chosen
Starting Bid: $15.00

A190 – World of Darkness: Chicago
Starting Bid: $20.00
Scale Models: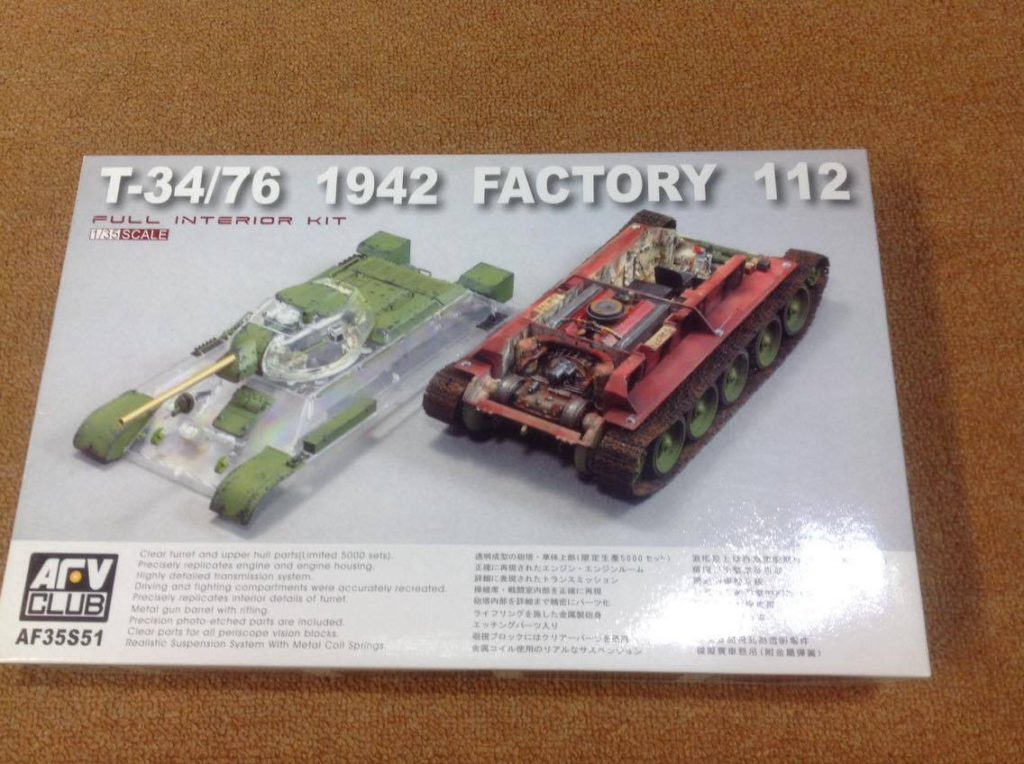 A009 – 1/35 T-34/76 1942 Factory 112 Full Interior Kit 
Starting Bid: $30.00

A010 – 1/144 Scale P-47D "Bubble Top" (Opened) Single Kit
Starting Bid: $5.00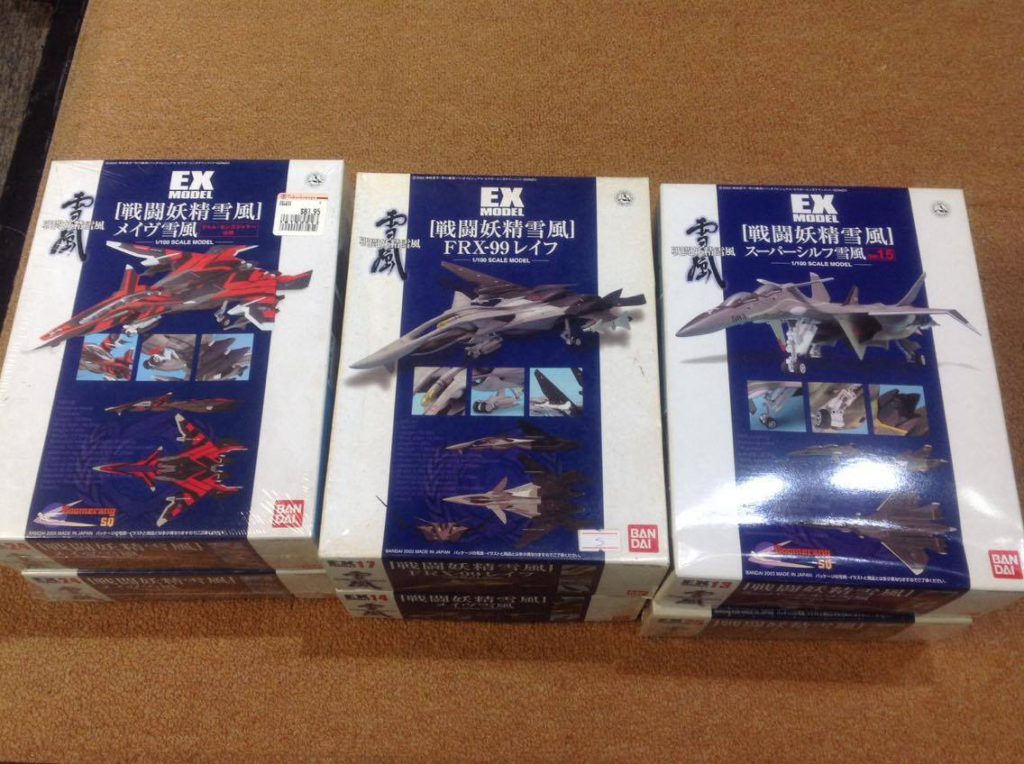 A011 – Yukikaze 
1/100 EX24 Yukikaze x2
1/100 EX17 Yukikaze
1/100 EX14 Yukikaze
1/100 EX25 Yukikaze
1/100 EX13 Yukikaze
Starting Bid: $150.00

A025 – Macross Frontier Variable Fighters
VF-25S Armored Messiah (Ozma)
RV25-F Messiah (Luca) with Ghost
VF-25F Messiah (Alto)
VF-25S Messiah (Ozma)
VF-25 Super Pack (2)
Action Base Macross Frontier SMS
Action Base 1 Clear
Starting Bid: $250.00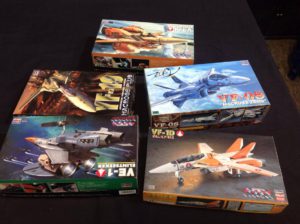 A026 – Macross Variable Fighters
Hasegawa VT-1 Super Ostrich
Hasegawa YF-19 Advanced Variable Fighter
Hasegawa VF-0S Phoenix
Hasegawa VE-1 Elintseeker
Hasegawa VF-1D Valkyrie Trainer
Starting Bid: $100.00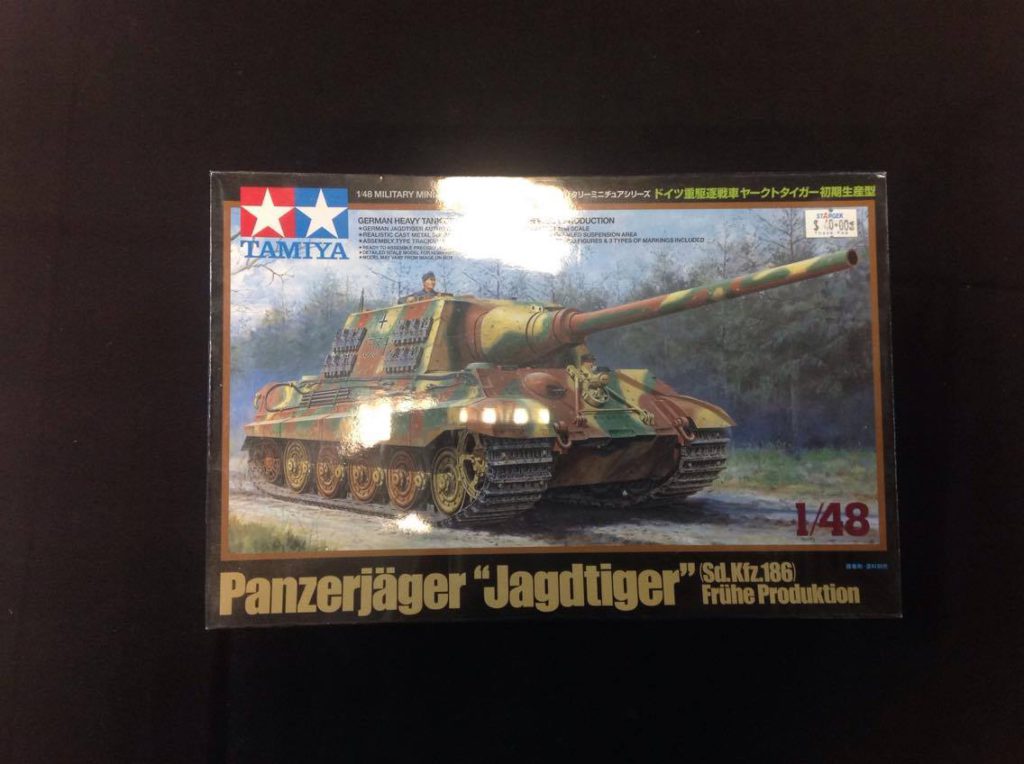 A137- Tamiya Jagdtiger 1/48
Starting Bid: $30.00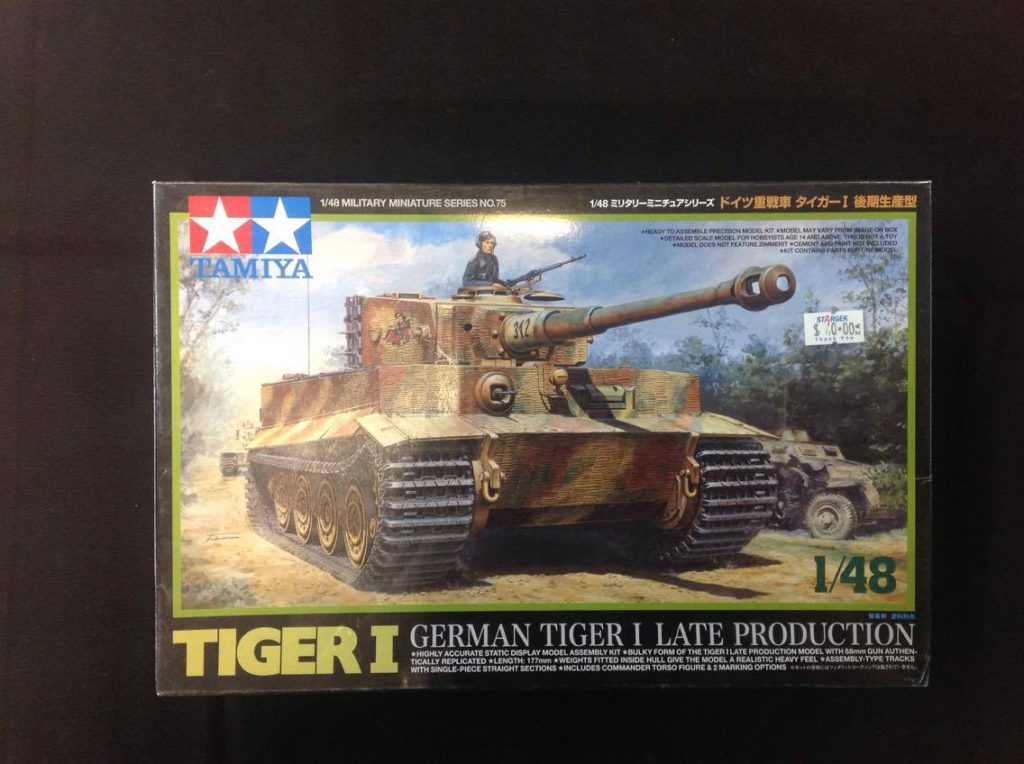 A138- Tamiya Tiger I 1/48
Starting Bid: $30.00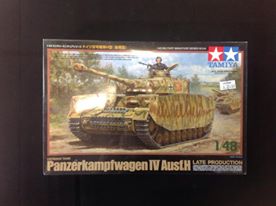 A139 – Tamiya Panzer IV Aust.H 1/48
Starting Bid: $28.00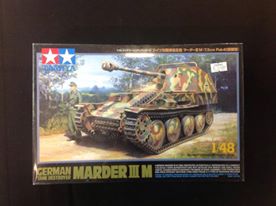 A140 – Tamiya Marder III M 1/48
Starting Bid: $25.00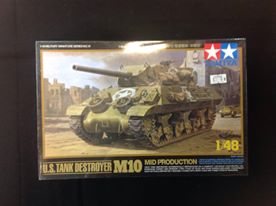 A141 – Tamiya M10 Tank Destroyer 1/48
Starting Bid: $25.00
Print Novels: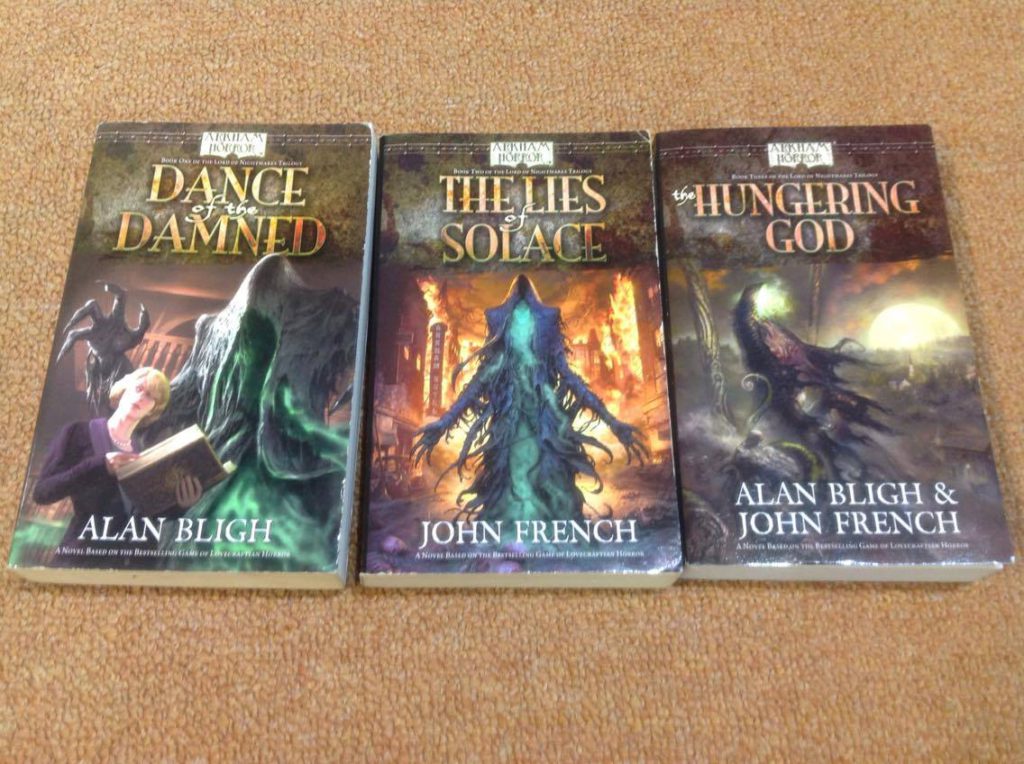 A071 – Arkham Horror: The Lord of Nightmares Trilogy
Dance of the Damned
The Lies of Solace
The Hungering God
Starting Bid: $10.00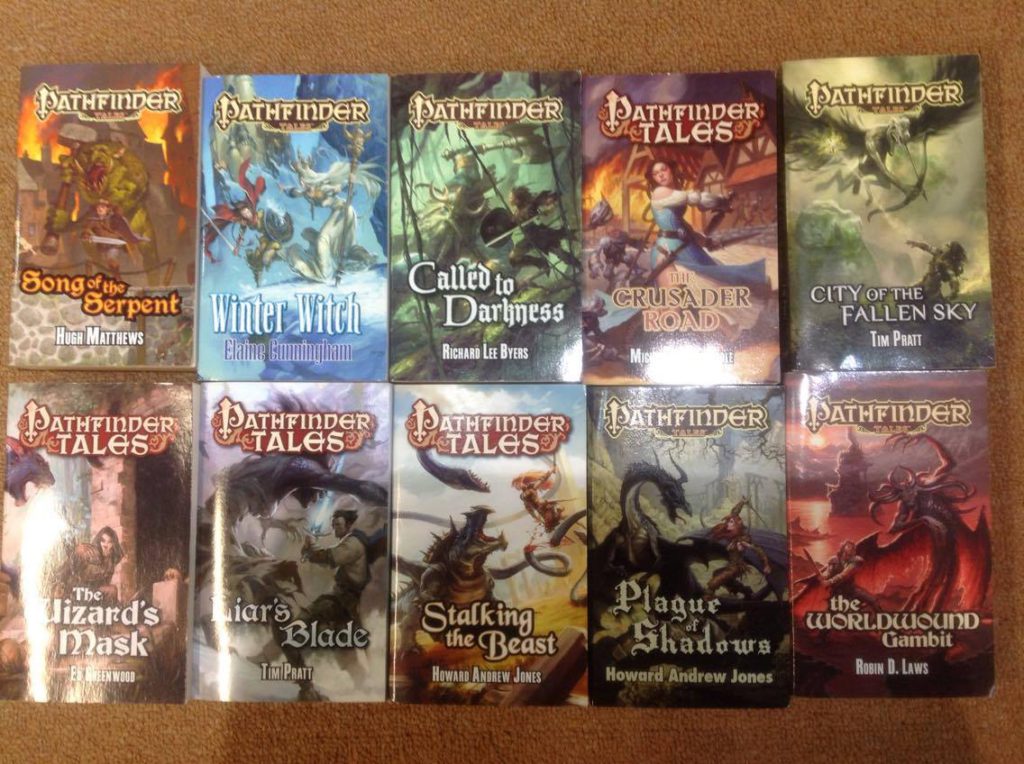 A073 – Pathfinder Tales Novels
City of the Fallen Sky
Called to Darkness
Liar's Blade
The Wizard's Mark
The Worldwound Gambit
Plague of Shadows
The Crusader Road
Stalking the Beast
Winter Witch
Song of the Serpent
Starting Bid: $35.00