Hey PI-Fans,
How's your week going? With my schedule being absolute c̳̖̱͕ĥ͈͇̑ͣͭ̐ạ̷͆̃̍̇o̴̥͈͖̫ͅs͕̪̃̑̿̔͛͂̚ recently, I'll be the first to openly admit I don't get to game as much as I want to, so I'm looking forward to tonight's Dropzone Commander Community event.
In the meantime though, this i̶̭̝̫̻̰͔ͬ̎ͯͅsͥͬ̄ͫ̊̊̒ looking like as good an time as any to unload of heap of new stuff on the shelves.
With restocks of sought after titles like Machi Koro, Resistance Avalon, Coup G54 and Spyfall, here's to more gaming in the c̘̜̝̬̝̹ͬ̿ͮͧ̂̄o̝͖̖̬͌͊ṁ̢̫ͬī̬̱̺ͨ͝n͚̘̻̘̫̂̅̉͋͊̑͠g̺̤͓̳̙͎̓ days, folks.
– Kenneth, Games @ PI/Harbinger of Woe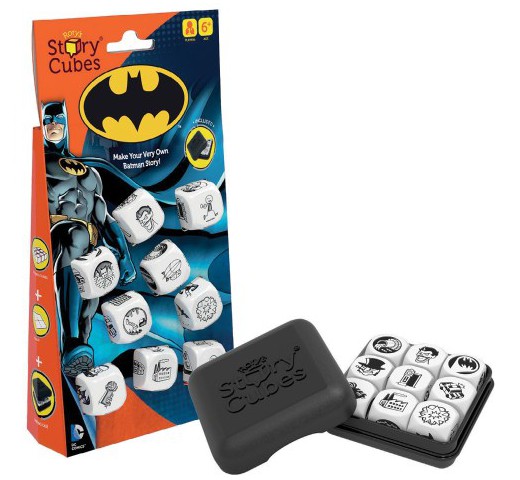 "In the shadows of Gotham… Will the Joker escape from Arkham Asylum?" With Rory's Story Cubes Batman, you decide the story. Roll all 9 story cubes to create infinite tales featuring your favorite Batman villains, gadgets and locations.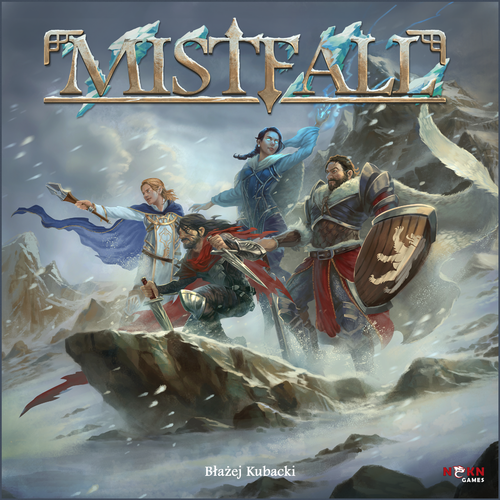 Gather up your resolve, check your gear and get ready to brave the unrelenting Mists. Mistfall is a  deck building game set in a fantasy world of mystery, eldritch powers and high adventure. Battle your way through the monster ridden mists while your character grows in experience in this fully co-operative adventure game.

In Falling, as the title suggests, you are all falling, possibly to a sudden and rather inevitable conclusion. Of course, given the situation, you'd probably get some satisfaction from watching your "friends" go first. So why not gurantee your relative longevity in the latest edition of this classic real-time card game.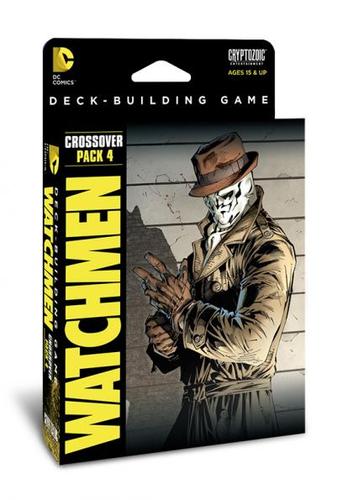 The Watchmen Expansion Pack for the DC Comics Deck-building Game, expands the game with all new Hidden Roles, Villainous Machinations, Challenge Cards, Mastermind Plots, as a hidden traitor within the group slowly worms his way into the team's trust to enact their mastermind plot. Who watches the Watchmen?
______________________________________________________
New Board Game Releases
Batman Story Cubes
DC Deck Building Game Watchmen Expansion
Falling Card Game
Mistfall
One Night Ultimate Vampire
Board and Card Game Restocks
Blood Rage
Card of the Dead
Castle Panic
Coup Rebellion G54
DC Comics Deck Building Game
DC Comics Deck Building Game Heroes Unite
Dead of Winter
Ghostbusters: The Board Game
Love Letter
Love Letter Adventure Time
Machi Koro and Expansions
Munchkin and Expansions
Munchkin Adventure Time
Munchkin Quest
The Resistance
The Resistance Avalon
Spyfall
Scotland Yard
Shadowrun Crossfire
Stuff and Nonsense
Zombie Dice
Role Playing Games Restocks
Dragon Age RPG Core Book
Dragon Age Blood in Ferelden
Fantasy Age Core Book
Titansgrave: The Ashes of Valkana