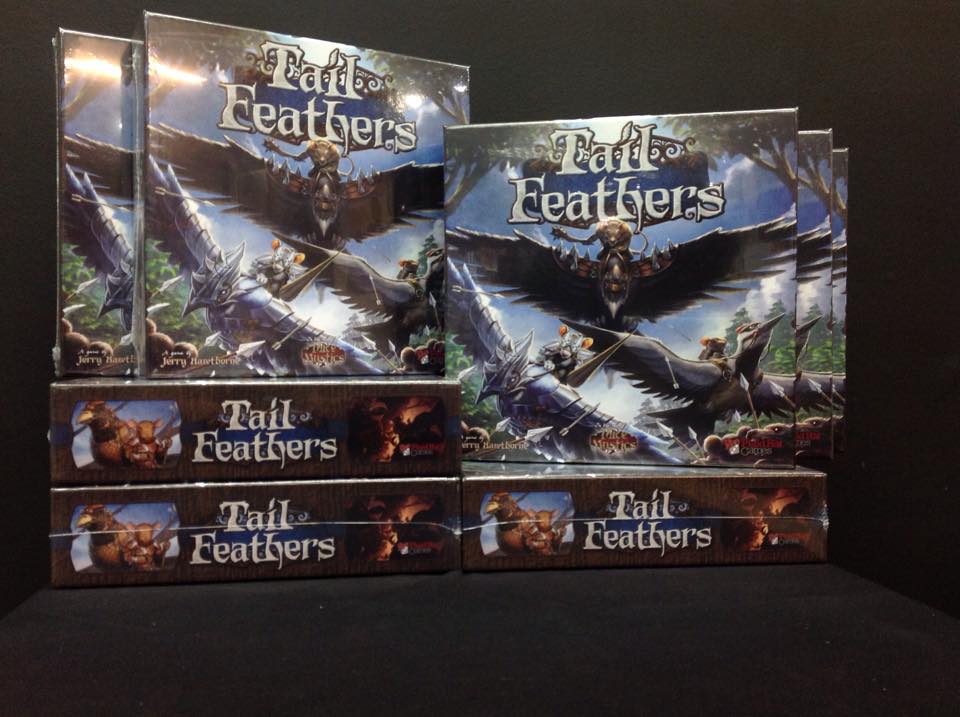 Villainous rats have allied with vicious hunting birds to pillage the humble mouse settlement across Meanderfield. But look! Brave mice, mounted on starlings and blue jays, swoop in to wage war against this evil alliance! The Downwood Militia soars into action against the Vermin Raiders!
Tail Feathers is an exciting new miniature skirmish wargame set in the rich world of Mice and Mystics! Outwit and outfly your opponent as you wing your way to victory in the aerial battles to secure peace and safety for the Downwood Forest.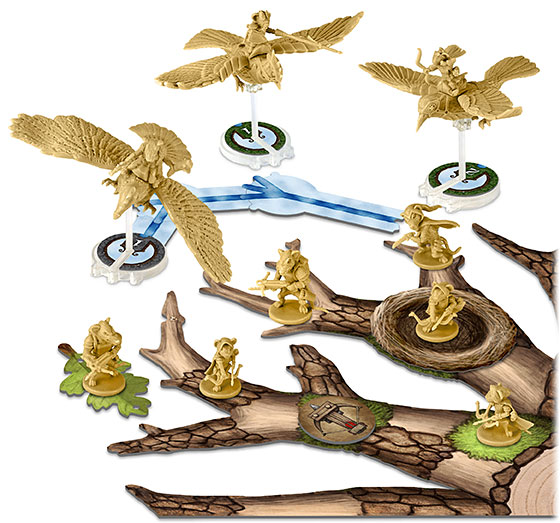 ______________________________________________________
Tail Feathers offers cinematic gameplay and a fresh, whimsical setting for tabletop skirmish gaming. Players must balance the use of both flying and ground units to achieve victory. Tail Feathers is a stand-alone game, not a Mice and Mystics expansion, but you can use your Mice and Mystics: Sorrow and Remembrance miniatures in Tail Feathers right out of the box.