As announced on our Twitter Feed, we're offering up copies of the limited edition "Manneken Pis"  promo Wonder for  7 Wonders for customers who purchase either 7 Wonders and an expansion or two expansion sets for 7 Wonders, valid while supplies last.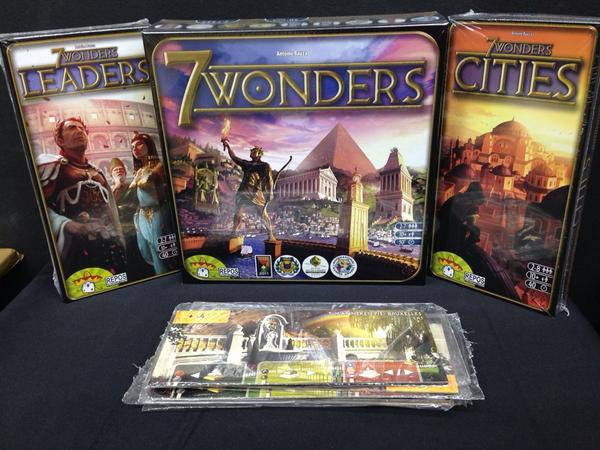 However, there's a minor wrinkle with the promo – people have been asking us what the delicious looking alcoholic drink symbol means, especially since it does not appear in the any of the 7 Wonders rulebooks. Since the card did not come with explanations, the Games @ PI staff did our homework.
Side B of the Manneken Pis Wonder card has the following bonus power:
STAGE 1: The player gains 7 gold, 7 victory points, 1 shield and has the right to get a well-chilled beer from who-ever wins the game.
Need proof of what is arguably the best power ever?
---
Get 7 Wonders at Games @ PI Today!